2019 here we come! Markets look as though they are trying to dig out of a major hole with earnings season just around the corner.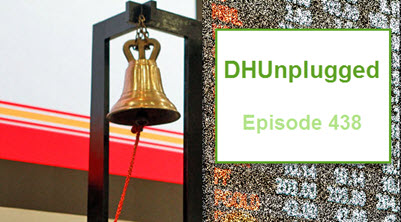 Oversold to overbought in just a week – we take a look at some key indicators and explore their meaning.
Plenty of headwinds that are shaking markets – how will they resolve? If history is any guide….
---
Click HERE for Show Notes and Links
DHUnplugged is now streaming live - with listener chat. Click on link on the right sidebar.
---
Love the Show?
Then how about a Donation?
---
Follow John C. Dvorak on Twitter
Follow Andrew Horowitz on Twitter
Not one - but TWO Best Of Shows - Thanks again to Ryan Rediske
- Any comments from your followers on the compilation shows?

Plus - A Winner is declared for the 2018 CTP Cup
We are ringing in a New Year!  2019 !!!!!!
Any New Year Update? Parties, resolutions?
President Trump is now speaking to the nation.... From the Oval Office.
Market Update
The new year started a bit link 2018 ended. Whipsaw markets. Now there is renewed hope that there will be some type of deal with China
- Pension and general re-balancing...
- More importantly, Fed Chair Powell seemed to soften his stance on rate hikes - stating that the Fed can be flexible
- Markets shot up and rallying on that information.
Generally, there was an oversold condition that needed to resolve - markets took a major beating toward the end of the year and could have been a great deal of tax selling that collided with extreme fear. (20% drop from top to bottom)
-- NOW we are looking at moving toward significant overbought conditions.
- Spearman is 80 (close to extreme of 90)
- McClellan is +315 (highest for a long time)
-- McClellan can be interpreted in 2 ways - 1) Initiation of a new trend  2) Overbought extreme
- Overbought is more likely considering the recent action and that it went straight up.
So, what do we think about markets from here?
- Plenty of market strategists adjusting their numbers for year end - but same old thing - just add 7-9% on current number to create forecast
- Plenty of online commentary about the coming bear market

Earnings season starts next week - looking for more pre-announcements to soften any blow
- Next week starts with the major financials with JPM, C, WFC and more....
Looking at the current headwinds - how will they resolve?
- China Trade War
- Global Trade War
- Political upheaval
- Dems to push for impeachment or just roadblock?
- Mueller investigation
- Oil Price pressure/Saudis cutting production
- Interest Rate Hikes (Fed)
Employment Report
- 271k new additions, 3.9% unemployment rate
- But that massive gain may be temporary due to seasonal hiring.
- Labor participation rate ticked up as many more people entering the workforce.
Pull-Forward Check-in
-Starting to see the drop in econ data as was expected.

Just finished the book - The Fifth Risk by Michael Lewis
- Generally he is trying to make the case that there was no transition for any of the government agencies
- While traditionally there are teams that go into each (DoD, DoA etc) no one ever showed up to discuss and lay out the plan for the new administration.
- Short book, ended abruptly - like he got bored.
- Could it be that government agencies are on autopilot with no master plan?
China negotiations are ongoing. Hearing some usual Tweets that everything is going well.
- 2 day meeting and they are looking to do one more day - working committee
- March 1 deadline is looming.
The GOVY is still closed!
- As long as it takes - said President Trump
- Possibility of refund checks being late this year - how will that impact the economy/consumers?
- Will we get THE WALL?
South Korea's Samsung Electronics Co Ltd on Tuesday estimated a decline in quarterly operating profit for the first time in two years, as a slowing Chinese economy erodes demand for its chips and handsets.
- 29% decline in earnings and missed analysts estimates by a county mile
- This is on the heels of the Apple wreck from last week - Apple guided lower
**** Need a new CTP - ideas? (BAC, NFLX, IBM, P, SIRI?)
---
420 Stocks Ashes ....

Stocks to watch: CGC, STZ, TLRY, CRON, MJ, NBEV
---
Love the Show?
Then how about a Donation?
---

*** NEW INTERACTIVE CHARTS ***
ANNOUNCING THE CTP CUP 2018 - WINNER
Winners will be getting great stuff like the new DHUnplugged Shirts (Designed by Jimbo) -
PLUS a one-of-a-kind DHUnplugged CTP Winner's certificate..

CLICK HERE FOR MORE CHARTS ON TRADING VIEW
---
UPDATE - NEW ETF - Global X Millennials Thematic ETF Challenge!
The top holdings of Global X Millennials Thematic ETF (MILN) include stocks many investors would expect, such as Facebook, LinkedIn and Amazon, which take advantage of the tech tendencies of millennials. But some names might be more surprising like real estate investment trusts AvalonBay Communities and Equity Residential, and Home Depot, which could benefit from millennials moving out of the home of their parents.
We are creating the DH Old Codger Index Portfolio to compete against this new ETF to see how "old school" stocks do in comparison. Companies in our index will include: (updated names as of 8/29/16)
We have the performance summary running (daily and since inception of 5/6/16) - DHOCI vs. Millennials ETF Battle
---
Geese and Ducks Saved!
- After six years of legal battles, California's ban on foie gras is still in effect.
- The U.S. Supreme Court announced Monday it would not hear a challenge to California's 2004 ban on the production and sale of foie gras, leaving in place a 2017 ruling upholding it. Animal rights groups are jubilant at the decision, while trade groups and chefs have vowed to continue fighting.
Report on NY Housing Prices
- A new report from Warburg Realty underscores just how deep the problem is, with the real estate firm estimating prices have tumbled between 10 and 20 percent since peaking in 2015.
This was kind of obvious... Company was on a buying spree for years as cheap money was available
- China's indebted HNA Group met bankers on Tuesday to tout the latest assets that the sprawling conglomerate is putting on the block as it looks to raise funds and stave off an intensifying cash crunch.
Sears is on the brink of bankruptcy
- The latest offer from Eddie Lambert is not sufficient - if offer is not sweetened, Sears may shutter all stores and close for good.
What would John C. Dvorak have written for PC Magazine?
---
See this week's stock picks HERE
---
Follow John C. Dvorak on Twitter
Follow Andrew Horowitz on Twitter
---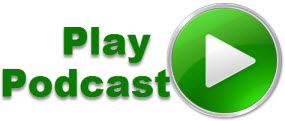 Podcast: Play in new window | Download (Duration: 1:00:39 — 41.9MB)
Subscribe: RSS