Nothing seems to help markets that are in a tailspin. When is it time to start think about possibly dipping into some names that are flashing oversold readings?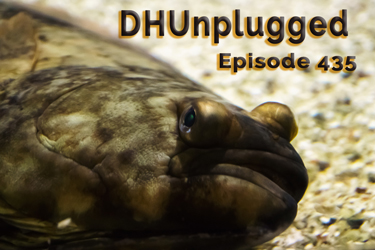 The price of oil is plunging. While that is good for consumers – what does that say about the general demand?
Handicapping the Fed's rate decision and more…
Plus – the 2018 DH CTP Cup is now underway.
---
Click HERE for Show Notes and Links
DHUnplugged is now streaming live - with listener chat. Click on link on the right sidebar.
---
Love the Show?
Then how about a Donation?
---
Follow John C. Dvorak on Twitter
Follow Andrew Horowitz on Twitter
Last show for 2018 - no one stepped up to do a BEST OF show..
Some pretty exciting things happened here on the show during the year.
- Fed Limericks
- Found out more than we ever wanted to know about sex dolls|
- Discussed some of the best and worst of the markets
- Victorious in our general cryptocurrency call
- Gave away a dozen DH Shirts to CTP winners
- Listenership is way up
- Got some great whiskey from listeners
- 90 stock ideas for the DH Stock pick game
- Looking forward to a fabulous 2019
Market Update
A Halibut's Dream
Some fish like to feed off the bottom. Catfish, Halibut, Flounder, Grouper, Carp. These fish would be thrilled with trying to pick up some of the stocks that have been smashed towards the bottom in this correction. BUT, is it time?
Last week was a rough week and this week followed on. While there was a bit of a move up toward the middle of the week, indices finished down 1-2% last week. The selling didn't stop there... Monday was a bloodbath again. DJIA down 600+ at one point, finished down 500. S&P down almost 2%, Smallcaps hitting 15-month+ lows. Nothing is safe.
One of the worst Decembers in decades... (Since 1931 actually) But, is there a silver lining?
As of the close Monday...
- VIX hitting 25
- Oversold indicators pretty strong here
- Fed Wednesday - what are we thinking?????
- End of year approaching....
Tuesday turnaround - but very choppy. Interesting that the VIX has not quieted down today. (up to 25 again after choppy session)
NAHB homebuilders confidence plunges this month - down to 56.
- Expectations were 60 - down 25% in past year
- Housing issues prevail (This is important as a key that the Fed may provide some dovish tone Wednesday)
SHUTDOWN
The White House signaled on Tuesday that President Trump might be ready to capitulate on his demand for $5 billion for a wall on the southwestern border, but negotiations on a spending deal remained stalled as lawmakers awaited a White House strategy to avert a Christmastime government shutdown.
BITCOIN BOMB
- Last week, spammers are sending a wave of threats to businesses, schools, and other locations in English-speaking countries across the world, demanding bitcoin in exchange for not detonating a supposed bomb.
- There's no evidence of any actual explosives being placed or detonated, but it's causing numerous evacuations and law enforcement investigations across the US, Canada, and New Zealand — and potentially elsewhere.
Bitcoin dropped as low as $3,100 this week - then popped a bit back to the $3,500 level.
Crude oil - longer-term chart (down 8% today)
Last week on Thursday, Robinhood Financial LLC announced a new product called "Robinhood Checking & Savings," which would allow anyone to open a deposit account with no-fee ATM access, a debit card, insurance from the Securities Investor Protection Corp. and a 3% interest rate.
- But wait there is more:
- By Friday afternoon the head of the SIPC had told reporters that SIPC would not insure the accounts, and had reported Robinhood to the Securities and Exchange Commission. And by Friday evening Robinhood Checking & Savings walked back by the company.
-Site viewers now only see a "cash management, coming soon" option.
Johnson & Jonson (JNJ)
-Johnson & Johnson on Monday scrambled to contain fallout from a Reuters report that the healthcare conglomerate knew for decades that cancer-causing asbestos lurked in its Baby Powder.
- The company took out full-page newspaper ads defending its product and practices, and readying its chief executive for his first television interview since investors erased tens of billions of dollars from the company's market value.
- Massively increased their buyback program to defend the stock
Big guns out proclaiming a bear market condition (not the first time we have seen this)
- Jeffrey Gundlach, chief executive of DoubleLine Capital, on Monday said the S&P 500 stock index is headed to new lows and that U.S. equities are in a long-term bear market.
- Gundlach, speaking on CNBC TV, said passive investing has reached "mania status" and will exacerbate market problems.
- "I think it is a bear market. I think we've had the first leg down and the second leg down is usually more painful than the first leg down," said Gundlach.
- "I think this lasts a long time. It has a lot to do with the fact that, I believe, that we're in a situation that is ... highly unusual - that we're increasing the budget deficit so spectacularly so late in the cycle while the Fed is hiking interest rates."
Fedex out with earnings -
- Cut guidance and no longer providing 2019 guidance for revenue growth and op margin
- Weakness in Europe attributed to negative outlook
Can't make this up:
- 'In my opinion, market structure has led to a lot more volatility. Part of this is a combination of the market presence of high-frequency traders combined with the Volcker rule.' Treasury Secretary Steven Mnuchin
LAVERNE
Penny Marshall, who played an endearingly graceless character with a thick Bronx accent in U.S. television's "Laverne & Shirley" before becoming a pioneering film director with hits including "Big" and "A League of Their Own," has died at 75
Any predictions for 2019???
- Brexit
- Markets
- Politics
- Rates/Fed
- Pot Stocks
- CryptoCurrencies

---
420 Stocks snuffed out ....

Stocks to watch: CGC, STZ, TLRY, CRON, MJ, NBEV
---
Love the Show?
Then how about a Donation?
---

*** NEW INTERACTIVE CHARTS ***
ANNOUNCING THE CTP CUP 2018 - Finalists
(These are the only participants whose price guess will count)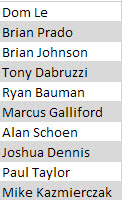 Winners will be getting great stuff like the new DHUnplugged Shirts (Designed by Jimbo) -
PLUS a one-of-a-kind DHUnplugged CTP Winner's certificate..

CLICK HERE FOR MORE CHARTS ON TRADING VIEW
---
UPDATE - NEW ETF - Global X Millennials Thematic ETF Challenge!
The top holdings of Global X Millennials Thematic ETF (MILN) include stocks many investors would expect, such as Facebook, LinkedIn and Amazon, which take advantage of the tech tendencies of millennials. But some names might be more surprising like real estate investment trusts AvalonBay Communities and Equity Residential, and Home Depot, which could benefit from millennials moving out of the home of their parents.
We are creating the DH Old Codger Index Portfolio to compete against this new ETF to see how "old school" stocks do in comparison. Companies in our index will include: (updated names as of 8/29/16)
We have the performance summary running (daily and since inception of 5/6/16) - DHOCI vs. Millennials ETF Battle
---
Sad 
Colin Kroll, the 35-year-old CEO and co-founder of HQ Trivia and co-founder of Vine, was found dead in his New York City apartment early Sunday from an apparent drug overdose, reports TMZ.
Amazon's secretive special projects group has considered products for consumers to conduct medical tests in the home, which could take the company into the health diagnostics space, according to a person familiar with the company's plans.
Vitaminwater is offering $100,000 if you can stay off smartphones for a year.
- One person will be picked and then at the end will have to submit to a lie-detector test.
ODDS ON THIS?
Police in New Jersey on Thursday urged people who grabbed banknotes that spilled out of the back of an armored truck during rush-hour traffic to return the cash, no questions asked.
NY Hotspot
- Google said on Monday that it is investing over $1 billion to establish a new campus in New York.
- The new campus will be the primary location for Google's global business organization, the company said in a blog post.
More Google
- YouTube removed 7.85 million videos and 1.67 million channels between July and September
- YouTube will delete a channel entirely if it receives three strikes within three months or commits a single egregious violation, like child sexual exploitation or excessive spam materials.
President Trump's family foundation will dissolve under a judge's supervision amid allegations the charity misused funds to further its namesake's interests.
What would John C. Dvorak have written for PC Magazine?
---
See this week's stock picks HERE
---
Follow John C. Dvorak on Twitter
Follow Andrew Horowitz on Twitter
---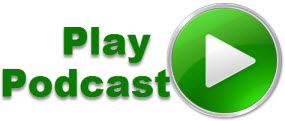 Podcast: Play in new window | Download (Duration: 1:04:36 — 44.6MB)
Subscribe: RSS