Extreme volatility as investors go from euphoria to hysteria – all in a matter of hours.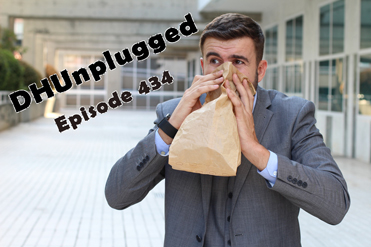 Headlines continue to come fast and furious creating a minefield for investors.
As the end of the year approaches, will that sought after rally take hold?
Plus – the 2018 DH CTP Cup  is announced.
---
Click HERE for Show Notes and Links
DHUnplugged is now streaming live - with listener chat. Click on link on the right sidebar.
---
Love the Show?
Then how about a Donation?
---
Follow John C. Dvorak on Twitter
Follow Andrew Horowitz on Twitter
Market Update
An Odious Tape

Just a day after the knee-jerk response to a China Deal markets realized that they were duped. Even with the markets closed on Wednesday, major U.S. indices fell more than 4% for the week, erasing gains for the year.
Yield inversion has been on the minds of investors as well as more tough trade talk out of Washington.
Investor sentiment is very negative. But there does seem as though we could be getting close to a bottom as big selloffs have had a way of bringing out out buyers - at least temporarily. (this happened again Monday - DJIA was down almost 500 points and by mid-afternoon it was down only 48.
Fast forward to Tuesday... Big bid on the futures coming into the morning. Markets opened up by 1.5%.
- Comments that China will be reducing tariffs to 15% (from 40%) on auto imports and start buying soybeans from U.S.
- Trump fires some Tweets that continue the glee about China talks
- Trump fires off more Tweets, this time against China  (President Trump plans to condemn China over hacking and economic espionage)
- Trump meets with Pelosi and Schumer - threatens to shut-down the government if funding for wall is not added
- Market drops and fades all of the opening rally.
Crypto? We buying this yet????? BTC down to $3300.....
The bond collapse - starting to see some problems in the credit space. Recent note from mutual fund manager about the mass exodus from Floating Rate fund. They are clearly hemorrhaging assets as credit quality issues come to the surface.
- JNK (Junk bond ETF) price is down 7.5% since the start of 2018 (adding back interest paid out - down  1.39% )  ** Most of the losses started in October.
Next week we have the December Fed rate decision - any thoughts on that? (Wednesday)
Change of Tune?
- Former Federal Reserve Chair Janet Yellen told a New York audience she fears there could be another financial crisis because banking regulators have seen reductions in their authority to address panics and because of the current push to deregulate.
- "I think things have improved, but then I think there are gigantic holes in the system," Yellen said
- Yellen cited leverage loans as an area of concern, something also mentioned by the current Fed leadership.
M&A
- Tivity Health (TVTY) to acquire NTRI for $1.3 billion in cash and stock; transaction values NTRI at an enterprise value or $47.00/share
NOBREXIT?
- The European Court of Justice has ruled the UK can cancel Brexit without the permission of the other 27 EU members.
- The ECJ judges ruled this could be done without altering the terms of Britain's membership.
- A group of anti-Brexit politicians argued the UK should be able to unilaterally halt Brexit, but they were opposed by the government and EU.
- The decision comes a day before MPs are due to vote on Theresa May's deal for leaving the EU. (As of now, the vote was cancelled)
President Donald Trump on Saturday renewed claims that protesters in Paris demonstrating against fuel prices have chanted his name.
- "The Paris Agreement isn't working out so well for Paris," Trump tweeted Saturday morning. "Protests and riots all over France. People do not want to pay large sums of money, much to third world countries (that are questionably run), in order to maybe protect the environment. Chanting 'We Want Trump!' Love France."
- Seems that the video that had the chant was from the U.K. in June.
Facebook
- After the close on Friday - Added $9 billion to its stock repurchase program
- Facebook's reputation has only continued to get more sullied in recent weeks, and it's taking a toll on employees. According to a new report Wednesday from BuzzFeed News, things over at the old FB are, well, kind of grim.
- "People now have burner phones to talk shit about the company — not even to reporters, just to other employees," one former employee said.
UPDATE - Uber has also filed an IPO placeholder (Lyft was last week)
TARIFFS!
- In October, US companies paid $6.2 billion in tariffs, up from $4.4 billion in September and just $3.1 billion in October 2017.
- That's a 104% year-over-year increase, despite just a 13% jump in the value of imports.
- The total payments in October is the largest monthly tariff collection amount in history.
Follow-Up
- Huawei Technologies Co Ltd's chief financial officer faces U.S. accusations that she covered up her company's links to a firm that tried to sell equipment to Iran despite sanctions, a Canadian prosecutor said on Friday, arguing against giving her bail while she awaits extradition.
- The case against Meng Wanzhou, who is also the daughter of the founder of Huawei.
Financials - Not Pretty
Financials are getting pounded this year. (GS-30%, BOA - 16%, MS -22%, WFC -20%, C - 23%)
HFT
- The U.S. Securities and Exchange Commission said on Monday that Citadel Securities LLC has been ordered to pay a penalty of $3.5 million for reporting incorrect trade execution data for about 80 million trades from November 2012 to August 2016.
---
420 Stocks rolling ....

Stocks to watch: CGC, STZ, TLRY, CRON, MJ, NBEV
---
Love the Show?
Then how about a Donation?
---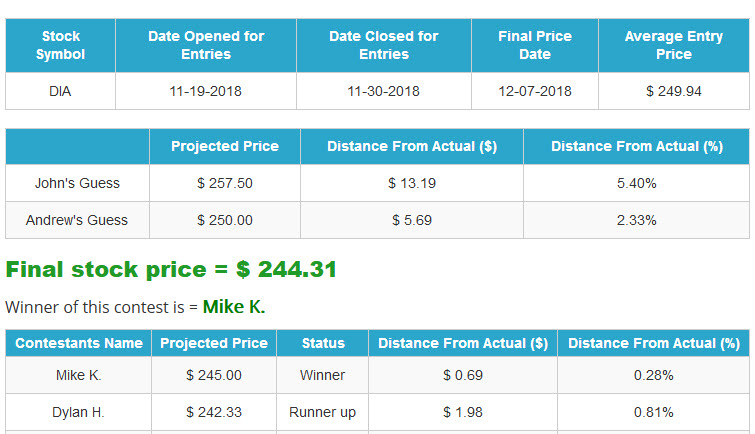 *** NEW INTERACTIVE CHARTS ***
ANNOUNCING THE CTP CUP 2018 - Finalists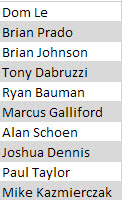 Winners will be getting great stuff like the new DHUnplugged Shirts (Designed by Jimbo) -
PLUS a one-of-a-kind DHUnplugged CTP Winner's certificate..

CLICK HERE FOR MORE CHARTS ON TRADING VIEW
---
UPDATE - NEW ETF - Global X Millennials Thematic ETF Challenge!
The top holdings of Global X Millennials Thematic ETF (MILN) include stocks many investors would expect, such as Facebook, LinkedIn and Amazon, which take advantage of the tech tendencies of millennials. But some names might be more surprising like real estate investment trusts AvalonBay Communities and Equity Residential, and Home Depot, which could benefit from millennials moving out of the home of their parents.
We are creating the DH Old Codger Index Portfolio to compete against this new ETF to see how "old school" stocks do in comparison. Companies in our index will include: (updated names as of 8/29/16)
We have the performance summary running (daily and since inception of 5/6/16) - DHOCI vs. Millennials ETF Battle
---
Job Cuts
- Verizon Communications Inc said on Monday that about 10,400 employees will be leaving the U.S. wireless carrier by mid next year as part of the company's voluntary separation program.
- The New York-based company has been looking at cutting costs as it ramps up investment in its next generation 5G network, which is expected to fuel growth. The company has said it was on track to reach $10 billion in cumulative cash savings by 2021.
Amazon Robot Goes Haywire
- Twenty-four Amazon workers in New Jersey have been hospitalized after a robot accidentally tore a can of bear repellent spray in a warehouse, officials said.
- The two dozen workers were treated at five local hospitals, Robbinsville Township communications and public information officer John Nalbone told ABC News.
- One was in critical condition while 30 additional workers were treated at the scene.
- All of the workers were expected to be released from the hospital within 24 hours, WABC reported Thursday.
- The official investigation revealed "an automated machine accidentally punctured a 9-ounce bear repellent can, releasing concentrated Capsaican," Nalbone said. Capsaicin is the major ingredient in pepper spray.
Snowball Fight Legal
- A nine-year-old boy from the town of Severance in Colorado has successfully campaigned for the repeal of an archaic ban on snowball fights.
- The rule was part of an old ordinance outlawing the throwing of missiles, such as stones, at property or people within the town.
- Dane Best says he took up the cause on behalf of his friends and classmates.
- He delivered a presentation on the subject to a local town board, who backed his message on Monday night.
Whole "Cancer" Foods
- A study found Whole Foods ranked worst among five U.S. grocery chains in a survey of packaging for takeout food and bakery items.
- The development highlights how chemicals known as PFAS ("pee-fas," or per- and polyfluoroalkyl substances) are drawing greater attention from consumers.
-The substances are also the target of renewed scrutiny from the Environmental Protection Agency this year.
Factoid
- Self-driving vehicles have been expected to bring all kinds of futuristic benefits including smarter cities and safer streets and highways.
- U.K. researchers have identified a potentially more risqué repercussion of the autonomous vehicle revolution: more sex in cars since no one has to be behind the wheel.
- Morever, the study suggests that sex and prostitution could become "a growing phenomenon" in autonomous vehicles..
- Shared self-driving vehicles such as taxis or ride-sharing cars "will likely be monitored to deter passengers having sex or using drugs in them," they write.
- But riders could ways to disable such monitoring and privately-owned self-driving vehicles "will likely be immune from such surveillance," they write.
What would John C. Dvorak have written for PC Magazine?
---
See this week's stock picks HERE
---
Follow John C. Dvorak on Twitter
Follow Andrew Horowitz on Twitter
---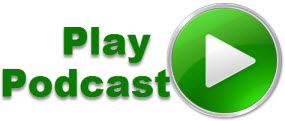 Podcast: Play in new window | Download (Duration: 1:02:00 — 42.9MB)
Subscribe: RSS