The yield curve is collapsing. This could be something important to watch as the 2/10's are on a path to invert.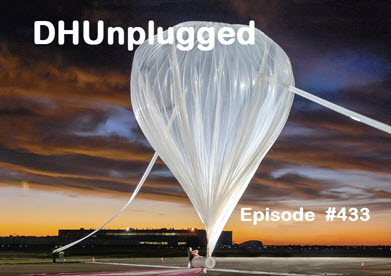 Plenty of conjecture over what really happened at the G-20 meeting – we get to the bottom it.
Plus, a look at the hottest scam that is raking in lots of money from unsuspecting seniors.
---
Click HERE for Show Notes and Links
DHUnplugged is now streaming live - with listener chat. Click on link on the right sidebar.
---
Love the Show?
Then how about a Donation?
---
Follow John C. Dvorak on Twitter
Follow Andrew Horowitz on Twitter
BACK FROM CRUISE - Celebrity Edge

Market Update
November is in the record books - most indices staged an impressive rally last week to get in the green
- DJIA was up 5%, S&P, NAZ, Small-Caps all rallied as markets liked that Fed Chair Powell seemed to soften his stance n rate hikes. Moving from direct path to data driven (which is what they always were, but markets just wanted to hear it)
- Hope for  some type of breakthrough at the G-20 with US and China into the end of the week
G-20 - a whole lot of nothing. Dinner with Trump and Xi said to postpone the increase of tariffs to 25% from 10% for 90 days.
- Supposedly China agreed to purchase LOTS of THINGS for the US (no details of course)
- GREAT meeting, everyone loves each other.
- Markets liked that there is some softening of the trade escalation. (Futures up 500 points on Sunday night, then faded throughout the day)
- Total Horseshit - nothing in writing and no confirmation from China. (Trial Balloon # 1,236,349)
- "It doesn't seem like anything was actually agreed to at the dinner and White House officials are contorting themselves into pretzels to reconcile Trump's tweets (which seem if not completely fabricated then grossly exaggerated) with reality." - JPM trading note
- Credibility with markets is totally shot

Market took a big leg down on Tuesday - wiping out all of Monday's gains. (partially due to banks getting slaughtered as yield curve flattened)
- DJIA finished doen 800 points - small caps slammed down 4.25%..... (Markets closed Wednesday)
- Following classified briefing, Republican Senators believe Saudi Crown Prince Mohammed bin Salman ordered murder of journalist Jamal Khashoggi, according to The HIll 
Apple - downgraded, suppliers lower guidance on reduced orders and now the company is starting to discount some phones.
ALERT!
Consumption of canned tuna has dropped 42 percent per capita from the last 30 years through 2016, according to U.S. Department of Agriculture data.
The industry places the blame on younger consumers, who want fresher or more convenient options.
"A lot of millennials don't even own can openers," Andy Mecs, the vice president of marketing and innovation for Starkist, said to the Journal.
And...
Overall, there were more than 2.8 million U.S. deaths in 2017, or nearly 70,000 more than the previous year, the Centers for Disease Control and Prevention said.
- It was the most deaths in a single year since the government began counting more than a century ago.
- The increase partly reflects the nation's growing and aging population.
- But it's deaths in younger age groups -- particularly middle-aged people -- that have had the largest impact on calculations of life expectancy, experts said.
Yield Curve Collapsing
- The 2-year is now the same yield as the 5-year
- The 3/5 inverted yesterday
- The 2/10 have a 0.16% spread - many obsess over this and believe that if it inverts is a very bad thing....
- History shows that when the 2/10 inverts a recession is on the horizon (6-12 months out)
Auto Sales

Fiat Chrysler (FCAU)  reported November U.S. sales +17% YoY to 181,310 units. FCA US retail sales in November rose 6 percent to 136,704 vehicles. It was the highest November retail sales since 2001 when sales reached 155,706 vehicles. Fleet sales totaled 44,606 vehicles.
Nissan (NSANY) reported November 2018 sales -18.7% YoY to 110,513 units. Nissan sold 1,128 LEAF all-electric vehicles in November, and for the calendar year to date LEAF sales were up 17% compared to the prior year.
Honda (HMC) reported November U.S. sales -9.5% YoY to 120,534 units. Acura brand sales gained a total of 10.5% in November, with cars up 2.2% and trucks rising 13.8%.
Volkswagen (VWAGY) reported November U.S. sales -8% YoY to 26,789 units. Led by Atlas and Tiguan, SUVs made up 46 percent of VWoA's November sales.
Ford (F) reported November U.S. sales -6.9% YoY to 196,303 units. Overall Ford Expedition sales increased 7.9 percent last month with 4,264 SUVs sold. At retail, Expedition sales grew at a faster pace of 17.7 percent.
Toyota Motor (TM) reported November U.S. sales -0.6% YoY on a daily selling rate basis to 190,423 units. Toyota division posted November 2018 sales of 163,977 units, down 0.3% on a volume basis and a DSR basis.
Give a hoot - don't polute
- Larry Kudlow in Reuters interview says U.S. plans to end subsidies for renewable energy/electric cars by 2020-2021
GM doing a bit of restructuring - laying off 14k+ workers and shutting factories in US
- General Motors CEO Mary Barra to meet with various Senators on Wednesday to discuss job cuts (WHY??)
---
420 Stocks rolling ....

Stocks to watch: CGC, STZ, TLRY, CRON, MJ, NBEV
---
Love the Show?
Then how about a Donation?
---

*** NEW INTERACTIVE CHARTS ***
Winners will be getting great stuff like the new DHUnplugged Shirts (Designed by Jimbo) -
PLUS a one-of-a-kind DHUnplugged CTP Winner's certificate..

CLICK HERE FOR MORE CHARTS ON TRADING VIEW
---
UPDATE - NEW ETF - Global X Millennials Thematic ETF Challenge!
The top holdings of Global X Millennials Thematic ETF (MILN) include stocks many investors would expect, such as Facebook, LinkedIn and Amazon, which take advantage of the tech tendencies of millennials. But some names might be more surprising like real estate investment trusts AvalonBay Communities and Equity Residential, and Home Depot, which could benefit from millennials moving out of the home of their parents.
We are creating the DH Old Codger Index Portfolio to compete against this new ETF to see how "old school" stocks do in comparison. Companies in our index will include: (updated names as of 8/29/16)
We have the performance summary running (daily and since inception of 5/6/16) - DHOCI vs. Millennials ETF Battle
---
Uber Technologies Inc - reports that they are looking to buy a scooter company (BIRD)
- Just can't get enough of money losing opportunities it seems
SCAM
- The government is releasing new information about a growing scam targeting older Americans. It tricks people into mailing cash to people pretending to be their grandchildren. Victims reportedly lose an average of $9,000.
- "I hear, 'Don't be afraid, but I'm the public defender from Austin, Texas. They have put your grandson in jail after a wreck, and he has a DUI offense,'" Stratton said.
- Not only that, but the "attorney" briefly put his "grandson" – who sounded injured – on the phone. So Stratton drove to the bank, got the cash and mailed it.
Customer Service (NOT)
- A 67-year-old woman was reportedly left in a wheelchair overnight at Chicago O'Hare International Airport after her American Airlines flight to Detroit, Mich., was canceled.
- Olimpia Warsaw had flown into Illinois to attend a relative's funeral. After the service, Warsaw was to catch a flight back home to Michigan, her son Claude Coltea told CBS Chicago.
- Warsaw, who has trouble communicating and walking due to Parkinson's and diabetes, uses a wheelchair.
- Coltea said he took his mother up to her flight gate and spoke to the agent there to confirm his mom would be taken care of.
This is what happens...
- A woman is suing employees of a Florida jail after they allegedly forced her to spend nearly 10 hours in a cell surrounded by 40 men because they suspected she was transgender.
- Fior Pichardo de Veloz, 55, was had come to Miami from the Dominican Republic to witness the birth of her grandchild when she was arrested at the airport on an outstanding drug charge in 2013.
- The arresting officer listed her gender as female. She was booked into Turner Guilford Knight Correctional Center and processed as a woman, then strip-searched, the newspaper reported.
- Due to her history of high blood pressure, Pichardo was taken to a medical unit to be examined as a precaution.
- A nurse noted she had been taking hormone pills and asked her whether she was a man. Despite Pichardo's denial of this, the nurse added this note to her file: "Transgender, male parts, female tendencies."
Seriously? Dark Web Grows a Conscience...
- Major dark web drug suppliers have started to voluntarily ban the synthetic opioid fentanyl because it is too dangerous, the National Crime Agency has said.
- They are "delisting" the high-strength painkiller, effectively classifying it alongside mass-casualty firearms and explosives as commodities that are considered too high-risk to trade.
BOOOOOO!
- Starbucks announced it will add a filter to its internet that will halt viewers from visiting pornographic websites and other websites with explicit material.
- McDonalds banned porno on its wifi in 2016
- Tumblr will ban all adult content on December 17th
- YouPorn has amusingly responded by banning Starbucks coffee in its offices.
Andrew MacPherson (with edits)
If you feel that you need some relief,
While sipping caffeine through your teeth,
Starbucks limits your access,
To writhing on a mattress,
So you'd better go home to de-brief.
What would John C. Dvorak have written for PC Magazine?
---
See this week's stock picks HERE
---
Follow John C. Dvorak on Twitter
Follow Andrew Horowitz on Twitter
---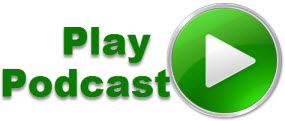 Podcast: Play in new window | Download (Duration: 58:17 — 40.3MB)
Subscribe: RSS