End of year warm-up for Closest to The Pin announced.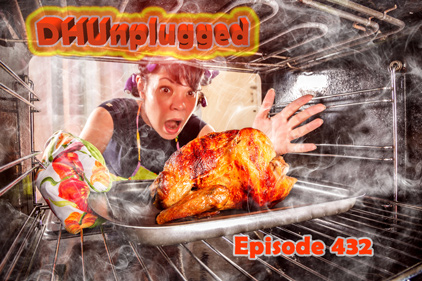 A look into year-end holiday spending. Crude oil is in focus again and a peek at the cryptocurrency space.
The new craze of living in a PodPartment is really interesting – we have a sample floor-plan to discuss.
Plus – What JCD is not writing this week…
---
Click HERE for Show Notes and Links
DHUnplugged is now streaming live - with listener chat. Click on link on the right sidebar.
---
Love the Show?
Then how about a Donation?
---
Follow John C. Dvorak on Twitter
Follow Andrew Horowitz on Twitter
Announcing a NEW Closest to The Pin

Market Update
Last week - a down week for the markets, as the S&P 500 slipped 1.61%, the Nasdaq fell 2.15%, and the Dow Jones ended 2.22% lower. (this week DJIA is off by 1,000 points+ already)
Real Estate led sectors with only a 1.03% gain, followed by Materials up 0.47%.
As for the losers, Consumer Discretionary fell 3.32% and Technology lost 2.33% in value. Emerging Markets climbed 2.07% against Developed Markets' 0.71% slip. The Russell 2000, tracking small caps, gained 0.58%.
The 10-2 Year Treasury Yield Spread bounced back to 0.27% last week.
Looking ahead, major retailers face a big test as this week's "Black Friday" will be a pivotal for sales both online and in stores.
China talks are on and off again - plenty of headlines last week that confused markets.
--- Even though there seems to be a downtrend that is playing out, there is still some buyers at key support levels - so no panic as of yet. (It feels like there is still some optimism - UNTIL this week. Appears there is some real panic now and Tuesday at the open there was some serious GAP downs on the open)
Could this be the correct metaphor?
- "Mr. Market should invite everyone back into the pool for one last glorious swim before throwing in the electric toaster"
- Looking for a bounce from these levels into end of the year and then.....
---- This week will have a shortened trading schedule. Closed for Thanksgiving and early close on Friday (1PM) - long time for this very short news cycle
----> It would be no surprise to see some sort of headline before Thanksgiving that trade talks with China are making progress (at the risk of crying wolf)
Quick update on Markets since Election and Mid-Term
Bitcoin and other cryptocurrencies are getting smacked.
- Bitcoin $5,100, Litecoin $36, Etherium $152 (Down anywhere from 60-90% since highs in December 2017)
-- Remember last year it was Thanksgiving that everyone was talking about the conversations around the family turkey table that brought in lots of buyers....
--- What will be the talk this year? (Plenty of anger served up with turkey)
---- Thanksgiving is now TanksGiving
Nvidia (NVDA) - stock crushed on earnings report - income from coin mining dropped and there is general concern that the chip space is going to be soft (Apple outlook is big concern)
- Lower-than-expected demand for Apple's new iPhones and the company's decision to offer more models have created turmoil along its supply chain.
OIL - CRASH
- Oil was heading lower and then..... President Trump makes nice with Saudi Arabia (Down 7% to ~ $53.27)
- Gas prices at the pump are $0.12 lower this week on average
-- Will that help holiday shopping?
--- Retail association says that spending this holiday season is on track to be 7% greater than last year - at a new record (they are always optimistic)
---- Thoughts on Black Friday bargains this year as inventories may have swelled.
China supposedly has made a list of concessions regarding trade.
- Kicked up markets on news last week when it was announced. (We buying this?)
Housing market is having some real trouble.
- Even though this does not have the same conditions that sunk markets back in 2006-2008, is this something to worry about?
- November NAHB Housing Market Index 60 vs 68 consensus (sales slowing and pace continues to contract)
- Will Fed recognize that higher rates are proving to slow down key sectors?
--- Mortgage rates now at 5% should be seen as high enough to take a pause.
Facebook- Continues to see distribution - now under $132
- Stock is reeling from bad publicity that includes speculation today that CEO Mark Zuckerberg was not happy with COO Sheryl Sandberg for the reaction to the Cambridge Analytical scandal
- Are Sandburg's days numbered?
-- Instagram - news that Facebook is actively looking to reduce "Inauthentic Activity" in accounts - Inauthentic = Fake?  (more fake news and accounts?)
Growth stocks vs. Value - Major change of market conditions are helping relative performance of value over growth. That is the reversion that we have been looking for since earlier this year - happening very fast.
General Motors self driving car unit is planning Seattle expansion, according to TechCrunch.
- Thoughts on when this will actually become a reality?
-- When will there be some real regulation on this?

Interesting Stat:
- In the late 1980s, fewer than one-third of Americans owned equities.
- Fast forward to 2016 and, according to Federal Reserve Board data, that number shot up to more than half (52%) of U.S. households
John Hancock, a unit of Manulife Financial Corp., recently expanded an optional program to reward customers for healthy habits.
- Participants can earn points for tracking their daily jogs or for their meditation practice, and then use those points for rewards toward purchases on Amazon and other sites.
- Sometimes they can even save money on premiums.
- Can't these be hacked???????
New trend for housing apartments - Pods
- The ad features a 130-square-foot "studio" that contains a sink, shower and toilet.
- The entire space is in one room: The toilet and shower are open to the rest of the living space. There is no kitchen.
- The rent is $750 a month, plus a $1,000 deposit, and includes access to a congregate kitchen area and free utilities.
Deutsche Bank handled $150 billion of potentially suspicious transactions tied to Danske, according to WSJ
- Stock at ATL
---
420 Stocks rolling ....

Stocks to watch: CGC, STZ, TLRY, CRON, MJ, NBEV
---
Love the Show?
Then how about a Donation?
---

*** NEW INTERACTIVE CHARTS ***
Winners will be getting great stuff like the new DHUnplugged Shirts (Designed by Jimbo) -
PLUS a one-of-a-kind DHUnplugged CTP Winner's certificate..

CLICK HERE FOR MORE CHARTS ON TRADING VIEW
---
UPDATE - NEW ETF - Global X Millennials Thematic ETF Challenge!
The top holdings of Global X Millennials Thematic ETF (MILN) include stocks many investors would expect, such as Facebook, LinkedIn and Amazon, which take advantage of the tech tendencies of millennials. But some names might be more surprising like real estate investment trusts AvalonBay Communities and Equity Residential, and Home Depot, which could benefit from millennials moving out of the home of their parents.
We are creating the DH Old Codger Index Portfolio to compete against this new ETF to see how "old school" stocks do in comparison. Companies in our index will include: (updated names as of 8/29/16)
We have the performance summary running (daily and since inception of 5/6/16) - DHOCI vs. Millennials ETF Battle
---
Uber Technologies Inc said that growth in bookings for its ride-hailing and delivery services rose 6 percent in the latest quarter, the third quarter in a row that growth has remained in the single digits after double-digit growth for all of last year.
- The San Francisco-based firm lost $1.07 billion for the three months ending Sept. 30
- Uber is seeking to expand in freight hauling, food delivery and electric bikes and scooters as growth in its now decade-old ride-hailing business dwindles.
- The company, valued at $76 billion
Officials in an Alabama county have a financial mess to wipe up after the sheriff's department mistakenly ordered 24,000 extra rolls of toilet paper.
- WAFF-TV reports the Marshall County Sheriff's Office mistakenly spent $22,000 on toilet paper and another $9,000 for 450 cases of trash bags.
- That's a big problem, because its entire budget for janitorial supplies for next year is only $15,000.
China
- Speculators are staging a forceful comeback in China's stock market, bidding up shares in loss-making companies as regulators ease rules around trading, fundraising and backdoor listings to prop up struggling bourses.
- In a bid to stop the kind of market meltdown China saw in 2015-16, authorities are urging funds to invest in cash-strapped companies and encouraging others to do mergers and acquisitions
Nissan Chairman Carlos Ghosn was arrested in Tokyo, and Nissan said it intended to oust him after uncovering "significant acts" of financial misconduct, including underreporting his income in securities filings.
More than 1 million consumers canceled their cable-TV or satellite subscriptions in the past quarter, one of the largest seasonal drops ever, stepping up pressure on pay-TV providers.
What would John C. Dvorak have written for PC Magazine?
---
See this week's stock picks HERE
---
Follow John C. Dvorak on Twitter
Follow Andrew Horowitz on Twitter
---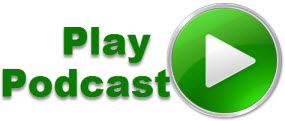 Podcast: Play in new window | Download (Duration: 1:02:05 — 42.9MB)
Subscribe: RSS