There are plenty of reasons for buyers to be stepping away.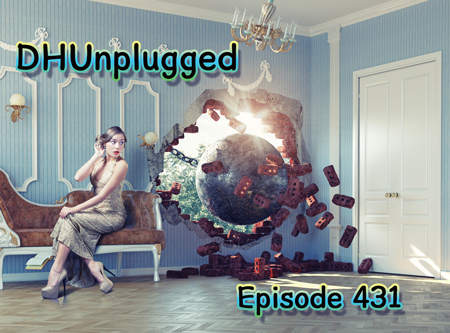 Social media and other companies that have been preying on customers are finally getting their comeuppance.
Oil falls below $58 per barrel and much more discussed in this episode.
---
Click HERE for Show Notes and Links
DHUnplugged is now streaming live - with listener chat. Click on link on the right sidebar.
---
Love the Show?
Then how about a Donation?
---
Follow John C. Dvorak on Twitter
Follow Andrew Horowitz on Twitter
Market Update

After a good week that provide healthy gains across markets, Monday was not pretty. At one point the DJIA was down > 500 600 points. (now down 700 points for week and 1,600 from recent high)
- NASDAQ down 2.9% Monday
- PPI came in VERY hot last week (+0.6% MoM) and concerns that this will move down to the CPI number Wednesday.
- The Fed does not look as though they are ready to give up on several more rate hikes
- Trump is not willing to give up on China tariffs
- Jeff Sessions is gone
- Dems take back the House
- Tough earnings comps ahead
- Apple suppliers are getting hammered as many are lowering guidance
LARRY!
- Larry Kudlow on CNBC today talking up the positive nature that trade talks with China are on again...
- Also in talks with EU and Japan
- Bashed Navarrao's recent comments that "deal will not be on Wall Street's terms"
- Not worried about the market - corrections come and go......
- That got a bit of fire under the markets (temporarily before afternoon swoon)
Goldman Sachs Comeuppance
- The worst-performing Dow component Monday and has under-performed since the opening bell.
- Press reports from several sources calling attention to worries surrounding the 1MDB investment fund set up for Malaysia.
- Malaysia's finance minister is reportedly seeking a full refund of the fees (~$600 million) the state paid for three bond deals carried out in 2012 and 2013 to establish the investment fund and the fraudulent activity that allegedly ensued by parties who had control over the funds.
- Goldman Sachs has denied any wrongdoing in the scandal.
- Stock back to 2016 levels
US Crude oil slides lower for the 11th 12th day in a row - longest streak on record.
- Below $59 $58 $57 $56 !
- Worst day in 3-years
- Down 26% from recent high
Lesson: Big moves are not in the definition of a bull market.
- The type of swings that we are seeing happen in bear markets
- The questions is - when does it end?
- VIX above 20 again
Amazon - Chooses New York City and Arlington Virginia
- Surely the political hacks out there will find some reason to tie the decision to political reasons
- NY is paying $48,000 per job and a $325 million cash grant ($1.5 billion is the total number we are hearing)
High there
Voters this evening passed Proposal 18-1 into law, making Michigan the 10th state to legalize marijuana. The initiative allows for the possession of up to 2.5 ounces, or up to 10 ounces at a private residence, for those 21 and older. The measure also legalizes the personal cultivation of up to 12 marijuana plants.
Social Media Comeuppance
- Yelp cratered as much as 32 percent Friday, a day after releasing third-quarter earnings that revealed advertisers are abandoning the site and denting revenue.
- Shares fell as low as $29.33, a new 52-week low, before paring some losses to close nearly 27 percent down at $31.92.
- The plunge makes for the stock's worst day of trading since going public in 2012.
Stripping Strip Clubs
- Under Armour says it is "committed to providing a respectful and inclusive workplace," after The Wall Street Journal reported the athletic apparel company has stopped letting employees expense strip club visits.
- The Journal reported that Under Armour executives and employees used to take colleagues and athletes to strip clubs. People familiar with the matter told the Journal that the company often footed the bill for these outings.
- Are we doomed?
Great timing
- Steve Wynn sold his entire stake in the company—12.1 million shares—in two transactions in March for a total of more than $2.1 billion, or about $177 a share.
- The Wynn sale included a block of eight million shares that were purchased by T. Rowe Price (three million shares) and Capital Research and Management (five million shares) at $175 a share.
- Wynn shares are down more than 40% since then.
Shakeup Part 1,000,0000++
- President Donald Trump is considering yet another shakeup of his administration, preparing to remove Department of Homeland Security Secretary Kirstjen Nielsen and looking at possible replacements for Chief of Staff John Kelly, including Vice President Mike Pence's Chief of Staff Nick Ayers, according to multiple sources familiar with the matter.
Extinguished
- Juul Labs Inc., the maker of the e-cigarette that is wildly popular with American teens, said it stopped selling its fruit-flavored nicotine pods to stores and shut down its U.S.-based Facebook and Instagram accounts.
- The move, which was announced Tuesday by Juul Chief Executive Officer Kevin Burns, follows a campaign from the Food and Drug Administration to curtail underage use of e-cigarettes.
- On Thursday, an FDA senior official said the agency would restrict sales of many fruity flavored nicotine cartridges used in vaping devices.
- The curb is expected to cut Juul's in-store retail sales by 45 percent, according to a person familiar with the company's sales projections
Apple sales estimates cut
- Several suppliers have come out with warnings that orders have been reduced on pats that go into phones
- Supplier stock prices have been bludgeon
- Goldman Sachs downgrades stock and other analysts are following
- Stock down to $192 from high of $228
- Weekly support at $177
---
420 Stocks puffing up ....

Stocks to watch: CGC, STZ, TLRY, CRON, MJ, NBEV
---
Love the Show?
Then how about a Donation?
---

Closest to the Pin - New Announcement Coming
*** NEW INTERACTIVE CHARTS ***
Winners will be getting great stuff like the new DHUnplugged Shirts (Designed by Jimbo) -
PLUS a one-of-a-kind DHUnplugged CTP Winner's certificate..

CLICK HERE FOR MORE CHARTS ON TRADING VIEW
---
UPDATE - NEW ETF - Global X Millennials Thematic ETF Challenge!
The top holdings of Global X Millennials Thematic ETF (MILN) include stocks many investors would expect, such as Facebook, LinkedIn and Amazon, which take advantage of the tech tendencies of millennials. But some names might be more surprising like real estate investment trusts AvalonBay Communities and Equity Residential, and Home Depot, which could benefit from millennials moving out of the home of their parents.
We are creating the DH Old Codger Index Portfolio to compete against this new ETF to see how "old school" stocks do in comparison. Companies in our index will include: (updated names as of 8/29/16)
We have the performance summary running (daily and since inception of 5/6/16) - DHOCI vs. Millennials ETF Battle
---
Scooter invasion!
- Lime/Bird etc all over this town.
- Many injuries are being reported
- $1 to unlock and $0.15 per minute to ride
- Jobs available for "juicers" to recharge and redeploy
-Is this a sustainable model?
- Xiaomi makes several of these models (XIACY)
Not sure what to make of this:
- Roughly 14,000 firefighters battled the Mendocino fires.
- Among them were over than 2,000 inmates. According to a local ABC affiliate, roughly 200 inmate firefighters are assisting with the Butte County Camp Fire burning right now.
--> The inmates are part of a volunteer firefighting program run by the California Department of Corrections and Rehabilitation (CDCR). Inmates are paid $2 a day, and $1 an hour when fighting an active fire.
- They also earn time off their sentences.
A sad goodbye to Stan Lee
Stan Lee, the creative dynamo who revolutionized the comic book and helped make billions for Hollywood by introducing human frailties in Marvel superheroes such as Spider-Man, the Fantastic Four and the Incredible Hulk, died Monday
What would John C. Dvorak have written for PC Magazine?
---
See this week's stock picks HERE
---
Follow John C. Dvorak on Twitter
Follow Andrew Horowitz on Twitter
---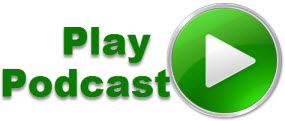 Podcast: Play in new window | Download (Duration: 59:42 — 41.3MB)
Subscribe: RSS