Plenty of experts debating on the direction of the markets post mid-term elections. We take a look at some potential outcomes.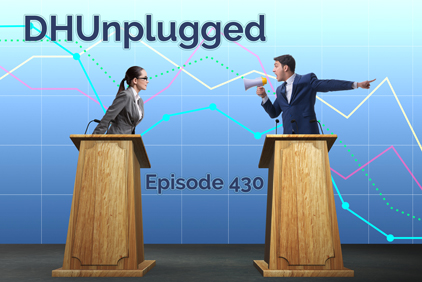 A quick market update and some interesting insights.
Plus – Apple's earnings, economics, HQ2 and more discussed in this episode.
---
Click HERE for Show Notes and Links
DHUnplugged is now streaming live - with listener chat. Click on link on the right sidebar.
---
Love the Show?
Then how about a Donation?
---
Follow John C. Dvorak on Twitter
Follow Andrew Horowitz on Twitter
Market Update

Last week there was a bit of a snapback from the deeply oversold levels.
S&P up 2.4%, Small caps gain more than 4%, NADAQ higher by 2.7%, Emer Markets up 6%
Why all of a sudden the change of direction?
1) We talked about the severe oversold levels
2) Some talk about the possibility of a trade deal with China this month (back and forth several times during the week)
3) Buybacks may be starting back up after blackout period
The one area that seems to be total BS is the trade talks. Seems that the story keeps changing. It looks like there is simply a desire to say something good into the mid-term elections.
Of course there was the good/bad news "GooBad" News -
- Employment numbers (250k jobs added (190) , 3.7% Rate
- This should keep the Fed on tightening path.
Election Direction?
What will be the direction for markets on election outcome?
- Dems take house - gridlock or massive attempt at impeachment?
- Repubs keep house - same ole - more fiscal stimulus, China pressure?
- - Other thoughts?
Lots of reports of robo-texting - Republicans have majority of (from what people are telling me)
- Crazy theory - did Trump get numbers from Pres Alert System?
Prediction - The stock market could be in for a steep drop come Wednesday, warns Thomas Peterffy, a pioneer of computerized stock trading. (Interactive Barkers Founder)
- That is, if Democrats are able to gain control of not just the House — as most polls predict — but also the Senate, Peterffy told CNBC on Tuesday, as voting in midterm elections was under way.
- The Hungarian-born billionaire, who ranks as the richest person in Florida — with a net worth of $25.7 billion, according to Forbes — predicted that the stock market could see a tumble of as much as 15%, if the so-called blue wave materializes.
- Even if the Democrats take only the House, the founder of Interactive Brokers said the market could face a 2% or 3% decline in equity values.
Some interesting cycles - 4 Year Prez Market Cycle
Apple - Earnings
- Apple Inc on Thursday warned that sales for the crucial holiday quarter would likely miss Wall Street expectations
- Apple said it expects between $89 billion and $93 billion in revenue for its fiscal first quarter ending in December, with a midpoint of $91 billion coming in below Wall Street expectations of $93 billion
- Company will no longer provide unit sales information for iPhone, iPads and Mac Computers***
- - Apple says that the unit sales are becoming less relevant as customers buy bundled products the include subscriptions like Apple Music.
--- Market Cap slid below $1T
- Update Monday - Apple cutting some production of the new XR model already - Stock slid on that news (below $200)
TESLA - digging in and new disclosures
- Tesla booked $189.5 million in automotive regulatory credits in its third quarter which helped contribute to profitability, the company said in a quarterly filing on Friday.
- Last month Tesla disclosed $52 million in "zero emission vehicle" credit sales, but the quarterly filing includes all regulatory credits, including the ZEV credits.
- Higher gross margins that exceeded Tesla's guidance in the quarter were helped by lower costs and an "increase in regulatory credits, which have no associated costs," Tesla wrote.
- The new disclosure shows that 44 percent of the net profit Tesla reported last week was attributed to previously undisclosed regulatory credits
HQ2 LEAK
- Amazon.com has held advanced discussions about the possibility of opening its highly sought-after second headquarters in Crystal City, Virginia.
- Two people close to the process said that if Crystal City was selected, Amazon was likely to move an initial group of several hundred employees into 1851 S. Bell St. or 1770 Crystal Dr., two dated office buildings that have been targeted for redevelopment but could be readied for occupancy by their owner, JBG Smith, in nine months or less. The bid also includes sites in Potomac Yard, in Alexandria.
- JBGS
- OOPS - More:  Amazon's HQ2 will be split into two different cities (according to WSJ)
Signs of anything?
- Soybeans - Exports from US to China drop 94% (tariffs)
- FedEx said it will increase shipping rates for several operating units as higher transport costs and tight capacity pressure delivery providers.
- Lowe's said it would close nearly 50 stores as a new CEO seeks to boost sales by shedding less-profitable locations and focus spending elsewhere
Since we discussed Rasmussen Poll last week - Real Clear Politics Summation Poll (Prez Approval Rating)
Berkshire Hathaway Inc. jumped up Monday, after Warren Buffett's investment arm disclosed a big jump in third-quarter profit and said it bought back some of its shares for the first time in six years.
- $900million buy back plan
Real Deals
The majority of new condos in Miami and the beaches that sold so far this year traded at a loss to their original developer sales, according to a study by CondoBlackbook.com, part of HB Roswell Realty.
- After identifying 102 units that sold in the first three quarters of 2018, it found that 64 of them, or 63 percent, sold for less than their original purchase price. When considering the cost of broker commissions and other fees associated with selling a condo, it's likely that 80 sales, or 78 percent, lost money.
- Unit 4405 in Porsche Design Tower was originally bought for $11.8 million in 2017, and then sold for $7.4 million in August 2018.
- One reason that it's been hard for new condo resellers to make a profit is that there's an oversupply of inventory, Niakan said.
- Based on the pace of sales over the past six months and the 1,840 new condos listed for sale, there's a 81-month supply of inventory. A normal market should be nine to 12 months of supply, he said
---
420 Stocks stone dead ....

Stocks to watch: CGC, STZ, TLRY, CRON, MJ, NBEV
---
Love the Show?
Then how about a Donation?
---

Closest to the Pin - New Announcement Coming
*** NEW INTERACTIVE CHARTS ***
Winners will be getting great stuff like the new DHUnplugged Shirts (Designed by Jimbo) -
PLUS a one-of-a-kind DHUnplugged CTP Winner's certificate..

CLICK HERE FOR MORE CHARTS ON TRADING VIEW
---
UPDATE - NEW ETF - Global X Millennials Thematic ETF Challenge!
The top holdings of Global X Millennials Thematic ETF (MILN) include stocks many investors would expect, such as Facebook, LinkedIn and Amazon, which take advantage of the tech tendencies of millennials. But some names might be more surprising like real estate investment trusts AvalonBay Communities and Equity Residential, and Home Depot, which could benefit from millennials moving out of the home of their parents.
We are creating the DH Old Codger Index Portfolio to compete against this new ETF to see how "old school" stocks do in comparison. Companies in our index will include: (updated names as of 8/29/16)
We have the performance summary running (daily and since inception of 5/6/16) - DHOCI vs. Millennials ETF Battle
---
The Opening: Imagine if instead of raising a whole chicken for slaughter, it was possible to pop a feather in a machine, and grow a chicken nugget.
- That's basically what a San Francisco-based company says it has figured out how to do. It claims the process - from feather to nugget - takes about two days.
- It also says it will make its first commercial sale of the product by the end of 2018.
- Company (JUST) wants to scale this up to make it cost effective.
Round Up
- An international human rights group has slammed Tanzania for its crackdown on homosexuals, which is expected to get underway this week.
- On Monday (29 October 2018,) the Regional Commissioner for Dar es Salaam, Paul Makonda, announced plans to form an inter-agency task force comprising members of the Tanzania Communications Regulatory Authority, the police and the media to identify and arrest gay people in the country.
- The government taskforce is expected to begin hunting down and arresting people who are, or are perceived to be lesbian, gay, bi-sexual, transgender and inter-sex this coming week.
How does this happen?
- The $13 billion Gerald R. Ford aircraft carrier, the U.S. Navy's costliest warship, was delivered last year without elevators needed to lift bombs from below deck magazines for loading on fighter jets.
- Previously undisclosed problems with the 11 elevators for the ship built by Huntington Ingalls Industries Inc. add to long-standing reliability and technical problems with two other core systems -- the electromagnetic system to launch planes and the arresting gear to catch them when they land.
Spanking = Corporal Punishment?
- Parents should not spank their children, the American Academy of Pediatrics said on Monday in its most strongly worded policy statement warning against the harmful effects of corporal punishment in the home.
- The group, which represents about 67,000 doctors, also recommended that pediatricians advise parents against the use of spanking, which it defined as "noninjurious, openhanded hitting with the intention of modifying child behavior," and said to avoid using nonphysical punishment that is humiliating, scary or threatening.
- What's next? Don't reduce allowance, no raising voice......
What would John C. Dvorak have written for PC Magazine?
---
See this week's stock picks HERE
---
Follow John C. Dvorak on Twitter
Follow Andrew Horowitz on Twitter
---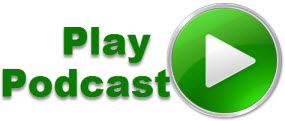 Podcast: Play in new window | Download (Duration: 1:01:07 — 42.3MB)
Subscribe: RSS