October is known for scary things. But this market selloff is really starting to unnerve investors.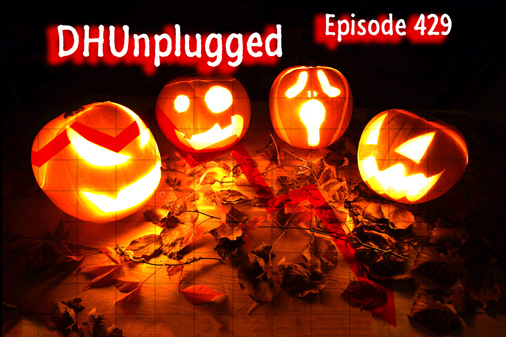 Plenty of spooky headlines are leading the way causing some panic and disorderly selling.
We find some interesting statistical anomalies that may be pointing to an oversold level worthy of buying. Plus a look at some of the recent news that is shaping sentiment.
---
Click HERE for Show Notes and Links
DHUnplugged is now streaming live - with listener chat. Click on link on the right sidebar.
---
Love the Show?
Then how about a Donation?
---
Follow John C. Dvorak on Twitter
Follow Andrew Horowitz on Twitter
Market Update

Rampant selling throughout most of the week. Amazon earnings did not instill much confidence and that provided some additional downside on Friday.
Wednesday last week, the DJIA dropped most of the day - but took a leg lower by 350 points in the last hour. Much of the last hour plunge was recovered on Thursday, only to be sold again on Friday.
Last week - SPY down 4%, NAS 100 (QQQ) down 3.5%, DJIA (DIA) down 3%
We are now calling this - HallowWeenieMarkets
Monday a recovery attempted looked like it was in the cards. DJIA popped 300 points and all seemed fine....until:
In the afternoon, new China tariffs were proposed if no significant progress is made at the G20 meeting
- DJIA was down 525 at one point, a reversal of 800 points.
- Today up 431 points...
- VIX moved to 26++ (now 23)
October - SPY down 7.9%, Small-caps down 11%, NAS 100 down 10%
Just a few quick observations...
The Russell 2000 Small Cap ETF (IWM) closed just above 2 Standard Deviations below its 200 day simple daily moving average on Friday. It closed under that level on Wednesday 10/24.
Not a regular occurrence.
Historically, in past 10 years this condition was seen during:
Jan - Feb 2016
October 2015
September 2015
August 2015
October 2014
August 2011 - October 2011 (Several times)
October - December 2008
The S&P 500 ETF (SPY) closed just above 3 Standard deviations below its 50 day simple moving average on Friday. It closed Wednesday 10/24 below - first time since June 2016.
Rare to close below (but that does not mean that markets can't trend lower or sideways).
Breaks higher are often violent after selling pressure subsides.
Past Observations of closes below 3 standard deviations of the 50:
June 2016 (1 day)
August 2015 (4 days)
June 2015 (1 Day)
May 2012 (2 days)
August 2011 (2 days)
October 2008 (4 days)
September 2008 (1 day)
January 2008 (2 days)
August 2007 (1 day)
May 2006 (2 days)
So is the rally from today enough to get some legs under the market..
- My prediction is that there is the potential for a year-end rally and then a big rollover in 2019
More TESLA
Tesla Chief Executive Officer Elon Musk took to Twitter on Monday, saying he deleted his Tesla titles last week to see what would happen, without giving further details.
- "Deleted my Tesla titles last week to see what would happen. I'm now the Nothing of Tesla. Seems fine so far," Musk said on Twitter.
- While Musk is referred to as chief executive officer in Tesla's investor relations web page, his biography page on the company website has no designation. The biography page had earlier referred to Musk as chairman, product architect and CEO.
Facebook Earnings (stock down after hours after initial pop)
- Company reports Q3 (Sep) earnings of $1.76 per share, $0.32 better than the S&P Capital IQ Consensus of $1.44;
- Revenues rose 32.9% year/year to $13.73 bln vs the $13.82 bln S&P Capital IQ Consensus. Expenses +53% to $7.95 bln.
- Daily active users (DAUs) -- DAUs were 1.49 billion on average for September 2018, an increase of 9% year-over-year.
- Monthly active users (MAUs) -- MAUs were 2.27 billion as of September 30, 2018, an increase of 10% year-over-year.
- Mobile advertising revenue -- Mobile advertising revenue represented approximately 92% of advertising revenue for the third quarter of 2018, up from approximately 88% of advertising revenue in the third quarter of 2017.
- We estimate that more than 2.6 billion people now use Facebook, WhatsApp, Instagram, or Messenger (our "Family" of services) each month, and more than 2 billion people use at least one of our Family of services every day on average.
- Facebook on call raises Q4 rev growth outlook, lowers expense guidance (Stock popped back on this news)
Interesting - following Bill Gross
- Appears that he pulled quite a bot of money from his new fund - Janus Henderson Global Unconstrained fund
- When accounting for the fund's 6.3 percent loss, that suggests Gross may have withdrawn or transferred about $150 million of shares.
- Once said to be the BOND KING - has he lost his mojo?
Germany
Angela Merkel not running again for office after 2021
- Has been Germany's Chancellor for 13 years
Brazilian stocks fell sharply on Monday after far-right lawmaker Jair Bolsonaro was elected president on a market-friendly agenda, as investors booked profits from a recent rally while waiting for new signs of progress on his agenda.
- No details were revealed
- Coincided with US Market reversal - so may still be some opportunity with Brazil market (BRZU, EWZ)
Can't stop for a day with this stuff
President Donald Trump, returning to one of his presidential campaign themes, said in an interview that he plans to use an executive order to end citizenship rights for babies born in the U.S. to parents who aren't citizens.
- Can executive order override a constitutional amendment?
---
420 Stocks stone dead ....

Stocks to watch: CGC, STZ, TLRY, CRON, MJ, NBEV
---
Love the Show?
Then how about a Donation?
---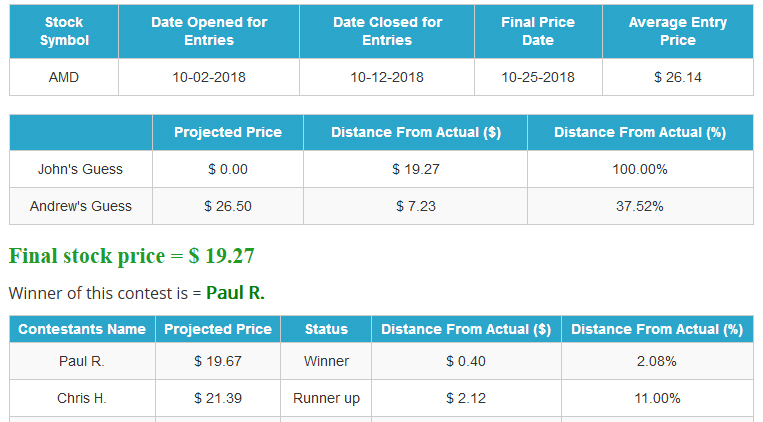 *** NEW INTERACTIVE CHARTS ***
Winners will be getting great stuff like the new DHUnplugged Shirts (Designed by Jimbo) -
PLUS a one-of-a-kind DHUnplugged CTP Winner's certificate..

CLICK HERE FOR MORE CHARTS ON TRADING VIEW
---
UPDATE - NEW ETF - Global X Millennials Thematic ETF Challenge!
The top holdings of Global X Millennials Thematic ETF (MILN) include stocks many investors would expect, such as Facebook, LinkedIn and Amazon, which take advantage of the tech tendencies of millennials. But some names might be more surprising like real estate investment trusts AvalonBay Communities and Equity Residential, and Home Depot, which could benefit from millennials moving out of the home of their parents.
We are creating the DH Old Codger Index Portfolio to compete against this new ETF to see how "old school" stocks do in comparison. Companies in our index will include: (updated names as of 8/29/16)
We have the performance summary running (daily and since inception of 5/6/16) - DHOCI vs. Millennials ETF Battle
---
Ole Codgers Vs. Millennial Portfolio
- 5.8% / 43% since inception
In other important news:
-Kanye West, who discussed prison sentencing and North Korea over lunch with U.S. President Donald Trump just earlier this month, tweeted today that his "eyes are now wide open" and that he's backing away from politics.
-Said he was used to spread messages he did not believe in
OOOPS
-Military officials say an Air Force C-17 prematurely dropped a Humvee by parachute into rural North Carolina, miles from the intended target, but no injuries were reported on the ground.
- Fort Bragg spokesman Tom McCollum told news outlets the parachute opened and the vehicle landed Wednesday in a wooded area between two homes between the Johnsonville and Spout Springs communities in Harnett County, about 7 miles (11km) north of Fort Bragg's drop zones.
Who Me?
A Tennessee doctor has retired her medical license after it was discovered that she borrowed a hefty loan from a longtime patient, then diagnosed the woman with dementia when she asked for her money back, according to state discipline records.
- Lee, 79, an internal medicine specialist in Columbia, retired her license last month in a peculiar case before the Tennessee Board of Medical Examiners, which is responsible for disciplining doctors throughout the state. Government attorneys said Lee borrowed $300,000 from a patient when her medical clinic fell on hard times, and when the patient later requested repayment, Lee diagnosed her with dementia in an apparent effort to escape the debt.
Passive/Active Debate
Passive Investing within Fixed Income Sector - Recent report on the research that we completed.
- Results showed that for several sectors within fixed income, active management was a better alternative
- Looks at several historical timeframes as well as risk/reward statisitics
- Full report is available at TDI Site - A Fly In The Ointment
What would John C. Dvorak have written for PC Magazine?
---
See this week's stock picks HERE
---
Follow John C. Dvorak on Twitter
Follow Andrew Horowitz on Twitter
---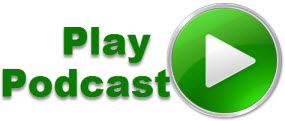 Podcast: Play in new window | Download (Duration: 1:01:39 — 42.6MB)
Subscribe: RSS