Sellers have emerged with a vengeance over the past couple of weeks. Earnings are spotty and there was clearly a bit too much exuberance going into this quarter.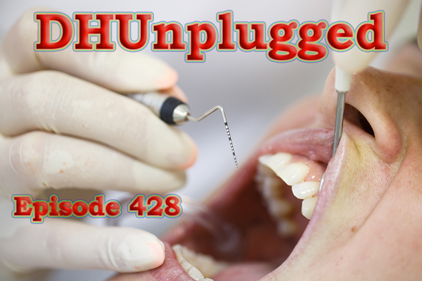 Yet, after a very poor opening, buyers started to nibble and that helped to rescue markets on Tuesday.
What lies ahead?
We cover the latest earnings, outlook and some key news of the week.
---
Click HERE for Show Notes and Links
DHUnplugged is now streaming live - with listener chat. Click on link on the right sidebar.
---
Love the Show?
Then how about a Donation?
---
Follow John C. Dvorak on Twitter
Follow Andrew Horowitz on Twitter
Market Update

Last week markets took a wild ride. Major averages snapped multi-week losing streaks. Generally, there was a bit of trouble under the surface again.
- One of the key takeaways was the shrinking NIM (Net Interest Margin) problem for some banks due to a flattening yield curve. Bank of the Ozarks saw their NIM shrink by a whopping 0.39 bps (Stock down 25%)
DJIA came back from a 500 point loss to "only" 125 down for the day. Key technicals have been broken, lets see if a recovery from these levels is possible.
Some earnings to note (that helped to drive DJIA today)
3M reported Q3 (Sep) earnings of $2.58 per share, $0.12 worse than the S&P Capital IQ Consensus of $2.70;
- Revenues fell 0.2% year/year to $8.15 bln vs the $8.41 bln S&P Capital IQ Consensus.
- For FY18, 3M sees EPS of $9.90-10.00, excluding non-recurring items, versus the $10.28 S&P Capital IQ Consensus and prior guidance of $10.20-10.45.
CAT beats - but wasn't enough
- Company reports Q3 (Sep) earnings of $2.86 per share, excluding non-recurring items, $0.01 better than the S&P Capital IQ Consensus of $2.85;
- Revenues rose 18.4% year/year to $13.51 bln vs the $13.28 bln S&P Capital IQ Consensus.
McDonalds - has a pretty impressive report with nice growth - stock up nicely to buck today's trend
Fed looks to still be on track to raise rates on current plan.
- Goldman now predicts that the FED will raise 5 more times through the end of 2019.|
- Does that mean 2 more times this year?
Thanks OBAMA!
- Tonight, President Trump directly accused Federal Reserve Chairman Jerome Powell of endangering the U.S. economy by raising interest rates, according to The Wall Street Journal.
- "I'm just saying this: I'm very unhappy with the Fed because Obama had zero interest rates," Trump told the Journal on Tuesday. "Every time we do something great, he raises the interest rates."
It appears that we are starting to reach an interim bottom. Painfully probing key moving averages for major averages.
- SPY - 200 DMA (6.5% off high)
- DIA - 100 DMA (6.5% off high)
- QQQ - 200 DMA (8% off high)
- IWM - Well below 200 DMA (however, there is some decent support at levels that were touched on Monday morning) (12% off high)
VIX still hovering near 23 (showing expectations for higher volatility over the next 30 days)
General observation: Seems that there is a general disagreement on price. Markets moving violently during the daily session (1-2% price swings during intra-day for major indices)
Best guess: Using the 2015/2016 analog, appears that some of this selling could resolve to a decent rally into end of the year. Then the potential for a big sell-off into the start of 2019.
- Rebalancing
- Seasonality
- Performance chasing
- Economic strength
- Earnings
THEN:
- Economic Slowdown reality
- Difficult Earnings comps
- Mid-term dependent
- Pull-Forward Effect
Light economic calendar this week - but a few important items..
- New Home Sales  (Wednesday) - been a bit weaker than expected
- Durable Goods Orders (Thursday) - what impact will tariffs have?
- Advanced GDP for Q3 (Friday) - expectations 3.3% - 3.5% (vs. 4.2% in 2Q)
OIL! Seems that crude is selling off after Saudi issues arise. (Often when there is turmoil there is a spike - but Saudi Arabia seems to be pulling all the stops to make nice with the world)
Interesting analysis for Danielle Dimartino Booth (frequent TDI Podcast guest)
In the chart below, the amount of buybacks and pension contributions between 2009 and 2017 for the five companies is compared alongside their respective pension funding ratio, which represents how much the company can deliver on its future pension obligations as a percentage of the plan's total assets. (BA, GE, LMT, AA, T)
- Shows that trickle down economics not working with either monetary of fiscal stimulus - unless you own the stock.
Buybacks vs. Unfunded Pensions
Earnings season underway and the largest number of companies will be providing updates over the next two weeks.
- Things are getting a bit hot....
Cleveland-Cliffs (CLF) CEO  Responding to a question by B. Riley analyst Lucas Pipes during the company's quarterly earnings conference call, Goncalves blasted other analysts for what he called their inability to "read numbers."
- "You don't understand our business, you don't understand even your own business," he said, referring to no one in particular. "You are a disaster. You are an embarrassment to your parents."
- Something to do with a disagreement on share count used in analysis
- Later CEO was on CNBC and did NOT retract or apologize.
Home Sales declining
- Existing home sales slumped 3.4% in September as the annualized sales rate decelerated to a degree unseen since November 2015. In reporting this, the National Association of Realtors cited the usual factors: climbing mortgage rates, tight inventory, and ascending prices (the median sale price in September was $258,100, up 4.2% in 12 months).
- The NAR's chief economist, Lawrence Yun, now projects a 1.6% reduction in resales for 2018; economists at Fannie Mae are forecasting a 2.0% retreat. In other real estate news, the Census Bureau said that housing starts fell 5.3% last month, while building permits declined 0.6%.
Amazon becomes second company to call for Bloomberg to retract story that company was victim of a China hardware cyber attack, according to CNBC (SIMC)
BIG pick from JCD last week - GRVY - POPS!
Some additional earnings to watch coming over the next couple of days:
AMD, Las Vegas Sands, Meritage Homes, Visa, Brunswick, Sherwin Williams, Amazon, Microsoft
---
420 Stocks dropped the flame - burning down ....

Stocks to watch: CGC, STZ, TLRY, CRON, MJ, NBEV
---
Love the Show?
Then how about a Donation?
---

*** NEW INTERACTIVE CHARTS ***
Winners will be getting great stuff like the new DHUnplugged Shirts (Designed by Jimbo) -
PLUS a one-of-a-kind DHUnplugged CTP Winner's certificate..

CLICK HERE FOR MORE CHARTS ON TRADING VIEW
---
UPDATE - NEW ETF - Global X Millennials Thematic ETF Challenge!
The top holdings of Global X Millennials Thematic ETF (MILN) include stocks many investors would expect, such as Facebook, LinkedIn and Amazon, which take advantage of the tech tendencies of millennials. But some names might be more surprising like real estate investment trusts AvalonBay Communities and Equity Residential, and Home Depot, which could benefit from millennials moving out of the home of their parents.
We are creating the DH Old Codger Index Portfolio to compete against this new ETF to see how "old school" stocks do in comparison. Companies in our index will include: (updated names as of 8/29/16)
We have the performance summary running (daily and since inception of 5/6/16) - DHOCI vs. Millennials ETF Battle
---
Tesla
Earnings due tomorrow.
- Citron Research put out a long-call today and stock is up 9% (on a tough tape)
This is only going to get worse
Facebook Inc's popular messaging service WhatsApp has become a political battleground in Brazil's most polarized election in decades, raising concerns that it is distorting debate beyond the public eye.
- Facebook has touted efforts to crack down on misinformation on its main platform ahead of the Oct. 28 presidential run-off between right-winger Jair Bolsonaro and leftist Fernando Haddad. But WhatsApp has been flooded with falsehoods and conspiracy theories.
The Indianapolis Zoo says a lion has died in a fight with another lion.
- The zoo said Friday that an adult female, Zuri, attacked 10-year-old male Nyack in their outdoor yard Monday before the zoo opened for the day.
- The zoo says the two had been housed together for eight years and produced three cubs in 2015. Nyack was on loan from the San Diego Zoo.
(Probably just an accident when they were involved in a fist fight LOL)
What would John C. Dvorak have written for PC Magazine?
---
See this week's stock picks HERE
---
Follow John C. Dvorak on Twitter
Follow Andrew Horowitz on Twitter
---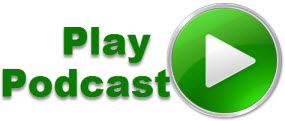 Podcast: Play in new window | Download (Duration: 1:00:49 — 42.0MB)
Subscribe: RSS