Rates are rising and equity markets are not too keen on that. The good news is getting too good and that is setting up expectations for more rate hikes to come.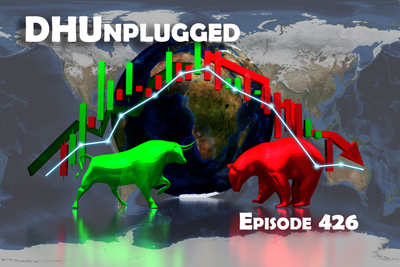 China adds stimulus in the form of lower reserve requirements, but after a elongated holiday they close down toward the lows.
Earnings season is around the corner and all eyes are on the latest reports and guidance.
---
Click HERE for Show Notes and Links
DHUnplugged is now streaming live - with listener chat. Click on link on the right sidebar.
---
Love the Show?
Then how about a Donation?
---
Follow John C. Dvorak on Twitter
Follow Andrew Horowitz on Twitter
Asked on the Twitter what they like most about DHU show - got some good responses...
** Thinking about making the T-Shirt donation only good for 2018 - keep the rarity component...
- Long ago .... Did JCD ever get that bottle of Whisky from listener? (Breckenridge from Colorado)
Market Update

UGH - Markets did not like all of the good news from last week. Yields were on the rise and equities swooned.
- Most major markets down for the week with the NASDAQ leading to the downside (3.5%)
NASDAQ hit 100 Day moving average and bounced (first time at that level since May 2018
- DJIA still well above 50 and 100 day
- S&P 500 tapped 50 Day MA and held
- Small-caps dipped to 200 Day and bounced
General statement - Can't seem to knock this market down for too long - every dip is a signal to BUY! Every rip seems to be sold... BULL vs. BEAR cage-fight.
Interesting stat - the S&P 500 is off about 1.9% from its recent high. WHILE the average stock is down 13% from the high...
Employment report cam up shy on new additions to payrolls, but rate at 3.7%
- Lowest rate since 1969!
- Last couple of reports were revised upward by ~ 80k employee additions
Earnings season is about to get underway this week. Are markets once again reacting as blackout periods for buybacks are removing an important buyer?
BONDS!
The value of the Bloomberg Barclays Multiverse Index, which captures investment-grade and high-yield securities around the world, slumped by $916 billion last week, the most since the aftermath of Donald Trump's election victory in November 2016.
MEGA MILLIONS
- Jackpot approaching 500 million - (no one has won since July)
Facebook hardware
- Company unveiled a pair of smart speakers, complete with cameras and microphones, for your home.
- The devices, Portal and Portal+, directly challenge Amazon, Google and Apple in the fast-growing smart-speaker market with a unique approach that will emphasize video calling.
- It's Facebook's first hardware product outside the Oculus line of virtual-reality devices.
- To start a video call, users can say "Hey Portal, call ..." followed by the name of a connection on Facebook's Messenger service.
- These calls include entertaining augmented-reality features that can outfit users with cat hats or turn their living rooms into animated night clubs.
TESLA
- Hedge fund manager David Einhorn lambasted Tesla Inc and its "despondent" Chief Executive Elon Musk on Friday, comparing the electric car company to Lehman Brothers Holdings Inc, where he had flagged accounting problems several months before its 2008 collapse.
- Meanwhile - Greenlight is down 25% YTD through September.
- Elon mush is still taunting the SEC calling it "ShortSeller Enrichment Committee"
Job Cuts
- Ford Motor Co. has told its 70,000 salaried employees that they will face unspecified job cuts as part of the automaker's $11 billion restructuring, a bid to reverse its fading fortunes and cope with competitive pressures more nimbly.
- Morgan Stanley has speculated that Ford may pare more than 20,000 jobs from its global workforce of 202,000
- If the auto industry has not been able to capitalize on the economic growth over the past years- how can it ever?
Chip Spy
- Data center equipment run by Amazon Web Services and Apple may have been subject to surveillance from the Chinese government via a tiny microchip inserted during the equipment manufacturing process, according to a Bloomberg BusinessWeek report on Thursday. The claims in the report have been strongly disputed by the technology giants.
- The chips, which Bloomberg said have been the subject of a top secret U.S. government investigation starting in 2015, were used for gathering intellectual property and trade secrets from American companies and may have been introduced by a Chinese server company called Super Micro (SMCI) that assembled machines used in the centers.
- Companies are denying this report(of course)
** Update SMCI getting hit again after additional news comes to light about possible spy chips....
- The attack by Chinese spies reached almost 30 U.S. companies, including Amazon and Apple, by compromising America's technology supply chain, according to extensive interviews with government and corporate sources.
Goldman Is Looking to Reduce Marcus Lending Goal on Credit Caution
- The firm is growing more cautious on the consumer debt market that's a key area of growth.
- Could this be a crack in the credit markets starting to appear?
GE - after all of the recent bad news and management upheaval is starting to finally pick up. Shares were one of the best performing last week on a down week
- Is this finally the end of the pain?
- Kitchen sink bad news out and now clearing way for company to get back on track?
Apple
Leaked memo from Apple regarding "kill switch" that would not allow outside repairs??????
- According to the memo, the restrictions will apply to repairs that involve replacing a MacBook Pro's display assembly, logic board, the keyboard and touchpad and the Touch ID board. On iMac Pros, it will kick in if the Logic Board or flash storage are replaced.
- Despite the wording of the internal memo, the iFixit team were successfully able to replace the display and logic board of a MacBook Pro without any issues.
After the beating Khabib Nurmagomedov put on McGreggor (and the after fight antics) - Alliance MMA (AMMA) also taking a beating (down 18% on Monday)

Social Media all going to be MySpace'd
- Alphabet: Google said to have exposed the private data of hundreds of thousands of Google+ users, then decided against alerting about the issue, according to the WSJ
- Google shutting down Google+ for consumers (was this news just a way for them to exit the space gracefully?)

Update on JCD Stock pick - Zynga (ZNGA) halted after spike on news that the company is fielding takeover interest (thesis was Disney potential opportunity)
Softbank is in talks to take a majority stake in WeWork
- This will be met will issues (Japanese firm acquiring massive real estate in USA)
- Reminds me of Japan Inc buying up USA property in 1990's
---
420 Stocks dropped the flame - crashing....

Stocks to watch: CGC, STZ, TLRY, CRON, MJ, NBEV
Nevada far exceeded its marijuana tax revenue during its first year of adult-use sales.
- The tax collections totaled $69.8 million for the first fiscal year, about 140 percent of what the state expected, according to a news release from the Nevada Department of Taxation.
---
Love the Show?
Then how about a Donation?
---

*** NEW INTERACTIVE CHARTS ***
Winners will be getting great stuff like the new DHUnplugged Shirts (Designed by Jimbo) -
PLUS a one-of-a-kind DHUnplugged CTP Winner's certificate..

CLICK HERE FOR MORE CHARTS ON TRADING VIEW
---
UPDATE - NEW ETF - Global X Millennials Thematic ETF Challenge!
The top holdings of Global X Millennials Thematic ETF (MILN) include stocks many investors would expect, such as Facebook, LinkedIn and Amazon, which take advantage of the tech tendencies of millennials. But some names might be more surprising like real estate investment trusts AvalonBay Communities and Equity Residential, and Home Depot, which could benefit from millennials moving out of the home of their parents.
We are creating the DH Old Codger Index Portfolio to compete against this new ETF to see how "old school" stocks do in comparison. Companies in our index will include: (updated names as of 8/29/16)
We have the performance summary running (daily and since inception of 5/6/16) - DHOCI vs. Millennials ETF Battle
---
Golden Shower
- A "Wheel of Fortune" contestant lost out on some big money after guessing the wrong letter and accidentally turning the puzzle into an NSFW answer.
- The awkward moment happened on Thursday night's episode of the classic game show, when contestant Melanie only had one more letter to guess to solve the puzzle and win big. But the contestant fell short when she chose to guess "G" instead of "C"  for the word "COLD."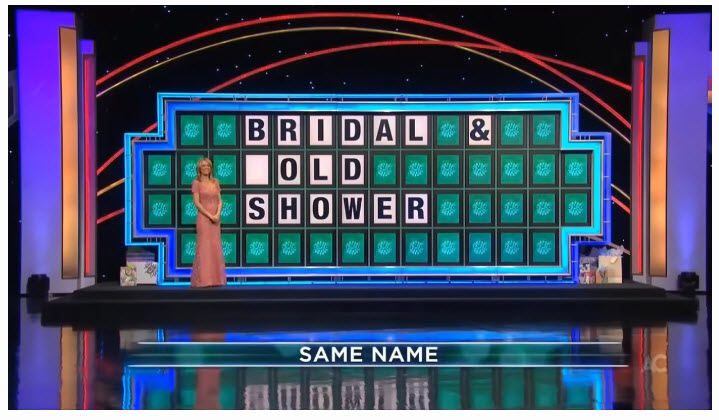 NO!
- Sweden is looking into introducing safety standards for sex toys after a study revealed a growing number of Swedes were forced to seek medical help after the items got lodged in their rectums.
- In one Stockholm hospital alone, 73 people over a seven-year period sought emergency medical care for foreign objects stuck in the rectum.
- The most commonly lodged objects were dildos and butt plugs, which the study by a southern Stockholm hospital found were present in just over 40 percent of cases.
- In the remainder, a variety of other objects, including candles, bottles and vegetables were found, though the report noted that the incidents leading to the accidents were almost always linked to "sexual pleasure".
Wrong Labels
- British sandwich and salad chain Pret a Manger says a second customer has died after eating food from its cafe that contained an allergen not revealed on the label.
- The company, whose restaurants are also prominent in major U.S. cities, on Sunday said an investigation was under way after a customer died in December 2017 after eating a "super-veg rainbow flatbread" that contained a yogurt that was supposed to be dairy-free but that contained dairy protein.
- Pret a Manger blamed a supplier of its dairy-free yogurt, Coyo, citing its own product testing and that by two independent authorities. The Food Standards Agency (FSA) was informed and all Coyo products were recalled nationwide.
Interpol
- French police are investigating the disappearance of Interpol chief, Meng Hongwei, who was reported missing after traveling from France to his native China, while his wife has been placed under police protection after receiving threats.
- Meng's wife contacted police in Lyon, the French city where the international police agency is based, after not hearing from him since Sept. 25, and after receiving threats by phone and on social media, France's interior ministry said.
HOT
- Temperatures are likely to rise by 1.5 degrees Celsius between 2030 and 2052 if global warming continues at its current pace and if the world fails to take rapid and unprecedented measures to stem the increase, a U.N. report said on Monday.
Trophies!
- Whether a child finishes first or last will no longer be indicated in primary and secondary school report books from next year in Singapore, – a move which Education Minister Ong Ye Kung hopes will show students that "learning is not a competition".
- The Ministry of Education (MOE) said on Friday (Sept 28) that the change is to allow each student to focus on his or her learning progress and discourage them from being overly concerned about comparisons.
- From next year all examinations for Primary 1 and 2 pupils will also be removed, and whatever forms of assessment they have will not count towards an overall grade.
What would John C. Dvorak have written for PC Magazine?
---
See this week's stock picks HERE
---
Follow John C. Dvorak on Twitter
Follow Andrew Horowitz on Twitter
---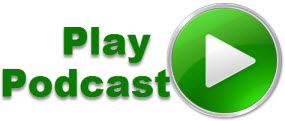 Podcast: Play in new window | Download (Duration: 1:03:54 — 44.2MB)
Subscribe: RSS