Trade dispute with Canada appears to be resolved and markets respond positively. Oil prices continue to surge and Fed continues to ratchet rates higher.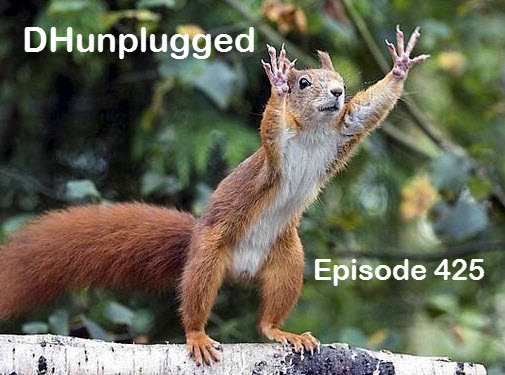 News on the employment picture are coming that will give us one more piece of evidence about the direction for the economy.
Plus, a new Closest to the Pin is announced along with some interesting dissection of the latest business and investment news.
---
Click HERE for Show Notes and Links
DHUnplugged is now streaming live - with listener chat. Click on link on the right sidebar.
---
Love the Show?
Then how about a Donation?
---
Follow John C. Dvorak on Twitter
Follow Andrew Horowitz on Twitter
Quick note:  - A new CTP will be announced today
- Donations segment - if you are listening and have not helped the cause - today is the day.
- If you like what we day on any show, please do not applaud, clap or make any noise - use your Jazzy Hands (we will explain)
Market Update

Markets got a boost on Monday after a down end of the week. Seems that a last minute "framework" was agreed to with Canada about a new trilateral deal with U.S. and Mexico.
- The DJIA started October with almost 200 point gain.
- Small-caps are getting slammed.
-- Possible explanation that now that some trade deals are being worked out that "domestic based" stocks are no longer as favorable
This week the monthly employment report is due on Friday.
- Expectations are for 180k added to payrolls and rate of 3.8%
So, there are many reasons that are being used as to explain why there has been such a problem with markets outside of the U.S.
- Brexit (or No Brexit)
- Italian budget impass an financial problems
- Tariffs
- China economic growth slowdown
- Japan changing central bank policy
- Fed tightening
- USD rising
- - What is interesting is that none of this seems to bother U.S. markets... Which means that there is probably a significant amount of rotation that is coming into play on a global scale to the U.S. (that may or may not be sustainable)
- - - QUESTION: If the Small-cap stocks were being bought because of worries that multinationals were at risk due to trade issues, AND if U.S. has been bought as a refuge, then will a clearing of trade tensions suck money out of U.S. equities????
China's markets are closed for the week - But Hong Kong open and saw a 2.5% slide for the first day of October.
- General Electric Co. said Monday it has replaced its chief executive, after just over a year in the role, and investors were so ecstatic they shrugged off a profit warning and a plan to take an impairment charge of close to $23 billion.
- GE said it named board member H. Lawrence Culp Jr. as its chairman and chief executive, effective immediately, succeeding John Flannery.  (Wasn't H. Lawrence Culp Surgeon General in the 80's?)
- General Electric Co.'s long-term credit rating was downgraded at S&P Global Ratings by two notches to BBB+ from A

Home sales in NY tumbling
- In the three months through September, purchases dropped 11 percent from a year earlier to 2,987 -- the fourth straight quarter with a decline, according to a report Tuesday by appraiser Miller Samuel Inc. and brokerage Douglas Elliman Real Estate.
- Listings piled on to the market at an even greater rate, climbing 13 percent to 6,925 homes, the most for a third quarter since 2011.
Coinbase said to be raising roughly $500 mln at an $8 bln valuation, according to Recode.
Penny Stocks Outlawed
- Starting Sunday, stocks priced under $5 per share from companies with a market capitalization under $300 million will be subject to a regulatory review.
-Bank of America appears to be the first major wirehouse to restrict the purchase of penny stocks. Rivals Morgan Stanley and UBS still allow the trades in some instances.
TESLA!
- Elon Musk agreed to settle with the SEC over the "funding secured" Tweet
- $20million paid by Tesla and personally by Musk
- Musk ousted as Chairman of Board (3 years?)
- 2 outside directors need to be added to the board
- Investors saw this as a victory
- News today of production (seems that company complaining that Tariffs held them back from meeting Model 3 goals)
-Amazon is expected to announce a free, ad-supported video service on Fire TV which will feature libraries of past TV shows and movies.
- The offering, which is similar to The Roku Channel and Hulu, will let advertisers use Amazon's first-party data and third-party consumer information to target advertising. (ads will be everywhere)
More on Amazon
Amazon and CEO Jeff Bezos have been facing criticism for its pay disparity.
- The new minimum wage will benefit more than 250,000 Amazon employees — including part-time and temporary employees — and 100,000 seasonal employees.
- Amazon says the effect of the higher pay will be reflected in its forward-looking quarterly guidance.
Woman are smarter!
- Betsy Atkins, chief executive of Baja Corp., and Betsy Berkhemer-Credaire, who's on the board of the National Association of Women Business Owners in California, debate a controversial new California law that requires companies to have women on their boards.
- Clip
- Clip cuts before Betsy Berkhemer-Credaire suggests that we need woman on to replace old-white guys that are not as smart as woman. Also that woman know how to create profitability better than men as well.
Kavanaugh conformation hearings?
Magic Mushrooms
- In an evaluation of the safety and abuse research on the drug in hallucinogenic mushrooms, Johns Hopkins researchers suggest that if it clears phase III clinical trials, psilocybin should be re-categorized from a schedule I drug—one with no known medical potential—to a schedule IV drug such as prescription sleep aids, but with tighter control.
---
420 Stocks dropped the flame - crashing....

Stocks to watch: CGC, STZ, TLRY, CRON, MJ, NBEV
Nevada far exceeded its marijuana tax revenue during its first year of adult-use sales.
- The tax collections totaled $69.8 million for the first fiscal year, about 140 percent of what the state expected, according to a news release from the Nevada Department of Taxation.
---
Love the Show?
Then how about a Donation?
---

*** NEW INTERACTIVE CHARTS ***
Winners will be getting great stuff like the new DHUnplugged Shirts (Designed by Jimbo) -
PLUS a one-of-a-kind DHUnplugged CTP Winner's certificate..

CLICK HERE FOR MORE CHARTS ON TRADING VIEW
---
UPDATE - NEW ETF - Global X Millennials Thematic ETF Challenge!
The top holdings of Global X Millennials Thematic ETF (MILN) include stocks many investors would expect, such as Facebook, LinkedIn and Amazon, which take advantage of the tech tendencies of millennials. But some names might be more surprising like real estate investment trusts AvalonBay Communities and Equity Residential, and Home Depot, which could benefit from millennials moving out of the home of their parents.
We are creating the DH Old Codger Index Portfolio to compete against this new ETF to see how "old school" stocks do in comparison. Companies in our index will include: (updated names as of 8/29/16)
We have the performance summary running (daily and since inception of 5/6/16) - DHOCI vs. Millennials ETF Battle
---
Jazz Hands
- Clapping and whooping have been banned at Manchester University 's Students' Union in move to make student events more accessible.
- The traditional form of clapping has been ditched in favour of the British Sign Language (BSL) equivalent, known to many as 'jazz hands'.
- The union say the loud noise created by clapping, including whooping and traditional applause, can pose an issue for students with disabilities such as anxiety or sensory issues.
- From now on people will be urged to use quiet BSL clapping, or jazz hands, at student events including debates, panels and talks.
- It means students will wave their hands in the air, rather than clapping or cheering.
-The union said democratic processes, such as student senate, should be accessible to all students, including those with disabilities.
Golf Accident
- A spectator hit by a golf ball at the Ryder Cup says she has lost sight in one of her eyes and is planning to sue the organisers.
- Corine Remande, 49, was hit in the eye by a tee shot from American Brooks Koepka on Friday.
- Blood was described as gushing from her right eye and she has now said scans revealed her eyeball exploded and her socket was fractured, causing her to lose sight in that eye.
- She said on Monday that she plans to sue the tournament organisers as there was no warning from officials before the ball hurtled into spectators on the sixth hole.
What is John C. Dvorak NOT writing for PC Magazine?
---
See this week's stock picks HERE
---
Follow John C. Dvorak on Twitter
Follow Andrew Horowitz on Twitter
---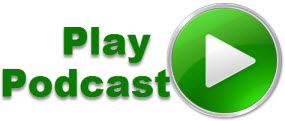 Podcast: Play in new window | Download (Duration: 1:01:11 — 42.3MB)
Subscribe: RSS