What to call it? If it looks like a trade-war, swims like a trade-war, and quacks like a trade-war, then it probably is a trade-war. But call it what you will….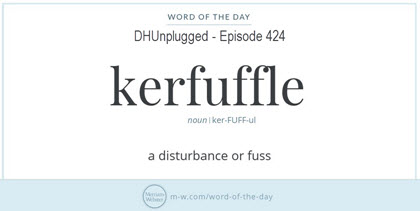 Plenty of M&A news this week and an update on the never-ending buybacks that are helping to support markets.
The latest on the Hindenburg Omen calls and more….
---
Click HERE for Show Notes and Links
DHUnplugged is now streaming live - with listener chat. Click on link on the right sidebar.
---
Love the Show?
Then how about a Donation?
---
Follow John C. Dvorak on Twitter
Follow Andrew Horowitz on Twitter
After a week off for the Jewish holidays - we are back! Plenty of crazy items to discuss....
Juniors 23rd Birthday today - Happy birthday Brett!
Market Update

DJIA finally catches up and hits all-time high that was reached back in January. Big week for the DJIA, weak for the NASDAQ.
Pot stocks getting crushed after a really wild week. Tilray (TLRY) spike up to $300 (after coming public a month ago near $20/share - after the parabolic move, the stock came back down to earth.
- CEO was on CNBC and other shows touting the potential for the biz and that was enough to create 100's of billions of dollars in potential sales and more $100 billion companies. (numbers don't make sense - but created a buying frenzy)
Crude oil in rally mode - OPEC and Saudis are not going to change production and that news took Brent over $80 and WTI over $72
Interesting stat from FactSet:
- Heading into the end of the third quarter, 98 S&P 500 companies have issued EPS guidance for the quarter.
- Of these 98 companies, 74 have issued negative EPS guidance and 24 companies have issued positive EPS guidance.
- The percentage of companies issuing negative EPS guidance is 76% (74 out of 98), which is above the 5-year average of 71%.
- If 76% is the final percentage for the quarter, it will mark the highest percentage of S&P 500 companies issuing negative EPS guidance for a quarter since Q1 2016
It seems that it is not a trade war- according to Jamie Dimon it is a trade skirmish.
- Trade Spat
- Trade Disagreement
- Trade Game
- Trade Negotiation
- Trade Kerfuffle
- If it looks like a trade-war, swims like a trade-war, and quacks like a trade-war, then it probably is a trade-war. 
- Getting paid to smoke pot is no longer a toker's daydream.
- A cannabis firm is looking to hire five pot aficionados from across the country to sample the company's wares and get paid to do it.
- Toronto-based company AHLOT is offering up to $1,000 a month to five "cannabis connoisseurs" to sample various strains of marijuana.
- Surely there was a flood of applications for these jobs
China (aka: JIYNA) decided to pull out of the "low-level" negotiations - just before the U.S. tariffs ($200b of goods) and China retaliatory tariffs ($60b of goods) were implemented.
- There are some interesting discussions swirling around as to China's reasoning as to why they will not give into to these demands...
- - A look back to the Opium wars where China lost its standing as the most powerful force in Asia, and its economic wealth. It was opened to Western influence, and all but carved up by foreign powers. THIS MAY BE ON CHINA'S MIND (thoughts?)
- - Also, China's President Xi Jinping recently changed the constitution and is in office for life - therefore he has no worries that he may lose credibility or political capital if China holds their ground.
Aging population - interesting stat
- 70-year-olds and above account for 20% of Japan's population for 1st time
Nothing is safe in electronic space
- Twitter said that a "bug" sent user's private direct messages to third-party developers "who were not authorized to receive them."
- The social media giant began warning users Friday of the exposure with a message in the app.
- "The issue has persisted since May 2017, but we resolved it immediately upon discovering it," the message said, which was posted on Twitter by a Mashable reporter. "Our investigation into this issue is ongoing, but presently we have no reason to believe that any data sent to unauthorized developers was misused."
- Twitter said discovered the exposure on September 10, but took almost two weeks to inform users.
Crypto Update
- Hackers are illegally generating Monero, Bitcoin and other cryptocurrencies by exploiting a software flaw that was leaked from the U.S. government, according to new research, raising questions about the security of one of the fastest-growing corners of financial markets.
- Detected cases of illicit cryptocurrency mining -- the digital equivalent of minting money -- have surged 459 percent in 2018 compared to last year, Cyber Threat Alliance said in a report released Wednesday.
Crypto Evangelists?
- Been following some of these to see what they are saying
- This has become a religion with all of the infighting of " My God is better than your God"
- What is this all about?
- Why do they desire to appear like apostles and philosophers - crazy stuff they talk about (decentralization of the person and coin maximists)
Apple announced some new phones that are bigger in size and price
- Updated camera, battery, storage and other features
- Plus the XR which is a cheaper version (didn't they try this before?)
Municipality costs skyrocketing
-Some of the largest U.S. cities spent more on pension payments and other fixed costs in fiscal 2017 than the year before, and those expenses are likely to continue to weigh on budgets, according to an annual report released by S&P Global Ratings.
- On average, for the largest 15 cities in the country, public employee pensions, debt and other retirement benefits made up 26 percent of expenditures compared with 25 percent in fiscal 2016, S&P said in its report.
- In order - from high to low - of fixed costs as a percentage of expenditures, the cities surveyed were Chicago, Dallas, Jacksonville, San Jose, Houston, Austin, Phoenix, New York, Columbus, San Francisco, San Antonio, Los Angeles, Indianapolis, San Diego and Philadelphia.
Mergers and Deals
- SiriusXM is buying Pandora (10% Premium)
- Comcast wins bidding war to by Sky
- Michael Kors is buying Versache
- Randgold Resources Ltd merging with Canada's Barrick Gold Corp.
- Invesco is buying Oppenheimer funds from MassMutual
- Medtronic to aquire mazor Robotics
- Adobe buying Software firm Marketo from P/E firm Vista Partners
- CEO of Salesforce buys Time Magazine
You know it is bad when.... Both the acquiring company and the acquired companies are both down on the news (Siri and Pandora)
Sears CEO Edward Lampert wants creditors to restructure about $1.1 billion of debt due in 2019 and 2020 (hoping to avoid bankruptcy)
Buybacks still rolling along...
- S&P Dow Jones Indices announced preliminary results indicating that S&P 500 stock buybacks, or share repurchases, totaled $190.6 billion for Q2 2018, displacing the prior quarterly record of $189.1 billion, set during Q1 2018.
- This is a 58.7% increase from the $120.1 billion reported for Q2 2017. For the first half of 2018, buybacks are up 49.9% to $379.7 billion from the prior year's $253.3 billion.
---
420 Stocks dropped the flame - crashing....

Stocks to watch: CGC, STZ, TLRY, CRON, MJ, NBEV
Nevada far exceeded its marijuana tax revenue during its first year of adult-use sales.
- The tax collections totaled $69.8 million for the first fiscal year, about 140 percent of what the state expected, according to a news release from the Nevada Department of Taxation.
---
Love the Show?
Then how about a Donation?
---

*** NEW INTERACTIVE CHARTS ***
NEW CTP COMING SOON....
Winners will be getting great stuff like the new DHUnplugged Shirts (Designed by Jimbo) - PLUS a one-of-a-kind DHUnplugged CTP Winner's certificate..

CLICK HERE FOR MORE CHARTS ON TRADING VIEW
---
UPDATE - NEW ETF - Global X Millennials Thematic ETF Challenge!
The top holdings of Global X Millennials Thematic ETF (MILN) include stocks many investors would expect, such as Facebook, LinkedIn and Amazon, which take advantage of the tech tendencies of millennials. But some names might be more surprising like real estate investment trusts AvalonBay Communities and Equity Residential, and Home Depot, which could benefit from millennials moving out of the home of their parents.
We are creating the DH Old Codger Index Portfolio to compete against this new ETF to see how "old school" stocks do in comparison. Companies in our index will include: (updated names as of 8/29/16)
We have the performance summary running (daily and since inception of 5/6/16) - DHOCI vs. Millennials ETF Battle
---
From 9/13: Hindenburg Omen
- Warnings from Wall Street are coming thick and fast as U.S. stocks sit near all-time highs. The latest, from Sundial Capital Research Inc., points to a (controversial) group of potentially bearish technical signals known as the Hindenburg Omen.
- Deteriorating breadth in share gains and a jump in the number of individual stocks falling to 52-week lows has triggered a warning flag every day for over a week, Jason Goepfert, the firm's president, told clients. On both the New York Stock Exchange and the Nasdaq there have been eight of these technical patterns over the past six sessions, he said, the biggest cluster since 2014 and the third-longest stretch in 50 years.
New ETF - But the Dip?
- The Vesper U.S. Large Cap Short-Term Reversal Strategy ETF is a great tool for all investors to capture a unique high-turnover, high potential alpha trading strategy. Based on the UTRNX index, which is calculated by S&P Dow Jones Indexes, UTRN provides investors with the opportunity to capitalize on the tendency for stocks which have experienced sharp, short-term declines to quickly bounce back or rebound.
- The same ETF issuing group has some others that are odd as well:
- James Biblically Responsible Investment ETF (JBRI)
- ProSource Sponsors ETF (FANZ)
LEFTOVERS - Not discussed

California Gov. Jerry Brown on Monday signed a controversial and aggressive new law for the nation's biggest state to mandate carbon-free electricity by 2045.
- The governor went further by also issuing an executive order for the entire state, and not just its electric industry, to become carbon neutral by 2045 and net greenhouse gas negative thereafter.
Big OOPS!
An off-duty Dallas police officer shot and killed a man after she walked into the wrong apartment in her building just south of Downtown Dallas.
Unionize!
A group of Whole Foods employees stepped up efforts to unionize the grocery chain in an email blasted to thousands of workers Thursday, citing a laundry list of grievances stemming from Amazon's purchase of the company last year.
GOOP OFF
- Actress Gwyneth Paltrow's lifestyle company, Goop, agreed to a $145,000 settlement after being accused of making unfounded claims about products designed to aid women's sexual and emotional health.
- A lawsuit filed by prosecutors from 10 California counties said the company did not have scientific backing for health claims it made for three products sold online: two vaginal eggs and a mix of essential oils.
What is John C. Dvorak NOT writing for PC Magazine?
---
See this week's stock picks HERE
---
Follow John C. Dvorak on Twitter
Follow Andrew Horowitz on Twitter
---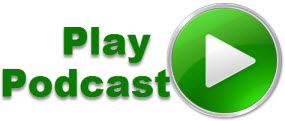 Podcast: Play in new window | Download (Duration: 1:02:58 — 43.5MB)
Subscribe: RSS