Hurricane Florence is on her way to the east coast of the U.S.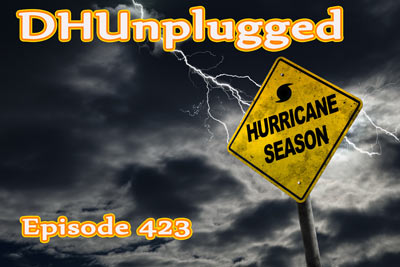 A storm is also starting to build within the fixed income arena that will be explored.
Plus – a look at the latest economic reports and stocks to watch.
---
Click HERE for Show Notes and Links
DHUnplugged is now streaming live - with listener chat. Click on link on the right sidebar.
---
Love the Show?
Then how about a Donation?
---
Follow John C. Dvorak on Twitter
Follow Andrew Horowitz on Twitter
Happy New Year ! Rosh Hashana marks the start of the Jewish year...
(No Show next week as it is Erev Yom Kippur)
Market Update

A tough week for major indices - all were in the red. Nasdaq took the hardest hit as the FANG stocks rolled over.
- Facebook's Sheryl Sandberg and Twitter's Jack Dorsey testified to congress about privacy, fake accounts and election issues
- Both said that they know about this and trying to work on solutions - BUT could not do on their own
- Does this mean that they will be inviting/opening the door to regulation??????
- U.S.-based money market funds attracted $11.84 billion in the week ended Wednesday, following outflows of $6.39 billion in the previous week, Lipper data showed on Thursday, indicating investors' appetite for risk-taking waned as talks between the United States and Canada to renegotiate the North American Free Trade Agreement continued.
- U.S.-based equity funds posted $7.2 billion of outflows in the week ended Wednesday, following two weeks of inflows, Lipper said. U.S.-based taxable bond funds posted over $1.1 billion of outflows in the week ended Wednesday, following four weeks of inflows, according to Lipper.
In another report - concern mounting over fixed income outflows:
- Investment-grade corporate bonds suffered their worst outflows since December 2016 in the week leading up to last Wednesday, with dedicated funds shedding $3.1 billion, data from Bank of America Merrill Lynch showed.
- High-yield and emerging-market bond funds also saw outflows of $800 million and $600 million respectively, but investment grade bore the brunt of selling, according to the BAML data which is based on analysis of numbers from the EPFR Global flow tracker.
On the economic front:
Employment report was solid - although concern that wage growth is ripping and a sign that inflation will follow
- 200k+ added to payrolls and 3.9% unemployment rate
- In the Shadows .... (ShadowStats)
- ISM Non-Manufacturing (Services) also maintains growth reading
Seems that Apple is concerned that some of their products will be hit with tariffs if the next wave is implemented
- President Trump tweeted on Saturday that Apple Inc should make products inside the United States if it wants to avoid tariffs on Chinese imports.
- Trump tweeted that "Apple prices may increase because of the massive Tariffs we may be imposing on China - but there is an easy solution where there would be ZERO tax, and indeed a tax incentive. Make your products in the United States instead of China. Start building new plants now."
Apple now has 70 autonomous vehicles permitted to be tested on California roads, behind only Google's Waymo at 88 and GM Cruise at 175 - TechCrunch
SEC suit against a group of "investors" that are accused of manipulating stocks through a complex plan
- Phil Frost (billionaire) is names with others and that sent holdings in companies that he 9and others named) is affiliated with tumbling
- Including Pershing Gold, Opko Health, Riot Blockchain and several others...
Citron Research founder Andrew Left,  is suing Tesla Inc. and Chairman Elon Musk for inflating the company's stock price.
- In his lawsuit, Left seeks to represent a class of investors who traded Tesla shares from Aug. 7 to Aug. 17. The suit cites Musk's "long-standing public feud with short-sellers," claiming he manipulated the price of Tesla securities to hurt such investors -- and in so doing damaged all buyers of the company's shares by issuing false and misleading information.
More on Tesla:
- Nomura Instinet analyst Romit Shah downgraded Tesla Tuesday to neutral from buy in a note titled "No Longer Investable." The note to clients starts by pointing out that previously he's been one of the biggest bulls on the Street since initiating coverage last October.
- Shah slashed his price target on the company to $300 from $400 citing the "erratic behavior of CEO Elon Musk." Among Shah's concerns: The increasing number of Musk tweets per day, his cave diver accusations, his outbursts on an earnings call, his taunts of short sellers and his appearance on Joe Rogan's podcast.
Storm Approaching:
- Major Hurricane is heading toward the coast of North Carolina .... Cat 4
- Helping to push price of generator company Generac (GNRC) to all-time highs
- Will this help GDP forward as we have seen with other major storms in the past?
You know when things are bad when...
- China's securities regulator on Thursday released draft revisions of company rules that it said were aimed at simplifying share buyback procedures for listed companies.
- In a statement on its website, the China Securities Regulatory Commission said the draft rules would broaden the circumstances under which companies are able to buy back shares.
Shares of Snap Inc. have been under pressure after Snapchat was caught up in public backlash when an act of vandalism temporarily relabeled New York City as "Jewtropolis" on several popular apps and services.
20%?
- A survey conducted by Douglas Elliman found that about 20 percent of all retail space in Manhattan is currently vacant, she said, compared with roughly 7 percent in 2016.
Follow up - Nike is featuring Colin Kaepernick in a new ad campaign, as it begins celebrating the 30th anniversary of its "Just Do It" campaign.
- Seems that Nike sales were up more than 20% in the week following the new campaign
---
420 Stocks still lighting up - Smokin'

Stocks to watch: CGC, STZ, TLRY, CRON, MJ
Nevada far exceeded its marijuana tax revenue during its first year of adult-use sales.
- The tax collections totaled $69.8 million for the first fiscal year, about 140 percent of what the state expected, according to a news release from the Nevada Department of Taxation.
---
Love the Show?
Then how about a Donation?
---

*** NEW INTERACTIVE CHARTS ***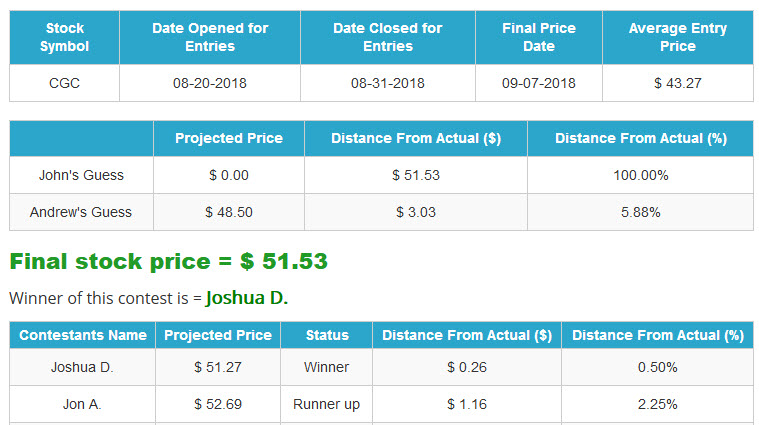 Winners will be getting great stuff like the new DHUnplugged Shirts (Designed by Jimbo) - PLUS a one-of-a-kind DHUnplugged CTP Winner's certificate..

CLICK HERE FOR MORE CHARTS ON TRADING VIEW
---
UPDATE - NEW ETF - Global X Millennials Thematic ETF Challenge!
The top holdings of Global X Millennials Thematic ETF (MILN) include stocks many investors would expect, such as Facebook, LinkedIn and Amazon, which take advantage of the tech tendencies of millennials. But some names might be more surprising like real estate investment trusts AvalonBay Communities and Equity Residential, and Home Depot, which could benefit from millennials moving out of the home of their parents.
We are creating the DH Old Codger Index Portfolio to compete against this new ETF to see how "old school" stocks do in comparison. Companies in our index will include: (updated names as of 8/29/16)
We have the performance summary running (daily and since inception of 5/6/16) - DHOCI vs. Millennials ETF Battle
---
A Chinese restaurant operator is in hot water after local media reported that a customer discovered a dead rat in a meal.
- Shares of Xiabuxiabu (pronounced shabushabu) Catering Management China Holdings Co. tumbled as much as 11 percent in Hong Kong on Tuesday, extending Monday's 6.1 percent decline. Authorities in Weifang city, in east China's Shandong province, are conducting food safety checks at one of Xiabuxiabu's restaurants there.
-Local website Weifang.sdnews.com reported after the market closed Friday that a customer found the rat in a hotpot meal on Sept. 6.
A store in Kuwait has reportedly been shut down after it was discovered that its owners were sticking googly eyes on fish in an attempt to make them appear fresher.
What is John C. Dvorak writing for PC Magazine?
---
See this week's stock picks HERE
---
Follow John C. Dvorak on Twitter
Follow Andrew Horowitz on Twitter
---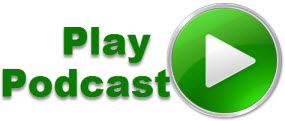 Podcast: Play in new window | Download (Duration: 1:02:38 — 43.3MB)
Subscribe: RSS