Emerging markets are still under pressure while the U.S. is a bright spot.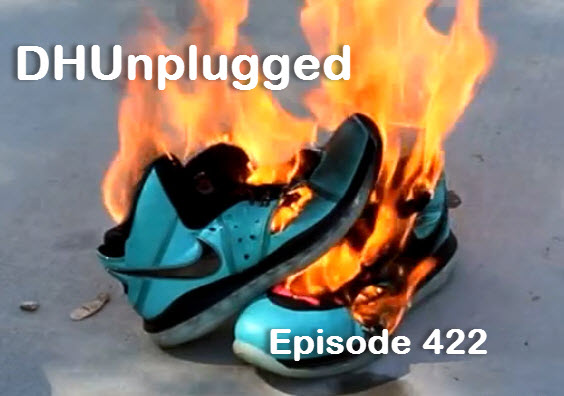 New Nike ad gets under the skin of many and they are burning their shoes in response.
Plus – a look at some interesting news and a few stock ideas.
Plus an update on the Closest to The Pin for Canopy Growth (CGC)
---
Click HERE for Show Notes and Links
DHUnplugged is now streaming live - with listener chat. Click on link on the right sidebar.
---
Love the Show?
Then how about a Donation?
---
Follow John C. Dvorak on Twitter
Follow Andrew Horowitz on Twitter
LABOR DAY - What was on John's BBQ?
Wash out here in Florida as Tropical Storm Gordon poured a ton of rain and wind on the area.
Market Update

U.S. markets were closed for the Labor Day holiday. Around the world there was more fallout in Emerging Market currencies as the potential for tariffs on $200 billion of goods from China are discussed. EM is having a very bad year - BUT, it is starting to feel like there is some blood in the streets and that may make for some good buying opportunities.
U.S. Markets opened the month of September with a slight sell-off. A nice recovery from the lows of the day, but still in the red at the close.
Argentina's currency crisis deepened as an emergency interest-rate increase to 60 percent failed to stop jittery investors from pulling their money out of the country.
At the same time, 2nd quarter GDP in the U.S. was revised higher last week to 4.2%
U.S. equity markets opened with a drop on Tuesday, but once the ISM number was released attempted to claw back.
August ISM Manufacturing Index at highest since 2004
Trade deal with Canada was supposed to reach some conclusion last week - but talks stalled and said to pick up again this week.
- President Trump is very willing to go without a trade deal with Canada and just do a deal with Mexico at this time.
Goldman mad over revocation of "Go-Private"?
- Tesla coverage has been resumed at Goldman Sachs with a "sell" rating.
- Goldman had removed its rating and price target on the automaker's shares last month after saying it was advising Tesla on CEO Elon Musk's go-private proposal, which has since been abandoned.
- Goldman also set a $210 price target, compared to its prior target of $195.
Nike is featuring Colin Kaepernick in a new ad campaign, as it begins celebrating the 30th anniversary of its "Just Do It" campaign.
- Kaepernick was the first NFL player to kneel during the national anthem as a form of protest.
- Now there are videos going viral showing people burning their Nike shoes in protest
- Idea - other shoe companies that could benefit?
Apple said last week it will host an event on Sept. 12 at the Steve Jobs Theater in the company's Cupertino, California, campus, where it is widely expected to unveil new iPhone models.
- Analysts believe Apple plans to release three new smartphones this year, including one with a larger display than previous models.
- Analysts also expect Apple to release an iPhone with a edge-to-edge display similar to the iPhone X but using less-costly LCD screen technology.
More on Apple:
- Apple Inc has acquired a startup focused on making lenses for augmented reality glasses, the company confirmed last Wednesday, a signal Apple has ambitions to make a wearable device that would superimpose digital information on the real world.
Quick Quiz - What is the #1 Shorted Stock in the U.S?
- With Tesla Inc's  shares briefly dipping below the $300 level, the electric carmaker ceded its seat as the most shorted U.S. stock to Amazon.com Inc, according to data from financial technology and analytics firm S3 Partners.
- Meanwhile - AMAZON - Hits the $1 trillion market cap mark today!
President Donald Trump is canceling pay raises due in January for most civilian federal employees, he informed Congress on Thursday, citing budget constraints. But the workers still could see a slightly smaller boost in their pay under a proposal lawmakers are considering.
- Trump said he was nixing a 2.1 percent across-the-board raise for most workers as well as separate locality pay increases averaging 25.7 percent.
- "We must maintain efforts to put our Nation on a fiscally sustainable course, and Federal agency budgets cannot sustain such increases," said Trump.
Capital Gains linked to inflation? Trump thinking about.....
- The capital gains change would slash tax bills for investors when selling assets such as stock or real estate by adjusting the original purchase price for inflation.
- The change has been a longtime goal of Trump's top economic adviser, Larry Kudlow, who says the policy would spur job creation and economic growth because people wouldn't be taxed on what he's called "phantom income."
---
420 Stocks still toking up!

Stocks to watch: CGC, STZ, TLRY, CRON, MJ
Nevada far exceeded its marijuana tax revenue during its first year of adult-use sales.
- The tax collections totaled $69.8 million for the first fiscal year, about 140 percent of what the state expected, according to a news release from the Nevada Department of Taxation.
---
Love the Show?
Then how about a Donation?
---

*** NEW INTERACTIVE CHARTS ***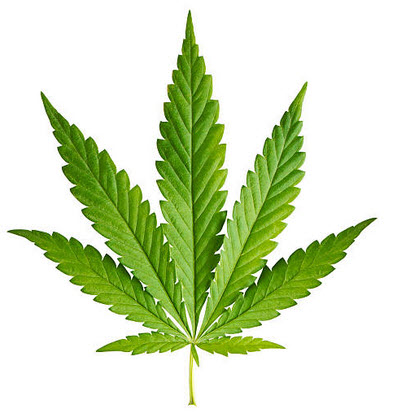 ---
UPDATE - NEW ETF - Global X Millennials Thematic ETF Challenge!
The top holdings of Global X Millennials Thematic ETF (MILN) include stocks many investors would expect, such as Facebook, LinkedIn and Amazon, which take advantage of the tech tendencies of millennials. But some names might be more surprising like real estate investment trusts AvalonBay Communities and Equity Residential, and Home Depot, which could benefit from millennials moving out of the home of their parents.
We are creating the DH Old Codger Index Portfolio to compete against this new ETF to see how "old school" stocks do in comparison. Companies in our index will include: (updated names as of 8/29/16)
We have the performance summary running (daily and since inception of 5/6/16) - DHOCI vs. Millennials ETF Battle
---
Two words you don't want to see in the same sentence - Flesh-Eating and Genitals.
- The U.S. Food and Drug Administration is warning doctors and patients that some widely used diabetes drugs may, in some rare cases, cause a flesh-eating bacterial infection of the genitals.
- The condition, known as Fournier's gangrene, developed in a dozen patients shortly after they began taking the medicines between March 2013 and May 2018, the FDA said.
- The seven men and five women were all hospitalized and underwent surgery for the condition. One patient died.
- The drugs covered by the warning include Johnson & Johnson's Invokana, AstraZeneca Plc's Farxiga and Eli Lilly & Co.'s Jardiance.
Chinese officials are scrambling to stop a deadly African Swine Fever outbreak that could decimate the country's pig population.
- Since early August, the virus has spread to four provinces some 745 miles apart.
- The budding epidemic could endanger the livelihood of hundreds of thousands of sow farmers and jeopardize China's enormous pork industry.
- There are about 700 million pigs in China - HALF half the world's population.
- Pork is the country's primary protein source.
- If China cannot quickly contain the virus, the United Nations Food and Agriculture Organization warned that it could jump to the Korean peninsula and southeast Asia, creating a continent-wide crisis.
Aretha Franklin died without a will, leaving her estate's future uncertain
- According to papers filed in Michigan's Oakland County court, the singer was unwed at the time of her death and survived by her four sons — Clarence Franklin, Edward Franklin, Kecalf Franklin and Ted White Jr.
- Her net worth estimated to be $80 million
A Texas judge denied the motion by the conspiracy theorist Alex Jones to dismiss a defamation lawsuit brought against him and his Infowars operation by the parents of a Sandy Hook shooting victim, in a ruling released on Thursday.
Detroit Public Schools Community District will shut off drinking water at all of its 106 schools after the most recent round of testing found 16 out of 24 schools had elevated levels of lead and/or copper, Superintendent Nikolai Vitti said in an email to staff Tuesday afternoon.
A woman on a United flight from Orange County, Calif. to Chicago claims the man seated next to her masturbated for "hours" and the airline didn't report it to law enforcement.
- Mikaela Dixon, 21, was traveling with her boyfriend on August 11 when she noticed the man inappropriately touching himself.
- Supposedly United Airlines paid her $75 as hush money
Back to the benefits of Sex Dolls
- Sexually transmitted diseases are on the rise in America, according to new data from the Centers for Disease Control and Prevention. In fact, nearly 2.3 million cases of chlamydia, gonorrhea and syphilis were diagnosed in the U.S. in 2017, surpassing the record set in 2016 by more than 200,000, CDC scientists reported Tuesday.
- Experts say many factors have contributed to the rapid rise, though the biggest one may be less frequent condom use. It's less clear whether dating apps, like Tinder, have contributed in some way to the spread of STDs, though some researchers think they have.
What is John C. Dvorak writing for PC Magazine?
---
See this week's stock picks HERE
---
Follow John C. Dvorak on Twitter
Follow Andrew Horowitz on Twitter
---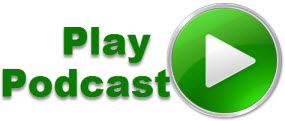 Podcast: Play in new window | Download (Duration: 1:03:07 — 43.6MB)
Subscribe: RSS