Some sideways action and churn in markets as investors digest the latest from around the world. The Turkish Lira takes a dive, now down 80% against the U.S. Dollar in 2018.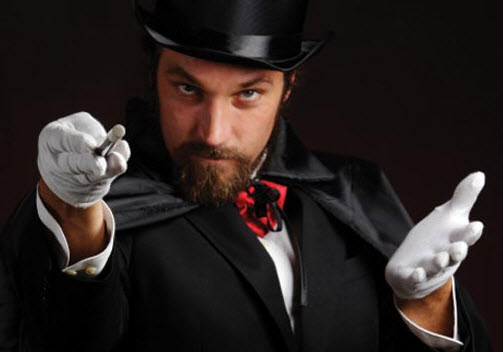 With earnings season behind us, the next focal point will be how the Fed's tightening program may be causing markets to seize up out side of the U.S.
Wild Tweets from Elon Musk and other important topics to be discussed.
Plus – Andrew returns from Asia with some interesting stories.
---
Click HERE for Show Notes and Links
DHUnplugged is now streaming live - with listener chat. Click on link on the right sidebar.
---
Love the Show?
Then how about a Donation?
---
Follow John C. Dvorak on Twitter
Follow Andrew Horowitz on Twitter
BACK FROM ASIA
Could have been one of the nicest hotels I have ever stayed at - The Waldorf Astoria in Shanghai (Upper Suite was magnificent)
- Highlight was the Korean BBQ restaurant that Anthony Bourdain ate at.
- Soju and Beer
- Chicken and Beer
- Karaoke (Noraebang)
China is all about paying with phones - AliPay and WeChat Pay (QR codes)
Market Update

Over the last week, markets moved sideways. Digesting earnings and the potential for trade war impact. The Turkish Lira imploded as sanctions were added by the U.S. in order to put pressure on Erdogan to release the Pastor Andrew Brunson on charges or terror and espionage.
The Turkish Lira has collapsed under the pressure with no confidence in the government's ability to provide any level of confidence.
-- UPDATE - Turkish Lira moves higher by 8% today (Bottoming or Dead Cat Bounce?)
This is putting pressure on Emerging markets as well - taking down EEM ETF 19% since 2018 high. Turkey ETF (TUR) now at 2009 lows.
- The question is: How long can the U.S. remain immune from the potential of contagion?
- A good amount of exposure with European banks to Turkey (loans) - See ETF EUFN
- Whispers about the potential for capital-controls are starting to be heard - that would be very bad... (not allowing foreign investment, restricting currency flow etc.)
EXPERTS SAYING: Turkey's currency crisis is creating the preconditions for a good buying opportunity in the U.S. stock market.
- That's because the world's central banks will almost certainly make sure that there is plenty of liquidity to keep Turkey's crisis from spreading too far.
- And, inevitably, much of that liquidity will make its way into the equity markets.
More currency problems....
The Central bank of Argentina bank raised the 7-day Leliq rate 500 basis points to 45 percent.
- The central bank pledged to hold the rate at this level until at least October.
- The government canceled its daily dollar auction as well.
- The Indian Rupee is at a historic low - trouble or opportunity?
Economic Update
- The Congressional Budget Office slightly lowered its forecast for U.S. economic growth for this year, and warned of increasing uncertainty from American plans to widen tariffs.
- The U.S. economy is projected to expand 3.1 percent this year, down from a previous forecast in April of 3.3 percent.
- The expansion will ease to 2.4 percent in 2019, unchanged from April's projection, on slowing growth in business investment and government purchases
The rate of import inflation over the past 12 months, however, climbed to 4.8% — the highest rate since February 2012.
- Most of this was due to the cost of imported oil.
TESLA! Elon Musk tweets that he would like to take the company private and "funding secured" - Tweet magic
- Big questions remain on this and now the SEC is looking into it as a possibility of fraud or market manipulation
- Musk has been looking to get out from under the spotlight of the public markets (as he is under severe pressure to turn a profit and keep up self-imposed levels of manufacturing)
- Regarding funding: Who/what/Why?
-- Company net loss, no profitability in foreseeable future - massive debt load.  (Sovereign wealth funds, Softbank?) - Not the conditions for a take-private deal
- Saudi Arabia (SIF) said to be increasing stake from 5% current position
- TESLA now says its board of directors has formed a special committee to evaluate Chief Executive Elon Musk's consideration to take the company private.
This should solve all the Russia/US issues...
- Russia's Foreign Ministry said on Saturday it had made U.S. actor Steven Seagal its special representative for Russian-U.S. humanitarian ties, a role it said was meant to deepen cultural, art and youth ties between the two countries.
RIDE SHARING
Taxify, an Estonian ride-hailing company aiming to take on Uber in emerging markets, will invest millions of euros in East Africa in the next five years with a strategy focused on motorized rickshaws.
- What is next? Camel Sharing, PiggyBack Sharing?
- FWIW - Bicycle sharing big thing in China (Orange, Yellow and Blue bicycles that have app with code... pay for use (time based) then lock it and leave it.
Odd "fact"
1 in 8 Divorced due to Student Loans
- More than a third of borrowers said college loans and other money factors contributed to their divorce, according to a recent report from Student Loan Hero
- 13 percent of divorcees blame student loans specifically for ending their relationship, the report found.
President Trump called for a boycott of America's iconic motorcycle brand - if they move some of their manufacturing overseas.
- How do we feel about the government calling for a direct boycott of an American company?
Kroger stock gets a pop when news story breaks that it will be selling products (groceries) through Alibaba
- New way to get pop on stock is to mention it with Alibaba
Intel revealed another potential security flaw that could allow illicit access to data.
---
Love the Show?
Then how about a Donation?
---

*** NEW INTERACTIVE CHARTS ***
Winners will be getting great stuff like the new DHUnplugged Shirts (Designed by Jimbo) - PLUS a one-of-a-kind DHUnplugged CTP Winner's certificate..

CLICK HERE FOR MORE CHARTS ON TRADING VIEW
---
UPDATE - NEW ETF - Global X Millennials Thematic ETF Challenge!
The top holdings of Global X Millennials Thematic ETF (MILN) include stocks many investors would expect, such as Facebook, LinkedIn and Amazon, which take advantage of the tech tendencies of millennials. But some names might be more surprising like real estate investment trusts AvalonBay Communities and Equity Residential, and Home Depot, which could benefit from millennials moving out of the home of their parents.
We are creating the DH Old Codger Index Portfolio to compete against this new ETF to see how "old school" stocks do in comparison. Companies in our index will include: (updated names as of 8/29/16)
We have the performance summary running (daily and since inception of 5/6/16) - DHOCI vs. Millennials ETF Battle
---
North Korea appears to be building one or two new liquid-fueled intercontinental ballistic missiles at a factory that produced the country's first missiles capable of reaching the United States.
Wells Fargo - The San Francisco-based lender is in the midst of refunding customers for products including pet insurance and legal services that they did not understand or know how to use.
- The bank is refunding tens of millions of dollars for the products, which were added to hundreds of thousands of accounts
Dogs Trained to Hate Dems?
A 33-year-old woman says she was bitten on the leg by a U.S. Secret Service dog during Vice President Mike Pence's visit last week to western Michigan.
- Melissa Ramirez says she was outside the Amway Grand Plaza Hotel in downtown Grand Rapids on Wednesday when she was bitten.
- Ramirez tells WXMI-TV she was walking to a bus stop and that the bite "lasted maybe a second but it was long enough" for the dog to get its teeth into her "pretty well."
Crypto Update -
Coins getting crushed. Bitcoin slashes through $6,000 before a quick bounce recovery.
- Etherium $260
- Entire space getting k'boshed
- Most down to levels from before the pop at the end of 2017 - full retracement
India fashion piece in WSJ Magazine - what to make of this photo?
What is John C. Dvorak writing for PC Magazine?
---
See this week's stock picks HERE
---
Follow John C. Dvorak on Twitter
Follow Andrew Horowitz on Twitter
---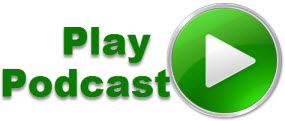 Podcast: Play in new window | Download (Duration: 1:04:52 — 44.8MB)
Subscribe: RSS