Tech stocks getting slammed after Netflix, Facebook and Twitter have some very concerning earnings reports.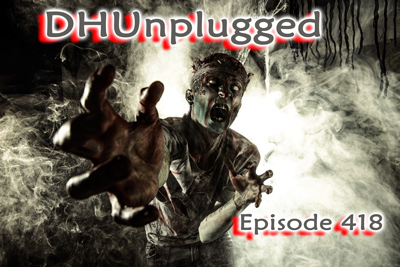 Trade wars getting in the way of a rosy outlook, but U.S. economic growth remains robust.
Plus, we take a look at the latest engineering marvel from Tesla and a creepy AI project out of China.
---
Click HERE for Show Notes and Links
DHUnplugged is now streaming live - with listener chat. Click on link on the right sidebar.
---
Love the Show?
Then how about a Donation?
---
Follow John C. Dvorak on Twitter
Follow Andrew Horowitz on Twitter
AH on vacation - no show next week.
(Just saw that the weather in Seoul is going to be 103 degrees when I arrive - but humidity is "only" 45%)
Market Update

Earnings - better than expected from most as about 80% are beating EPS estimates and 20%+ growth of earnings from a year ago. Clearly there is demand, but tax cuts also helped corporate profitability in a big way. However, lots of talk blaming tariffs and trade war on outlook.
Small caps down for the week, NASDAQ down - S&P 500 up and DJIA up.
Now the DJIA seems to want to take the lead over the past couple of weeks, from the NASDAQ
- TECH STOCK CARNAGE is new headline and talking point...
News today that the U.S. , China and Canada are going to restart trade talks. On the news, (pre-market) futures shot up.
-Note, this was commentary early Tuesday morning from Treasury Secretary Mnuchin (which having a hard time believing anything he is saying these days)
- FOLLOW UP 3:50PM - "S&P ticking slightly lower following report that trade talks between U.S. and China are not making any meaningful progress, according to WSJ"
- FOLLOW UP to the FOLOOW UP - 6:30PM - trade talks are going well between U.S. and China
- FOLLOW UP to the FOLLOW FOLLOW UP - 7:30PM - U.S. may look to increase tariff rate to 25% on $200 billion on China imports.
Facebook earnings - stock sinks the most by market cap than any other stock in history.
- Surprise? Not really. Management has been telling us for a while that revenues are slowing.
- EPS and revs were okay, but not to justify the massive move the stock has had over the past few months.
- Management in conf call once again stated that they are going to see a slowdown in revs for the foreseeable future due to new privacy rules/plans.
Tech is also having a hard time globally. Tencent has lost $143 billion over the past month or so in market cap (Facebook ~ $135billion)
- Crowded trades
On the heels of the disappointing news, Facebook Inc and its chief executive Mark Zuckerberg were sued on Friday in what could be the first of many lawsuits over a disappointing earnings announcement by the social media company that wiped out about $120 billion of shareholder wealth.
- The complaint filed by shareholder James Kacouris in Manhattan federal court accused Facebook, Zuckerberg and Chief Financial Officer David Wehner of making misleading statements about or failing to disclose slowing revenue growth, falling operating margins, and declines in active users.
Twitter earnings - see above....
What are Twitter and Facebook earnings telling us?
- Fake news brainwashing - don't believe what you don't want to believe.... Confirmation bias is as high as it has ever been.... Ignore the bad as confidence is high.
Apple Earnings due....
Apple beats by $0.16, beats on revs; guides Q4 revs above consensus
- Reports Q3 (Jun) earnings of $2.34 per share, $0.16 better than the Capital IQ Consensus of $2.18; revenues rose 17.3% year/year to $53.27 bln vs the $52.43 bln Capital IQ Consensus;
- Gross margins 38.3% vs 38.3% ests and 38.5% last year (guidance 38.0-38.5%)
- iPhone shipments 41.3 mln vs 42 mln ests vs 41 mln last year, ASP $724 vs. $694 ests
- iPad of 11.5 mln vs 11.2 mln ests vs 11.4 mln last year;
- Macs of 3.7 mln vs 4.3 mln ests vs 4.3 mln units last year.
- Service rev +31% to $9.55 bln vs. $9.2 bln ests.
- Americas rev +20% to $24.5 bln; Europe +14% to $12.1 bln; China +19% to $9.55 bln; Japan +7% to $3.9 bln, A-Pac +16% to $3.2 bln
U.S. conspiracy theorist Alex Jones has been suspended from Facebook for bullying and hate speech and is close to having pages tied to him and his Infowars website removed from the platform, the social media network said on Friday.
Add to that Caterpillar earnings...
- Company beats and guides better than expected. Pre-market stock shoots up 4% on Monday. Then takes that all back as there is a realization that some of the increase in sales is also due to Pull-Forward Effect.
Just to put a fine point on this Pull-Forward Effect Theory that we have been discussing - take a look at the massive export growth and consumer expenditures that were the main reason why GDP hit 4.1%
Speculators raised bullish bets on the U.S. dollar to the largest position since January 2017, according to calculations by Reuters and U.S. Commodity Futures Trading Commission data released on Friday.
- Take the other side as often times big positions to one side get swamped?
Elon Musk has come up with some interesting merchandise to promote his companies over the years: he recently sold Boring Company hats and a branded flame thrower.
This week, his electric car company Tesla released a new product: a $1,500 surfboard.
- Only 200 available - sold out.
Chipotle Falls After Report of Sick Customers at Ohio Restaurant
- ONLY 2 reported illnesses though
- There has got to be more to this story
Regarding Bitcoin's ability to replace gold
- The cryptocurrency's vulnerabilities to attack mean it is destined to play no more than a bit role in the global monetary system, a new study shows. (Nat Bureau of Economic Research)
- Just finished a interesting discussion with a BITCOIN EVANGELIST for TDI Podcast (releasing this week)
- Winkelvoss twins attempted to get a Bitcoin ETF approved - Not so...REJECTED
P&G, the purveyor of Charmin toilet paper, Bounty towels and Puffs tissues, said on Tuesday that it had recently begun notifying retailers of a 5-percent average price increase on all three brands of toilet paper.
- Why don't we all switch to bidets?
- Benefits of a bidet
- Conserving Waste and Saving the Earth. A bidet is much less stressful on the environment than conventional toilet paper. ..
- Increased Cleanliness. ...
- Therapeutic Effect on Skin. ...
- Septic System Friendly. ...
- Cost-Effective and Easy to Use.
Look up the Toto Washlet (Under $300 - make that back in 1 year for family of 4)
---
Love the Show?
Then how about a Donation?
---
Saying goodby to Fed Limericks (for now)
---
*** NEW INTERACTIVE CHARTS ***
Winners will be getting great stuff like the new DHUnplugged Shirts (Designed by Jimbo) - PLUS a one-of-a-kind DHUnplugged CTP Winner's certificate..

CLICK HERE FOR MORE CHARTS ON TRADING VIEW
---
UPDATE - NEW ETF - Global X Millennials Thematic ETF Challenge!
The top holdings of Global X Millennials Thematic ETF (MILN) include stocks many investors would expect, such as Facebook, LinkedIn and Amazon, which take advantage of the tech tendencies of millennials. But some names might be more surprising like real estate investment trusts AvalonBay Communities and Equity Residential, and Home Depot, which could benefit from millennials moving out of the home of their parents.
We are creating the DH Old Codger Index Portfolio to compete against this new ETF to see how "old school" stocks do in comparison. Companies in our index will include: (updated names as of 8/29/16)
We have the performance summary running (daily and since inception of 5/6/16) - DHOCI vs. Millennials ETF Battle
---
New York City is moving toward becoming the first major U.S. municipality to cap ride-sharing services, sparking a tsunami of protest on Friday from Uber [UBER.UL] and others, which warned that those living in far-flung neighborhoods will suffer most.
- The City Council is considering five bills aimed primarily at reducing traffic congestion and increasing driver paychecks in the wake of explosive growth of for-hire vehicles and a rash of suicides among financially challenged yellow taxi drivers.
Just reporting:
- Amid Beijing's push to turn the country into an artificial intelligence (AI) powerhouse and embed the technology in all facets of life, some Chinese entrepreneurs are taking the expertise to a new frontier: sex dolls.
- WMDOLL, one of China's biggest sex doll makers, which is based in the southeastern province of Guangdong, launched what it calls AI-powered dolls at end of 2016 that offer features ranging from simple conversation to moving eyes, arms and torsos. Customers can personalize their dolls by choosing various appearance options including height, hairstyle and eye color.
- Cost? $1,500 - $7,500
California's top state court said on Thursday that employers must pay their workers for small amounts of time they spend on work tasks after clocking out, in a ruling that will likely lead to the revival of a lawsuit against Starbucks Corp.
Identity theft protection firm LifeLock - a company that's built a name for itself based on the promise of helping consumers protect their identities online - may have actually exposed customers to additional attacks from ID thieves and phishers.
- The company just fixed a vulnerability on its site that allowed anyone with a Web browser to index email addresses associated with millions of customer accounts, or to unsubscribe users from all communications from the company.
-The upshot of this weakness is that cyber criminals could harvest the data and use it in targeted phishing campaigns that spoof LifeLock's brand.
What is John C. Dvorak writing for PC Magazine?
---
See this week's stock picks HERE
---
Follow John C. Dvorak on Twitter
Follow Andrew Horowitz on Twitter
---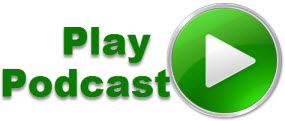 Podcast: Play in new window | Download (Duration: 57:21 — 39.7MB)
Subscribe: RSS