Big earnings continue to be seen. Tech is cleaning up, cloud computing companies on fire. Industrials – not so good.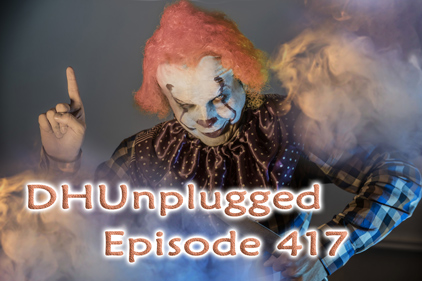 Odd request from Tesla explored and a look into the future of car ownership.
Plus, the last of the Fed Limericks!
---
Click HERE for Show Notes and Links
DHUnplugged is now streaming live - with listener chat. Click on link on the right sidebar.
---
Love the Show?
Then how about a Donation?
---
Follow John C. Dvorak on Twitter
Follow Andrew Horowitz on Twitter
Lobster Mini-Season starts tomorrow in Florida!
Market Update

Earnings season has taken the lead and the thought of any concern for economic slowdown due to tariffs and other headwinds have taken a back seat.
Markets continue to rally, NASDAQ hits high after high after high.
More protectionism? Trump Administration will announce billions in aid to farmers to offset impact of tariffs, according to Politico
- USDA confirms it will authorize up to $12 billion in programs to agricultural producers 'in response to trade damage from unjustified retaliation'
- How does this work with the rest of the world?
- Where are we getting the money to fund this?
- What about other industries that have been hit? Steel, Aluminum, Washers/Dryers, Harley?
Showing the impact of tariffs on U.S. companies:
Harley-Davidson Inc reported a 6.4 percent drop in quarterly profit on Tuesday due to lower shipments as demand for its bikes dwindle.
- The company said its net income fell to $248.3 million, or $1.45 per share in the second quarter ended July 1, from $258.9 million, or $1.48 per share, a year earlier.
- Revenue from motorcycles and related products fell 3.3 percent to $1.53 billion.
Whirlpool reports Q2 (Jun) earnings of $3.20 per share, excluding non-recurring items, $0.46 worse than the consensus of $3.66; revenues fell 3.9% year/year to $5.14 bln vs the $5.29 bln
At the same time, those companies that have little exposure to tariffs are seeing their share prices move nicely higher.
Interesting chart - although more discussion needed.
- Just showing the impressive value of top companies related to the market cap of others.
- Chart went viral on Twitter with lots of weird commentary.
Has to be the story of the week - talk about desperate measures:
- Tesla Inc. has asked some suppliers to refund a portion of what the electric-car company has spent previously, an appeal that reflects the auto maker's urgency to sustain operations during a critical production period.
- The Silicon Valley electric-car company said it is asking its suppliers for cash back to help it become profitable, according to a memo reviewed by The Wall Street Journal that was sent to a supplier last week. Tesla requested the supplier return what it calls a meaningful amount of money of its payments since 2016
- The idea is to bring the company to profitability as the money will be seen as a refund and erase some expenses (on a one time basis) from this quarter.
- Will anyone be tricked by this ?
- Looks like a scam of all scams....
- Is Elon a genius or an evil clown?
Bitcoin is back! Over $8,000 as traders are once again getting excited on the space. (no news of government oversight/regulation and no hacks in last week or so)
President Trump criticized the Federal Reserve on Thursday for raising interest rates, a rare rebuke by a sitting president that upends longstanding White House protocol to avoid commenting on monetary policy.
- Mr. Trump, in an interview with CNBC set to air on Friday morning, said that he was "not thrilled" about the Fed's decision to raise interest rates twice so far this year, to a current range of 1.75 to 2 percent. He implied that the moves, which are aimed at getting interest rates back to historically normal levels, could derail his administration's efforts to bolster the economy and put the United States at a disadvantage.
- Seems that someone is looking for someone to blame if any of the recent economic growth policies backfire or do not work as planned.
Google received a record 4.3 billion-euro ($5 billion) antitrust fine from the European Union and was ordered to change the way it puts search and web-browser apps onto Android mobile devices.
- The penalty -- the same amount the Netherlands contributes to the EU budget every year -- is far higher than any other dished out by the U.S., Chinese or other antitrust authorities. More significantly, Google was given until mid-October to stop what the EU called "illegal practices" on contracts with handset manufacturers that push its services in front of users. It faces daily fines of 5 percent of revenue if it doesn't obey.
- Free money!
- Meanwhile, Google moves to all-time high after posting some really impressive earnings results.
The future of cars?
- Maven, the car-sharing platform run by General Motors Co., is rolling out a service to let owners of its cars rent them out and earn money as the automaker makes a bigger move into selling rides as a service instead of just building vehicles.
- The idea is to let GM's customers put their cars into Maven's fleet using its app the same way Airbnb Inc. enables people to rent out their homes. Maven rents cars out for hours or days at a time the same way Avis Budget Group Inc.'s Zipcar unit does. If it catches on, Maven will get more cars to rent out without carrying assets on its books while GM's customers have a way to make some extra cash.
"We think Maven can become a verb," said Julia Steyn, vice president of urban mobility and Maven. "The brand stands for sharing."
Ivanka Trump is shutting down her fashion brand
What to make of the weakness in existing home sales?-
Existing home sales unexpectedly declined 0.6% from 5.41m to 5.38m in June, a five-month low.
- According to Bloomberg, existing home sales were expected to rise 0.2% in June.
- The fall in monthly home sales was driven by a 0.6% decline in single family sales. Multi-family sales, on the other hand, were flat in June.
- Year-over-year, single family sales declined 2.3%, and multi-family sales fell 1.6%.
- From a price standpoint, the median price of a previously owned home rose 5.2% in June from a year earlier to $277k.
The problem with social media postings:
- Twelve-time Olympic medallist Ryan Lochte says he is "devastated" by his 14-month ban for a doping violation.
- The 33-year-old American has been sanctioned by the US Anti-Doping Agency (Usada) for an intravenous infusion.
- While Lochte was not using a banned substance, athletes cannot usually receive IVs unless related to a hospitalization or via an exemption.
- Lochte posted a photo of himself on social media receiving the IV which prompted an investigation.
---
Love the Show?
Then how about a Donation?
---
FED LIMERICKS (July ends this special section of the show)

It comes a time that we must quit
Fed limericks were quite a big hit
Listeners sent in great rhymes
And Andrew tried so many times
But John said most were simply shit
Andrew Horowitz : D
Bye to limericks about the Fed
None ever got stuck in your head
Some might have been funny
But now it's just time to send money
So theses podcasters can continue to be fed
Sean Montgomery : A-
Lots of limericks about the Fed
So Many we really did dread
But listeners complied
And really supplied
But now we're so glad it's dead
Sean Montgomery : A
D.H.Unplugged is so clever
To request that we make this endeavor
While Fed limericks must go
I still want you to know
This podcast I will love forever
Michael Auslander : A
---
*** NEW INTERACTIVE CHARTS ***
Winners will be getting great stuff like the new DHUnplugged Shirts (Designed by Jimbo) - PLUS a one-of-a-kind DHUnplugged CTP Winner's certificate..

CLICK HERE FOR MORE CHARTS ON TRADING VIEW
---
UPDATE - NEW ETF - Global X Millennials Thematic ETF Challenge!
The top holdings of Global X Millennials Thematic ETF (MILN) include stocks many investors would expect, such as Facebook, LinkedIn and Amazon, which take advantage of the tech tendencies of millennials. But some names might be more surprising like real estate investment trusts AvalonBay Communities and Equity Residential, and Home Depot, which could benefit from millennials moving out of the home of their parents.
We are creating the DH Old Codger Index Portfolio to compete against this new ETF to see how "old school" stocks do in comparison. Companies in our index will include: (updated names as of 8/29/16)
We have the performance summary running (daily and since inception of 5/6/16) - DHOCI vs. Millennials ETF Battle
---
Satellite imagery shows North Korea has begun taking down its main satellite launch facility, an apparent confidence-building measure amid concerns about the slow pace of progress on dismantling the country's nuclear weapons programs.
- Good news as I am traveling to South Korea next week!
Activist investor Dan Loeb says it isn't trade-war conflicts that could present the most significant pain for the stock market over the near term.
- Rather, the founder of hedge fund Third Point LLC thinks that the Federal Reserve's monetary-policy strategy could prove the undoing of an economic expansion that has stretched into its ninth year.
- "The single most important factor to follow is Fed action. If the Fed is determined to 'kill the patient' through aggressive intervention in the form of rate hikes then the current health of the patient is irrelevant," wrote Loeb in a quarterly letter to clients to discuss his hedge funds performance.
Microsoft Surface Laptop - Wife was given one from employer as work computer
- Nice little device
- Gets hot quickly and when using for a while overheats and shuts down with heat warning.
THE IRS SCAM:
- With stiff sentences for 21 conspirators last week in the United States and a round of indictments in India, the Justice Department says it has broken up what appeared to be the nation's first large-scale, multinational telephone fraud operation.
- Over four years, more than 15,000 victims in the United States lost "hundreds of millions" of dollars to the sophisticated scam, and more than 50,000 individuals had their personal information misused, the department said Friday. The money was routed through call centers in India back to the ringleaders in eight states.
Amazon is now starting delivery of Whole foods in select areas (My zip code is one of the first)
Mocha devices are cheap! Just bought one for $13.99 on Amazon
- Actiontec Single Dual-Band Wireless Network Extender and Ethernet Over Coax Adapter (WCB3000N)
A man who stripped naked before working out at a New Hampshire gym told police officers that he thought he was in a "Judgement Free Zone," before being arrested.
- A 34-year-old Eric Stagno, of Haverhill, Massachusetts, was charged with indecent exposure, lewdness and disorderly conduct on Sunday for taking off his clothes and exercising at a Plaistow Planet Fitness.
What is John C. Dvorak writing for PC Magazine?
---
See this week's stock picks HERE
---
Follow John C. Dvorak on Twitter
Follow Andrew Horowitz on Twitter
---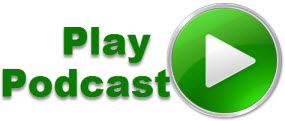 Podcast: Play in new window | Download (Duration: 1:07:57 — 46.9MB)
Subscribe: RSS