North Korea seems to want to extend the "negotiations" on denuclearization.  Earnings season is about to get underway as the major banks are set to report later this week.
Interesting news on the share buyback front, Brexit negotiations are in disarray, tariffs have been imposed on China – and the stock market is just fine.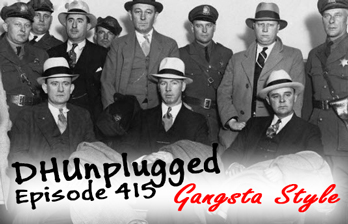 Plus a new Closest to The Pin announcement and more…
---
Click HERE for Show Notes and Links
DHUnplugged is now streaming live - with listener chat. Click on link on the right sidebar.
---
Love the Show?
Then how about a Donation?
---
Follow John C. Dvorak on Twitter
Follow Andrew Horowitz on Twitter
Market Update

Short week, but markets managed to shrug off the worries about tariffs (China $34 billion implemented Friday). All major indices posted gains ahead of the next earnings season that begins this week.
"Once again, just as it looked like there was the potential for a swoon for U.S. equity markets..."
- How many times have you read that over the past couple of years?
Good news/bad news on the employment front helped to propel markets.
- Unemployment rate jumped to 4% from 3.8%
- Nonfarm payrolls +213k
- Average hourly earnings +0.2% (0.3% expected)
Why is market still in buy mode? - From TrimTabs:
-Stock buyback announcements in the U.S. have swelled to the highest levels on record in the wake of last year's corporate tax cut.
- U.S. public companies rolled out a staggering $436.6 billion in buybacks in the second quarter, smashing the previous record of $242.1 billion in the first quarter.
- The amount of money committed to buybacks last quarter could fund 6.8 million $1,000 bonus checks to workers every single trading day.
- Apple announced a $100 billion buyback on May 1, the largest repurchase ever by a U.S. public company.
- In addition, 19 financial companies announced a total of $112.2 billion in buybacks after the release of the Federal Reserve's latest "stress test," led by too-big-to-fails Wells Fargo ($24.5 billion), J.P. Morgan ($20.7 billion), Bank of America ($20.6 billion), and Citigroup ($17.6 billion).
- Sixty-three companies announced buybacks of at least $1 billion last quarter.
2/10 spread now at 0.29% - keeps contracting.....
BOOM - then all of a sudden a brick falls out of the sky - tonight, President Trump announced that they will be looking to impose the additional $200 billion tariffs on China that was promised (clearly markets are not listening or not beleiving) - Future off 200+ for the DJIA
Did some work on seasonality charts - just a different twist on seasonality trends...
Full Series of SPLAT Charts [PDF]
Interesting news from Twitter (TWTR) - purging non active and potentially fake accounts. Over 70 million accounts have been removed over the past month and they are continuing to remove accounts at a brisk pace.
- At first news was taken as a positive (as is the case in bull markets)
- Next reaction was a realization that MAUs are (and will be) much lower and potential for growth constrained.
- Stock down 9% on Monday in reaction
- UPDATE - Spin doctors out in full force.... Twitter says that they never counted the "fake" accounts that they are deleting and they should not have any impact on user growth... (HUH?)
Brexit - big shakeup in Brexitville - Theresa May's Deal falling apart ....(and potentially her ability to lead)
- Boris Johnson resigns
- Secretary David Davis and Junior Brexit Minister Steve Baker quit, saying her plan wouldn't work and triggering another round of open warfare within her party.
- In his resignation letter, Davis said May's policy is "weak" and predicted it would "lead to further demands for concessions" from the E.U.
Over the weekend, some back-stepping by North Korea.
- After meeting with Secretary of State Pomeo, North Korea is irked
- Says that U.S. is using "gangster-like mindset" in denuclearization talks
- Pompeo has said that was not true and that they are working well and progress has been seen from the recent talks
Groupon has said that is is entertaining the idea of putting itself up for sale. (According to Recode)
- Stock has been dead money for some time now....
- Who are potential suitors?
More Gangsta?
- The Trump administration "embracing the interests of infant formula manufacturers" turned to threats as it tried to derail a World Health Organization resolution that encouraged breast-feeding.
- Seems that some threats on trade were proposed to several counties - including Equador
- The Times says this scenario was verified by several other delegates present, many of whom requested anonymity for fear of retaliation from the U.S.
Elon Musk to the rescue?
-Put a team on designing a mini-submarine to help with the rescue of the Thai soccer team stuck in a flooded cave.
- Created a single person, airtight cylinder with air tanks attached.
Gold commercials - discuss beating all major indices , blah blah... But listen closely they talk about it through 2012.
- Are these "old" commercials or scams?
- Let's look at the chart:
A hacker stole $23.5 million from a cryptocurrency company called Bancor (Bitcoin was down 5% today, and Ethereum was down 8%)
---
Love the Show?
Then how about a Donation?
---
FED LIMERICKS (July ends this special section of the show)

Don't look for monsters under your bed
I tell my kids, those are all in your head
On Jekyll Island the creature was born
Leaving our money sundered and torn
The real monster's unseen, they call it the Fed
Chris McCoy : B
For he is a jolly good fellow
Playing with rates keeps them all quite mellow
No matter what we surmise
Stocks must keep on the rise
And not sway or jiggle like jell-o
Andrew Horowitz : A-
---
*** NEW INTERACTIVE CHARTS ***
Winners will be getting great stuff like the new DHUnplugged Shirts (Designed by Jimbo) - PLUS a one-of-a-kind DHUnplugged CTP Winner's certificate..

CLICK HERE FOR MORE CHARTS ON TRADING VIEW
---
UPDATE - NEW ETF - Global X Millennials Thematic ETF Challenge!
The top holdings of Global X Millennials Thematic ETF (MILN) include stocks many investors would expect, such as Facebook, LinkedIn and Amazon, which take advantage of the tech tendencies of millennials. But some names might be more surprising like real estate investment trusts AvalonBay Communities and Equity Residential, and Home Depot, which could benefit from millennials moving out of the home of their parents.
We are creating the DH Old Codger Index Portfolio to compete against this new ETF to see how "old school" stocks do in comparison. Companies in our index will include: (updated names as of 8/29/16)
We have the performance summary running (daily and since inception of 5/6/16) - DHOCI vs. Millennials ETF Battle
---
Bike sharing service Lime said on Monday it raised $335 million from a group of investors including ride-sharing firm Uber Technologies Inc and Alphabet Inc.
- Uber will work with Lime as a strategic partner in the electric scooter space with the companies working to co-brand Lime's scooters and make the service available on the Uber app.
- The latest investment round values California-based Lime at $1.1 billion, Bloomberg reported earlier on Monday.
- Bird, Lime's rival in the electric scooter space, raised $300 million in June in a round led by Sequoia Capital, giving the company a $2 billion valuation.
Venezuelan consumer prices rose 46,305 percent in the 12 months ending in June.
- June inflation accelerated to 128.4 percent, the fastest this year, from 110.1 percent, according to opposition legislator Angel Alvarado.
- Food prices rose by 183 percent in June (for the month!)
Bank fees!
- A record US$1.45trn of US syndicated lending to companies for acquisitions, leveraged buyouts, dividends and refinancing in the first half of the year has propelled bank fees from arranging the loans to all-time highs.
- The US$8.1bn earned in the first half of this year slightly topped the prior record US$8bn taken in during the second half of last year, setting a new peak, according to Freeman Consulting Services.
Southwest Airline will no longer serve peanuts. What have we done???
Microsoft is cutting prices on its Surface devices, introducing a $399 tablet to compete with Apple's least-expensive iPads.
Pfizer annouced some increases to drug prices last week. President Trump was not happy.
- Now Pfizer says that after a "talk" with President Trump they will not be increasing prices.
Tesla announced plans to build a factory in Shanghai, a move expected to boost sales in the world's largest auto market but comes amid a broader trade dispute between the U.S. and China.
- More jobs moving overseas due to Tariffs.
What is John C. Dvorak writing for PC Magazine?
---
See this week's stock picks HERE
---
Follow John C. Dvorak on Twitter
Follow Andrew Horowitz on Twitter
---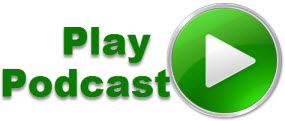 Podcast: Play in new window | Download (Duration: 1:03:51 — 44.1MB)
Subscribe: RSS