Confusion over the recent comments from White House speakers left markets in a tizzy. The tariffs imposed by the U.S. seem to be creating a backfire as Harley Davidson looks to move manufacturing to Europe to steer clear of Eurozone tariffs.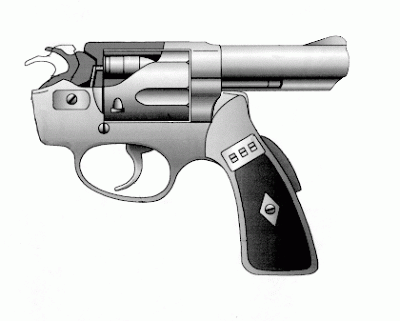 Markets are on edge and key technical levels are in sight. The end of the quarter window-dressing may provide a quick reprieve for what has been a prolonged period of selling.
Plus – getting to the end of the special section of Fed Limericks.
---
Click HERE for Show Notes and Links
DHUnplugged is now streaming live - with listener chat. Click on link on the right sidebar.
---
Love the Show?
Then how about a Donation?
---
Follow John C. Dvorak on Twitter
Follow Andrew Horowitz on Twitter
Market Update

Last week, the S&P 500 index ended the week lower by 0.9%. The tech-heavy Nasdaq lost 0.7%, but did notch a new all-time high on Wednesday, and the Dow Jones Industrial Average tumbled 2.0%. Much of the angst is once again coming from the treat of tariffs and concern over the tensions related to China trade. Europe still getting hit hard and emerging (submerging) markets are also getting sold.
In response to the threat of tariffs, not only is China reciprocating, they are also weakening their currency.

This is the last week of the month and the last week of the quarter. Several important economic reports are slated to be released over the next few days, including:
Consumer Confidence, Durable Goods Orders, Pending Home Sales, GDP (3rd revision), Personal Income, Personal Spending and PCE Prices.
Crude oil up above $70/barrel on news that restrictions on buying Iranian oil are being put in place.
Interesting Development - Backfire
Harley-Davidson Inc. plans to shift some production of its motorcycles out of the U.S. in response to European Union tariffs, as President Donald Trump's trade war undermines an iconic American manufacturer.
- Each motorcycle will cost about $2,200 more after the European Union raised its levies on imported U.S. bikes to 31 percent from 6 percent on June 22.
- This will cost Harley about $90 million to $100 million annually, as the company will absorb rather than pass extra costs on to customers.
- Now President Trump is Tweetstorming that Harley will pay taxes "like never before" if they move facilities to Europe. (But this just makes sense! Manufacture and sell in Europe to Europe)
President Trump is is now providing restaurant reviews:
John McAfee has been caught up in an alleged assassination attempt, claiming to have been poisoned.
- He says that "enemies" had "spiked something" and showed pictures of him wired up to everything the Vidant Medical Centre, North Carolina had to offer. He is said to have been unconscious for two days.
- Supposedly looking to introduce a physical cryptocurrency (what is that?)
Trade Wars heating up - After some weekend rhetoric from the White House, Treasury Secretary Mnuchin says that trade restrictions will apply to ALL countries that try to steal our technology.
- Why is the U.S. administration issuing blanket threats via social media?
China has taken down/blocked HBO's website after John Oliver has a critical segment about President Xi.
OPEC met and decided to add to production to keep key levels of inventory. Pumping a bit more - but not as much as was seen by most analysts. Oil move up 4% on the news.
Rumors swirling that Kraft foods is looking to make an offer for Campbells - could be a good marriage if it happens.
Yield curve flattening - possible inversion?
On Thursday, the gap between two-year and 10-year United States Treasury notes was roughly 0.34 percentage points. It was last at these levels in 2007 when the United States economy was heading into what was arguably the worst recession in almost 80 years.
- Every recession of the past 60 years has been preceded by an inverted yield curve, according to research from the San Francisco Fed. Curve inversions have "correctly signaled all nine recessions since 1955 and had only one false positive, in the mid-1960s, when an inversion was followed by an economic slowdown but not an official recession," the bank's researchers wrote in March.
- Since this has a good predictive power (or causes) recessions - will the Fed allow the yield curve to invert?
Big week in Saudi Arabia - Women can now legally drive cars.
General Electric Co.  plans to spin off its health-care business and unload its ownership in oil-services company Baker Hughes, betting that the once-sprawling conglomerate can reverse a painful slump by further shrinking. (Stock up 7.5% on the news)
- Several studies are trying to show that after a company is kicked out of the DJIA they often perform very well.
Housing prices are still climbing at a brisk pace - April S&P Case Shiller 20-city Index Y/Y +6.6% vs +6.8% consensus
A group of Republican and Democratic U.S. lawmakers asked Alphabet Inc's Google on Wednesday to reconsider its work with Chinese telecommunications firm Huawei Technologies Co Ltd , which they described as a security threat.
- Where does this go from here?
CryptoCurrencies - Smashed over the weekend. Serious carnage (Bitcoin was sub $6,000)
The Supreme Court ruled today in favor of President Donald Trump's September order to restrict travel from several majority Muslim countries to the United States.
- In the 5-4 opinion written by Chief Justice John Roberts, the court found that Trump's travel restriction fell "squarely" within the president's authority.
- The court rejected claims that the ban was motivated by religious hostility.
---
Love the Show?
Then how about a Donation?
---
FED LIMERICKS (July ends this special section of the show)

They indicate that rates will rise
The economy is solid they surmise
But if stocks go lower
They will surely go slower
Keeping equity prices on their highs
Andrew Horowitz : A
---
*** NEW INTERACTIVE CHARTS ***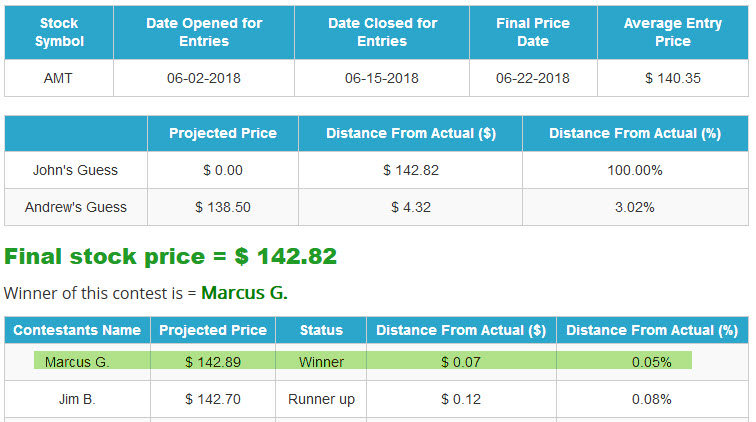 Winners will be getting great stuff like the new DHUnplugged Shirts (Designed by Jimbo) - PLUS a one-of-a-kind DHUnplugged CTP Winner's certificate..

CLICK HERE FOR MORE CHARTS ON TRADING VIEW
---
UPDATE - NEW ETF - Global X Millennials Thematic ETF Challenge!
The top holdings of Global X Millennials Thematic ETF (MILN) include stocks many investors would expect, such as Facebook, LinkedIn and Amazon, which take advantage of the tech tendencies of millennials. But some names might be more surprising like real estate investment trusts AvalonBay Communities and Equity Residential, and Home Depot, which could benefit from millennials moving out of the home of their parents.
We are creating the DH Old Codger Index Portfolio to compete against this new ETF to see how "old school" stocks do in comparison. Companies in our index will include: (updated names as of 8/29/16)
We have the performance summary running (daily and since inception of 5/6/16) - DHOCI vs. Millennials ETF Battle
---
The Bay Area is so expensive, earning $117,400 a year qualifies you as "low income" in some counties.
- Every year the U.S. Department of Housing and Urban Development releases "income limits," the minimum income level required to qualify for some affordable housing programs.
- To be considered "low income" in San Francisco, San Mateo and Marin counties, a family of four must earn $117,400 a year. "Very low income" is considered $73,300.
The end is finally here for Toys "R" Us stores in the United States. The toy retailer will close its remaining 200 stores on Friday.
- Some stores will remain open in Canada
Nigeria has overtaken India as the country with the largest number of people living in extreme poverty
- An estimated 87 million Nigerians, or around half of the country's population, thought to be living on less than $1.90 a day.
- The findings, based on a projection by the World Poverty Clock and compiled by Brookings Institute, show that more than 643 million people across the world live in extreme poverty, with Africans accounting for about two-thirds of the total number.
Playing with fire?
Microsoft founder Bill Gates is pouring £3 million ($4 million) into a project to create killer mosquitoes that destroy each other through sex.
- It's a bid to curb malaria, a deadly disease typically transmitted through the bite of infected mosquitoes.
- Tech mogul Gates will use funds from his own charity organization – the Bill and Melinda Gates Foundation – to eradicate malaria "within a generation."
- The plan is to create genetically modified male mosquitoes that mate with their female counterparts in the wild.
- Only female mosquitoes bite, so Gates' army of gene-engineered male mosquitoes would be safe to humans.
- What's important is that these male mosquitoes contain a self-limiting gene that gets passed onto female mates.
What is John C. Dvorak writing for PC Magazine?
---
See this week's stock picks HERE
---
Follow John C. Dvorak on Twitter
Follow Andrew Horowitz on Twitter
---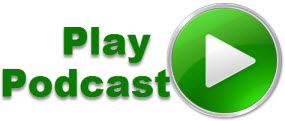 Podcast: Play in new window | Download (Duration: 1:05:14 — 45.1MB)
Subscribe: RSS