Markets back in rally mode – with a few fits and spurts. Everything looks pretty good in the U.S. as small-caps hit new highs.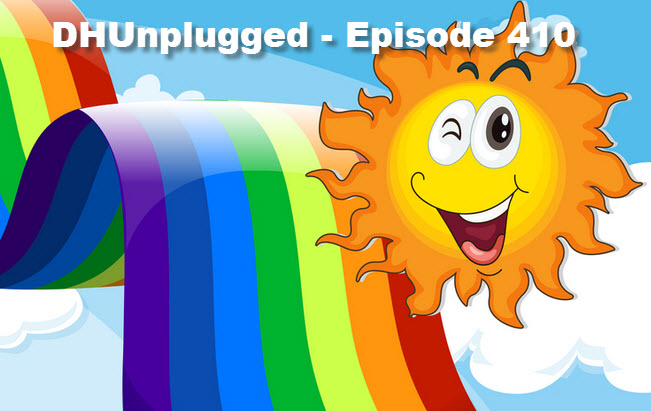 Headwinds are there, but not much is putting a damper on optimism. Economic reports are still signaling good times ahead.
Plus: the latest news that needs to be unwrapped and reviewed, a new Closest to The Pin and more….
---
Click HERE for Show Notes and Links
DHUnplugged is now streaming live - with listener chat. Click on link on the right sidebar.
---
Love the Show?
Then how about a Donation?
---
Follow John C. Dvorak on Twitter
Follow Andrew Horowitz on Twitter
Market Update

Small-caps hit a record, NASDAQ100 at a record. S&P and DJIA still off a bit. Markets like what they see here in the U.S.. ISM reports continue to show solid growth and unemployment is at multi-decade lows. Italy magically was able to start the process of forming a government (after they realized that markets would punish the country's bonds severely if they did not)
Generally, all things re good and as earnings season has now come to a close, there is a sigh of relief that all looking pretty good. Sunshine and Rainbows...
VIX Closed at 12.45 today!
Headwinds remain with tariffs and geopolitical tensions (EU, Mexico and Canada are ready to apply reciprocal tariffs on any tariffs that the U.S. applies.
On that : Mexico put tariffs on American products ranging from steel to pork and bourbon on today, retaliating against import duties on metals imposed by President Donald Trump.
The "official" unemployment rate is at 3.8% (new payrolls were pretty impressive with a 230k+ gain)
There was one thing that could have tipped people off that Friday's report was going to be good:
According to Reuters: "President Donald Trump set tongues wagging across Wall Street and among economists on Friday when he tweeted what some viewed as a tip about the big monthly U.S. payrolls report due out later in the morning."
- "Looking forward to seeing the employment numbers at 8:30 this morning," Trump said by tweet at 7:21 a.m. EDT (1121 GMT), just over an hour before the highly anticipated news was released
- Larry Kudlow, director of the White House National Economic Council, said in television interviews later on Friday that he had briefed Trump on Thursday about the numbers.
- By law, the NEC head is one of a handful of administration officials allowed an advance view of the report before its public release from a high-security lockup at the Labor Department, typically on the first Friday of the month at 8:30 a.m. EDT
ISM Manufacturing and Services composite looks solid.
Big boys hitting new highs:
Apple (AAPL), Netflix (NFLX), Microsoft (MSFT), Facebook (FB), Amazon (AMZN)
Microsoft buying Github for $2billion - thoughts?
Apple's (AAPL) rumored decision to use organic light-emitting diode (OLED) displays in next year's iPhone could provide a boost to Applied Materials (AMAT), Advanced Energy Industries (AEIS) and MKS Instruments (MKSI), Pacific Crest Securities said last week.
- OLED display suppliers like Samsung are boosting their production capacity to meet expected demand for OLED smartphones from Apple and others, Pacific Crest analyst Weston Twigg said in a research report.
Ordering from Amazon is easy and fast - but what is with this next day delivery cost?
McDonald's will upgrade 1,000 stores with kiosk and mobile order technology every quarter for the next eight to nine quarters.
- International markets like Canada, Australia and the U.K. are already fully integrated with kiosk service and mobile ordering.
- McDonald's has also been exploring delivery in the U.S. in an attempt to meet customer demand and changes in how consumers want to get their food.
Marijuana Math: 91,000 Floridians are buying 56 pounds of pot a week under the orders of 1,400 doctors.
- Florida registers 5,400 new users per week
U.S. President Donald Trump waded further into television controversies on Friday, calling for comedian Samantha Bee to be fired after she made a vulgar comment about his daughter and White House adviser Ivanka Trump on her program.
---
Love the Show?
Then how about a Donation?
---
FED LIMERICKS
There was a young man from Nantucket
Who studied the Fed's beige booklet
Nothing made sense
They had no defense
So he gave up the task and said fuck it
Simon Davies : C
Around and round they go
How to keep rates at a low
Without a plan
They shoot from the can
Hot air is all they can blow
Andrew Horowitz : C+
---
*** NEW INTERACTIVE CHARTS ***
Winners will be getting great stuff like the new DHUnplugged Shirts (Designed by Jimbo) - PLUS a one-of-a-kind DHUnplugged CTP Winner's certificate..

CLICK HERE FOR MORE CHARTS ON TRADING VIEW
---
UPDATE - NEW ETF - Global X Millennials Thematic ETF Challenge!
The top holdings of Global X Millennials Thematic ETF (MILN) include stocks many investors would expect, such as Facebook, LinkedIn and Amazon, which take advantage of the tech tendencies of millennials. But some names might be more surprising like real estate investment trusts AvalonBay Communities and Equity Residential, and Home Depot, which could benefit from millennials moving out of the home of their parents.
We are creating the DH Old Codger Index Portfolio to compete against this new ETF to see how "old school" stocks do in comparison. Companies in our index will include: (updated names as of 8/29/16)
We have the performance summary running (daily and since inception of 5/6/16) - DHOCI vs. Millennials ETF Battle
---
A U.S. judge has ruled that investors who claimed that Theranos Inc defrauded them into investing indirectly in the company by touting revolutionary blood-testing technology that never existed cannot pursue their claims as a class action.
- In a decision late on Thursday, U.S. Magistrate Judge Nathanael Cousins in San Jose, California said five of the investors' six claims contained an element of reliance, making it more appropriate for the investors to sue individually rather than as a group.
A federal appeals court on Friday rejected a bid by Raj Rajaratnam, the highest-profile hedge fund manager convicted in a sweeping U.S. crackdown on insider trading, to void much of his 2011 conviction and shorten his 11-year prison term.
- The 2nd U.S. Circuit Court of Appeals in Manhattan said the Galleon Group founder waived his claim that his trades did not qualify as insider trading by not raising it in an earlier appeal, and did not show he was "actually innocent." It also rejected Rajaratnam's challenge to his $53.8 million forfeiture order.
Crypto-Stunt gone bad:
It was a stunt designed to play on one of cryptocurrencies most resilient memes: "to the moon" -- the idea that prices will skyrocket, leaving currency holders rich in the process. But it was a stunt that left one Sherpa presumed dead on Mount Everest.
- ASKfm, one of the world's top 10 social media networks, was about to release a brand new Initial Coin Offering (ICO), giving early investors the chance to pre-buy some of its cryptocurrency before its launch. To promote the ICO ASKfm sent four "crypto enthusiasts" on an expedition to Mount Everest.
-The plan: bury $50,000 worth of ASKT, ASKfm's cryptocurrency, in a nano ledger at the top of the mountain.
- But it appears that the lost Sherpa was not reported in the news items after the stunt (presumably not to put the kibosh on the ICO)
UGH:
The next edition of the Miss America pageant will scrap swimsuits and will be more inclusive to women of all sizes, the contest announced Tuesday.
- Gretchen Carlson, the chairwoman of the Miss America board of directors, announced on "Good Morning America" that the event will no longer feature a swimsuit portion or the evening gown portion.
- Miss America will be a competition, not a pageant, Carlson said on the show Tuesday.
DUMB and waste of taxpayer money
- The Coast Guard rescued a man who was caught in a storm trying to cross the Atlantic Ocean in a rowboat.
- Fifty-two-year-old Duncan Hutchinson was attempting to row from New York to Scotland on Sunday night when he faced 21 mph (34 kph) winds and 8½-foot (2.6 meters) seas about 20 miles (32 kilometers) east of Barnegat Light, New Jersey. The man called the Coast Guard.
- A Coast Guard rescue boat navigated the high seas and reached the man on Monday. Officials say thankfully the man was well prepared and radioed for help.
A Virginia man has slurped down 40 dozen oysters to claim victory at this year's World Oyster Eating Championship in New Orleans.
NOLA.com/The Times-Picayune reports Darron Breeden ate 480 of the bivalves in eight minutes in Sunday's Oyster Festival event.
What is John C. Dvorak writing for PC Magazine?
---
See this week's stock picks HERE
---
Follow John C. Dvorak on Twitter
Follow Andrew Horowitz on Twitter
---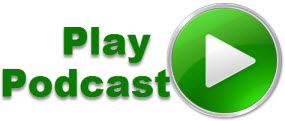 Podcast: Play in new window | Download (Duration: 1:06:46 — 46.1MB)
Subscribe: RSS