Europe in turmoil as Italian politicians were unable to form a government. Major rotation out of European banks and bonds helped to push down the 10-year U.S. Treasury yield.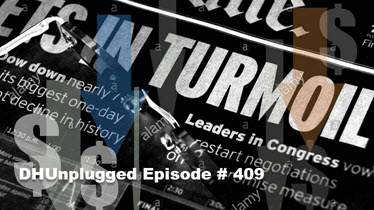 After a week off, not much has changed The tape is very sensitive to any and all headlines. Markets are still in a consolidation mode and it will be interesting to see what will pull or pull it out of this status.
The winner of the Closest to The Pin will is announced for Baidu and much more.
---
Click HERE for Show Notes and Links
DHUnplugged is now streaming live - with listener chat. Click on link on the right sidebar.
---
Love the Show?
Then how about a Donation?
---
Follow John C. Dvorak on Twitter
Follow Andrew Horowitz on Twitter
Happy Post - Memorial Day
Last week - sorry about no show.... Had some business needed to be taken care of.
Market Update

Markets are still in consolidation mode. A bit up, a bit down. DJIA and SP500 are flat on the year, small-caps and NASDAQ up nicely.
North Korea, ON, OFF, ON again. Concerns about geopolitical issues in the Eurozone as Italy has been unable to form a government after March 4th elections. On Sunday night, the Italian president's decisions to quash a proposed populist coalition and ask economist Carlo Cottarelli to assemble a politically neutral government sets up the steps to an early election that could have Italy's voters going to the polls for the second time this year.
Italian bonds are plunging - EUROPE IN TURMOIL:
Suggestions that the long awaited financial implosion of the region are once again making headlines. George Soros is out with a list of his short targets in Europe. Is this going to happen? Will we see contagion if it does?
Oil is seeing a sharp sell-off from recent highs. Saudi Arabia and Russia are discussing raising OPEC and non-OPEC oil production by some 1 million barrels a day, sources said, weeks after U.S. President Donald Trump complained about artificially high prices. WTI crude recently hit a high of $71.75 and now trading near $67.
The VIX moved sharply higher today on the heels of the news in Italy (back above 17). U.S. Treasuries were being bought aggressively (probably rotating out of Italian bonds)
Financials are one of the worst hit sectors - down 3.4% on the day. Down 3.65% year-to-date as interest rates have have been flattening the yield curve and concern over what is going on in Europe. Emerging markets are also down for the year - higher U.S. dollar becoming a problem for them even as they were the BEST IDEA of 2018 by so many in the industry.
- FYI: The Deutsche Bank ADR dates back to Nov '96. Total Return over that period: -65% ... Closing in all-time low today.
Big week for economic reports:
Wednesday: GDP 2nd estimate (2.3%), ADP Employment Change (190k), Fed Beige Book
Thursday: Personal Income (+0.3%), Personal Spending (+0.3%), Personal Consumption Expenditures - PCE Prices (+0.2%), Initial Claims
Friday: Nonfarm Payrolls (+190k), Unemployment Rate (3.9%), ISM Index (58), Construction Spending (+1.0%), Auto Sales, Truck Sales
Depending on how good these reports are, may see a major move in bond yields. Right now there is a flight to safety, however if eco reports are strong, that could reverse very quickly.
Salesforce (CRM) is out with earnings. Company beat (0.74 vs. $0.46). In the initial headline - there was a tidbit about deferred revenue to talked about constant currency based accounting.
- Stock price moves up a bit after hours, closing in on all-time high territory.
- Will we start to see more of this now that the U.S. dollar has started to move higher?
In the latest release of the Fed minutes, most Federal Reserve policymakers thought it likely another interest rate increase would be warranted "soon" if the U.S. economic outlook remains intact, minutes of the central bank's last policy meeting showed.
- The readout of the meeting, released on Wednesday, also included a call by some policymakers to revise the Fed's monetary policy statement soon to reflect that rates would be close or above long-run estimates before too long.
- As a follow up - just a couple of days later there was more comments from Fed officials that they are willing to let the economy run HOT
CHINA
Profits earned by Chinese industrial firms in April rose at their fastest pace in six months, data from the National Bureau of Statistics (NBS) showed on Sunday, as factories benefited from higher prices and strong demand.
- Profits in April rose 21.9 percent year-on-year to 576 billion yuan ($90.14 billion), the quickest since October, bringing gains for the first four months of 2018 to 15 percent.
More hacking?
- The FBI warned on Friday that Russian computer hackers had compromised hundreds of thousands of home and office routers and could collect user information or shut down network traffic.
- The U.S. law enforcement agency urged the owners of many brands of routers to turn them off and on again and download updates from the manufacturer to protect themselves.
- Infections were detected in more than 50 countries, though the primary target for further actions was probably Ukraine, the site of many recent infections and a longtime cyberwarfare battleground.
Recession Poll - Believable?
- There is nearly a one-in-three chance of a U.S. recession in the next two years, according to a Reuters poll of economists who cited concerns about an already-old business cycle, as well as rising interest rates and barriers to trade.
- The latest poll of over 100 economists taken May 16-24 showed U.S. economic growth was forecast to average 2.8 percent in 2018, its fastest pace in three years, fueled by the biggest tax overhaul since the 1980s.
Kinda Feel Good Story
Around 5,000 dogs served in Vietnam as guard dogs or scouts. When soldiers finished their tours, another handler was assigned to dogs already in Vietnam. After the war ended and troops returned home, the dogs were deemed excess equipment and left behind - many were euthanized, some were given to the Vietnamese army and some were left to fend for themselves.
- Now there is a memorial statue for them
- The Wisconsin memorial features a soldier holding an M-1 rifle and his dog's harness. The life-size bronze sculpture is of a German Shepherd, the most common breed that served in Vietnam.
Did you see the Tweet with the picture of the shirt from show #400 encased and locked with key? [LINK]
---
Love the Show?
Then how about a Donation?
---
FED LIMERICKS
The three year has just gone above three
And investors are starting to see
The markets in trouble
and we are in a bubble
While Powell shouts 'relax and trust me !'
Simon Davies : B
---
*** NEW INTERACTIVE CHARTS ***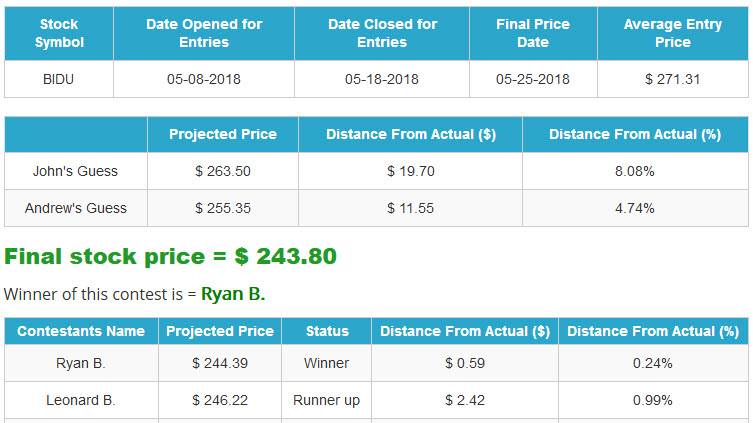 Winners will be getting great stuff like the new DHUnplugged Shirts (Designed by Jimbo) - PLUS a one-of-a-kind DHUnplugged CTP Winner's certificate..

CLICK HERE FOR MORE CHARTS ON TRADING VIEW
---
UPDATE - NEW ETF - Global X Millennials Thematic ETF Challenge!
The top holdings of Global X Millennials Thematic ETF (MILN) include stocks many investors would expect, such as Facebook, LinkedIn and Amazon, which take advantage of the tech tendencies of millennials. But some names might be more surprising like real estate investment trusts AvalonBay Communities and Equity Residential, and Home Depot, which could benefit from millennials moving out of the home of their parents.
We are creating the DH Old Codger Index Portfolio to compete against this new ETF to see how "old school" stocks do in comparison. Companies in our index will include: (updated names as of 8/29/16)
We have the performance summary running (daily and since inception of 5/6/16) - DHOCI vs. Millennials ETF Battle
---
Hurricane season is just getting started. What companies may benefit if it is a bad year?
- Home Depot (HD), Lowes (LOW), Hertz (HTZ), Avis (CAR), Hotels??
- Generator Company Generac (GNRC)
Crypto Addiction is a THING
- A Scottish hospital is treating people who are addicted to trading cryptocurrencies in the UK's first ever 'crypto clinic,' the Evening Standard reported today, May 28.
- Castle Craig Hospital in Peeblesshire, the Scottish Borders, has created a course of residential treatment for those it deems to be crypto addicts.
- Experts told the Evening Standard that crypto trading can become a form of behavioural addiction, with traders obsessively glued to "minute-by-minute" market fluctuations. The devised treatment program is therefore closer to existing methods for treating gambling addictions, rather than to substance abuse programs.
Canada's Bombardier Inc on Sunday announced two new longer-range variants of its existing large-cabin Global business jets
- The Global 5500 and 6500 jets are expected to offer 13 percent improved fuel burn and longer ranges compared with the plane-and-train-maker's existing Global 5000 and 6000 aircraft. The jets will also have new wings, interiors, and Rolls Royce engines, among other upgrades, Bombardier spokesman Mark Masluch said.
An accident at a crematorium sent human remains into the air in National City, California on Thursday.
- Fire officials were called to the scene of the Cortez Family Crematorium in San Diego county around noon.
- KGTV reported: National City Fire Captain Brian Krebs said the furnace was in use and the oven door was not shut, sending smoke out of the chimney and the open doors of the building.
ABC announced on Tuesday that it would cancel the hit sitcom "Roseanne" following "abhorrent" comments from the show's star, Roseanne Barr, who had compared former Obama advisor Valerie Jarrett to an ape.
- "Roseanne's Twitter statement is abhorrent, repugnant and inconsistent with our values, and we have decided to cancel her show," Channing Dungey, president of ABC Entertainment, said in a statement Tuesday.
- In a since-deleted tweet, Barr said of Jarrett: "muslim brotherhood & planet of the apes had a baby=vj."
Roseanne then apologizes: I apologize to Valerie Jarrett and to all Americans. I am truly sorry for making a bad joke about her politics and her looks. I should have known better. Forgive me-my joke was in bad taste.
What is John C. Dvorak writing for PC Magazine?
---
See this week's stock picks HERE
---
Follow John C. Dvorak on Twitter
Follow Andrew Horowitz on Twitter
---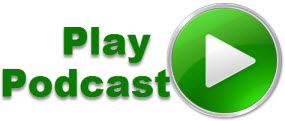 Podcast: Play in new window | Download (Duration: 1:02:40 — 43.3MB)
Subscribe: RSS