Markets appeared to be back in bull mode. Earnings season wraps up with very impressive results. Buybacks are massive and buyers like what they see.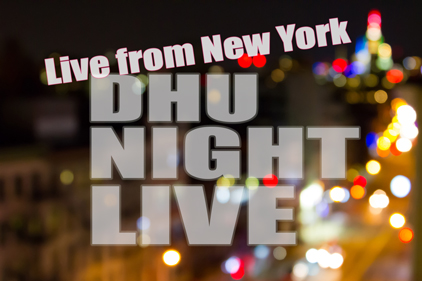 There has also been a noticeable lack of headline risk as little mention of tariffs or other negative tones are heard into the mid-term elections.
Plus, we take a look at some of the latest and greatest financial technology as we discuss the Benzinga FinTech Awards conference.
---
Click HERE for Show Notes and Links
DHUnplugged is now streaming live - with listener chat. Click on link on the right sidebar.
---
Love the Show?
Then how about a Donation?
---
Follow John C. Dvorak on Twitter
Follow Andrew Horowitz on Twitter
LIVE FROM NEW YORK!
Market Update

Big week! (Last week) The Dow Jones Industrial Average rose 568.66 points, or 2.3%, to 24,831.17, the Standard & Poor's 500 index gained 2.4%, to 2727.72, and the Nasdaq Composite climbed 2.7%. News of the U.S. pulling out of the Iran Nuke deal initially was seen as a negative, but then Crude oil rallied, giving a major boost to the oil sector - thereby helping to implant the benefit of better earnings for a sector that had been negative for some time.
UPDATE - Stocks sold off today due to ???
- Headlines want to blame on Home Depot issuing some soft guidance and the 10-year Treasury yields pushed to levels last seen in 2011 as investors weigh the prospect for higher Federal Reserve rates.
- The S&P 500 Index slumped as health-care and tech shares retreated. The Treasury selloff sent note yields to 3.07 percent.
CPI (Inflation) came in a bit softer than expected, that was seen in a positive light that the economy was not (yet) overheating.
The VIX slowly, but surely, continued on its way down, closing at 12.65 (remember, just a couple of months back it was 50 and those that bet that it would fall again and invested in the VIX short ETF got hammered - right bet, wrong instrument)
UPDATE - THE VIX CLOSED AT 14.63 today, a big move up as markets sink.
Some of the reasons that stocks are seeing some love is the economy, earnings and:
- Standard & Poor's 500 companies are on track to announce $650 billion worth of buybacks this year, according to a Goldman Sachs estimate, smashing the previous record of $589 billion set in 2007.
- Buybacks offer investors an effective "yield" of about 3%, calculated by dividing repurchases by the $23 trillion market value of the Standard & Poor's 500 index. Combine that with the 1.9% current dividend yield and investors should get a nearly 5% combined yield this year.
On top of that - North Korea is getting closer to some sort of deal. Denuclearization (whatever that exactly means) in return for sanctions lifted and the promise.
- Why are we telling them that we will provide them with gifts and a bounty if the get rid of nukes? Why are we bribing them? How much money are we talking about?
- Sounds like the Iran deal that was just pulled back... (worst deal in history)
- What does the U.S. get out of it?
- UPDATE - Starting to get weird. There is news of a cancellation of the meeting between North and South Korea due to US military exercises
This week we have Retail Sales (came in about where expected), Housing starts and a few other misc economic data points - not a big week overall.
UPDATE FROM Benzinga FinTech Awards
Some really interesting discussios and presentations today. Interviewed Tom Eck - CTO IBM Watson (Financial area), John Barterlman - President Tradestation, Casey Hurbis - CTO Quicken Loans (Rocket Loans).
Many presentations and pitches for best FinTech - from Lending tech to smart data aggregation - Accern - interview with Kumesh Aroomoogan - ingests millions of pages a day to find out what people are thinking/saying and helps Quant funds with decision making ideas. List went  on an on - will have a few podcast episodes in the future with these interviews.
Nvidia Earnings
- Shares of Nvidia Corp fell 2 percent last Friday as investors worried that a short-term surge in demand for graphics chips from cryptocurrency miners may be undermining its core business with computer gamers.
- Most analysts continued to hold a positive opinion about the stock with at least nine brokerages raising their price targets for Nvidia shares.
Follow up - it appears AT&T was not the only company with a pay-to-play deal going on.. (Novartis also paid up and possibly others)
-AT&T paid Essential Consultants LLC, a firm set up by Cohen, a total of $600,000 over 2017 for the advice. Cohen and others were hired to help navigate "a wide range of issues," including its proposed $85 billion merger with Time Warner Inc, CEO Randall Stephenson said in a memo seen by Reuters.
- Still confusing why Michael Cohen needed to take out a home equity loan to pay $130,000 to Stormy Daniels
Over to Asia:
- Chinese insurers are channeling funds through shadow lenders to real estate and local government infrastructure projects in a bid to boost returns, six insurance and trust sources told Reuters.
- The practice undermines Beijing's efforts to cut local debt risk and curb a property bubble, highlighting the difficulties regulators face in reining in shadow lending and applying regulations uniformly across China's $15 trillion asset management sector - a key task for the country's newly merged banking and insurance regulators.
U.S. Secretary of State Mike Pompeo said Sunday that if North Korea agrees to fully dismantle its nuclear weapons program, then the United States will allow the American private sector to invest in the country.
U.S. President Donald Trump pledged on Sunday to help ZTE Corp "get back into business, fast" after a U.S. ban crippled the Chinese technology company, offering a job-saving concession to Beijing ahead of high-stakes trade talks this week.
- "Too many jobs in China lost. Commerce Department has been instructed to get it done!" Trump wrote on Twitter in the first of two tweets about U.S. trade relations with China. It said he and Chinese President Xi Jinping were working together on a solution for ZTE.
- The U.S. Commerce Department last month banned American companies from selling to the firm for seven years as punishment for ZTE breaking a 2017 agreement after it was caught illegally shipping U.S. goods to Iran and North Korea, an investigation dating to the Obama administration.
Steve Eisman, the Neuberger Berman Group money manager who famously predicted the collapse of subprime mortgages before the 2008 financial crisis, recommended shorting Deutsche Bank AG shares.
- "Deutsche Bank is a problem bank," Eisman said in a Bloomberg Television interview in Hong Kong. The German lender has "profitability issues," and will probably have to raise capital next year, he said, without disclosing his position on the shares. A Deutsche Bank representative declined to comment on the remarks.
Facebook announces that ~200 apps have been suspended pending a thorough investigation into whether they misused any data.
Supreme Court strikes down Federal law against sportsbetting
- Any state will now be free to permit sports betting or pass a law prohibiting it. New Jersey has already begun planning for a potential Supreme Court decision in their favor.
- The stocks most likely to see a positive reaction if the Supreme Court declares the law unconditional are the casino names with a large amount of exposure outside of Las Vegas (where sports betting is already legal). Below is a chart, outlining the exposure of the top casinos.
---
Love the Show?
Then how about a Donation?
---
FED LIMERICKS
Prices are rising but inflation is tame
The Fed excuses are bogus and quite lame
One thing is for sure
And we all will abhor
They will say the weather is to blame
Andrew Horowitz: D
Paul Volcker once was the man
Then came the maestro Greenspan
Bernanke and Yellin
Dug a hole which they fell in
Now they should duck when the shit hits the fan
Simon Davies : A
---
*** NEW INTERACTIVE CHARTS ***
Winners will be getting great stuff like the new DHUnplugged Shirts (Designed by Jimbo) - PLUS a one-of-a-kind DHUnplugged CTP Winner's certificate..

CLICK HERE FOR MORE CHARTS ON TRADING VIEW
---
UPDATE - NEW ETF - Global X Millennials Thematic ETF Challenge!
The top holdings of Global X Millennials Thematic ETF (MILN) include stocks many investors would expect, such as Facebook, LinkedIn and Amazon, which take advantage of the tech tendencies of millennials. But some names might be more surprising like real estate investment trusts AvalonBay Communities and Equity Residential, and Home Depot, which could benefit from millennials moving out of the home of their parents.
We are creating the DH Old Codger Index Portfolio to compete against this new ETF to see how "old school" stocks do in comparison. Companies in our index will include: (updated names as of 8/29/16)
We have the performance summary running (daily and since inception of 5/6/16) - DHOCI vs. Millennials ETF Battle
---
Rolls-Royce has officially entered off-road territory. Today, the Goodwood-based, Bayerische Motoren Werke AG brand debuted the $325,000 Cullinan, its first SUV.
- It's huge. The Cullinan stands six feet off the ground—four inches taller than its closest competitor, the Bentayga. At 5,864 pounds, it's more than 500 pounds heavier than the Bentayga, too. Angular sides and that high, flat top make it look more imposing than the rounded Bentayga or even Lamborghini's crouching, super-sporty Urus.
- One options has 2 rear facing seats off the back and a fold out picnic table
Steve Wynn's plan to sell a Picasso valued at $70 million at auction this week was derailed after the painting was damaged Friday
- A dozen years after the billionaire collector and former casino magnate put his elbow through another masterpiece by the artist.
More destructive lava flows could soon hit Hawaii's Big Island as the Kilauea volcano erupts, posing a greater threat than oozing magma that has so far destroyed dozens of homes and forced thousands to evacuate, scientists said.
- As a lava lake at Kilauea's summit drains inside the volcano, magma is running underground. It could burst to the surface as large, fast-moving and intensely hot lava flows and produce higher levels of toxic gases, Hawaiian Volcano Observatory scientist-in-charge Tina Neal said.
US Embassy officially moves to Jerusalem
- Tens of thousands of Palestinians converge on the Israeli border in the worst single day of violence there since a 2014 war.
What is John C. Dvorak writing for PC Magazine?
---
See this week's stock picks HERE
---
Follow John C. Dvorak on Twitter
Follow Andrew Horowitz on Twitter
---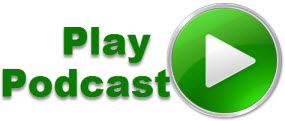 Podcast: Play in new window | Download (Duration: 58:57 — 40.8MB)
Subscribe: RSS