Even with an average quarter, big bets are being made on the bright prospects for Apple (AAPL). HUGE buybacks and a dividend hike are the darling of Wall Street – the love affair is rekindled.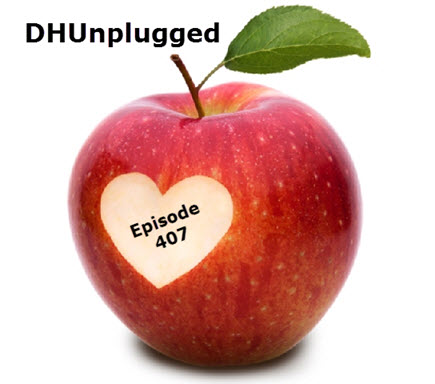 Unemployment dips below 4% and important inflation data is due this week. Of course we have some great Fed limericks to share as well as a new Closest to the Pin announcement.
---
Click HERE for Show Notes and Links
DHUnplugged is now streaming live - with listener chat. Click on link on the right sidebar.
---
Love the Show?
Then how about a Donation?
---
Follow John C. Dvorak on Twitter
Follow Andrew Horowitz on Twitter
CALLING ALL LISTENERS - LOOKING FOR WELLER 12 BOURBON - If you know how to get your hands on, let me know....
Market Update

Apple sees new all-time highs as the combination of a $100 billion buyback is backed up with comments from Warren Buffet that he bought 75 million shares in the first quarter. APPLE LOVE IS BACK! That was enough to reverse concerns that a 3.9% unemployment rate would force the Fed's hand.
Unemployment hits 3.9%, while new hires were at 164k (lower than expected)
Coming up this week we will see more key inflation data - PPI and CPI
Markets have clearly become hostage to the Algos. Up turns to down, down turns to up. Each move seems to bring the other side of the trade in hard, just to move weak hands.
As earnings have come in at the high end (and even better) than expectations, there is some background commentary wondering of this is "peak earnings" or there is more to come.... Possible that much of the benefit from tax cuts have been pulled forward and comps will be difficult moving forward into the upcoming quarters.
The U.S Dollar has been moving up pretty significantly as the thought of further rate hikes has been growing
WTI Crude oil surpassed $70 this week for a moment - as the Iran deal is in doubt - playing right into the Saudi plan to goose prices ahead of the Aramco IPO
UPDATE: President Trump on IRAN: USA is OUT - President Trump pulls out of Iran nuclear deal and imposes the highest level of economic sanctions against Iran (for some reason markets plowed higher after the announcement)
- Oil moved up as there is the potential for further unrest in Middle East as well as upwards of 500,000 barrels a day off the market from Iran's production

Getting weird out there....
-Telecommunications giant AT&T said it has paid President Donald Trump's personal attorney Michael Cohen for "insights" on the Trump administration. The disclosure came after a lawyer for porn star Stormy Daniels said AT&T had paid Cohen a total of $200,000 in four separate installments.
Tesla conference call - quite the event. Elon Musk was in rare form, babbling for a while then taking questions. Lots of awkward pauses during comments.
- When questions about financial kept coming in - he got aggravated and hung up on two analysts stating that they were posing boneheaded and boring questions. (Stock sold off hard after that)
- Musk was absolute during call that they would not need any cash infusions or go to market for more funding
- Monday, press release showed that they may in fact need more money
- Tweeted that a big short squeeze was coming (the mother of all squeezes) - stock rose nicely after that....
- One day later: Musk reportedly filed to buy more shares.... (30,000)
In the third-biggest transaction in Nestle SA's 152-year history, the Swiss food giant will spend $7.15 billion for the right to market Starbucks Corp. products from beans to capsules, marrying its international distribution network with the allure of arguably the biggest name in java.
- Nestle won't get any physical assets in the deal. Instead, Chief Executive Officer Mark Schneider is harnessing the name recognition of Starbucks, with its 28,000 outlets around the globe and massive draw in the U.S. Nestle has struggled there for years with its own products like Nespresso and Dolce Gusto.
Shaking it up after a miserable quarter:
Chief Financial Officer Drew Vollero is going to be leaving his post at the Snapchat parent company next week and will be replaced by Amazon VP of finance Tim Stone
Around the world:
Japanese household spending fell 0.7 percent in March from a year earlier to mark the second straight month of declines, underscoring the view the economy suffered a temporary lull in the first quarter as bad weather hurt consumption.
- Wage earners' income slid 3.8 percent in March, posting the third straight month of falls, in a sign firms remain wary of raising pay despite reaping record profits from robust global demand.
Australia's ANZ said it would quit paying bonuses to financial planners for selling its products, becoming the country's first major lender to change business practices in response to a powerful inquiry that has unmasked widespread misconduct in the sector.
Me2, 3, 4, 5, 6
- At least four more company officials are leaving after an investigation into complaints of harassment and bias. The departures follow six others.
- New York state's top law enforcement official, Eric Schneiderman tendered his resignation, hours after The New Yorker published allegations of physical abuse by four women. (Known as aligning himself with women's rights advocates.)
---
Love the Show?
Then how about a Donation?
---
FED LIMERICKS
The folks at the Fed need to Buck Up!
Their pride they need to Suck Up!
Changing their tunes
While flying balloons
We know in the end they will .....  (focus on future trends)
Simon Davies: C-
The Fed we entrust with our banking
But the system is ripe for a hacking
With Tim Berners-Lee
We all can agree
The web was not meant for e-everything
Chris Beggio: C
The Fed has the power at hand
To move markets as centrally planned
With a comment or note
Their aim is to float
That recessions are now totally banned
Andrew Horowitz: A
---
*** NEW INTERACTIVE CHARTS ***
Winners will be getting great stuff like the new DHUnplugged Shirts (Designed by Jimbo) - PLUS a one-of-a-kind DHUnplugged CTP Winner's certificate..

CLICK HERE FOR MORE CHARTS ON TRADING VIEW
---
UPDATE - NEW ETF - Global X Millennials Thematic ETF Challenge!
The top holdings of Global X Millennials Thematic ETF (MILN) include stocks many investors would expect, such as Facebook, LinkedIn and Amazon, which take advantage of the tech tendencies of millennials. But some names might be more surprising like real estate investment trusts AvalonBay Communities and Equity Residential, and Home Depot, which could benefit from millennials moving out of the home of their parents.
We are creating the DH Old Codger Index Portfolio to compete against this new ETF to see how "old school" stocks do in comparison. Companies in our index will include: (updated names as of 8/29/16)
We have the performance summary running (daily and since inception of 5/6/16) - DHOCI vs. Millennials ETF Battle
---
Roadtrip?
Highlands Bar & Grill in Birmingham was named America's most Outstanding Restaurant at the James Beard Foundation Awards in Chicago on Monday night. Highlands pastry chef Dolester Miles was also named best in the country, making the restaurant the runaway winner at the awards. A panel of chefs, restaurateurs, and food journalists gave chef and owner Frank Stitt's modern Southern restaurant the honors.
Two of the biggest U.S. banks, Goldman Sachs Group Inc. and Wells Fargo & Co., are on the brink of piling into credit-card lending, seeking a share of the $183 billion in fees and interest tied to the product.
- Isn't Wells Fargo under strict orders by the Fed that they cannot grow their portfolio?
Goldman Sachs is weighing the move as part of a push into consumer finance with its Marcus online lender, Chief Financial Officer Marty Chavez said during a conference call with analysts last month. Wells Fargo plans to resume targeting U.S. non-customers with mailed credit-card offers later this year and began accepting new applicants from outside affiliates in 2016.
Super Secret Project? (did we cover this?)
- Amazon.com Inc. is working on another big bet: robots for the home.
- The retail and cloud computing giant has embarked on an ambitious, top-secret plan to build a domestic robot, according to people familiar with the plans. Codenamed "Vesta," after the Roman goddess of the hearth, home and family
What is John C. Dvorak writing for PC Magazine?
---
See this week's stock picks HERE
---
Follow John C. Dvorak on Twitter
Follow Andrew Horowitz on Twitter
---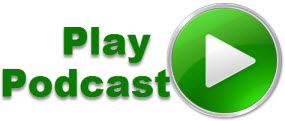 Podcast: Play in new window | Download (Duration: 1:05:21 — 45.1MB)
Subscribe: RSS