Leaders are hugging it out these days in an attempt to show that all things are just peachy. If only….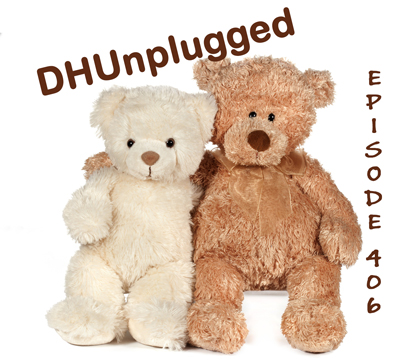 Markets are still seeing volatility as rates are rising and the Fed is about to tell us their next move.
Earnings season is wrapping up with some good news and bad news. Plus all of the important investment and economic news of the week.
---
Click HERE for Show Notes and Links
DHUnplugged is now streaming live - with listener chat. Click on link on the right sidebar.
---
Love the Show?
Then how about a Donation?
---
Follow John C. Dvorak on Twitter
Follow Andrew Horowitz on Twitter
Market Update

April is in the record books and squeezed out a positive month for equities. Emerging markets were down a bit as were bonds. The 10-year moved above 3% for a bit then came back in as some of the concern over tariffs and Central bank tightening. But a nice turnaround today in the afternoon after markets were once again sagging - from down .75% to even in 60 minutes.
Manufacturing data appears to be slowing a bit - but nothing to worry about just yet. Construction spending was down as well.
- Homebuilders have been in the doghouse of late as input prices (lumber and other materials) have been skyrocketing (Tariffs)
Auto sales seem to be slowing a bit. Nissan saw a 28% sales plunge in the latest report. Several other car companies have also reported a slowdown...
- Why is this?
- Larger is better (SUVs and Trucks seem to be hot while smaller cars not)
- With gas prices rising, does this seem right?
The Fed is holding a two day policy meeting that will culminate at a rate decision on Wednesday.
- Will they raise rates at this meeting? (Expectation are at 5% that they will raise)
- Close to a 100% change of a rate hike in June
Bitcoin and alts are still seeing a good deal of volatility. Bitcoin looked like it was going to moonshot, but now below $9,000. Still, an impressive run over the past few weeks.
T-Mobile and Sprint are planning on merging. Not sure how this will fly with all of the concern about antitrust issues.
- Both stocks are down hard after the announcement
- Tower companies also down as there is the concern that a merger may mean less cell tower needs
APPLE EARNINGS
Reports Q2 (Mar) earnings of $2.73 per share, $0.05 better than the Capital IQ Consensus of $2.68; revenues rose 15.6% year/year to $61.14 bln vs the $60.94 bln Capital IQ Consensus; gross margins of 38.3% versus 38.5% ests (guidance 38.0-38.5%)
iPhone shipments 52.2 mln versus 52 mln ests & 50.8 mln last year.
iPad shipments 9.1 mln versus 8.8 mln ests & 10.2 mln last year; Mac shipments 4.1 mln versus 4.1 mln ests & 4.2 mln last year
Americas rev +17% to $24.8 bln; Europe +9% to $13.85 bln; China +21% to $13.0 bln; Japan +22% to $5.5 bln, other Asia/Pac +4% to $3.96 bln.
Co issues upside guidance for Q3, sees Q3 revs of $51.5-53.5 bln vs. $51.51 bln Capital IQ Consensus Estimate; gross margins of 38.0-38.5% versus 38.4% ests vs 38.5% last year.
"Customers chose iPhone X more than any other iPhone each week in the March quarter, just as they did following its launch in the December quarter. We also grew revenue in all of our geographic segments, with over 20% growth in Greater China and Japan."
Adds $100 bln to share repurchase; raises dividend 16% to $0.73/share
SNAP - Snipped
Reports Q1 (Mar) loss of $0.17 per share, in-line with the Capital IQ Consensus of ($0.17); revenues rose 54.2% year/year to $230.7 mln vs the $244.57 mln Capital IQ Consensus, driven by growth in Snap Ads, and down 19% sequentially, primarily due to seasonality and the redesign.
Daily Active Users (DAU) grew from 166 million in Q1 2017 and 187 mln in 4Q17 to 191 million vs. 194 million estimate.
Tesla earnings slated for Wednesday. Thoughts?
Facebook: Will now let users see what sites are tracking them across the web in an effort for additional transparency
- All of their moves seem to be problematic to their longer-terms advertising growth prospects. (SHORT)
- More on Facebook - announced that they will be coming out with a dating app/function (Hit MTCH hard)
Starting to see some headlines about the potential for a massive rise in oil prices.
- The reluctance of energy companies to pour money into new production means that an explosive move in crude to $300 a barrel isn't out of the question, according to Pierre Andurand, one of the oil sector's most high-profile hedge-fund managers.
Fast food workers are planning to unionize
- After a two-year effort, workers at a Burgerville restaurant in Portland, Oregon, recently became the first fast-food outlet to vote to form a union.
- Pay raises for everyone!
North and South Korea leaders hug it out....
North Korean leader Kim Jong Un has crossed the line dividing the demilitarized zone to meet with South Korean President Moon Jae-in in what's being described as a historic summit.
- Hand holding and hugs.... Is this a thing with leaders these days?
In other news..... SkyBridge Capital and HNA Capital U.S. have agreed to terminate an agreement announced in January 2017 for HNA, a unit of China's HNA Group, to buy a majority stake in Skybridge.
- Scaramucci's firm that was being sold just as he was taking office (for the few days he was there)
Is this a good idea????
- Kirsten Gillibrand, a New York Democrat, introduced legislation to create a Postal Bank, empowering the nation's vast network of post offices to offer checking and ... Banking services would be a financial lifeline for the U.S. Postal Service,
---
Love the Show?
Then how about a Donation?
---
FED LIMERICKS
Greenspan, Bernanke and Yellin
All drunk the cool-aid they're sellin'
Market pleasing
With quantitative easing
and a hand basket were going to hell in
Simon Davies: A
---
*** NEW INTERACTIVE CHARTS ***
Winners will be getting great stuff like the new DHUnplugged Shirts (Designed by Jimbo) - PLUS a one-of-a-kind DHUnplugged CTP Winner's certificate..

CLICK HERE FOR MORE CHARTS ON TRADING VIEW
---
UPDATE - NEW ETF - Global X Millennials Thematic ETF Challenge!
The top holdings of Global X Millennials Thematic ETF (MILN) include stocks many investors would expect, such as Facebook, LinkedIn and Amazon, which take advantage of the tech tendencies of millennials. But some names might be more surprising like real estate investment trusts AvalonBay Communities and Equity Residential, and Home Depot, which could benefit from millennials moving out of the home of their parents.
We are creating the DH Old Codger Index Portfolio to compete against this new ETF to see how "old school" stocks do in comparison. Companies in our index will include: (updated names as of 8/29/16)
We have the performance summary running (daily and since inception of 5/6/16) - DHOCI vs. Millennials ETF Battle
---
Stuffed!
Judges of the prestigious Wildlife Photographer of the Year have disqualified a winning contestant after the anteater in his prize-winning photograph was judged "highly likely" to be a taxidermy specimen.
- Called "The Night Raider," the image was taken by photographer Marcio Cabral and depicts an anteater underneath starry skies next to a termite mound dotted with glowing bioluminescence.
- A team of five scientists all judged the work to be a fake, a conclusion Cabral strongly denies.
More Fake!
An art museum in the south of France has discovered that more than half of its collection consists of fakes, in what the local mayor on Sunday described as a "catastrophe" for the region.
- The tiny 8,000-strong community of Elne just outside Perpignan re-opened its Etienne Terrus Museum, dedicated to the works of the local artist who was born in 1857 and died in 1922, on Friday after extensive renovation work.
- But an art historian brought in to reorganise the museum following the recent acquisition of around 80 paintings, found that nearly 60% of the entire collection was fake.
Lilium, a German start-up with Silicon Valley-scale ambitions to put electric "flying taxis" in the air next decade, has hired Frank Stephenson, the designer behind iconic car brands including the modern Mini, Fiat 500 and McLaren P1.
- Lilium is developing a lightweight aircraft powered by 36 electric jet engines mounted on its wings. It aims to travel at speeds of up to 300 kilometers (186 miles) per hour, with a range of 300 km on a single charge, the firm has said.
More extensions...
Americans engaged with United Company Rusal PLC have until Oct. 23 to wind down their business with the aluminum giant amid U.S. sanctions, the U.S. Treasury Department said on Monday in a statement extending the time period.
Super Secret Project?
- Amazon.com Inc. is working on another big bet: robots for the home.
- The retail and cloud computing giant has embarked on an ambitious, top-secret plan to build a domestic robot, according to people familiar with the plans. Codenamed "Vesta," after the Roman goddess of the hearth, home and family
Bill Cosby was convicted last Thursday of drugging and molesting a woman in the first big celebrity trial of the #MeToo era, completing the spectacular late-life downfall of a comedian who broke racial barriers in Hollywood on his way to TV superstardom as America's Dad.
- #MeToo ERA?
What is John C. Dvorak writing for PC Magazine?
---
See this week's stock picks HERE
---
Follow John C. Dvorak on Twitter
Follow Andrew Horowitz on Twitter
---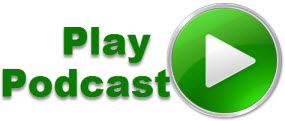 Podcast: Play in new window | Download (Duration: 1:07:44 — 46.8MB)
Subscribe: RSS