Where is JCD? Missed the show this week… Quick solo show with headlines and news tidbits from Andrew.
Markets are getting a boost as much of the headline news has subsided.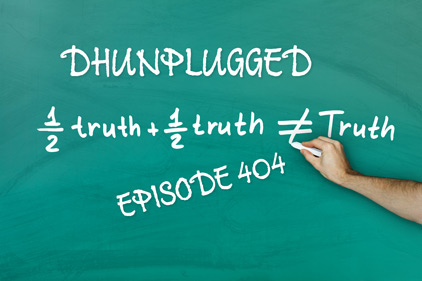 Earnings season is underway and there are a few half-truths that are being spread around that we will get straightened out.
Covering a chunk of the major stories that will be moving markets this week.
---
Click HERE for Show Notes and Links
DHUnplugged is now streaming live - with listener chat. Click on link on the right sidebar.
---
Love the Show?
Then how about a Donation?
---
Follow John C. Dvorak on Twitter
Follow Andrew Horowitz on Twitter
Another round of crazy storms and Tornado warnings this weekend.
TAX DAY!
Hours before the midnight Tax Day deadline, the IRS page for paying your tax bill using your bank account crashed.
- The IRS "Direct Pay" page allows filers to transfer funds from their checking or savings account to pay what they owe. As of 1:50 p.m. ET on April 17 — Tax Day — the page was unavailable.
- Treasury Secretary Mnuchin said that they will be extending the due date for online tax return submission by one day
Market Update

Out of the doldrums, markets have a positive week last week after a extreme volatility on a daily basis. The VIX is coming in as there is some calm-after-the-storm now the the Syrian situation has been proclaimed a total success. The markets seem to have concluded that the worst is over and time to get back to buying!
Earnings season is underway - there is a incorrect commentary being espoused by experts that have been appearing on TV lately. They keep saying that the recent weakness in stocks is because companies are in blackout periods before earnings season (partially true) and that once earning seasons starts a pickup in activity will begin (also partially true). But the way they are pushing the idea, they make it seem as if once earnings season starts, all companies can start buying again....
Here is the actual definition:
Under SEC rules, companies can't buy back any of their shares during the roughly five-week period which ends two days after the company's results are released.
Therefore, while there is a blackout period, it is different for each company and not related to the start of earnings season. Semantics, but still some companies may be reporting 3 weeks or more after the "start" of earnings season... FAKE BLACKOUT NEWS or HALF TRUTH?
Earnings:
Bank earnings were good on top and bottom line generally. However there was some tepid outlook that was mentioned in conference calls that turned gains into losses on Friday for JP Morgan, CitiGroup and Wells Fargo.
Goldman Sachs (GS) beats on both ends and has a pretty solid quarter for fixed income. Most banks have had a good 3 months for trading... (Bank of America did not have a down day for the quarter with their trading unit - THANK YOU MR. VOLATILITY)
- Stock was initially up then fell 2% (same pattern as other bank stocks after earnings)
Wells Fargo chart looks miserable
Netflix prelim Q1 $0.64 vs $0.63 Capital IQ Consensus; revs $3.7 vs $3.69 bln Capital IQ Consensus
- US Streaming sub adds 1.96M vs. 1.45M guidance and 1.48M ests
- International streaming sub adds 5.46M vs. 4.9M guidance and 5.02M ests
- GUIDANCE !
-- Sees Q2 EPS $0.79 vs $0.66 Capital IQ Consensus
-- Sees revs $3.93B vs $3.89 bln Capital IQ Consensus
-- Sees Q2 US streaming subs adds 1.2M domestic and 5 mln intl; both above ests
-- Revenue grew 43% year over year in Q1, the fastest pace in the history of the streaming business, due to a 25% increase in average paid streaming memberships and a 14% rise in ASP.
- CLOSED SESSION AT ALL TIME HIGH

IBM prelim Q1 $2.45 vs $2.42 Capital IQ Consensus Estimate
- Revs $19.1 bln vs $18.80 bln Capital IQ Consensus Estimate
- Stock took a hit right after, down $8 from close
CSX prelim Q1 $0.78 vs $0.66 Capital IQ Consensus Estimate
- Revs $2.88 bln vs $2.80 bln Capital IQ Consensus Estimate
- Stock up 6% after the number
Summary of action thus far in earnings season - seems that a good amount of the beats have been expected. BIG beats are being rewarded if outlook is good as well. Simple beats are hitting price.
- Most stocks are trying to get back above bases that have been formed since Feb market correction.
Treasury Secretary Mnuchin said today that he is confident that with a 3% growth rate that the cost of the tax cuts will be paid.
- WAIT A MINUTE - Wasn't the tax cuts supposed to bring on 4-5% growth?
- How does 3% growth pay back the massive deficit from tax cuts.
Riddle me this:
- 1) Look at the chart below. Is the Yuan up or down versus the USD over the past year??
2) Then, click on this:
Not sure if this is anything:
- Trim Tabs today: U.S. Companies Announce $305 Billion in Cash Takeovers and Stock Buybacks in First Quarter, More Than Double Growth of $131 Brillion in Pre-Tax Wages and Salaries.
International Update....
MAGIC!
- China's gross domestic product rose 6.8 percent in the first quarter from a year earlier, matching the median estimate in a Bloomberg survey.
Europe
- Euro zone economic growth, already moderating in part from a stronger currency, will take a further hit from the ongoing trade dispute between the United States and China, according to a majority of economists polled by Reuters.
North and South Korea are in talks to announce a permanent end to the officially declared military conflict between the two countries.
Starbucks Corp. is temporarily closing more than half of its domestic stores next month so employees can undergo racial-bias training, a response to the arrest of two black men at one of its cafes in Philadelphia.
- The coffee chain plans to shut its more than 8,000 company-owned stores during the afternoon of May 29. In the U.S., about 59 percent of its locations are Starbucks-owned. The rest are licensed locations.
Mark Mobius, the 81-year-old investment guru, believes the U.S. stock market is set for a 30% correction that would essentially wipe out the gains of the last two years.
- "I can see a 30% drop," said Mobius, who launched one of the world's first emerging market funds. "When consumer confidence is at an all time high, as it is in the U.S., that is not a good sign.
- "The market looks to me to be waiting for a trigger that will cause it to tumble. You can't predict what that event might be — perhaps a natural disaster or war with North Korea."
- His basic thought is a trigger could cause cascade as ETFs represent so much of the market they will make it worse
- Not a lot to go on here...
Bitcoin - moved up (as did rest of space) over the last week.
- Comments from "experts" say that it is due to the end of tax selling pressures. (HA!)
- Several people out with $25,000 end of year predictions and John McAfee is once again stating that he will eat his manhood if it doesn't reach $1million by 2020
---
Love the Show?
Then how about a Donation?
---
FED LIMERICKS
Wait for next week!
---
*** NEW INTERACTIVE CHARTS ***
Winners will be getting great stuff like the new DHUnplugged Shirts (Designed by Jimbo) - PLUS a one-of-a-kind DHUnplugged CTP Winner's certificate..

CLICK HERE FOR MORE CHARTS ON TRADING VIEW
---
UPDATE - NEW ETF - Global X Millennials Thematic ETF Challenge!
The top holdings of Global X Millennials Thematic ETF (MILN) include stocks many investors would expect, such as Facebook, LinkedIn and Amazon, which take advantage of the tech tendencies of millennials. But some names might be more surprising like real estate investment trusts AvalonBay Communities and Equity Residential, and Home Depot, which could benefit from millennials moving out of the home of their parents.
We are creating the DH Old Codger Index Portfolio to compete against this new ETF to see how "old school" stocks do in comparison. Companies in our index will include: (updated names as of 8/29/16)
We have the performance summary running (daily and since inception of 5/6/16) - DHOCI vs. Millennials ETF Battle
---
What is John C. Dvorak writing for PC Magazine?
---
See this week's stock picks HERE
---
Follow John C. Dvorak on Twitter
Follow Andrew Horowitz on Twitter
---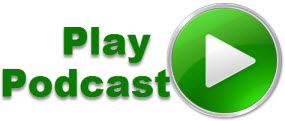 Podcast: Play in new window | Download (Duration: 45:09 — 31.7MB)
Subscribe: RSS