Markets are in a bit a of schizoid state. Every news items seems to bring a new round of massive buying or selling. Fastballs are being thrown and investors are trying their best to hit while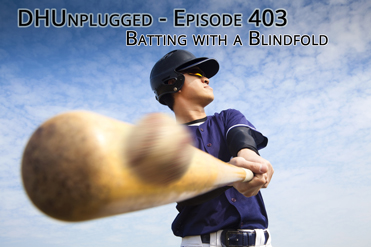 blindfolded.
Plenty of interesting economic and earnings news items on tap for the next couple of weeks. We will see what needs to be addressed.
Plus – Facebook insights as well as a surprise backdoor scheme we found related to the banks…
---
Click HERE for Show Notes and Links
DHUnplugged is now streaming live - with listener chat. Click on link on the right sidebar.
---
Love the Show?
Then how about a Donation?
---
Follow John C. Dvorak on Twitter
Follow Andrew Horowitz on Twitter
Market Update

Continuing to see some really sloppy action. Markets finished in the red for the week after trade war rhetoric escalates. After the idea of $50 billion was floated (then walked back) and additional $100 billion directed at China hit market sentiment.
- China initially fired back with plans for dollar-for-dollar tariffs on U.S products into China
- The another headline hit on Monday of an FBI raid of President Trump's attorney's house and office that spooked markets
- Some calming talk by President Xi on Monday night seemed to help equity futures
POINT: Headline risk is overwhelming - don't recall the amount of potential risk potential for markets on daily basis...
- Markets gave back most of massive gain Monday after FBI raid news hit the wires
- Like trying to hit fastballs all day with a blindfold on
What is next? Syrian military action? Inflation concerns (PPI hit 0.3% today)? Mueller firing? More retaliation by China? Repeal/rescission of latest budget spending bill? Earnings guidance soft? Fed hawkishness in Wednesday's FOMC minutes?
The VIX is still elevated, hovering around 20...
Investors pulled $11.6 billion from U.S.-based equity funds during the latest week, marking the third straight week of withdrawals for those products, Lipper data showed on Thursday.
What we have in store for the week ahead?
Economics:
Wednesday - CPI, Crude inventories, FOMC minutes for the Feb meeting
Thursday - Import and Export Prices
Friday - Michigan Consumer Sentiment for April
Earnings:
Wednesday - Bed bath and Beyond
Thursday - Blackrock, Delta Airlines
Friday - Citigroup, JP Morgan, Wells Fargo
Next week, earnings reports start to flow in from some big names that give a better read of how things look- Netflix, Bank of America, Goldman Sachs, IBM, CSX, AMEX, United Rentals
- Then the techs will start to flow in starting the week of April 23rd.
Sanctions against Russina companies and specifically global producer allRusal
- The Russian RTS index plunged 11.4 percent, its biggest one-day decline since Dec. 16, 2014, when it fell 12.4 percent.
- Monday's sharp declines come after the U.S. sanctioned several Russian oligarchs, officials, businesses and agencies on Friday.
- The sanctions also sent aluminum prices surging on Monday. Benchmark aluminum on the London Metal Exchange hit its highest level in more than a month.
The result of Russian sanctions is inflationary as we are seeing aluminum prices move dramatically higher. This will continue to be a conundrum for the Fed.
- If tariffs
One-Off? NOPE:
Facebook is suspending a data analytics firm called CubeYou from the platform after CNBC notified the company that CubeYou was collecting information about users through quizzes.
- CubeYou misleadingly labeled its quizzes "for non-profit academic research," then shared user information with marketers. The scenario is eerily similar to how Cambridge Analytica received unauthorized access to data from as many as 87 million Facebook user accounts to target political marketing.
- CubeYou, whose CEO denies any deception, sold data that had been collected by researchers working with the Psychometrics Lab at Cambridge University, similar to how Cambridge Analytica used information it obtained from other professors at the school for political marketing.
Trading was halted in Longfin Friday after the Securities and Exchange Commission obtained a court order to freeze more than $27 million in purportedly illegal stock sales.
- The regulator is accusing the company's CEO and controlling shareholder Venkata Meenavalli of having more than 2 million unregistered shares issued to another director in the company. In addition, tens of thousands of restricted shares were also allegedly given to two other affiliates. Many are said to have been then illegally sold when the stock price rocketed after an announced cryptocurrency play.
CryptoCurrencies are sagging and not much action of late. Bitcoin $6,700, Etherium $398...
- George Soros is now planning on investing/trading digital assets through his $26 billion hedge fund/family office.
- Soros: "As long as you have dictatorships on the rise you will have a different ending, because the rulers in those countries will turn to Bitcoin to build a nest egg abroad,"
- Several other hedgies are also talking about trading the space as well
Cover story for Barron's this weekend is about AI use in financial firms to picks stocks to improve performance.
- Great story-line this week on Billions that explores this concept
- Does anyone really think that simple AI is going to be the wave of the future? The more AI, the more patterns will be recognizable and exploited by others.
Tesla - still having cash burn problem and big debt load.
- SolarCity acquisition (save from bankruptcy) is still a problem
- Debt downgraded substantially
- Will the company be able to do another round of funding/secondary that will delight shareholders?
- Goldman reiterated SELL rating
Backdoor!
Big banks like Wells Fargo and Citigroup are taking a new approach to the subprime market by lending a record amount to nonbank financial firms.
- Indirectly funding subprime lenders that do their dirty work

Great timing....
As Zuckerberg is going infront of Congress today, Facebook makes an announcement:
- Today, Facebook is launching the Data Abuse Bounty to reward people who report any misuse of data by app developers.
- "We committed to launching this program a few weeks ago as part of our efforts to more quickly uncover potential abuse of people's information. The Data Abuse Bounty, inspired by the existing bug bounty program that we use to uncover and address security issues, will help us identify violations of our policies"
- BUT DID WE KNOW THIS: Facebook Inc. scans the links and images that people send each other on Facebook Messenger, and reads chats when they're flagged to moderators, making sure the content abides by the company's rules. If it doesn't, it gets blocked or taken down.
---
Love the Show?
Then how about a Donation?
---
FED LIMERICKS
Yellen left the fed with a tear
Traders panicked and trembled in fear
Markets tumbled
Talking heads grumbled
But still, we are up for the year
Simon Davies - A-
Inflation is starting to rise
Of this the Fed is apprised
If a hike is to be
Then we all would agree
That stocks will come off of their highs
Andrew Horowitz - A-
---
*** NEW INTERACTIVE CHARTS ***
Winners will be getting great stuff like the new DHUnplugged Shirts (Designed by Jimbo) - PLUS a one-of-a-kind DHUnplugged CTP Winner's certificate..

CLICK HERE FOR MORE CHARTS ON TRADING VIEW
---
UPDATE - NEW ETF - Global X Millennials Thematic ETF Challenge!
The top holdings of Global X Millennials Thematic ETF (MILN) include stocks many investors would expect, such as Facebook, LinkedIn and Amazon, which take advantage of the tech tendencies of millennials. But some names might be more surprising like real estate investment trusts AvalonBay Communities and Equity Residential, and Home Depot, which could benefit from millennials moving out of the home of their parents.
We are creating the DH Old Codger Index Portfolio to compete against this new ETF to see how "old school" stocks do in comparison. Companies in our index will include: (updated names as of 8/29/16)
We have the performance summary running (daily and since inception of 5/6/16) - DHOCI vs. Millennials ETF Battle
---
While we were busy complaining about the weather.... Should have thought of the other side of the story:
-Compass Minerals (CMP) Q1 salt product sales up 20% to $4.8 million on heavy snow season
Sprint is at it again: Sprint Corp. and T-Mobile US Inc. have restarted merger talks, the Wall Street Journal reported, citing people familiar with the matter, marking another attempt to combine the No. 4 and No. 3 U.S. wireless providers.
- Sprint stock moves up most in years (21% on news)
The @Bitcoin account is back up on Twitter after being suspended Sunday - with 750k less followers than before
- Seems that this account promotes BitCoin cash and attacks BitCoin
- Many complaints (probably from BitCoin supporters) had Twitter take it down (at least that is one beleif)
Is this just trying to profit off of a horrible event?
Top asset manager BlackRock Inc said it will offer new investment strategies and ETFs that exclude civilian firearms producers and retailers, following through on plans it outlined last month to study such products in the wake of a high school massacre in Florida.
The richest Zip Code in America?
- 33109 (Fisher Island in Florida - Fisher Island, located just off the coast of Miami, is accessible only by ferry or water taxi and is a haven for the world's richest)
- $2.5 million average income
Time to get the toolbox - fast:
The U.S. Commerce Department said on Thursday it had determined that tool chests and cabinets made in China and Vietnam were being dumped in the U.S. market, and announced prospective import duties on the products ranging up to 327 percent.
What is John C. Dvorak writing for PC Magazine?
---
See this week's stock picks HERE
---
Follow John C. Dvorak on Twitter
Follow Andrew Horowitz on Twitter
---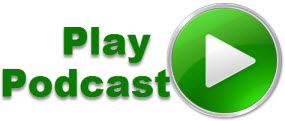 Podcast: Play in new window | Download (Duration: 1:04:27 — 44.5MB)
Subscribe: RSS