What was thought a short-term anomaly has turned into a crazed trend. Just say the word blockchain and stocks move straight up.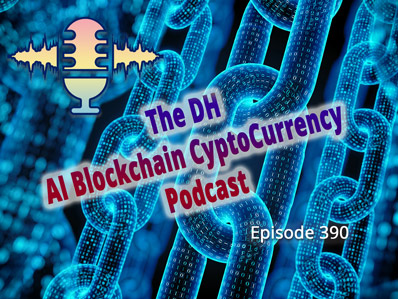 Markets continue making new highs and start the new year with a bang. Analysts are scrambling to upgrade price targets.
Apple is being sued by the French government under the Planned Obsolescence laws and we take a look at some of the news out of CES 2018.
---
Click HERE for Show Notes and Links
DHUnplugged is now streaming live - with listener chat. Click on link on the right sidebar.
---
Love the Show?
Then how about a Donation?
---
Market Update

Markets start the year on a VERY strong note. 5 Day winning streak and the DJIA surpassed 25,000 for the first time. The S&P 500 passed 2,700 and the NASDAQ is above 7,000.
Some disappointing news on the employment front. On Friday, the NFP payroll report showed a net gain of 145,000 versus expectations of 185,000.
- Average hourly earnings were 0.3% higher as expected and the unemployment rate stayed at 4.1%
- See chart and notice the slope of the 6-month moving average.
"Bond bear market confirmed," Bill Gross (The Bond King) said in a Twitter posting on Tuesday, noting that 25-year trend lines had been broken in five- and 10-year Treasury maturities.
- 10-Year now above 2.5% for the first time since Feb 2017
Anything cool hear from CES?
Thinking about changing the show name to DH AI Blockchain CryptoCurrency Show
- Every gathering, party has people talking about Bitcoin, Blockchain like it is free money from heaven
- Have people calling me out of the blue (that I never hear from) asking about how to get in on the action.
Federal Communications Commission Chairman Ajit Pai canceled his scheduled appearance at a major upcoming tech industry trade show after receiving death threats, two agency sources told Recode on Thursday.
CPI and PPI are due out this week. Expectations are showing that they may come in a bit hot as the US Dollar remains weak and energy prices are up
- Fed will probably look at these as "transitory" so not to spook markets.
Americans' outstanding credit card debt hit a new record in November, highlighting a more confident U.S. consumer but also flashing a warning signal of potential trouble down the road.
- Revolving credit, mostly credit cards, increased by $11.2 billion to $1.023 trillion, the Federal Reserve said Monday. That nudged the figure past the $1.021 trillion highwater mark reached in April 2008
Prices in Venezuela, which is believed to have the world's highest inflation, jumped 2,616 percent last year
- Millions suffer from food and medicine shortages during a severe economic crisis.
- Inflation in December alone is greater than accumulated inflation (over the whole year) for all of Latin America
How crazy is it getting in the crypto space?
- Binance announced they are temporarily suspending the opening of new accounts due to overwhelming demand that has put stress on its systems. Bittrex did the same thing last month.
- The demand is so strong to get into Binance that a black market seems to have opened up where people are selling their Binance accounts to the highest bidder.
- More: Direxion Asset Management is looking to launch five bitcoin ETFs that seek up to double the moves of the cryptocurrencies daily futures trading.
- AND - Microsoft has stopped supporting Bitcoin as a payment method for Microsoft products, Bleeping Computer has learned.
- Several Microsoft employees have told us the move is temporary and cited the unstable state of the Bitcoin currency. Microsoft added support for Bitcoin in 2014, and has previously temporarily stopped supporting Bitcoin in the past
- In a recent interview - Jamie Dimon said that he regrets calling Bitcoin a fraud (translates to JPM getting into the crypto trading biz?)
- And the final nut - Eastman Kodak up 127% 217% today after they announce the launch of the KODAKOne image rights management platform and KODAKCoin, a photo-centric cryptocurrency to empower photographers and agencies to take greater control in image rights management
GoPro (camera on a stick company) has announced that it's exiting the drone business, citing the challenges of turning a profit in an "extremely competitive" market.
- The company revealed the news during its earnings report today, saying that its Karma drone would be the last it would make. The company is also laying off hundreds of staff
- All Karma units were recalled in November that year after a fault caused the aircraft to lose power
Sears Holdings Corp., the parent company of Sears and Kmart, announced it is closing 64 Kmart stores and 39 Sears locations, as it grapples with weaker in-store sales.
French prosecutors have launched a probe over allegations of "planned obsolescence" in Apple's iPhone.
- Under French law it is a crime to intentionally shorten lifespan of a product with the aim of making customers replace it.
- In December, Apple admitted that older iPhone models were deliberately slowed down through software updates.
- But it insisted it was because the phones' battery performance diminished over time.
A classified military satellite that blasted off Sunday by Elon Musk's SpaceX is presumed a total loss after it failed to reach orbit, on Monday. * - While the Falcon 9 rocket launched and landed without incident, the top-secret payload, known as Zuma, apparently didn't separate as planned from the rocket and plunged back into the atmosphere,
---
FED LIMERICKS
The economy is running quite hot
Now Powell is stuck in a spot
To Raise or hold
Is the mindset of old
As he ponders his secret dot-plot
---
Follow John C. Dvorak on Twitter
Follow Andrew Horowitz on Twitter
---
Love the Show?
Then how about a Donation?
---
*** NEW INTERACTIVE CHARTS ***
Winners will be getting great stuff like the new DHUnplugged Shirts (Designed by Jimbo) - PLUS a one-of-a-kind DHUnplugged CTP Winner's certificate..

CLICK HERE FOR MORE CHARTS ON TRADING VIEW
Contestants: Rick Harris, Christopher Mealick, Warren Shilling, Roman Chernysh, PJ Lethane, Kyle Bird, Matheau Phillips, Fred Keiber, Sam Leung, Nikola Nikolov
---
UPDATE - NEW ETF - Global X Millennials Thematic ETF Challenge!
The top holdings of Global X Millennials Thematic ETF (MILN) include stocks many investors would expect, such as Facebook, LinkedIn and Amazon, which take advantage of the tech tendencies of millennials. But some names might be more surprising like real estate investment trusts AvalonBay Communities and Equity Residential, and Home Depot, which could benefit from millennials moving out of the home of their parents.
We are creating the DH Old Codger Index Portfolio to compete against this new ETF to see how "old school" stocks do in comparison. Companies in our index will include: (updated names as of 8/29/16)
We have the performance summary running (daily and since inception of 5/6/16) - DHOCI vs. Millennials ETF Battle
---
How does this happen?
An Iranian oil tanker sailing to South Korea collided with a cargo ship off China's coast and caught fire, leaving at least 32 people missing on Sunday.
- The tanker Sanchi departed Iran's Assaluyeh port on Dec. 16 for Daesan in South Korea carrying about 1 million barrels of natural gas condensate, according to ship-tracking data compiled by Bloomberg.
Uber Technologies Inc co-founder Travis Kalanick, who was ousted as chief executive in June, is selling nearly a third of his 10 percent stake in the ride-services company for about $1.4 billion
Just in case anyone is interested: Shark fin soup -- a Chinese delicacy, one sometimes eaten for special occasions like weddings or Lunar New Year celebrations -- is now illegal in Nevada because of a law signed in June 2017 by Gov. Brian Sandoval.
Early numbers on a new Washington state law designed to crack down on felons, domestic abusers and others who try to buy a gun show that since July, more than 1,200 would-be gun buyers have failed background checks.
- Of those 1,200, 49 people made multiple attempts to purchase a firearm. And 71 of them had a court order requiring them to stay away from their victims.
WHY???
- AUBURN, Calif. - An California community is upset after their homeowners association told them they needed to keep their garage doors open during the day.
- The rule calls for residents with garages to keep them open from 8 a.m. to 4 p.m. Monday through Friday. While some have been abiding by the new rule, despite being against it, others were keeping their doors shut.
Golden Gate Bridge - The beautiful landmark at the entrance to San Francisco Bay has an ugly side.
Nearly 1,700 suicides on the bridge since its opening in 1938. Last year, 39 people jumped from the bridge.
- The bridge is now getting a suicide net.
Did you know... the very last flight of a Boeing 747 being operated by a US airline was last week. No US based carriers flying these any longer.
What is John C. Dvorak writing for PC Magazine?
---
See this week's stock picks HERE
---
Follow John C. Dvorak on Twitter
Follow Andrew Horowitz on Twitter
---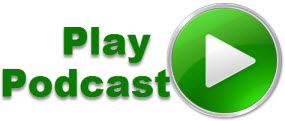 Podcast: Play in new window | Download (Duration: 1:05:50 — 45.5MB)
Subscribe: RSS