Out with 2017 and in with a brand new year. Will it be a repeat of the last twelve months or not?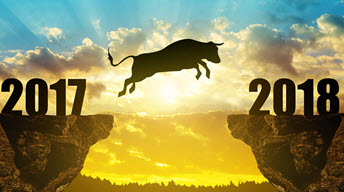 Now that most of the exciting news and catalysts are known, what will market participants look for to keep the bull going forward?
Plus, the winner of the DH CTP Cup, a dissection of the important business news and more.
Starting the year right with a healthy dose of Dvorak and Horowitz – Unplugged!
---
Click HERE for Show Notes and Links
DHUnplugged is now streaming live - with listener chat. Click on link on the right sidebar.
---
Love the Show?
Then how about a Donation?
---
Market Update - 2018 - New Year's Update
MARKETS OPEN WITH A BANG! A bullish jump from 2017 to 2018. Tech, Healthcare and growth stocks leas the way again out of the gate - will this last? S&P 500 up 0.65%, NAZ100 up 1.85%, Small-Caps up 0.85% (NEW RECORD HIGH CLOSES)
- Big diversion of returns last year between growth and value - we are making bets that there will be a reversion to the mean and value will play catch-up (also valuations are not as stretched)
LOTS of upgrades this morning as I came into the office. Seems that analysts are starting the year with very positive and bullish commentary.
Buying was big in some of the names that did not have a great year in 2017. Even GE was bid up to open the year.
On that note - not only are investors picking up the garbage stocks but New Year's Eve in Times Square generates 50 tons of trash that is being cleaned up.
January Effect?
The January effect is a seasonal increase in stock prices during the month of January. Analysts generally attribute this rally to an increase in buying, which follows the drop in price that typically happens in December when investors, engaging in tax-loss harvesting to offset realized capital gains, prompt a sell-off. (Often times it is more pronounced with small-cap, lower liquidity stocks)
Over the weekend there was some more economic data released out of China - as expected they met estimates. In addition, data out of Europe showed strong manufacturing data -
- Euro up on that toward the $1.20 level and that has been putting a damper on stocks in the region recently. Still, very strong performance for global equities in 2017.
However, there were a few disappointing manufacturing numbers that could be seen as a sign that some areas may have topped out
- South Korea December Mfg. PMI 49.9 vs 51.2 in November
- Philippines December Mfg PMI 54.2 vs 54.8 in November
- Indonesia December Mfg PMI 49.3 vs 50.4 in November
- Malaysia December Mfg PMI 49.9 vs 52 in November.
What is with the U.S. Dollar? Wasn't the tax bill, stronger economic backdrop and reduced regulation supposed to be supportive of the USD?
Best Equity markets in 2017?
- Argentina's Merval index surged 77% this year and hit a record high in the final week of 2017.
- The Nigerian All-Share index is still way below record highs set in early 2008, but a 42% rally in 2017 has helped to close the gap.
- An attempted coup in 2016 and a series of terror attacks sent chills through the Turkish economy. Yet the country's benchmark index rallied by 48% this year as the government implemented temporary tax cuts and a loan guarantee program that encouraged banks to lend to small businesses.
- The Hang Seng charged ahead by 36%, but China's major mainland indexes in Shanghai and Shenzhen floundered.
DUDE ! California will launch the world's largest regulated commercial market for recreational marijuana on Monday, as dozens of newly licensed stores catering to adults who enjoy the drug for its psychoactive effects open for business up and down the state.
- It becomes the sixth U.S. state, and by far the most populous, venturing beyond legalized medical marijuana to permit the sale of cannabis products of all types to customers at least 21 years old.
- Many of the POT STOCKS and Cannabis related alt-coins moved up on the news (which was not really news as it was expected)
Good call or reaching?
- Bitcoin's about to boost the world's third-largest economy, according to analysts at Nomura
- The digital coin's 1,500 percent rally this year has left crypto-crazed Japanese investors likely sitting on hefty gains that Nomura thinks will spur consumer spending.
- "Moreover, the fact that the rise in bitcoin prices was concentrated in 2017 fourth quarter could result in the wealth effect materializing in 2018 first quarter, and if that is the case, we estimate a potential boost to real GDP growth on an annualized quarter over quarter basis of up to about 0.3 percentage points," Nomura said.
- Trading volume in the bitcoin market is roughly 40 percent yen, which is larger than even the U.S. dollar's share.
Could this be the year that Facebook is seen as Evil? (it does appear that "do no harm" is not what is happening)
- Several U.S. employers engaged in age discrimination by placing recruitment ads on Facebook targeting younger workers, according to a lawsuit filed on Wednesday by a communications industry labor union.
- Companies including T-Mobile US Inc, Amazon.com Inc and Cox Communications Inc imposed age limits on who could see recruitment ads, limiting some only to people younger than 38, according to the lawsuit, filed in federal court in San Francisco by the Communications Workers of America.
Just a quick not on the Bitcoin and alt-coins - Over the weekend any coin related to POT/420 got a major lift. PotCoin, CannabisCoin, TokeCoin ramped anywhere from 50 -200% as the "news" of recreational use of Marijuana in California was out there
- Of course this was old news, but anything moves these markets
- The there was the flush below $13,000 over weekend for BitCoin. Looked like there was a further correction brewing... UNTIL - mid day Tuesday when news hit that Peter Theil's funds own hundreds of millions of Bitcoin (ramped above $15,000 on that tidbit)
Some scuttlebutt about Apple potentially buying Netflix. (Seems unlikely at these valuations)
---
FED LIMERICKS
What will they do with the Bitcoin?
The Fed can't allow it to adjoin
With their currency of choice
As they say in a low voice
It sucks like a kick to the groin
---
Follow John C. Dvorak on Twitter
Follow Andrew Horowitz on Twitter
---
Love the Show?
Then how about a Donation?
---
Winner - PJ Lehane
*** NEW INTERACTIVE CHARTS ***
Winners will be getting great stuff like the new DHUnplugged Shirts (Designed by Jimbo) - PLUS a one-of-a-kind DHUnplugged CTP Winner's certificate..

CLICK HERE FOR MORE CHARTS ON TRADING VIEW
Contestants: Rick Harris, Christopher Mealick, Warren Shilling, Roman Chernysh, PJ Lethane, Kyle Bird, Matheau Phillips, Fred Keiber, Sam Leung, Nikola Nikolov
---
UPDATE - NEW ETF - Global X Millennials Thematic ETF Challenge!
The top holdings of Global X Millennials Thematic ETF (MILN) include stocks many investors would expect, such as Facebook, LinkedIn and Amazon, which take advantage of the tech tendencies of millennials. But some names might be more surprising like real estate investment trusts AvalonBay Communities and Equity Residential, and Home Depot, which could benefit from millennials moving out of the home of their parents.
We are creating the DH Old Codger Index Portfolio to compete against this new ETF to see how "old school" stocks do in comparison. Companies in our index will include: (updated names as of 8/29/16)
We have the performance summary running (daily and since inception of 5/6/16) - DHOCI vs. Millennials ETF Battle
---
NEWS on the Weekly Stock Picks page on DHUnplugged - added tracking of Bitcoin futures and the VIX index (removed Crude oil)
Beatles drummer Ringo Starr and Bee Gee Barry Gibb are among the celebrated citizens who have been selected for knighthood and other awards given in the name of Britain's monarch.
- Also on the honors list is Michael Morpurgo, 74, the children's author celebrated for War Horse and Actor Hugh Laurie,
Walt Disney World announced it is updating its security policies at their resorts.
- The company is getting rid of all "do not disturb" door signs and requiring Disney employees to enter each hotel room once a day. Disney released information stating this will ensure safety and security of guests and property.
North America is currently experiencing its harshest cold snap in 24 years, with reports of windows breaking due to the cold and sharks freezing to death in Cape Cod - and now it's reached a new level, as Niagara Falls has frozen over.
- (This is not the first time the falls have frozen and it is not the entire falls that is frozen....)
Nestlé has been bottling and selling water that it does not have the legal right to use, officials in California have concluded.
- Fights over water are a constant in California, exacerbated when drought years make the supply especially scarce. Since 2015, officials with the State Water Resources Control Board (SWRCB) had received numerous complaints that Nestlé was claiming water from the San Bernardino National Forest to which it had no right and then selling it under its Arrowhead brand.
As of December 31, China's legal, government-sanctioned ivory trade will come to a close. All of the country's licensed ivory carving factories and retailers will be shuttered in accordance with a landmark 2015 announcement from Chinese President Xi Jinping and then U.S. President Barack Obama.
- What about the black market and gray market and non-licensed?

All for ratings?
Several guests of the Dr. Phil show claim that as they struggled with severe substance addictions, the show helped them find drugs and alcohol, Stat and The Boston Globe reported Thursday.
- In 2013, former Survivor winner Todd Herzog appeared on the Dr. Phil show and was so intoxicated that he was struggling to stand.
- During the interview, host Phillip McGraw — better known as Dr. Phil — said that he'd "never talked to a guest who was closer to death."
- But Herzog insisted to Stat that he was actually sober when he arrived to the Los Angeles set. Instead, he said, a bottle of vodka was waiting for him in his dressing room; battling alcoholism at the time, Herzog said he emptied its contents. Then, he told Stat, he was given a dose of anti-anxiety medication by an employee who said it would "calm his nerves."
The Cleveland Browns are the second NFL team to go winless in the league's history since the Detroit Lions accomplished the feat in 2008. The Browns went 0-16 on Sunday after losing to their rivals, the Pittsburgh Steelers, with a final box score of 28-24
What is John C. Dvorak writing for PC Magazine?
---
See this week's stock picks HERE
---
Follow John C. Dvorak on Twitter
Follow Andrew Horowitz on Twitter
---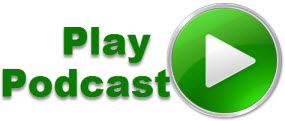 Podcast: Play in new window | Download (Duration: 1:03:18 — 43.7MB)
Subscribe: RSS