It was a year for the record books. Plenty of money to be made by just letting the markets do their thing. What is shaping up for 2018?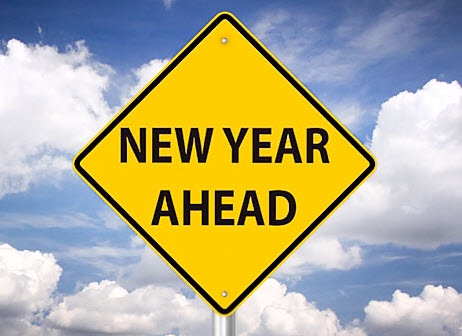 Bonuses paid to employees after the tax bill passed may help to push up wage growth and force the Fed's hand.
News on tepid demand for the iPhone X sinks Apple's stock. Plus highlights of 2017 and a look at what may be in store for the year ahead.
---
Click HERE for Show Notes and Links
DHUnplugged is now streaming live - with listener chat. Click on link on the right sidebar.
---
Love the Show?
Then how about a Donation?
---
Market Update - Last show of 2017 - what a great year so much happening and so many ways to make money!
Just back from Cancun Mexico!
Merry Christmas - Family Xmas update...
Markets playing the end of the year like expected - seasonal trends have often been relatively bullish for the last month - Santa came early this year and markets seems to simply absorb and consolidate.
Government shutdown averted - Congress signed temporary stop gap bill.
Some highlights of 2017:
- On average, VIX historically low throughout most of the year
- CryptoCurrencies become a household word
- Blockchain is all the rage
- Historic tax reforms/cuts signed
- Me2 uprising throws many politicians and Hollywood names out
- DJIA makes record 70+ new highs
-  Interest rise and more rate hikes scheduled
- Hurricanes wreak havoc on US mainland (Flooding) and many islands in Caribbean
- Massive Wildfires in California
- Populism uprising
- AI and bots taking over customer service
- Online shopping takes over Brick and Mortar
- Highest level of terror related attacks on U.S. soil
- Mass Shootings
- Passive investing becomes "the way"
What do we expect for 2018?????
MasterCard Spending Pulse reports holiday sales +4.9%
- That compares to +3.7% last year and represents the highest growth since 2011 (November through Christmas Eve)
- Retail stocks making a big comeback - many making 52 week highs after imploding this year
Papa John's says its founder John Schnatter will step down as CEO next month, about two months after he publicly criticized the NFL leadership over national anthem protests by football players.
- Lesson - Never disparage the Queen or King and never criticize the NFL
Subway store count dropped by 909 locations in 2017, according to figures that a Subway representative provided to Business Insider. That represents more than 3% of the chain's 2016 U.S. stores.
- The chain currently has 25,835 shops open and operating in the U.S., according to the representative, compared to 26,744 at the end of 2016.
- In 2016, sales at the chain reportedly fell 1.7% and its store count dropped by 359 locations in the U.S. — marking the first time in the company's history that the chain closed more stores than it opened.
Eric Schmidt is transitioning from Alphabet's executive chairman to a "technical advisor" role
- The company expects the board to appoint a non-executive chairman at its next meeting in January
Drug prices doing it again?
- Drug to help control the temporary bouts of immobility and muscle weakness caused by a rare genetic illness called periodic paralysis.
- Daranide zoomed from a list price of $50 for a bottle of 100 pills in the early 2000s up to $13,650 in 2015, then plummeting back down to free, before skyrocketing back up to $15,001 after a new company, Strongbridge Biopharma, acquired the drug and relaunched it this spring.
This is a thing? Gaming disorder is soon to be classified as a mental health condition for the very first time.
- Last year, researchers from the University of Oxford's Internet Institute undertook a study to investigate the percentage of gamers who are addicted to video games.
- The study, published in the American Journal of Psychiatry, found that only 2 to 3 per cent of the 19,000 men and women surveyed from the UK, the US, Canada and Germany admitted that they experienced five or more of  the symptoms from the American Psychiatric Association checklist of health symptoms.
Facebook is getting rid of its fake news red flags because they were making fabricated media reports appear more believable to its users.
- Seemed to making the problem worse as people would put red flag if the disagreed with story/comment
- The social network began showing "disputed" warnings next to articles in December to alert people that third party fact-checking websites deemed them misleading.
- It will now show a selection of "related articles" next to offending stories instead.  These will give more context and could help people learn the facts surrounding a situation through reputable media publications.
Companies are announcing BIG pay raises and one-time bonuses after the tax bill passed.
-Several companies have already committed to raising the minimum wage to $15 and several are providing a one time $1,000 bonus to all employees.
- Comcast, AT&T, Wells Fargo, Fifth Third Bank
- Have anything to do with paying for influence?
Crappy Xmas for some -
- A gift-wrapped package addressed to U.S. Treasury Secretary Steven Mnuchin's home in a posh Los Angeles neighborhood that was suspected of being a bomb was instead filled with horse manure, police told local media.
- The package also included a Christmas card with negative comments about President Donald Trump and the new U.S. tax law signed by Trump last week.
---
FED LIMERICKS
The markets were happy with Bernanke
He gave away money with no fee
He had a nice beard
But he was quite weird
When he spoke at us on the TV
---
Follow John C. Dvorak on Twitter
Follow Andrew Horowitz on Twitter
---
Love the Show?
Then how about a Donation?
---
*** NEW INTERACTIVE CHARTS ***
Winners will be getting great stuff like the new DHUnplugged Shirts (Designed by Jimbo) - PLUS a one-of-a-kind DHUnplugged CTP Winner's certificate..

CLICK HERE FOR MORE CHARTS ON TRADING VIEW
Contestants: Rick Harris, Christopher Mealick, Warren Shilling, Roman Chernysh, PJ Lethane, Kyle Bird, Matheau Phillips, Fred Keiber, Sam Leung, Nikola Nikolov
---
UPDATE - NEW ETF - Global X Millennials Thematic ETF Challenge!
The top holdings of Global X Millennials Thematic ETF (MILN) include stocks many investors would expect, such as Facebook, LinkedIn and Amazon, which take advantage of the tech tendencies of millennials. But some names might be more surprising like real estate investment trusts AvalonBay Communities and Equity Residential, and Home Depot, which could benefit from millennials moving out of the home of their parents.
We are creating the DH Old Codger Index Portfolio to compete against this new ETF to see how "old school" stocks do in comparison. Companies in our index will include: (updated names as of 8/29/16)
We have the performance summary running (daily and since inception of 5/6/16) - DHOCI vs. Millennials ETF Battle
---
Ole Codger's vs. Millennials - 12.7% vs. 31% since inception.
Investors in bitcoin and other virtual currencies would lose a lucrative tax break under the Republican tax bill that's on its way to President Donald Trump's desk.
- New limits in the bill would bar cryptocurrency owners from deferring capital gains taxes when trading one type of virtual currency for another -- effectively closing a gray area in the tax code, experts say.
Dvorak called it - Apple
- Starting as early as next year, software developers will be able to design a single application that works with a touchscreen or mouse and trackpad depending on whether it's running on the iPhone and iPad operating system or on Mac hardware, according to people familiar with the matter.
More on Apple
Apple Inc has addressed claims from an app company that says the maker of iPhones slows down the performance of older phones.
- Last week, the blog Primate Labs, a company that makes an app for measuring the speed of an iPhone's processor, published data that appeared to show slower performance in the Apple's iPhone 6s and iPhone 7 models as they aged.
Apple on Wednesday acknowledged that the company does take some measures to reduce power demands - which can have the effect of slowing the processor - when a phone's battery is having trouble supplying the peak current that the processor demands.
PLUS - Analysts now reducing their estimates on near-term (next quarter's) iPhone X demand from 45million units to 30 Million - Stock sinks and takes many of the suppliers with it...
DVORAK CALLS IT AGAIN !
- Uber Technologies Inc should be classified as a transport service and regulated like other taxi operators, the European Union's top court said in a landmark ruling on Wednesday that could impact other online businesses in Europe.
As California prepares for legal recreational pot on Jan. 1, Jack-in-the-Box is partnering with a digital media company backed by rapper Snoop Dogg on a new "munchie" meal aimed at cannabis enthusiasts.
- While marijuana's connection to fast food is well-established, Jack in the Box will become the first national chain to explicitly embrace the drug.
- The "Merry Munchie Meal," which will be available at three California locations for a week in January for $4.20, features two tacos, french fries, onion rings, five mini churros, three chicken strips and a small drink. The price isn't random: The number 420 is used as a code by potheads.
Energous (WATT) stock surged more than 75 percent after the bell today.
- The charging technology company announced it received Federal Communications Commission approval for its propriety WattUp transmitter. The much-hyped router purports to charge devices wirelessly, using Radio Frequency projections.
- The certification is the first of its kind for an at-a-distance charger, according to Energous.
What is John C. Dvorak writing for PC Magazine?
---
See this week's stock picks HERE
---
Follow John C. Dvorak on Twitter
Follow Andrew Horowitz on Twitter
---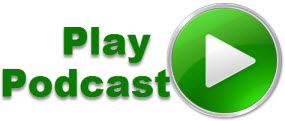 Podcast: Play in new window | Download (Duration: 1:07:15 — 46.5MB)
Subscribe: RSS