The end of year is around the corner and there is a buyer's stampede to the finish.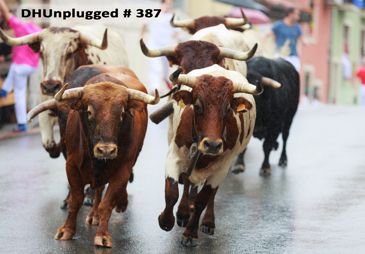 With the Tax Report Bill destined to pass and the Fed remaining dovish, markets have been riding higher.
The Fed keeps on telling us that there is no inflation – but what are others seeing? We get to the bottom of this.
Listener's "Fed Limericks" and more…
---
Click HERE for Show Notes and Links
DHUnplugged is now streaming live - with listener chat. Click on link on the right sidebar.
---
Love the Show?
Then how about a Donation?
---
Market Update - End of year approaching
Stocks continue to power ahead with any mention that the tax bill is looking like it will pass and become law. Crypto's keep zooming - but a break in the action may be upon us as Bitcoin futures trading is now available on CBOE and CME. In fact, since futures were introduced, Bitcoin has been much less volatile during the weekdays recently. (until today - Bitcoin dropped to $14,000 in freefall tonight before recovering to $16,000 after announcement that BitCoin Cash will now be trading on GDAX platform)
The Fed increased the key rate by 0.25% from 1.25% to 1.50% - Yellen's last rate meeting saw a dovish tone with little surprises.
DJIA hits a record with 70 all-time highs this year. S&P 500 and NASDAQ are also at record levels.
Crazy speculation going on with anything that has the word "blockchain" or "crtyptocurrencies"
- Longfin Financial (LFIN) - came public last week, then announced they were busying a blockchain company (from the owner) and stock ramped from $ 5 to $140.
- Founder was on CNBC in one of the worst interviews ever!
- Said stock price is ridiculous and has no idea why it went that high
-- Watch Interview HERE
Crypto/Blockchain Stocks -
OOPS! "Procedural issue" requires House to vote again on tax bill. Supposed to be a glitch in the process, nothing major - announced after the close. Senate will begin debate Tuesday night.
The final Republican tax bill set for a House vote Tuesday would add $448 billion to federal deficits over 10 years with economic growth factored in, the right-of-center Tax Foundation said Monday.
- This is less than the $1 trillion that was cited by other groups
- Have they considered that many small companies may switch to pass-through entities and then pay less Federal tax?
U.S. has said that the WannaCry cyber attack was done by North Korea
- A series of recent cyber attacks has netted North Korean hackers millions of dollars in virtual currencies like bitcoin, with more attacks expected as international sanctions drive the country to seek new sources of cash, researchers say.
- North Korea's government-backed hackers have been blamed for a rising number of cyber attacks, including the so-called WannaCry cyber attack that crippled hospitals, banks and other companies across the globe this year.
- Seems fishy that North Korea did this - appears that it is ore of a PR campaign to blame them and create more hatred for the country.
Stuck on the 2% inflation rate - Fed's Kashkari reiterates argument that needs to see more inflation; Reiterates he would like to see banks increase capital levels; Says on margin believes tax plan can help Fed hit 2% inflation target, would have preferred to see it revenue neutral
- Shadow Stats Inflation [LINK]
A CNBC investigation found that UBS was not forthcoming about the extent of the risks of Puerto Rico bond funds related to both its clients and brokers, even as the values of the funds plummeted. By the end of 2012, more than $10 billion in assets were invested in UBS' bond funds.
- That represented about 10 percent of the island's gross domestic product at the time.
-Today, those investments have been nearly wiped out.
Fighting Amazon
- As Amazon.com looks to upend the U.S. grocery market with home delivery, some veteran supermarket operators are betting on a different strategy: curbside pickup.
- Building on the idea that Americans have long loved the convenience of drive-through service for burgers and coffee.
- Kroger and Walmart are testing a new formula for groceries.
All of a sudden morals and ethics seem to matter?
- Started with the Me2 movement (Sexual harassment and assault)
- Are we now moving to substance abuse?
- Walt Disney Co's John Skipper resigned on Monday as president of ESPN, the company's most important network, due to a problem with addiction.
How easy is it to scam the review sites? YELP, TripAdvisor etc.
- Gent in UK came up with a fake restaurant, posted some pictures and had family and friends review - went to one of the best restaurants in the area
- Used keywords like appointment only, hard to find, meals prepared for moods, farm to table....
- Became London's #1 restaurant and never served a guest - all fake
---
FED LIMERICKS
I know a - Fed Chair - named Janet
She could loan - all the cash - on the planet
If rates - dip - too low
Dark - money - will flow
And if Crypto gets close, they will ban it!
Because of the hikes - the yield curve - has chugged
Concerns of recession - The Fed - has just shrugged
Neel Kashkari was tough
His dissent not enough
Hooray! We'll have limericks for DH Unplugged
Chris B
there once was a democrat named yellen
with republicans in office she is sellen
its pretty hypocritical
that she is so political
but here actions not words are tellen
Gary H
---
Follow John C. Dvorak on Twitter
Follow Andrew Horowitz on Twitter
---
Love the Show?
Then how about a Donation?
---
*** NEW INTERACTIVE CHARTS ***
Winners will be getting great stuff like the new DHUnplugged Shirts (Designed by Jimbo) - PLUS a one-of-a-kind DHUnplugged CTP Winner's certificate..

CLICK HERE FOR MORE CHARTS ON TRADING VIEW
Contestants: Rick Harris, Christopher Mealick, Warren Shilling, Roman Chernysh, PJ Lethane, Kyle Bird, Matheau Phillips, Fred Keiber, Sam Leung, Nikola Nikolov
---
UPDATE - NEW ETF - Global X Millennials Thematic ETF Challenge!
The top holdings of Global X Millennials Thematic ETF (MILN) include stocks many investors would expect, such as Facebook, LinkedIn and Amazon, which take advantage of the tech tendencies of millennials. But some names might be more surprising like real estate investment trusts AvalonBay Communities and Equity Residential, and Home Depot, which could benefit from millennials moving out of the home of their parents.
We are creating the DH Old Codger Index Portfolio to compete against this new ETF to see how "old school" stocks do in comparison. Companies in our index will include: (updated names as of 8/29/16)
We have the performance summary running (daily and since inception of 5/6/16) - DHOCI vs. Millennials ETF Battle
---
President Donald Trump is trying out a new campaign slogan: "How's your 401(k) doing?"
- Unfortunately, the answer for more than half of Americans is that they don't have one.
A lack of space for cemeteries in crowded Hong Kong clashes with the age-old Chinese tradition of reverence for one's ancestors.
- But one entrepreneur uses virtual reality software to reconcile the two, allowing people to honor Confucian traditions of filial obligation in the territory where it can cost up to $130,000 to store the ashes of loved ones.
- Anthony Yau's firm, iVeneration.com, offers users the ability to create virtual headstones anywhere in an augmented reality landscape of Hong Kong, including such unlikely places as a downtown park.
U.S. health officials plan to crack down on a growing number of unproven alternative remedies, focusing on products containing dangerous ingredients that have occasionally been linked to serious injury and death.
- The Food and Drug Administration on Monday issued a new proposal for regulating homeopathic medicines that have long been on the fringe of mainstream medicine. The agency plans to target products that pose the biggest safety risks, including those marketed for children or for serious diseases.
Net Neutrality repeal:
Comcast is joining Dish, Cox and DirecTV in informing customers that they'll be paying significantly more money for the same service in the new year.
- Users in our Comcast Xfinity forum say they're being told that the company is preparing monthly price hikes of $1 to $5 for most of the company's pay TV services.
- Comcast's is also jacking up the price it charges for premium channels, as well as its monthly "Regional Sports fee" from $5 to $6.75 per month.
Academy Award-nominated actor and advocate for equality Sir Ian McKellen recently addressed the numerous sexual harassment allegations running rampant through the industry saying that wrongful accusations can definitely have an impact.
-He also pointed out how earlier in his career, many women would have sex for roles.
This is BIG
- Chick-fil-A broke its golden rule, but it was for a good cause.
- The Atlanta-based fast food chain is well-known for being closed on Sundays. But when a major power outage crippled Hartsfield-Jackson airport, Chick-fil-A provided food for the thousands of stranded passengers.
Pope gets involved:
Pope Francis has criticized journalists who dredge up old scandals and sensationalize the news, saying it's a "very serious sin" that hurts all involved.
- Francis, who plans to dedicate his upcoming annual communications message to "fake news", told Catholic media on Saturday that journalists perform a mission that is among the most "fundamental" to democratic societies.
- But he reminded them to provide precise, complete and correct information and not to provide one-sided reports.
What is John C. Dvorak writing for PC Magazine?
---
See this week's stock picks HERE
---
Follow John C. Dvorak on Twitter
Follow Andrew Horowitz on Twitter
---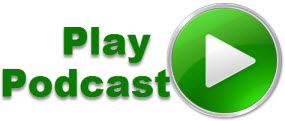 Podcast: Play in new window | Download (Duration: 1:02:50 — 43.4MB)
Subscribe: RSS