All news leads to Bitcoin. As the cryptocurrency flies toward the $10k mark, many are asking how high can this go?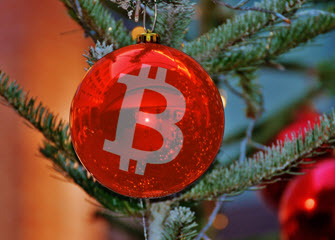 North Korea is at it again, launching an ICBM into the Sea of Japan. Markets are unfaszd. Amazon has taken over the world and that has Jeff Bezos now worth over $100 billion. An impressive start to the holiday shopping season for Amazon.
Uber and Tesla are also making new – we get to the bottom of all of this and more…
Plus – Fed Limericks!
---
Click HERE for Show Notes and Links
DHUnplugged is now streaming live - with listener chat. Click on link on the right sidebar.
---
Love the Show?
Then how about a Donation?
---
Market Update -
Short week for markets - DJIA and S&P 500 recovered after being down for two consecutive weeks. The Russell Small-cap index and NASDAQ up for the week. Big surge after the House passed their version of the tax bill. However, there is still the need to pass the Senate version and then go though the reconciliation process etc. (UPDATE: Senate Committee passes bill - with some stupid inserts - i.e. roll back cuts if growth slows)
- Some concern over the actual taxes that will be paid by middle class - some are saying that there will be higher taxes for some middle class and lower income individuals.
DJIA +250 today as stocks rallied on Jerome Powell confirmation hearings and passage of next phase of tax bill process.
- North Korea and Political tensions hit mid-day today an put a cooler on a nice rally (but the Teflon market did not really care by end of day)
Continued bid to markets - will this go on through the end of the year? Will there be a Santa Claus rally that is expected?
U.S. homebuilding jumped to a one-year high in October likely as disruptions caused by recent hurricanes in the South faded and communities in the region started replacing houses damaged by flooding.
Housing starts surged 13.7 percent to a seasonally adjusted annual rate of 1.29 million units, the Commerce Department said on Friday. That was the highest level since October 2016. September's sales pace was revised up to 1.135 million units from the previously reported 1.127 million units.
- New housing numbers posted better results and existing home sales were strong in the latest reports.
Housing prices remain strong - Case-Shiller up 6.2% and up 22.5% from a year ago.
Bitcoin - surpasses $10,000 - just in time for Christmas.
- Interesting discussion about who is buying. People in Zimbabwe seems to be pushing in pretty hard as their currency is worthless with 50% monthly inflation. Also other countries with similar situation (perhaps Venezuela) are looking to this instead of gold or other alternatives to stash cash.
- Seeing comments that over the past 2 weeks, Coinbase added over 200,000 new accounts.
- Now, some are suggesting that it could go to $40,000 by end of next year !
More on Bitcoin - only a few weeks away from Bitcoin Futures trading is scheduled to begin.
- Some are not so sure that this will be a good thing
How was the start to the holiday season for retailers?
According to the Hitwise tracking service, Amazon garnered 55 percent of all transactions processed by the top 50 online retailers, followed by Walmart with 8.8 percent and Best Buy with 5 percent (see charts, below).
- Rounding out the top five were Kohl's, with 3.4 percent of transactions, and Target nearly tying with 3.3 percent of purchases.
Uber has entered into an agreement with carmaker Volvo to purchase 24,000 of its XC90 SUVs between 2019 and 2021 to form a fleet of autonomous vehicles, according to Bloomberg News. The XC90 is the base of Uber's latest-generation self-driving test car, which features sensors and autonomous driving computing capability installed by Uber after purchase on the XC90 vehicle.
Saudi authorities are striking agreements with some of those detained in an anti-corruption crackdown, asking them to hand over assets and cash in return for their freedom, sources familiar with the matter said.
- Seems like kidnapping for ransom rather than a purge
- Another release reported tonight from the jail (aka Ritz Carlton) .Prince Miteb bin Abdullah, one of the most senior Saudi royals detained in a declared crackdown on corruption, has been released after paying upwards of $1billion "fine"
TESLA - Musk unveiled his strategy for generating cash during the launch event last Thursday for the Semi truck, surprising the audience with a prototype of a new generation of the Tesla Roadster.
- Musk promised the Roadster will be the fastest production car available.
- The first 1,000 cars will cost $250,000 each, paid in full upfront, with later models starting at $200,000.
- Those deposits would put $250 million into Tesla's cash drawer today for a car that is likely to go into production in 2020.
FED LIMERICKS
---
Follow John C. Dvorak on Twitter
Follow Andrew Horowitz on Twitter
---
Love the Show?
Then how about a Donation?
---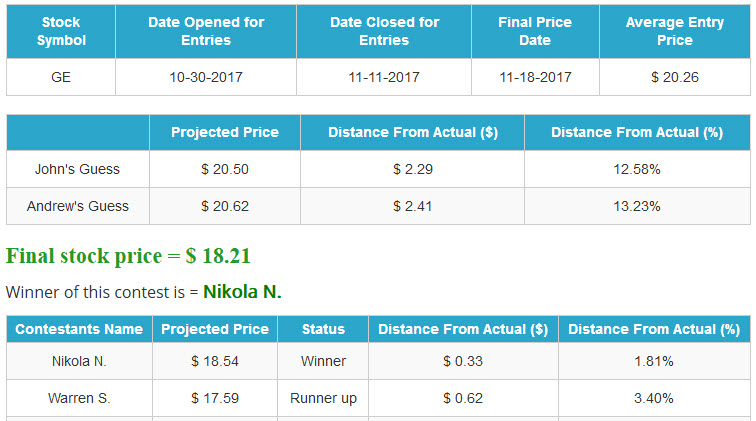 *** NEW INTERACTIVE CHARTS ***
Winners will be getting great stuff like the new DHUnplugged Shirts (Designed by Jimbo) - PLUS a one-of-a-kind DHUnplugged CTP Winner's certificate..

CLICK HERE FOR MORE CHARTS ON TRADING VIEW
CTP CUP Announcement - DJIA End of Year Price
Contestants: Rick Harris, Christopher Mealick, Warren Shilling, Roman Chernysh, PJ Lethane, Kyle Bird, Matheau Phillips, Fred Keiber, Sam Leung, Nikola Nikolov
---
UPDATE - NEW ETF - Global X Millennials Thematic ETF Challenge!
The top holdings of Global X Millennials Thematic ETF (MILN) include stocks many investors would expect, such as Facebook, LinkedIn and Amazon, which take advantage of the tech tendencies of millennials. But some names might be more surprising like real estate investment trusts AvalonBay Communities and Equity Residential, and Home Depot, which could benefit from millennials moving out of the home of their parents.
We are creating the DH Old Codger Index Portfolio to compete against this new ETF to see how "old school" stocks do in comparison. Companies in our index will include: (updated names as of 8/29/16)
We have the performance summary running (daily and since inception of 5/6/16) - DHOCI vs. Millennials ETF Battle
---
JCD - net Neutrality Update?
- Comcast's stance has changed with Ajit Pai now in charge at the Federal Communications Commission.
- While the company still says it won't block or throttle Internet content, it has dropped its promise about not instituting paid prioritization.
Getting more crazy by the day:
- A row over political correctness erupted as the The Girl Scouts of America warned parents not to encourage their daughters to hug relatives who give them presents at Christmas.
- The organization suggested that, if young girls were told to hug aunts and uncles, they might later in life feel they "owed" physical affection to someone who bought them dinner.
In M&A news: Arby's Restaurant Group will pay $2.4 billion in cash and assume the debt of Buffalo Wild Wings, which had been slumping amid the casual dining sector's struggles and the high cost of chicken wings.
Charles Manson, the cult master whose followers staged a bloody two-night murder rampage in Los Angeles in 1969 that gripped the city with fear and shocked the nation, died Nov. 19 at a hospital in Kern County, Calif. He was 83.
Report - THE DAY AFTER?: Deadly earthquakes could hit a BILLION people next year because of Earth's slowing rotation
-Swarms of devastating earthquakes are set to arrive next year due to the slowing of Earth's rotation, scientists claim.
- Experts warn we 'had it easy this year' with just six severe earthquakes.
- Next year we could have at least 20 serious earthquakes, and the most intense ones are expected to occur in tropical regions, home to around one billion people.
- Tiny changes in the speed of our planet's rotation will trigger huge seismic activity by releasing vast amounts of underground energy, experts claim - although their research has been rejected by some scientists.
What is John C. Dvorak writing for PC Magazine?
---
See this week's stock picks HERE
---
Follow John C. Dvorak on Twitter
Follow Andrew Horowitz on Twitter
---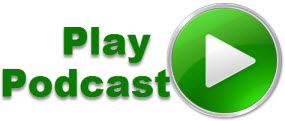 Podcast: Play in new window | Download (Duration: 57:37 — 39.8MB)
Subscribe: RSS