Junk bonds are starting to roll over, Treasury spreads are tightening and the yield curve is flattening. Is the bond market trying to tell us something?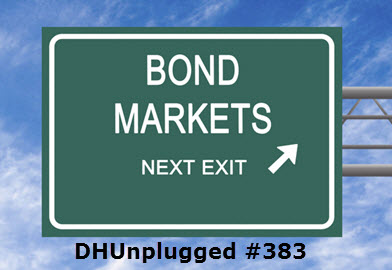 A preliminary razor/shave report and updates on markets, the tax plan, China's economics and world events.
Plus the latest on the GE Closest to the Pin and more…
---
Click HERE for Show Notes and Links
DHUnplugged is now streaming live - with listener chat. Click on link on the right sidebar.
---
Love the Show?
Then how about a Donation?
---
Market Update -
Weekly winning streak is broken. DJIA, S&P 500, Russell 2000 and NASDAQ all post losses last week. Not by much (0.20% - 0.50%).
Markets dropped overnight - upon the bell, stocks dropped and then by 11am were squeezing higher (as has been the trend of late)
NYC over weekend
- Prices seem to be escalating by the hour there
- Sammy's Romanian
- White Truffle Festival
Latest on the tax plan - Senate proposing to delay cut of corporate rate until 2019 so that that the budget will not have a hole blown through it.
- Also a bit different on other areas than the House bill.
- SALT may not have deduction
- Home mortgage interest deduction limits reduced at certain levels
- More levels for personal taxes (Wasn't this supposed to be tax simplification?)
China economic numbers a bit softer than expected:
- Industrial output rose 6.2 percent year-on-year in October, the National Bureau of Statistics (NBS) said, missing analysts' estimates of a 6.3 percent gain and lagging a 6.6 percent increase in September.
- Fixed-asset investment growth also slowed to 7.3 percent in the January-October period, from 7.5 percent in the first nine months. Analysts had expected an increase of 7.4 percent.
Many of the latest key global manufacturing numbers are starting to moderate - creating some concern for global investors.
Let's take a look at what is going on in the bond markets... What are they telling us?
First the flattening yield curve -
Next - the 2yr/10yr Treasury Spread
FWIW - Junk bonds starting to rollover again (HYG, JNK)
Bitcoin plunged 30% over the weekend from high of $7,800 after "fork" idea was scrapped
- Rallied back $1000 from lows into Monday
The big mover of late in the DJIA has been GE.
- Management cut the dividend by 50% and announced a restructuring plan
- Investors ar unimpressed - sending the stock down toward the $17 handle. (major volume today as the stock hits levels not seen since 2012)
- Will they be removed from the DJIA? (oldest original company in the index)
- Unveiling GE's roadmap, newCEO John Flannery said that the company would focus on its health, power and aviation businesses.
- Lighting didn't make the cut to be part of GE's future.
BALLS!
- Greek Prime Minister Alexis Tsipras said on Monday that his government would distribute 1.4 billion euros to 3.4 million austerity-hit Greeks, following a better than expected fiscal performance.
- Tsipras said in a televised statement that Greece had outperformed its bailout target for a primary surplus - excluding debt servicing costs - of 1.75 percent of gross output in 2017 and its performance "was surprisingly good".
- "For a second year, we are in a position to distribute a social dividend to the people who need it most. Better prepared and more effective this year, we will be able to pay out an even bigger amount," he said.
- Needless to say, creditors are pissed!
A bipartisan group of Senate lawmakers has reached a tentative agreement to ease some costly regulations on U.S. regional banks which were put in place following the financial crisis, the Wall Street Journal reported on Monday.
- The deal seeks to exempt banks with up to $250 billion in assets from heightened regulatory scrutiny from the Federal Reserve, up from a current threshold of $50 billion
- Plus allow some smaller banks/institutions to be exempt from the Volker rule - allowing them to make speculative investments.
- How many banks will buy smaller banks to hide under  updated rules to trade for their own accounts?
Goldman Sachs Group Inc has written down to zero the value of its stake in the Weinstein Company, the movie studio whose co-chairman Harvey Weinstein stepped down last month following sexual assault allegations.
- Goldman Sachs' move comes as the Weinstein Company looks for fresh financing after more than 50 women claimed that Weinstein sexually harassed or assaulted them over the past three decades.
Japan's SoftBank Group Corp said that it was considering investing in Uber Technologies Inc (but there was no final agreement at this stage)"
- If conditions on share price and a minimum of shares are not satisfactory for the SoftBank Group side, there is a possibility the SoftBank Group may not make an investment," it said in a statement
- Uber said earlier this week that a planned deal with SoftBank and Dragoneer Investment Group was moving forward. The investment could be worth up to $10 billion
- $1 billion initial and then more to possibly follow?
---
Follow John C. Dvorak on Twitter
Follow Andrew Horowitz on Twitter
---
Love the Show?
Then how about a Donation?
---
*** NEW INTERACTIVE CHARTS ***
Winners will be getting great stuff like the new DHUnplugged Shirts (Designed by Jimbo) - PLUS a one-of-a-kind DHUnplugged CTP Winner's certificate..

CLICK HERE FOR MORE CHARTS ON TRADING VIEW
---
UPDATE - NEW ETF - Global X Millennials Thematic ETF Challenge!
The top holdings of Global X Millennials Thematic ETF (MILN) include stocks many investors would expect, such as Facebook, LinkedIn and Amazon, which take advantage of the tech tendencies of millennials. But some names might be more surprising like real estate investment trusts AvalonBay Communities and Equity Residential, and Home Depot, which could benefit from millennials moving out of the home of their parents.
We are creating the DH Old Codger Index Portfolio to compete against this new ETF to see how "old school" stocks do in comparison. Companies in our index will include: (updated names as of 8/29/16)
We have the performance summary running (daily and since inception of 5/6/16) - DHOCI vs. Millennials ETF Battle
---
Razor Report....
Buffalo Wild Wings has an offer from a private equity firm for $150/share.
The Trump administration made its debut at a United Nations conference on climate change on Monday by giving a full-throated defense of fossil fuels and nuclear energy as answers to driving down global greenhouse gas emissions.
- Lots of protesters "jeering"
- Stepping backward in time?
Restaurant in NJ put a mandatory 18% tip on bills for tables with teens.
- Seems teens gather in Friday nights and don't tip
- What is with the entitlement for tips of 18%, 20% or more?
Back to groping and sexual assault/harassment allegations
- Coming out of the woodwork - from decades ago to smear someone
- He said; She Said - no proof and careers destroyed in seconds.
New Jersey Gov. Chris Christie, head of the presidential commission on opioids, warned of the dangers of marijuana in a letter to President Donald Trump earlier this month about the panel's findings, saying the current push for marijuana legalization could further fuel the opioid epidemic.
Greenpeace would be outraged: President Donald Trump was treated to a state dinner in Vietnam prominently featuring fish dishes, including a seafood soup containing shark fin—an expensive local delicacy responsible for driving sharks to extinction.
Former President Barack Obama, free of a job that forced him to move to Washington for eight years, showed up to a downtown Chicago courthouse for jury duty on Wednesday morning.
What is John C. Dvorak writing for PC Magazine?
---
See this week's stock picks HERE
---
Follow John C. Dvorak on Twitter
Follow Andrew Horowitz on Twitter
---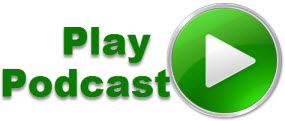 Podcast: Play in new window | Download (Duration: 1:02:17 — 42.8MB)
Subscribe: RSS