The Middle East is seeing some interesting activity as Saudi Arabia is purging many royal and government officials.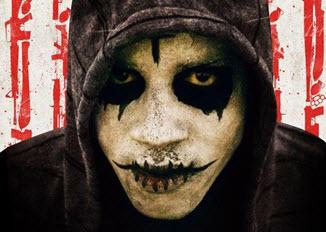 More domestic terror attacks than ever before and the frequency is alarming.
Economic reports, tax reform and stocks to watch – all discussed in this episode.
---
Click HERE for Show Notes and Links
DHUnplugged is now streaming live - with listener chat. Click on link on the right sidebar.
---
Love the Show?
Then how about a Donation?
---
Market Update -
Replay: Markets near all-time highs as there is great optimism that a 20% corporate tax will be implemented.
Unemployment is at 4.1% - hiring picks up post-hurricane.
Official Levels
Shadow Stats
Still seeing key indicators flashing severe overbought conditions -
- We said wait for multiple confirmations and change in trend before jumping on short side.
Latest: WaPo Article - Report that Senate Republicans are said to be weighing a possible one-year delay in implementing the corporate tax cut
- The move would make it easier to comply with Senate rules that aim to limit any legislation's impact on the debt.
- WTF? 
Update - Jerome Powell has been appointed by President Trump - has yet to decide on Vice Chair
- My best guess for Vice chair: John Taylor (Will appease some of the Fed hawks on far right of Congress)
- Will also need to fill a few other seats as "retirement" notices have been on the uptick
- Fed Chair Janet Yellen, Deputy Stanley Fischer, Governor Daniel Tarullo, and now New York Fed President William Dudley all stepping down
Thanks to Nick the Rat for the Janet "South Park" Yellen submission
PURGE - Saudi Arabia - What the hell is going on?
- A midnight blitz of arrests ordered by the crown prince of Saudi Arabia over the weekend has ensnared dozens of its most influential figures, including 11 of his royal cousins, in what by Sunday appeared to be the most sweeping transformation in the kingdom's governance for more than eight decades.
- Not one - but two Saudi Price(s) died over weekend in mysterious circumstances
- One was in "helicopter crash" the other unknown reasons
- Is this all about the price of oil? Is Saudi Arabia making news to pump up the price so that they can get their Aramco IPO priced and to market? (Expected to be the biggest IPO in history with a $2 trillion valuation)
More Purge - Seems that Dems are winning  gubernatorial and other races tonight
- A sign of anything?
Some interesting earnings news:
Apple beats and stock hots all-time high. Now $900 billion market cap.
- Concerns over the iPhone8 lack of interest and iPhoneX production is not showing up
- Better than expected EPS (buybacks helped) and sales of major devices were all good
Priceline, Expedia, TripAdvisor all showing significant weakness.
-Blaming on Vacation rental and competition
- What is the problem with Vacation Rentals? Could it be that hotels are on the their game?
- Are Hotels, Car Rentals and Airlines fed up with the middleman?
Weight Watchers rose as much as 22 percent to $54.47 on Tuesday after it boosted its profit forecast.
- The gain would put the stock's year-to-date surge at about 375 percent.
- With the latest upswing, Winfrey's holdings in the company have now generated almost $300 million in potential profit.
Blue Apron stock sank to an all-time low after earnings and then comments from CEO a couple of days later.
- Stock down to $3.17 from high of $11 post IPO
SNAP - misses on revenues - stock down 15% after report - near all-time low
Corporate tie-ups:
- Broadcom put in a hostile bid for Qualcomm (would be the biggest tech merger ever)
- Rumblings that Disney may buy 21st Century Fox
Some hoax or Fake News that SNAP is going to close it doors soon - and to top that off was offline for a few hours on Monday
- Company said continues as ongoing concern
- Earnings this week (so short sellers were probably trying to push lower)
North Korea's nuclear test site has been turned into a wasteland where babies are born with defects, defectors have reported.
- Defectors from Kilju county, where the Punggye-ri underground nuclear test facility is located, have said 80 per cent of trees that are planted die and underground wells have run dry.
- Questionable?
More Stupid:
On October 29th, a photo of a female cyclist went viral after she was caught giving the middle finger to President Donald Trump's motorcade during a weekend bike ride in Virginia.
- According to the White House pool report, as reported in The Guardian, Trump's motorcade "overtook a female cyclist, wearing a white top and cycling helmet, who responded by giving the middle finger."
- When the cyclist, Juli Briskman, went to work that Monday, she informed the HR department of her employer, government contractor Akima, that she was the woman in the now-famous photo.
- The next day, she was fired. Akima said that because she had used the photo on her Facebook and Twitter accounts, she was in violation of the company's social media policy.
---
Follow John C. Dvorak on Twitter
Follow Andrew Horowitz on Twitter
---
Love the Show?
Then how about a Donation?
---
*** NEW INTERACTIVE CHARTS ***
Winners will be getting great stuff like the new DHUnplugged Shirts (Designed by Jimbo) - PLUS a one-of-a-kind DHUnplugged CTP Winner's certificate..

CLICK HERE FOR MORE CHARTS ON TRADING VIEW
---
UPDATE - NEW ETF - Global X Millennials Thematic ETF Challenge!
The top holdings of Global X Millennials Thematic ETF (MILN) include stocks many investors would expect, such as Facebook, LinkedIn and Amazon, which take advantage of the tech tendencies of millennials. But some names might be more surprising like real estate investment trusts AvalonBay Communities and Equity Residential, and Home Depot, which could benefit from millennials moving out of the home of their parents.
We are creating the DH Old Codger Index Portfolio to compete against this new ETF to see how "old school" stocks do in comparison. Companies in our index will include: (updated names as of 8/29/16)
We have the performance summary running (daily and since inception of 5/6/16) - DHOCI vs. Millennials ETF Battle
---
Paradise Papers - seems to be getting people into some trouble
- tax evasion
- Secret companies
- How does this get "leaked"
- What is the difference from this and Panama Papers?
Tesla problems with production: The electric-car maker won't build 5,000 units per week of its Model 3 sedan until sometime in March, three months later than planned.
- "I have to tell you I was really depressed about three or four weeks ago," Chief Executive Officer Elon Musk said on a call with analysts Wednesday after Tesla reported a record quarterly loss and cash burn.
- Stock down from $390 to $302
Truffle Double : Fortunato Nicotra, executive chef at New York's Felidia, came by "great truffles" at around $1,300 a pound in 2016, he told Bloomberg. This year, he is paying $2,800 to $3,200 a pound for golf ball-sized tubers.
Getting crazy - As allegations of unwanted sexual advances in 1986 by Kevin Spacey against then-14-year-old Anthony Rapp have emerged, Netflix today decided to pull the plug on the Spacey-starring House of Cards after the upcoming sixth season next year.
- 1986??? Do we need to start wondering what we did in our past that will get us in trouble
Waymo, The autonomous car maker from Alphabet, Google's parent company, says it expects to allow passengers to ride in truly driverless cars in its tests within the next few months.
- Will this become a reality anytime soon?
What is John C. Dvorak writing for PC Magazine?
---
See this week's stock picks HERE
---
Follow John C. Dvorak on Twitter
Follow Andrew Horowitz on Twitter
---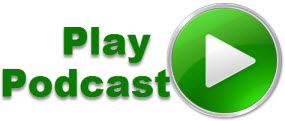 Podcast: Play in new window | Download (Duration: 1:04:55 — 44.9MB)
Subscribe: RSS