So much for the worry about October. Markets have no worries as economic and earnings report paint a rather pretty picture.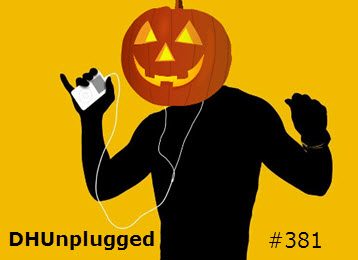 Tech leads the way over the last week and the appointment of the next Fed Chair is upon us.
Plenty of news to digest along with the latest updates – and a few stock picks to boot!
---
Click HERE for Show Notes and Links
DHUnplugged is now streaming live - with listener chat. Click on link on the right sidebar.
---
Love the Show?
Then how about a Donation?
---
Happy DHOWEEN
Market Update -
Kazoom! The NASDAQ rallies hard last Friday on the heels of some very good earnings from MSFT, GOOG, AMZN.
- Bezos now the world's richest person!
Several key indicators are once again showing a severe overbought condition - latest one is flashing sell for S&P 500
- Better course of action is to wait until turn and change then to get ahead of this...
Markets stopped in their tracks on Monday as word that draft of tax reform bill will look to phase in the 20% corporate rate over 5 years. 5 YEARS??? (trial balloon?)
- House tax bill supposed to be released on Wednesday is now postponed until at least Thursday
- Some discussion about taxing worldwide profits for corporations (that could backfire)
- Also, some discussion about limiting the deductible amount of 401ks ($2400?)
- House Republican tax writers are planning to keep the top individual income tax rate at 39.6 percent
Looks like Powell is in the lead to take the Fed Chair position. We are supposed to get an announcement in the next week or so. Several trial balloons have been sent up to test markets on how they would react to the different names that are being proposed. Last "leak" was that Powell was in the lead.
- AH still believes that Powell will be the Chair and maybe the Vice Chair will be John Taylor.
Consumer Confidence is the highest since Dec 2000. Present situation is really high (probably due to jobs and stock market)
Dropped Dollar Shave Club - not the best shave at all. Went to a double safety razor.
Only seen on DH Site: Costume Party to benefit local charity - here is Andrew's costume
Big response from John's Tweet on Trader Joe's!
** One of a kind Challenge Coins from eNVESTOLOGY - New clients that open and fund accounts receive this and signed book
Happy 10 Year anniversary to No Agenda! - 8 hour show??????
Constellation Brands (STZ) is acquiring a minority stake in Ontario, Canada-based Canopy Growth Corporation (TSX:WEED, OTC: TWMJF), a leading provider of medicinal cannabis products.
- Cannabis beverages?
Bitcoin hits new high - passing the $6,300 mark!
- Headline "Bitcoin Surges After World's Biggest Exchange Announces Plans for Futures"
- Brings in pro and institutional traders
A Japanese firm is giving non-smokers extra six days holiday to compensate for cigarette breaks Company
- Based on Tokyo office block says every break lasts at least 15 minutes
Tesla has used its solar panels and batteries to restore reliable electricity at San Juan's Hospital del Niño (Children's Hospital), in what company founder Elon Musk calls "the first of many solar+battery Tesla projects going live in Puerto Rico."
Facebook, Google and Twitter reps testifying before Congress on Russia interference with elections
- Russian agents intending to sow discord among American citizens disseminated inflammatory posts that reached 126 million users on Facebook, published more than 131,000 messages on Twitter and uploaded over 1,000 videos to Google's YouTube service, according to copies of prepared remarks
- Is  there any way to stop fake accounts?
- When will people learn that Social Media is opinion not to be trusted for news?
- The research and data company Kantar, in a survey of 8,000 people in the United States, Brazil, Britain and France, found that newspapers, magazines and TV news outlets had retained a greater measure of public trust than digital specialists had.
- Overall, 58 percent of those surveyed said that as a result of becoming aware of fake news they had less trust in social media news stories about politics or elections. For mainstream media, the figure was 24 percent.
Under Armor (UAA/UA) - bad quarter again - stock down 20% on cut in forward guidance.
- Is this a continuation of a trend change for clothing and ... what is next to get the axe? (COLM, LULU, NKE)
Bloomberg.com News - Now in order to see full articles you need to register for access.
---
Follow John C. Dvorak on Twitter
Follow Andrew Horowitz on Twitter
---
Love the Show?
Then how about a Donation?
---
*** NEW INTERACTIVE CHARTS ***
Winners will be getting great stuff like the new DHUnplugged Shirts (Designed by Jimbo) - PLUS a one-of-a-kind DHUnplugged CTP Winner's certificate..

CLICK HERE FOR MORE CHARTS ON TRADING VIEW
---
UPDATE - NEW ETF - Global X Millennials Thematic ETF Challenge!
The top holdings of Global X Millennials Thematic ETF (MILN) include stocks many investors would expect, such as Facebook, LinkedIn and Amazon, which take advantage of the tech tendencies of millennials. But some names might be more surprising like real estate investment trusts AvalonBay Communities and Equity Residential, and Home Depot, which could benefit from millennials moving out of the home of their parents.
We are creating the DH Old Codger Index Portfolio to compete against this new ETF to see how "old school" stocks do in comparison. Companies in our index will include: (updated names as of 8/29/16)
We have the performance summary running (daily and since inception of 5/6/16) - DHOCI vs. Millennials ETF Battle
---
More attacks by cars (Car-tacks) - New York is scene of latest killing spree. How do we stop this?
Is Facebook listening to conversations for advertising purposes????
- Is this possible?
Leftovers:
A new rule in NY, which will come into law in 30 days, will mean that the practice will be treated the same as smoking normal cigarettes.
- Vaping will be banned in places including restaurants, bars and offices.
Microsoft co-founder Bill Gates announced last week that his foundation will invest more than $1.7 billion in public education, money that will go to support schools interested in developing and testing new approaches to teaching.
- The Bill & Melinda Gates Foundation has spent at least $3.4 billion on public education in the United States, most notably to develop the Common Core State Standards and to persuade state education leaders to implement them. His money also went to support charter schools, teacher preparation programs and an array of other improvement initiatives, including one to break up large high schools into smaller ones.
New Mexico's proposed school science standards are being revised after a public outcry against the deletion or omission of references to global warming, evolution and the age of the Earth.
- The Public Education Department says final standards will restore references to the 4.6 billion-year age of the Earth, the rise in global temperatures over the past century and the process of evolution due to genetic variation. A complete version of the final standards was not released.
Puerto Rico has agreed to pay a reported $300 million for the restoration of its power grid to a tiny utility company that is primarily financed by a private-equity firm founded and run by a man who contributed large sums of money to President Trump, an investigation conducted by The Daily Beast has found.
- Whitefish Energy Holdings, which had a reported staff of only two full-time employees when Hurricane Maria touched down, appears ill-equipped to handle the daunting task of restoring electricity to Puerto Rico's more than 3 million residents.
(UPDATE  - THAT CONTRACT HAS BEEN RESCINDED)
What is John C. Dvorak writing for PC Magazine?
---
See this week's stock picks HERE
---
Follow John C. Dvorak on Twitter
Follow Andrew Horowitz on Twitter
---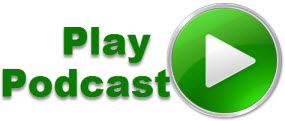 Podcast: Play in new window | Download (Duration: 1:04:42 — 44.7MB)
Subscribe: RSS