It is the heart of earnings season and markets seem to like what they see.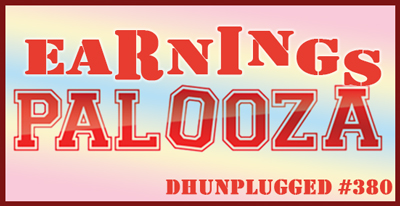 Plenty of good news from companies – some bad.
More stimulus to come from Japan?  A new Fed chief on the way?
Plus – a look into John's bag of goodies from Trader Joe's!
---
Click HERE for Show Notes and Links
DHUnplugged is now streaming live - with listener chat. Click on link on the right sidebar.
---
Love the Show?
Then how about a Donation?
---
Market Update -
Slow grind higher - DJIA blows past 23,000 as earnings season is underway. Caterpillar (CAT) up $7 helped to ramp DJIA up 170 points.
Monday was an unusual day in markets - RED - have not seen that in over a week. Last week was perfect green 5 for 5 - not a common occurrence.
Some important economics coming up this week  - Durable Goods, New Home Sales, GDP (1st read for Q3 -expectations for 2.8%) , Michigan Sentiment Final for this month.
Chipotle Mexican Grill (CMG) misses by $0.32 ex-data breach and including hurricane impact, reports revs in-line with slight miss on comps; lowers comp guidance.
General Electric continues to slide after several downgrades.
Japanese Prime Minister Shinzo Abe's ruling bloc scored a big win in Sunday's election, bolstering his chance of becoming the nation's longest-serving premier and re-energizing his push to revise the pacifist constitution.
- Abe's Liberal Democratic Party-led (LDP) coalition won a combined 312 seats, keeping its two-thirds "super majority" in the 465-member lower house, local media said.
- Markets liked that as he has been very ambitious with stimulus in the form of buying everything. (Japan Government now owns 75% of all ETFs on Japan Markets)
Valuations getting crazy and buyers are balking: (Private Equity) Social Finance Inc discussed a potential sale earlier this year, including with financial services company Charles Schwab Corp, but the talks fell apart over the $8 billion price the online lender sought, the Financial Times reported on Sunday, citing people familiar with the matter.The San Francisco-based company known as SoFi began sales talks after a foreign bank made a $6 billion "indicative offer," the newspaper said, citing two sources.
- The offer came shortly after a $500 million funding round in February led by investment firm Silver Lake, the newspaper said.
- The round valued SoFi at about $4.3 billion, ranking it among the most valuable private tech startups in the United States.
- Company does lending and refi of education related debt
The Rasmussen Reports daily Presidential Tracking Poll for Tuesday shows that 43% of Likely U.S. Voters approve of President Trump's job performance. Fifty-six percent (56%) disapprove.
- The latest figures include 27% who Strongly Approve of the way the president is performing and 47% who Strongly Disapprove. This gives him a Presidential Approval Index rating of -20.
Is this fake? Amazon unwittingly delivered 65 pounds of marijuana to an unsuspecting Florida couple..
- The package, shipped via UPS from Massachusetts by Amazon's Warehouse Deals, filled the couple's Orlando home with the smell of pot as soon as it was opened.
- The 27-gallon storage bins were inside, but they were packed with wrapped bundles of marijuana.
Need to discuss the outbreak of sexual harassment claims - (Hollywood, Financial Firms, etc)
Fidelity Investments has hired a consulting firm to review employee behavior amid allegations of sexual harassment at the U.S. money manager stretching back years, the Wall Street Journal reported on Sunday.
- Brian Hogan, president of Fidelity's stock-picking division, held an emergency meeting on Monday afternoon with his staff to stress the company's "zero-tolerance policy" for inappropriate workplace conduct, including sexual harassment, the Journal reported, citing people familiar with the meeting.
- Heard someone say that best way to combat the potential for sexual harassment with men in power is when meeting with a woman to always have someone else in room (Like OB/GYN doctors that have nurses in exam rooms?)
No free fruit in hotel rooms, no free hair cuts and no prawns on the menu - delegates at this week's Communist Party Congress in China can expect austere treatment in keeping with President Xi Jinping's pledge to crack down on corruption and extravagance. (trying to set example ?)
- Part of Xi's fight against deep-seated graft has been to ensure officials are not seen abusing their positions and wasting public money, after a series of scandals involving high-living bureaucrats ignited public anger.
A report in Japan's Nikkei newspaper that iPhone X shipments will only total above half what was expected this year.
- Shipments are expected to total around 20 million units, the Nikkei report said, as Apple has struggled to solve technical issues with components supporting the new face authentication feature.
- The problem was that at the beginning of mass production, there were defects in the bonding process for organic light-emitting diode (OLED) panels, the Nikkei reported.
There has to be more to this story
- Sears Holdings will no longer sell Whirlpool's products, which include Whirlpool's Maytag, KitchenAid and Jenn-Air subsidiaries, according to an internal Sears memo.
- The department store chain cited a dispute between the two companies over pricing.
- Sears will focus on selling its Kenmore nameplate, and other brands including LG, Samsung, GE, Frigidaire, Electrolux and Bosch
Regal Entertainment Group is testing demand-based pricing for films, potentially leading to higher prices for top hits and low prices for flops, a big change for an industry that typically uses a one-size-fits-all approach.
---
Follow John C. Dvorak on Twitter
Follow Andrew Horowitz on Twitter
---
Love the Show?
Then how about a Donation?
---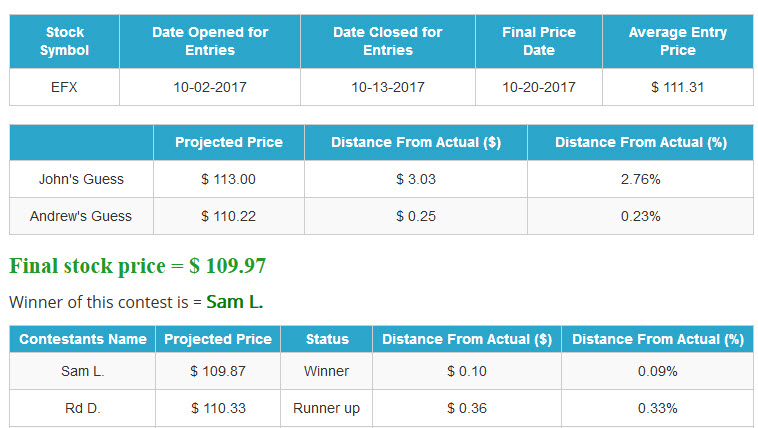 *** NEW INTERACTIVE CHARTS ***
Winners will be getting great stuff like the new DHUnplugged Shirts (Designed by Jimbo) - PLUS a one-of-a-kind DHUnplugged CTP Winner's certificate..

CLICK HERE FOR MORE CHARTS ON TRADING VIEW
---
UPDATE - NEW ETF - Global X Millennials Thematic ETF Challenge!
The top holdings of Global X Millennials Thematic ETF (MILN) include stocks many investors would expect, such as Facebook, LinkedIn and Amazon, which take advantage of the tech tendencies of millennials. But some names might be more surprising like real estate investment trusts AvalonBay Communities and Equity Residential, and Home Depot, which could benefit from millennials moving out of the home of their parents.
We are creating the DH Old Codger Index Portfolio to compete against this new ETF to see how "old school" stocks do in comparison. Companies in our index will include: (updated names as of 8/29/16)
We have the performance summary running (daily and since inception of 5/6/16) - DHOCI vs. Millennials ETF Battle
---
Trader Joe's Update - JOHN!
-Also tell the story about Aldi's and Trader Joes...
Straw poll in Congress today about who will be the next Fed Chief - John Taylor won. (Trial balloon?)
What is John C. Dvorak writing for PC Magazine?
---
See this week's stock picks HERE
---
Follow John C. Dvorak on Twitter
Follow Andrew Horowitz on Twitter
---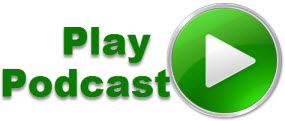 Podcast: Play in new window | Download (Duration: 1:03:26 — 43.8MB)
Subscribe: RSS