Markets continue to grind higher as if it is a one way trade.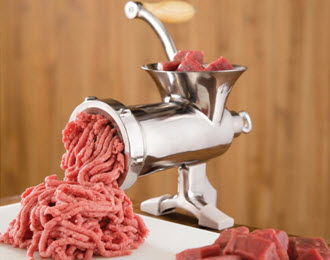 Earnings season is underway and this week starts the onslaught of reports over the next month. So far, so good.
Apps may be the next political candidates to hit the trail and we are close to knowing who will b the next Fed chair.
---
Click HERE for Show Notes and Links
DHUnplugged is now streaming live - with listener chat. Click on link on the right sidebar.
---
Love the Show?
Then how about a Donation?
---
Market Update -
Slow grind higher - DJIA touches 23,000 for the first time today and then backs off. Earnings season is underway and about 65 companies in the S&P 500 are reporting this week.
Still nothing to say is bad with economics or earnings and investors are comfortable sitting with their holdings - especially if there is some tax deal still on the table.
IBM out with earnings and beats on both metrics. They magically reported an 11% effective tax rate that helped to push EPS higher. (expected 12-15%)
Echos of 1987 - plenty are looking at this as similar market conditions to 1987 crash -
-  Looks like click bait headlines as 30 year anniversary of the 19th of October
President Trump is close to naming the next Fed Chair:
- President Trump at press conference confirms that his top 5 Fed Chair are Jerome Powell (35%), Kevin Warsh (33%), John Taylor (16%), Janet Yellen (16%), and Gary Cohn (20%) - via Predict.it
Cali fire update - John??
- PCG Stock harpooned - Since October 8, 2017, several catastrophic wildfires have started and remain active in Northern California. The causes of these fires are being investigated by the California Department of Forestry and Fire Protection, including the possible role of power lines and other facilities of Pacific Gas and Electric Company's (the "Utility"), a subsidiary of PG&E Corporation.
Here is what is happening in the world of brokerages - interesting story how we are going back to the days of proprietary funds
- Robo advisors cheap because they use their own branded funds - something d that we all frowned upon for years and years
- Now some brokers have changed rules on NTF ETFs in their offerings - just got major update this week.
- Took out highly liquid and high quality ETFs from NTF offering and putting in a slew of new names that have low volume and somewhat unknown.
- WHY? Better back-end deals from ETF companies - None of this is really not good for investors.
What we found comparing the "old" and "new" list - the total assets under management for these new funds is far less then previous (average of $879 million vs. the previous funds of over $15 Billion). What is even more concerning is they are switching to ETFs that on average have double the fee. Funds being replaced average 0.25%, new funds average of 0.48%.
Could this be the future of politics...?
If Camilo Casas is elected to city council in Boulder, Colorado, this November, he doesn't plan to make any decisions himself. If he wins, Casas will instead give up his vote to Parti.Vote, a "liquid democracy" app he built to change how government functions.
- This is how it will work: If more than 50 percent of people in his community vote "yes" on an issue through the app, Casas will vote the same way they do. Only in the event of a tie would he be forced to make a decision based on his own beliefs.
420 - Opioid-related deaths have fell by more than 6 percent in Colorado in the two years after the state started selling recreational marijuana, according to new research published in November's edition of the American Journal of Public Health.
- The researchers who conducted the study found the 6.5-percent reduction represented "a reversal of" a 14-year increasing trend in opioid-related deaths in Colorado since 2000.
- But they stressed in the report that further research is needed in order to make sure the trends could be seen beyond Colorado, as there aren't any other states that had a similar timeframe for legalization that could be studies.
Come January 22, 2018, residents of nine states will need a passport to board any flight, domestic or international, according to new TSA guidelines. It's always refreshing when air travel becomes more complicated.
- The nine states are Kentucky, Maine, Minnesota, Missouri, Montana, Oklahoma, Pennsylvania, South Carolina, and Washington. Each of these states does not currently issue a state ID that lives up to federal ID minimum security requirements, according to the REAL ID Act of 2005. That means these states have about three months to make changes to their state IDs or drivers licenses so that they meet federal government standards.
California - once again drones have made some of the efforts to put out fires more difficult. Since planes cannot go in air if drones in area - law enforcement had to remind drone operators to stop. (What is wrong with people??)
- JCD update on fires and vineyards
Great story - Julian Assange thanks the US government for 50,000% return on bitcoin
- In a tweet over the weekend, Assange posted a screenshot of bitcoin prices on July 18, 2010 and October 14, 2017 on industry website CoinDesk.
- And the WikiLeaks founder said this was because the U.S. government forced payment companies like Visa and MasterCard to carry out "an illegal banking blockade" against his organization.
- In 2010, MasterCard blocked its products being used to pay WikiLeaks. Paypal also restricted the account used by WikiLeaks after it said the group has violated its policy.
Netflix earnings out - company beats and adds a good amount of subs.
- Netflix's long-term debt and other obligations totaled $21.9 billion (U.S.) as of Sept. 30, up from $16.8 billion at the same time last year. That includes $17 billion for video programming during the next five years, up from $14.4 billion a year ago.
---
Follow John C. Dvorak on Twitter
Follow Andrew Horowitz on Twitter
---
Love the Show?
Then how about a Donation?
---
*** NEW INTERACTIVE CHARTS ***
Winners will be getting great stuff like the new DHUnplugged Shirts (Designed by Jimbo) - PLUS a one-of-a-kind DHUnplugged CTP Winner's certificate..

CLICK HERE FOR MORE CHARTS ON TRADING VIEW
---
UPDATE - NEW ETF - Global X Millennials Thematic ETF Challenge!
The top holdings of Global X Millennials Thematic ETF (MILN) include stocks many investors would expect, such as Facebook, LinkedIn and Amazon, which take advantage of the tech tendencies of millennials. But some names might be more surprising like real estate investment trusts AvalonBay Communities and Equity Residential, and Home Depot, which could benefit from millennials moving out of the home of their parents.
We are creating the DH Old Codger Index Portfolio to compete against this new ETF to see how "old school" stocks do in comparison. Companies in our index will include: (updated names as of 8/29/16)
We have the performance summary running (daily and since inception of 5/6/16) - DHOCI vs. Millennials ETF Battle
---
Back to Amazon - Home Depot and Lowe's (LOW) shares dropping in recent trade; Hearing vague speculation of competitive new concept from Amazon
- Amazon getting into drug delivery business?
- What businesses will then NOT get into?
Mexico and Canada reject NAFTA deal demands from U.S.
Mexico and Canada have repeatedly and publicly rejected the U.S. demands on dairy, autos, dispute panels, government procurement and a sunset clause. Officials familiar with the discussions describe two tracks to the negotiations -- an impasse on a few of the most contentious proposals, and progress being made on updating the pact in other areas.
Not a good idea - Veteran investor Marc Faber agreed to leave the board of money manager Sprott Inc. after he claimed in his newsletter this month that "the U.S. would look like Zimbabwe" if it had been settled by black people instead of whites.
The top 10 most valuable land by zip codes
Geneva prosecutors are investigating after toilets in a bank and three restaurants were blocked by about $100,000 in high-denomination euro banknotes.
What is John C. Dvorak writing for PC Magazine?
---
See this week's stock picks HERE
---
Follow John C. Dvorak on Twitter
Follow Andrew Horowitz on Twitter
---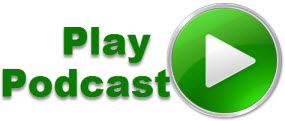 Podcast: Play in new window | Download (Duration: 1:06:00 — 45.6MB)
Subscribe: RSS