Listener Kevin asks us about an emerging market that is off the charts. Employment reports show a massive drop in September.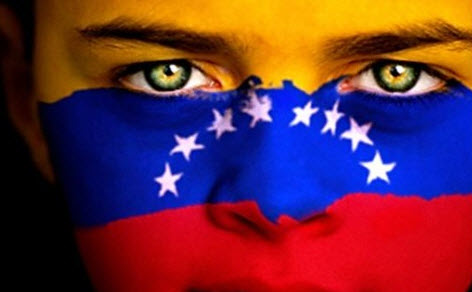 Tesla is looking to get into the gas powered car market an earnings season is right around the corner.
Just a few of the topics we dive into this episode.
---
Click HERE for Show Notes and Links
DHUnplugged is now streaming live - with listener chat. Click on link on the right sidebar.
---
Love the Show?
Then how about a Donation?
---
Market Update -
Cali fire update - John??
Earnings season is here - this week we start with the banks- JP Morgan, Citi and Bank of America. Then next week rolls in with about 65 companies from S&P 500. (NFLX, GS, HOG, JNJ, Ebay)
For the first time in seven years, the economy went a month without payroll growth. The Department of Labor's September employment report revealed the impact of Hurricanes Harvey and Irma: it showed 33,000 fewer people working. Average hourly wages rose 0.5% to take the annualized gain to 2.9%, but this may have been an effect of the net loss of 105,000 lower-paying bar and restaurant jobs. In a statistical fluke, the headline jobless rate fell to 4.2%, and the U-6 rate, counting the underemployed, declined to 8.3%, even as slightly more Americans looked for work.
Wal-Mart's Jet.com unit is planning private-label grocery brand, according to NYPost
The cost of Halloween?
Halloween is around the corner and LendEDU just released the results of a 1,000-respondent poll we conducted that found the average American will be spending $169.81 on Halloween
-Costume expenses made up 41.7% of the total cost, or $70.81
-Candy expenses made up 36.1% of the total cost, or $61.80
-Decoration expenses made up 22.2% of the total cost, or $37.70
Facebook Inc.'s chief security officer warned that the fake news problem is more complicated and dangerous to solve than the public thinks.
- Alex Stamos, who's handling the company's investigation into Russia's use of the social media platform ahead of the 2016 U.S. presidential election, cautioned about hoping for technical solutions that he says could have unintended consequences of ideological bias.
- It's very difficult to spot fake news and propaganda using just computer programs, Stamos said in a series of Twitter posts on Saturday.
- "Nobody of substance at the big companies thinks of algorithms as neutral," Stamos wrote, adding that the media is simplifying the matter. "Nobody is not aware of the risks."
On Monday, Musk revealed his latest groundbreaking concept in a bid to once again transform the automobile industry: a gasoline-powered car.
- At a press conference held at the automaker's headquarters, Musk announced that Tesla will begin mass production of a gas-powered vehicle in 2022. He plans to call this vehicle the Model T.
Big Brother - Google's announced that it was planning to launch a smart video camera as part of its push into hardware.
- Google Clips will be the first standalone camera from the search and advertising company, which has expanded its hardware business over the last year.
- Its signature feature draws on machine learning technology to automatically begin recording when notable actions are detected. Those could include a child cracking a smile or a dog entering the frame.
GE - What is wrong with this company?
- Management, Oil biz... Is it time for a rebound?
- 4% dividend...
Interesting discussion this week on TDI Podcast with Senior Equity Analyst at S&P
- Tax plan could help to lift S&P earnings by 4% per year over next 3 years
- Repatriation could be beneficial for earnings due to share buybacks and M&A
- Revenue growth has been significant and expected to continue with soft dollar
- Over last 4 years, share repurchases helped EPS growth by 4% a year
- MAJOR test of markets this coming earnings season
Crazy stat: The number of homeless students in the New York City public school system rose again last year, according to state data. More than 111,500 students were homeless at some point during the year.
10% of enrolled in public schools were homeless.
Procter & Gamble said preliminary results of a shareholder vote showed activist investor Nelson Peltz lost his bid for a board seat, but he wasn't ready to cede defeat, saying he disagreed with the counting of ballots.
Suspected North Korean hackers stole sensitive military secrets, including joint U.S.-South Korean plans detailing how to eliminate the Pyongyang leadership, during an attack on Seoul's defense data system last year, a South Korean lawmaker said.
---
Follow John C. Dvorak on Twitter
Follow Andrew Horowitz on Twitter
---
Love the Show?
Then how about a Donation?
---
*** NEW INTERACTIVE CHARTS ***
Winners will be getting great stuff like the new DHUnplugged Shirts (Designed by Jimbo) - PLUS a one-of-a-kind DHUnplugged CTP Winner's certificate..

CLICK HERE FOR MORE CHARTS ON TRADING VIEW
---
UPDATE - NEW ETF - Global X Millennials Thematic ETF Challenge!
The top holdings of Global X Millennials Thematic ETF (MILN) include stocks many investors would expect, such as Facebook, LinkedIn and Amazon, which take advantage of the tech tendencies of millennials. But some names might be more surprising like real estate investment trusts AvalonBay Communities and Equity Residential, and Home Depot, which could benefit from millennials moving out of the home of their parents.
We are creating the DH Old Codger Index Portfolio to compete against this new ETF to see how "old school" stocks do in comparison. Companies in our index will include: (updated names as of 8/29/16)
We have the performance summary running (daily and since inception of 5/6/16) - DHOCI vs. Millennials ETF Battle
---
Bitcoin update - Since the comments from Jamie Dimon in September, the crypto-currency has regained its footing. From a low of $2917  just days after the insults, now trading at $4765.
Announced this week - Noble Prize in Economics to William Thaler (behavioral finance)
"I don't know about you, but I'm nervous, and it seems like when investors are nervous, they're prone to being spooked," Thaler said, "Nothing seems to spook the market" and if the gains are based on tax-reform expectations, "surely investors should have lost confidence that that was going to happen."
How is this still going on?
- Samples examined by the global chemical weapons watchdog have tested positive for the banned nerve agent sarin in an attack in an opposition-held Syrian town in March, sources told Reuters
- The March 30 air strike in the town of Latamneh, in the northern Syrian Hama area, injured around 70 people who suffered nausea, foaming of the mouth and muscle spasms.
From Listener Kevin:
Hello!
Lovin' that Unplugged Podcast! Would you be a kind sir and take a moment to explain what is happening to the Caracas General Index?
You & Dvorak are the best!   Have a great night!!!
- The best stock market this year - YTD Return 1,583.58% (is that right?)
- Inflation 750% - currency moves as well pushing this like crazy down 60%+ in last couple of years against USD.
- IMF projects inflation rate to tough 720.5 per cent in 2017, leading to hyperinflation of 2,068 per cent in 2018 and 4,684 per cent by 2022.
Bonus:  Did you every play with Shrinky Dinks? Just thinking about these fun toys today.
What is John C. Dvorak writing for PC Magazine?
---
See this week's stock picks HERE
---
Follow John C. Dvorak on Twitter
Follow Andrew Horowitz on Twitter
---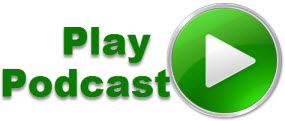 Podcast: Play in new window | Download (Duration: 1:00:30 — 41.8MB)
Subscribe: RSS