Small-cap stocks are on fire after the Trump tax reform plan framework is announced.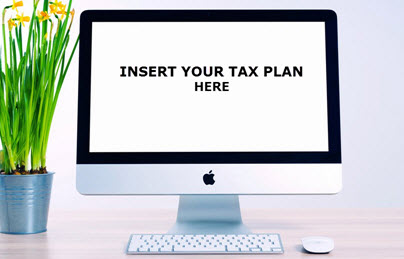 The economy is moving ahead nicely and the Fed still is on hold. Jobs numbers to be released Friday and market participants are looking forward to another strong report.
A look at commodity returns, the latest scams and more.
---
Click HERE for Show Notes and Links
DHUnplugged is now streaming live - with listener chat. Click on link on the right sidebar.
---
Love the Show?
Then how about a Donation?
---
Market Update -
Small-cap stocks rally! After the Trump tax plan FRAMEWORK announced.
The month of September closed on an upbeat note and that is carrying forward to October. Seasonally these two months have shown some of the weakest returns for markets. However, that should not be confused with bearish action. While there has been some severe sell-offs in the past (Black Monday - October 19, 1987) these have been some of the reason that returns are skewed lower for the monthly historical average.
Looking back since 1986, October has seen positive returns 64% of the time on a monthly basis for the S&P 500 index. On average the S&P 500 has been has been up 0.75% for the month. That is including the 21% draw down on October 1987 and the 16% crash in October 2008. Looking at every month, on average, this is not much different than the average for the S&P 500 as a whole.
The ISM Manufacturing report showed a very strong reading:
ISM Blended rising as well:
UPDATE New target: Legendary investor Warren Buffett talked up the U.S. economy Tuesday night, predicting the Dow Jones Industrial Average would be "over 1 million" in 100 years.
- Listener Travis Roberts Tweets in - this is a 3.75 annual rate of return
Here is what is going on and why markets won't sell off : As Warren Buffett told CNBC on Tuesday that Berkshire Hathaway is holding off on selling to see how the tax reform situation plays out in Washington.
- Same is probably true for most market participants.
The UK's biggest peacetime repatriation is under way after the collapse of Monarch Airlines, with 110,000 customers to be brought home on specially chartered planes and a further 750,000 told that their bookings have been cancelled.
- The 4am announcement that Britain's longest-surviving airline brand had been placed into administration meant many passengers arrived at airports on Monday morning, only to find their flights cancelled and holiday plans in tatters. Some were informed just minutes before they were due to board planes.
- About 2,100 Monarch employees face losing their jobs. Administrators and unions said they hoped many could be taken on by other airlines that are interested in buying up parts of Monarch's business.
Scammers have long been aware of Amazon's generous refund policy. A little sweet talking with a customer service agent usually gets you a refund or replacement on an order with very few questions asked. It seems it's easier for the massive company to send a new item than investigate every claim it gets.
- A couple in Muncie, Indiana decided to take the scheme too far, allegedly stealing $1.2 million worth of electronics, according to a Department of Justice press release.
- The couple, Eric Finan and Leah Finan, were charged in May, and recently pleaded guilty to federal mail fraud and money laundering.
- By claiming the electronics they ordered had shown up damaged, the couple scored GoPro cameras, Xbox game consoles, Samsung smartwatches, and Microsoft Surface tablets by creating hundreds of fake online identities to conceal their crimes.
Getting in on the game  - Auto giant General Motors announced it will begin selling two new all-electric vehicles in the next 18 months, and will have at least 20 new zero-emission electric vehicles in its lineup by 2023.
- GM Stock has gone parabolic lately (3.9% yield to boot)
Aston! The British automaker unveiled its first submersible design Thursday at the Monaco Yacht Show. Dubbed Project Neptune, it's a three-person vehicle with silver, blade-like pontoons and an acrylic bubble of a cabin for maximizing underwater views.
- Aston Martin expects the sub will be available in about a year and will be priced around $4 million, the company's chief creative officer Marek Reichman told Bloomberg. For comparison, a V8-powered DB11 will run you nearly $200,000.
- The model is based on Triton's Low Profile (LP) platform, specifically designed for superyachts. At just 5.9 feet tall and 8,800 pounds, it's the lightest and smallest three-person sub in production in the world, according to the company. It's capable of diving to 1,650 feet, has a speed of 3 knots, or 3.5 miles per hour. It is also air-conditioned.
Puerto Rico - Still 90%+ without power
Las Vegas - Still don't understand how anyone can buy so many semi- and automatic guns.
- Reports that it took 72 minutes for police to locate shooter in WORST mass attack ever by gunman
- Markets popped higher once again on massive tragedy - DJIA up more than 150 on the day...
Quick update on commodities this year
Aluminum +38.2%
Copper +18.3%
Gold +11.8%
Wheat +11.5%
Silver +5.3%
Heating oil +4.6%
Corn +0.3%
Orange juice -24.1%
Natural gas -18.2%
Lean hogs -10.0%
Sugar -7.6%
Coffee -6.6%
Cocoa -5.0%
Soybeans -4.7%
WTI crude oil -4.4%
RBOB gasoline -4.0%
Cotton -3.1%
Live cattle -0.9%
Nickel -0.1%
Trump aids have given the President a short-list of candidates recommended for Fed Chair - Is Yellen in trouble?
- Gary Cohen , Kevin Warsh others...
---
Follow John C. Dvorak on Twitter
Follow Andrew Horowitz on Twitter
---
Love the Show?
Then how about a Donation?
---
*** NEW INTERACTIVE CHARTS ***
Winners will be getting great stuff like the new DHUnplugged Shirts (Designed by Jimbo) - PLUS a one-of-a-kind DHUnplugged CTP Winner's certificate..

CLICK HERE FOR MORE CHARTS ON TRADING VIEW
---
UPDATE - NEW ETF - Global X Millennials Thematic ETF Challenge!
The top holdings of Global X Millennials Thematic ETF (MILN) include stocks many investors would expect, such as Facebook, LinkedIn and Amazon, which take advantage of the tech tendencies of millennials. But some names might be more surprising like real estate investment trusts AvalonBay Communities and Equity Residential, and Home Depot, which could benefit from millennials moving out of the home of their parents.
We are creating the DH Old Codger Index Portfolio to compete against this new ETF to see how "old school" stocks do in comparison. Companies in our index will include: (updated names as of 8/29/16)
We have the performance summary running (daily and since inception of 5/6/16) - DHOCI vs. Millennials ETF Battle
---
Small-cap stocks been on a rocketship ride - after Trump announces "framework" for tax plan. |
- Estate ta and AMT will be cut
- Fewer tax levels
- Double the standard deduction - also removing some deductible items that may offset this benefit
- Plan is to offset the massive hole in deficit this will cause by the potential for future growth created by plan (Dynamic scoring)
Egypt 'to conduct anal examinations on men accused of waving rainbow flag at Cairo pop concert'
Stupid people - CBS Corp. fired a vice president in business affairs Monday for comments she made on social media regarding the mass shooting at a country music festival in Las Vegas.
- Hayley Geftman-Gold, wrote on her Facebook page that she was not sympathetic to victims of the shooting because, she claimed, most country music fans are Republican.
- Geftman-Gold also wrote: "If they wouldn't do anything when children were murdered I have no hope that Repugs will ever do the right thing. I'm actually not even sympathetic bc country music fans often are Republican gun toters."
- What would cause anyone to post such stupid remarks on social media ?????? (Especially those in positions at companies that could become a problem?)
The National Retail Federation forecasts a 3.6% to 4% rise in holiday retail sales during the November-to-December period for a total of $678.8 billion to $682.0 billion, the group said Tuesday
- They are always wrong - seems that they start this process before holidays to try to create enthusiasm
What is John C. Dvorak writing for PC Magazine?
---
See this week's stock picks HERE
---
Follow John C. Dvorak on Twitter
Follow Andrew Horowitz on Twitter
---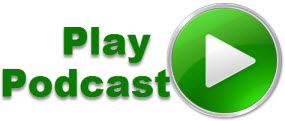 Podcast: Play in new window | Download (Duration: 1:03:27 — 43.8MB)
Subscribe: RSS