No storms provided by nature this week – however there are many to be found in markets.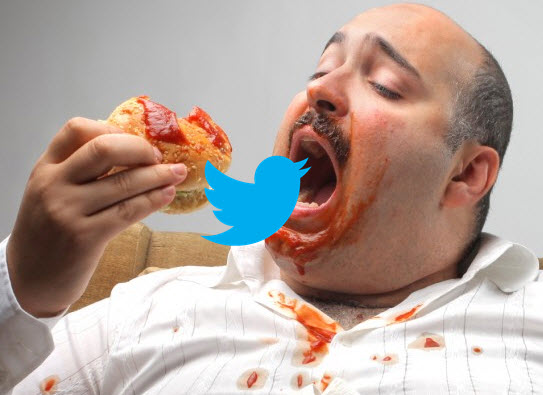 Mega-cap name get pounded on valuation concerns while small-caps stage a stealth rally to all time highs. The healthcare bill appears all but dead in the water but there has been a flurry of Twitter activity regarding North Korea and NFL kneeling.
The Fed is on the move again – this time behind the scenes with an attempt to unwind their massive asset pile.
Volatility is once again removed from markets as a one-day downstroke is bought – plus plenty of current events to discuss in this episode.
---
Click HERE for Show Notes and Links
DHUnplugged is now streaming live - with listener chat. Click on link on the right sidebar.
---
Love the Show?
Then how about a Donation?
---
Market Update - more of the same. Markets jumpy on North Korea tweets, NFL distraction, no-go on healthcare bill, hope for tax reform/cuts.
Some sloppy action with the big-boy tech names. Facebook, Amazon, Apple seems to be getting hit on concerns that the USD tailwind will not continue. USD has been rising and that is having a negative impact on these names.
USD could be rising as there is a divergence in the potential for direction with global central banks. Janet Yellen discussed the potential for a rate hike last week as well as the "unwind" of the balance sheet. She gave some specifics on the amount of the unwind but hedged her comments with stating that essentially - "all can change if needed"
And yet - another day of Fed speak - Yellen:
- Notes plenty of uncertainty around economy and interest rate paths; says that pace of rate increases has not matched dot plots; does not need an excessive tightening to reach neutral
- Evidence suggests that globally that underlying aggregate demand has been weaker than it has been historically; notes term premiums are quite narrow; Says significant spill overs from global monetary policy into U.S. interest rates
NASDAQ100 had one of the worst days in 5 weeks on Monday.
USD is now creeping above the 50 SMA - could this cause earning outlook to be cut?
New target:  Legendary investor Warren Buffett talked up the U.S. economy Tuesday night, predicting the Dow Jones Industrial Average would be "over 1 million" in 100 years.
CHINA - (aka - JIYNA) Standard and Poor's lowered Hong Kong's long-term rating from AAA to AA+ on Friday following its earlier downgrade of China's sovereign rating."We see very strong institutional and political linkages between China and the Special Administrative Region of Hong Kong.
- "Following the earlier downgrade of the sovereign credit rating on China, we are lowering the rating on Hong Kong to reflect potential spillover risks to the SAR should deleveraging in China prove to be more disruptive than we currently expect," S&P said in a statement.
- The rating agency downgraded China from AA- to A+ on Thursday, citing debt risk.
Trader Joe's Update
Some of the things that AH bought and tried...
Comments and observations:
- VERY CHEAP (affordable)
- Frozen items were excellent - mashed cauliflower, Indian food, brussel sprouts
- Pumpernickel pretzels dipped in cookie swirl - yum
- Gummy bears - best I ever had
- Pastrami Seasoned Smoked Salmon - nice
- Ghost Pepper Chips - great flavor - not so spicy hot
- Salad Dressing - on the mark
- Fresh Chicken soup - dynamite
- NEW CONVERT HERE!
(Quick (final) announcement - www.envestology.com is open for biz - Launch Party Webinar this Thursday )
- Advisor Crafted / Technology Enhanced Investment Program
Equifax Update -  Stock up from $91 to $106. CEO departs - received an $18 million bonus.
Uber saga continues: London deemed Uber unfit to run a taxi service last week and stripped it of its license to operate from the end of this week in a major blow to the U.S. firm and 3.5 million users in one of the world's wealthiest cities.
- The British capital's transport regulator said the Silicon Valley technology giant's approach and conduct was not fit and proper to hold a private vehicle hire license and it would not be renewed when it expires on Sept. 30.
- Will this actually happen? Or will Uber just have to pay up?
H U G E ! - Twitter moving from the random 140 character limit to 280 (random) limit (testing with small group)
---
Follow John C. Dvorak on Twitter
Follow Andrew Horowitz on Twitter
---
Love the Show?
Then how about a Donation?
---
Need a new stock for next CTP !

*** NEW INTERACTIVE CHARTS ***
Winners will be getting great stuff like the new DHUnplugged Shirts (Designed by Jimbo) - PLUS a one-of-a-kind DHUnplugged CTP Winner's certificate..

CLICK HERE FOR MORE CHARTS ON TRADING VIEW
---
UPDATE - NEW ETF - Global X Millennials Thematic ETF Challenge!
The top holdings of Global X Millennials Thematic ETF (MILN) include stocks many investors would expect, such as Facebook, LinkedIn and Amazon, which take advantage of the tech tendencies of millennials. But some names might be more surprising like real estate investment trusts AvalonBay Communities and Equity Residential, and Home Depot, which could benefit from millennials moving out of the home of their parents.
We are creating the DH Old Codger Index Portfolio to compete against this new ETF to see how "old school" stocks do in comparison. Companies in our index will include: (updated names as of 8/29/16)
We have the performance summary running (daily and since inception of 5/6/16) - DHOCI vs. Millennials ETF Battle
---
Just mean - but explains a lot: A man who worked as a baggage handler at Singapore's Changi Airport swapped tags on hundreds of bags, sending the luggage to the wrong destinations, the Straits Times newspaper reported.
- Tay Boon Keh, a 63-year-old working as a baggage handler for a sub-contractor of the Changi Airport Group, was charged in court on Tuesday with 286 counts of mischief, the newspaper said.
On Monday, Anthony D. Weiner, sobbing as the judge spoke, learned the final, personal cost of his seemingly uncontrollable habit of exchanging lewd texts and pictures with women and girls: 21 months in prison.
Leftovers
- Japan's SoftBank Group Corp, which owns a majority stake in Sprint, and T-Mobile parent Deutsche Telekom have been in frequent conversations about a stock-for-stock merger, CNBC reported.
- Sprint's shares rose 6.8 percent, while T-Mobile's shares were up nearly 4.6 percent in morning trade.
He's back!
- Former Prime Minister Silvio Berlusconi, marking a formal return to Italy's political stage, laid out his policy priorities on Sunday for the forthcoming election, portraying himself as a pro-European moderate.
- Speaking at a meeting of his Forza Italia (Go Italy) party, Berlusconi said he wanted to lead the group into the national ballot, which is expected by next March, promising hefty tax cuts if the center-right regained power.
- Subsumed by sex scandals and legal woes, Berlusconi largely vanished from politics after being ousted from power in 2011.
WTF? Firefighters in Worms, Germany were called in to help free a man who got his body part stuck in the hole of a 2.5kg (5.5 pound) weight at a gym. With the help of a grinder and a hydraulic saw, they were able to break the weight into 5 parts, freeing the man's penis.
Narcan:  In southwest Ohio, people die from drug overdoses at more than double the national rate. In the future, whether someone survives could hinge on what county they're in.
- The sheriff in Butler County this summer declared that his officers wouldn't carry medication to reverse overdoses. In Middletown, a city of 49,000 that overlaps the county, a council member frustrated by ballooning costs went even further, suggesting ambulance crews shouldn't have to save the lives of some people who have been revived before.
- Is Narcan awareness helping to increase overdoses?
---- There is no shortage of these drugs: Authorities in NY confiscated nearly 195 pounds of fentanyl in a pair of busts that prosecutors said included one sting that netted 32 million lethal doses of the drug, an opioid 50 times stronger than heroin.
Not so Brave - While students at the University of South Florida St. Petersburg awaited a lashing from Hurricane Irma, the school's leader fled the state for Atlanta and insinuated in an email to her boss that she remained on campus — going so far as to say things were quiet and that she heard birds chirping.
- After the storm, USF officials moved to fire USFSP regional chancellor Sophia Wisniewska for incompetence and "lack of leadership," criticizing her departure and alleging that she had hesitated to evacuate students as Irma grew more dangerous.
- "Your conduct created an intolerable safety risk to our students and the USFSP community," System President Judy Genshaft wrote in a draft termination letter.
Do we need more stimulants? Redux Beverages have created an energy drink and called it "cocaine".
"When a person sees the name of the drink, some psychological effect happens and the person is already experiencing the energy buzz before they even open the can," speculates Cocaine inventor Jamey Kirby.
- The makers of the drink claim that it is 350% stronger than Red Bull. [LINK]
What is John C. Dvorak writing for PC Magazine?
---
See this week's stock picks HERE
---
Follow John C. Dvorak on Twitter
Follow Andrew Horowitz on Twitter
---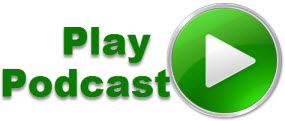 Podcast: Play in new window | Download (Duration: 1:01:47 — 42.7MB)
Subscribe: RSS