Data beach of epic proportions. Apple's new phone lineup, markets continue to rally.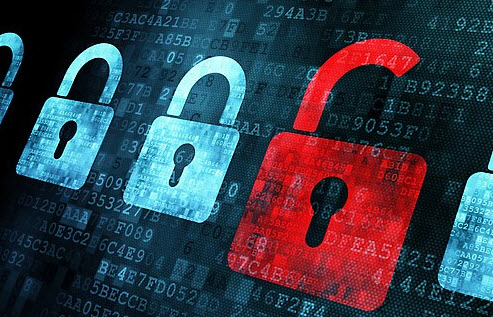 We discuss the impacts of the Hurricanes plus crypto-currencies getting whacked after some comments from banksters.
Of course we cover all of the latest news and market information
---
Click HERE for Show Notes and Links
DHUnplugged is now streaming live - with listener chat. Click on link on the right sidebar.
---
Love the Show?
Then how about a Donation?
---
Welcome back - Hurricane Update ...
Trader Joe's Update - Donations came in and we need to buy some goods for next show in order to review the quality etc.
Happy New Year to all us Jews.... Rosh Hashana start Wednesday Night
Market Update
As discussed last show, September does not have a history of showing great returns. So far nothing major to show that that is going to be the case - except:
- NASDAQ 100 is down 0.4%, while the small caps are up over 2%.
- Small-Caps have been lagging - so this may be the start of an end of year catch up trade (NAZ100 up 22% YTD, Small-Caps up 6.4%)
Wednesday the Fed will announce a key rate decision.
- Balance sheet unwind is expected to be $50billion per month once they start.
- Equivilent to a 0.75% rate hike annually until completed
- $2+ Trillion of unwind needs to be done
Otherwise we are seeing more new highs across the board for major indices - as well as the global markets.
(Quick announcement - www.envestology.com is open for biz)
- Advisor Crafted / Technology Enhanced Investment Program
Bitcoin and alt-coins crashed over the past two weeks. Jamie Dimon commented that he felt that it is all a fraud. (also says anyone who believes otherwise is stupid and he would fire anyone at JPM that trades it)
_ From a high of close to $5,000 for BitCoin down to $2900 in days
- Then a pop rally back to $4,000 in days
- Uber Bull Strategist Tome Lee says $25,000 is in the cards in the future for BitCoin
- China crackdown on crypto exchanges also putting a crimp on the price.
Emmy's? Sean Spicer?
Toys R Us could file for bankruptcy as soon as this week, according to sources familiar with the matter.
- ??? A bankruptcy would help simplify a capital structure made complex by its trio of financial owners. Toys R Us was acquired by private equity firms KKR and Bain and real estate investment trust Vornado in 2005 in a deal valued at $6.6 billion.
The founder of the Rolling Stone has announced plans to put his controlling stake in the 50-year old music and counterculture magazine up for sale, although no mention was made of whether the company is already in talks with potential buyers.
- Jann Wenner acknowledged in an interview last week, according to The Independent, that the magazine he had nurtured for half a century would face a difficult, uncertain future on its own.
Equifax breach - 140million?
- This is Andrew's thesis on what leads to next financial disaster.... Essentially a breach of confidence in the system itself.
How much is your personal data worth to you? A lot.  And how much is it worth to an identity thief?
- Verified high-limit credit cards from countries including the U.S., Japan, and South Korea are selling on the dark web for the bitcoin equivalent of about $10 to $20, according to an annual report on cybercrime by Secureworks, a unit of Dell Inc.
- Business credit cards are in favor, since they sometimes have no limit on spending, Tilley said. Those and high-end personal cards—say, a Platinum American Express that has been verified and has an 85 percent rating (judged by the seller to have an 85 percent chance of being successfully used in a fraud)—will go for $15 to $20. A regular Mastercard that doesn't have a big limit might go for $9.
Follow up on Equifax:
1. Seems that there was another breach 4 months prior to the latest know that was never reported
2. Investigations into some of the upper management selling shares shortly before the breach announcement
- Investigators are looking at the stock sales by Equifax's chief financial officer, John Gamble; its president of U.S. information solutions, Joseph Loughran; and its president of workforce solutions, Rodolfo Ploder, said two of the people, who asked not to be named because the probe is confidential.
3. Elizabeth Warren is all over this.
U.S. Federal Reserve Vice Chair Stanley Fischer, a veteran central banker who helped set the course for modern monetary policy, said on Wednesday he will step down from his position in mid-October, potentially accelerating President Donald Trump's opportunity to reshape the direction of the central bank.
Chipotle (CMG) - still can't get it going
- Cutting Chorizo menu item in favor of new queso cheese
- Stock at multi-year lows below $300
Apple - new line up?
- Facial recognition - no home button??
- Cost?
Daily Mail reports that President Trump is looking to ease export restrictions on guns
- Firearm stocks American Outdoor Brands (AOBC +12%), Sturm Ruger (RGR +12%) and Vista Outdoor (VSTO +3%) lifting on that report
- Does that tie out with the Keep America Safe from external sources program?
WHY? Kohl's (KSS) today announced that 82 stores across Los Angeles and Chicago will be offering free, convenient returns for Amazon customers starting in October. Kohl's will pack and ship eligible Amazon return items for free, providing an additional service and convenience to Amazon customers within select Kohl's stores.
Retail Wreck: Bed Bath & Beyond sees FY18 EPS $3.00 vs $4.00 Capital IQ Consensus Estimate (Stock down 20% in A/H trade)
---
Follow John C. Dvorak on Twitter
Follow Andrew Horowitz on Twitter
---
Love the Show?
Then how about a Donation?
---
Need a new stock for next CTP
*** NEW INTERACTIVE CHARTS ***
Winners will be getting great stuff like the new DHUnplugged Shirts (Designed by Jimbo) - PLUS a one-of-a-kind DHUnplugged CTP Winner's certificate..

CLICK HERE FOR MORE CHARTS ON TRADING VIEW
---
UPDATE - NEW ETF - Global X Millennials Thematic ETF Challenge!
The top holdings of Global X Millennials Thematic ETF (MILN) include stocks many investors would expect, such as Facebook, LinkedIn and Amazon, which take advantage of the tech tendencies of millennials. But some names might be more surprising like real estate investment trusts AvalonBay Communities and Equity Residential, and Home Depot, which could benefit from millennials moving out of the home of their parents.
We are creating the DH Old Codger Index Portfolio to compete against this new ETF to see how "old school" stocks do in comparison. Companies in our index will include: (updated names as of 8/29/16)
We have the performance summary running (daily and since inception of 5/6/16) - DHOCI vs. Millennials ETF Battle
---
WTF? Firefighters in Worms, Germany were called in to help free a man who got his body part stuck in the hole of a 2.5kg (5.5 pound) weight at a gym. With the help of a grinder and a hydraulic saw, they were able to break the weight into 5 parts, freeing the man's penis.
What is John C. Dvorak writing for PC Magazine?
---
See this week's stock picks HERE
---
Follow John C. Dvorak on Twitter
Follow Andrew Horowitz on Twitter
---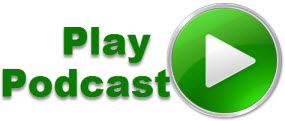 Podcast: Play in new window | Download (Duration: 1:04:17 — 44.4MB)
Subscribe: RSS