Markets have been tossed some bad news. Missiles and floods as well as the ongoing geopolitical tensions. Not to worry – buyers are not worried. In fact, even with pre-markets showing significant weakness and foreign markets under significant selling pressure, buyers saved the day!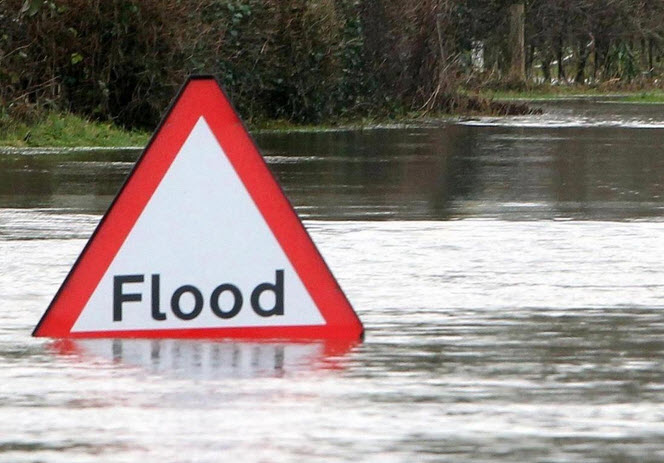 It will take some time to assess the damage from Hurricane Harvey and there is some talk that the impact will be offset by new building and repair.
Plus – we look into the upcoming jobs report as well as the latest business and financial news headlines.
---
Click HERE for Show Notes and Links
DHUnplugged is now streaming live - with listener chat. Click on link on the right sidebar.
---
Love the Show?
Then how about a Donation?
---
Market Update
Market recovers last week - finally showing gains after two weeks of losses.
Big fight this weekend - thoughts on outcome?
Worrisome news in Texas as the floods from Hurricane Harvey are wreaking havoc on the refining and chemical manufacturing sectors. Markets were not very concerned though.
- Upwards of 50 inches in some area and rain not stopping until approx Thursday - (Who dropped the rain stick????)
- At least this took the headlines from the "Take Down the Statue" news
- Will this lead to major infrastructure spending, repairs and building?
Even a missile fired over Japan by North Korea didn't jar market investors. In fact, while foreign markets were down and futures were hit overnight, by Midday U.S. markets recovered and the DJIA was in the green.
Move off of lows after missile news: (Buy any weakness - A Flood for Buying?)
Maybe some of the move is due to the thought that a hurricane relief bill could be attached to the debt ceiling increase and overall budget;
- Sell side note showing this - details are vague but the idea is that a bill/budget/debt ceiling increase will be able to pass easier under this scenario
In the wake of Hurricane Harvey, Anheuser-Busch halts beer productions and starts emergency water program.
- Has sent over 155,000 cans of drinking water to Baton Rouge, Louisiana, and Arlington, Texas, to help those in need.
Oil got hit after traders realized that the Hurricane would not impact crude production as it is rather decentralized these days.
Politico previews President Trump's tax reform speech tomorrow in MO; says corporate tax rate will likely fall between 22-25%; Pres Trump to call for eliminating deductions that benefit higher-income taxpayers
- Wait - what happened to 15%???

OR - USD at 15 month low today? Continuing tailwind for U.S. Companies?
Housing recovery is still strong - in fact Case Shiller National Index at ALL TIME HIGH
European Stock Markets today:
UK's FTSE: -0.9%
Germany's DAX: -1.5%
France's CAC: -0.8%
Spain's IBEX: -0.9%
Portugal's PSI: -0.4%
Italy's MIB Index: -1.3%
Irish Ovrl Index: -1.3%
Greece ASE General Index: -1.9%
Interesting that European stocks are at a 6 month low - IF you exclude currency....
Any credence in this?
TrimTabs Investment Research, reports that stock buyback announcements in the latest earnings season dropped to the lowest level in more than five years.
- "Corporate America is shutting its wallet as stock prices reach records," said David Santschi, chief executive officer of TrimTabs.  "Corporate leaders may be losing faith in the Trump Administration's ability to deliver on its promises and worried about the impact of less central bank support for asset prices."
- In a research note, TrimTabs explained that stock buyback announcements averaged 2.6 for $1.3 billion daily in the earnings season that just ended.  The volume of announcements was the lowest since April/May 2012.  Only four companies—Walgreens Boots Alliance, Fidelity National Information Services, Aflac, and eBay—rolled out buybacks worth more than $2 billion.
- "Corporate buying has been in a downtrend for more than two years that shows no sign of ending," noted Santschi.
- TrimTabs also reported that newly announced cash takeovers and newly announced stock buybacks have amounted to only $58 billion this quarter.  Corporate buying has been trending lower since it topped out at $427 billion in the second quarter of 2015.
- "The U.S. stock market isn't likely to get as much of a boost from companies as it did in previous years," Santschi said.  "Apart from the too-big-to-fails, fewer companies are willing to use lots of cash to support share prices."
Best Buy (BBY) - Still standing -for how long?
- Beats and has very good outlook. Stock was up in pre-market but fell out of bed (down 10%) after conference call
- Comment from management that mid-single digit comps are new normal could have sparked sell off
The price of a pack of cigarettes in New York City is going up — to at least $13 — and the number of places you can buy them is going down under legislation signed Monday by the mayor.
- The new minimum price law, which takes effect on June 1, will make New York the most expensive place in the U.S. to buy cigarettes, Health Department officials said.
Amazon deal to acquire Whole Foods is completed and already there are adverts for the Echo and Alexa are in stores.
- Supposedly prices on some Whole Foods items dropped 40% overnight...
---
Follow John C. Dvorak on Twitter
Follow Andrew Horowitz on Twitter
---
Love the Show?
Then how about a Donation?
---
*** NEW INTERACTIVE CHARTS ***
Winners will be getting great stuff like the new DHUnplugged Shirts (Designed by Jimbo) - PLUS a one-of-a-kind DHUnplugged CTP Winner's certificate..

CLICK HERE FOR MORE CHARTS ON TRADING VIEW
---
UPDATE - NEW ETF - Global X Millennials Thematic ETF Challenge!
The top holdings of Global X Millennials Thematic ETF (MILN) include stocks many investors would expect, such as Facebook, LinkedIn and Amazon, which take advantage of the tech tendencies of millennials. But some names might be more surprising like real estate investment trusts AvalonBay Communities and Equity Residential, and Home Depot, which could benefit from millennials moving out of the home of their parents.
We are creating the DH Old Codger Index Portfolio to compete against this new ETF to see how "old school" stocks do in comparison. Companies in our index will include: (updated names as of 8/29/16)
We have the performance summary running (daily and since inception of 5/6/16) - DHOCI vs. Millennials ETF Battle
---
Who picks the word to describe damage levels in natural disasters?
Hurricane Andrew - Devastation was the go to word
Hurricane Harvey - Catastrophic
Celebrity televangelist Joel Osteen is under Twitter fire for not opening his church to victims of Tropical Storm Harvey.
- Osteen is the head of Lakewood Church in Houston, which is housed in The Summit–the former NBA stadium of the Rockets, which holds 16,800 people.
- Lakewood Church's Facebook page on Sunday said the church was "inaccessible due to severe flooding," though the message doesn't clarify whether the church itself is flooded. Pictures of the church purportedly taken since Harvey made landfall seem to show that it is less affected than other areas of Houston.
- However - Olsteen is looking for donations to help with the cause.... 😉
A University of Tampa professor of sociology was relieved of his duties Tuesday after he tweeted Sunday that the Texans deserved Hurricane Harvey because of their support for President Donald Trump in the 2016 election.
- The University of Tampa sent out a statement Tuesday stating: "On Sunday, Aug. 27, visiting assistant professor of sociology Kenneth Storey made comments on a private Twitter account that do not reflect UT's community views or values. We condemn the comments and the sentiment behind them, and understand the pain this irresponsible act has caused."
Uber announces that it has made a decision on the next CEO
- Dara Khosrowshahi (Former Expedia CEO)
- Thought that they were looking for some female diversity at the top - possible name Dara will confuse people?
Mile High Club
- A couple on a Southwest flight from Atlanta to Las Vegas reportedly didn't hold back, engaging in sexual activity while on board.
- "Apparently, they just couldn't control themselves," Michael Oram, spokesman for McCarran International Airport, told Fox 5 News. "They were all over each other."
- The couple was told to refrain from such actions while on the flight, but ignored the instructions.
- Las Vegas police received reports of the incident aboard Flight 3246, which landed just after 8 a.m. Saturday.
- Police met the couple at the gate but no arrests were made, and the investigation will not proceed, according to Las Vegas Review Journal.
- A spokeswoman for Southwest Airlines confirmed the incident in a statement to Fox News, saying, "Southwest does not condone this type of activity and we apologize to the other passengers onboard who were potentially exposed to this activity.
The show must go on...
Remember we discussed that millions of chicken eggs have been pulled from European supermarket shelves as a result of the scare over the use of the insecticide fipronil, which is forbidden in the food chain and can cause organ damage in humans.
- Not stopping this : A Belgian town honored its 22-year-old tradition of making a giant omelet on Tuesday amidst an egg contamination scare, cooking 10,000 eggs in a pan four meters wide.
Singapore - there are strict rules on spitting, tossing chewing gum on roads and sidewalks and this:
- A 60-year-old Singaporean man is under investigation for inserting toothpicks into a seat on a public bus, a suspected case of "mischief" that could put him behind bars for up to two years, the police said on Tuesday.
- "Through extensive inquiries and with the assistance of CCTV footage, officers ... established the identity of the suspect," a police statement said.
- Pictures of three toothpicks sticking up from the seat were posted last month by a Facebook user, who said she noticed them just as she was about to sit down.
New trend for mobile - 6 second commercials?  How will traditional media deal with this new trend??
What is John C. Dvorak writing for PC Magazine?
---
See this week's stock picks HERE
---
Follow John C. Dvorak on Twitter
Follow Andrew Horowitz on Twitter
---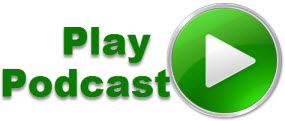 Podcast: Play in new window | Download (Duration: 1:10:56 — 49.0MB)
Subscribe: RSS