Superdooper Tuesday edition for market bulls. After a couple of weeks of profit-taking, markets were ripe for the buy-the-dipr's to come in and scoop up what they see as values.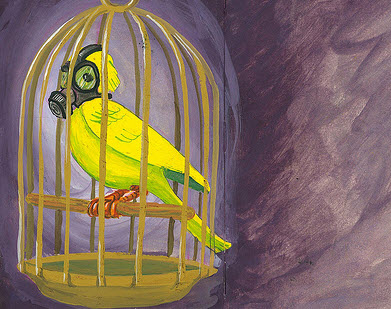 Some interesting observations about the divergence of small-cap vs. large-caps and wondering if this is something to keep an eye on or is it a canary in the coal mine?
Original content by Apple could be trouble for Netflix – especially after the latest Disney announcement.
---
Click HERE for Show Notes and Links
DHUnplugged is now streaming live - with listener chat. Click on link on the right sidebar.
---
Love the Show?
Then how about a Donation?
---
Market Update
Two weeks of losses for major indices. Markets now back in gear after oversold conditions draw in buy-the-dip'rs. Something for everyone in this market - action is quite erratic.
Small caps are still lagging considerably - IWM well under the 50 day moving average and large cap stocks are the go-to place these days.
Plenty of diversion for markets over the past two weeks as the thought of the "agenda" for tax reform and infrastructure delay takes hold. BUT, Treasury Secretary Mnuchin out with comments that tax reform plans are underway!
So where are we on a global basis (overbought/oversold?
Interesting graphic from BOA/Merrill
Some updates of discussions from the past:
- SoundCloud has just closed the necessary funding round to keep the struggling music service afloat. CEO Alex Ljung will step aside though remain chairman as former Vimeo CEO Kerry Trainor replaces him.
- Target Corp. will no longer sell products made by food startup Hampton Creek Inc. after an internal review, the latest major blow to the beleaguered maker of Just Mayo eggless mayonnaise and other plant-based foods. The retail giant decided to end the relationship about two months after receiving what it described as "specific and serious food safety allegations about Hampton Creek products." Target pulled the San Francisco company's products from shelves in June while it looked into the matter and shared the claims with the U.S. Food and Drug Administration.
Hampton Creek has said its products are safe and comply with FDA rules. The FDA has said it won't investigate unless it receives reports of consumers getting sick and has "no safety concerns with Hampton Creek at this time."
Tesla Inc. bonds declined a week after they were sold as excitement over Elon Musk's ambitious rollout of the Model 3 was tempered by geopolitical tensions and concerns over the offering's pricing.
- The company's $1.8 billion of 5.3 percent notes due 2025 slipped below par almost immediately, trading as low as 97.4 cents on the dollar on Friday, according to data compiled by Bloomberg. The eight-year securities had priced a week ago at a record-low yield for a bond of its rating and maturity -- a touch higher than initial talk of 5.25 percent -- and Tesla had added $300 million to the offering to meet demand.
Oh - buying a car sucks! What a story.... Such bullshit.
You know this was the case:
- Bottled water giant Poland Springs, a subsidiary of Nestle, is facing a federal lawsuit claiming its "natural spring" water is nothing more than common ground water.
- "For more than twenty years, Nestle Waters' marketing and sales of Poland Spring Water has been a colossal fraud perpetrated against American consumers," the lawsuit says.
-"Breaching and exploiting its customers' trust to reap massive undue sales and profits is Defendant's entire business model," the complaint states.
- The suit, filed by 11 consumers in Connecticut District Court earlier this week, alleges none of Poland Spring's water comes from an actual spring, despite promises on the packaging.
- "Not one drop of Poland Spring Water emanates from a water source that complies with the Food and Drug Administration ... definition of 'spring water,'" the suit says.
GAAP vs Non-GAAP Nonsense
Reuters story showing that companies in the benchmark S&P 500 index are padding their bottomlines less than they have in previous years.
- Recent changes to accounting standards and a crackdown last year by the Securities Exchange Commission are encouraging many companies to be more cautious about reporting metrics that do not adhere to Generally Accepted Accounting Principles (GAAP).
-The difference between S&P 500 companies' GAAP net incomes and the adjusted versions of net income that they play up to Wall Street is expected to significantly shrink in 2017 for a second year, after hitting a high in 2015, according to a Thomson Reuters analysis.
-Such a decline may be good news for investors worried that stock prices have risen too far.
Walmart stepping up crazy to compete with Amazon crazy
Wal-Mart Stores Inc. has opened a new front in its battle with Amazon.com Inc.
- The world's largest retailer has applied for a U.S. patent for a floating warehouse that could make deliveries via drones, which would bring products from the aircraft down to shoppers' homes.
- The blimp-style machine would fly at heights between 500 feet and 1,000 feet (as much as 305 meters), contain multiple launching bays, and be operated autonomously or by a remote human pilot. Amazon was granted a patent for a similar vessel in April 2016.
Saw a commercial for SOFI - Was wondering what the name meant - Social Finance ....
Student loan refinancing company. What was weird was their community aspect and then looking further - investments/wealth management
- Seems that they also have pools of these loans that they sell off.
- Sell Insurance too
-All under this feel good social lovefest that they will help you.
- "Join us for an event in your city. Discover happy hours, educational events and member dinners happening in your neighborhood"
- Creepy
---
Follow John C. Dvorak on Twitter
Follow Andrew Horowitz on Twitter
---
Love the Show?
Then how about a Donation?
---
*** NEW INTERACTIVE CHARTS ***
Winners will be getting great stuff like the new DHUnplugged Shirts (Designed by Jimbo) - PLUS a one-of-a-kind DHUnplugged CTP Winner's certificate..

CLICK HERE FOR MORE CHARTS ON TRADING VIEW
---
UPDATE - NEW ETF - Global X Millennials Thematic ETF Challenge!
The top holdings of Global X Millennials Thematic ETF (MILN) include stocks many investors would expect, such as Facebook, LinkedIn and Amazon, which take advantage of the tech tendencies of millennials. But some names might be more surprising like real estate investment trusts AvalonBay Communities and Equity Residential, and Home Depot, which could benefit from millennials moving out of the home of their parents.
We are creating the DH Old Codger Index Portfolio to compete against this new ETF to see how "old school" stocks do in comparison. Companies in our index will include: (updated names as of 8/29/16)
We have the performance summary running (daily and since inception of 5/6/16) - DHOCI vs. Millennials ETF Battle
---
This company has plenty of tricks up their sleeve:
- After a going private deal fell through....
Herbalife commences a self-tender offer to buy up to $600M of its common stock at $60 - 68 per share (shares now trading above $68). For each share tendered, investors will receive a non-transferable contractual contingent value right (CVR) that will pay out if the company is acquired in a go-private transaction within two years. The tender offer will expire on September 19 at 5:00 pm ET.
- Interesting that this news came out Monday - after Major holder Carl Ichan stepped down just days before from unofficial role with the White House.
- In connection with the tender offer, the company inked an agreement with Mr. Icahn under which he (and his affiliates) agreed not to increase his ownership above 50% unless he goes all in and acquires 100%.
UPDATE - A federal jury found notorious "Pharma bro" Martin Shkreli guilty of three counts of securities fraud — but acquitted him of five other criminal counts related to hedge funds investors and a drug company he founded.
- Could get up to 20 years in prison
- For all of the hooplah - not much happening to the drug companies that have been raising prices. What happened to all of that?
Is this for real?
- What's before the Supreme Court is a trademark lawsuit that Google already defeated in a lower court. The lawsuit claims that Google should no longer be trademarked because the word "google" is synonymous to the public with the term "search the Internet."
- The Google trademark dispute dates to 2012 when a man named Chris Gillespie registered 763 domain names that combined "google" with other words and phrase, including "googledonaldtrump.com." Google filed a cybersquatting complaint under the Uniform Domain Name Dispute Resolution Policy and claimed trademark infringement. Google won, and an arbitration panel ordered the forfeiture of the domains.
Will this be an issue for Netflix? Is this a trend? (Disney breaking ties with Netflix)
- According to a report from The Wall Street Journal, Apple has a budget of $1 billion to spend in 2018 to "procure and produce" original content. The iPhone maker could acquire and produce up to 10 shows next year with this money, which will be largely left in the hands of new Apple hires Jamie Erlicht and Zack Van Amburg. Erlicht and Van Amburg are former presidents from Sony Pictures Television that moved to Apple in June to oversee video content strategy and production.
What is John C. Dvorak writing for PC Magazine?
Listener David C. Write in:
Listening to your DH Unplugged podcast and you mentioned solar panels and impact on atmosphere. I'm a retired meteorologist, and after reading that large solar panel fields in the desert have proven to be less efficient than forecasted because of more clouds; I concluded that the short-wave radiation that use to be absorbed by the ground and re-radiated as long-wave radiation that subsequently warmed the atmosphere, is now being absorbed by the solar panels with that energy converted to electricity and subsequently, the atmosphere over the field of panels is cooler and since cooler air holds less water vapor, more water vapor is condensing out, forming clouds over the solar panel field!
---
See this week's stock picks HERE
---
Follow John C. Dvorak on Twitter
Follow Andrew Horowitz on Twitter
---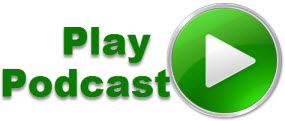 Podcast: Play in new window | Download (Duration: 1:02:43 — 43.3MB)
Subscribe: RSS