A hard right to the face of  Republicans. Yes, the effort has failed. With less than the required number of votes, the Senate is scrapping any idea of attempting to defund ObamaCare. Markets seem to take it in stride as the hope is that tax reform will be next on the agenda.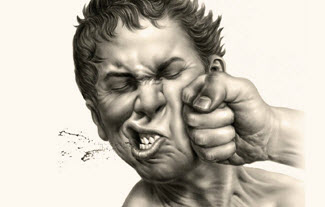 Earnings season is now in gear and there have been some nice beats and some misses. Netflix hits all-time highs and banks are coming in with some low quality earnings beats.
After a couple of weeks off, we have a full show with some interesting tidbits.
---
Click HERE for Show Notes and Links
DHUnplugged is now streaming live - with listener chat. Click on link on the right sidebar.
---
Love the Show?
Then how about a Donation?
---
Market Update
Seems that the Fed (Janet Yellen) was grilled in front of Congress last week and gave markets a dovish tone. Rates are near normal and perhaps only a few more hikes to come. Plus, even though they will begin to normalize the balance sheet, looks like it will take years. Markets happy with all of that.
Bank earnings are starting to come out and look really good! Market like that too. New highs AGAIN!
Bitcoin and other cyber currencies PLUNGE over the weekend. Bitcoin drops to $1,810 (recovers the next day to $2,150 $2,300).
Senate not taking a holiday/recess as there still is not enough votes to pass the healthcare bill. That will teach them not to go along with the majority!
- WAIT!!!! Now the Senate has scrapped the Bill as there is not enough votes to pass. In an effort to "pass anything for a win" they are now considering a Repeal-and-Wait vote.
- How is that going to work?
- UPDATE - SCRAPPED
AH on the Mediterranean (Greece, Croatia, Slovenia and Venice)
**** Need a new name for Closest to The Pin ****
- Ideas: Bank of America, Chipotle, SNAP
Netflix - met on earnings, shy on domestic additions. BIG upside surprise on International additions. (up 9% to ATH)
- Netflix prelim Q2 $0.15 vs $0.16 Capital IQ Consensus Estimate; revs $2.79 bln vs $2.76 bln Capital IQ Consensus Estimate
- Netflix sees Q3 $0.32 vs $0.22 Capital IQ Consensus Estimate; sees revs $2.97 bln vs $2.88 bln Capital IQ Consensus Estimate
- Netflix Q2 International Net Additions 4.14 mln vs 2.60 mln guidance; Q3 guidance is for 3.65 mln, expectations were for ~3.3 mln; Q1 adds was 3.53 mln
- Netflix Q2 Domestic Net Additions 1.07 mln vs 1.42 mln guidance; Q3 guidance is for 0.750 mln, expectations were for ~0.665 mln; Q1 adds was 1.42 mln
Bank of America and Goldman Sachs both beat handily, but underneath there was some soft spots in fixed income trading and earnings by most were considered low quality.
IBM - Missed on revenues, beat on EPS. 19+ straight quarters of declining revenue.
Discovery Communications Inc. is in talks to buy Scripps Networks Interactive Inc., - Both stocks surged after the announcement.
Update on a JCD stock pick from 1 year ago- Sevcon (SEV) - thesis was INSIDERS
- Sevcon to be acquired by BorgWarner (BWA) for $22.00/share in cash
- JCD picked at $9.50
Weird news on Tesla- story came out that a self-driving mode caused a crash - stock down 7%
- Update later that day that the driver did not mean to say it was the self-driving mode that caused crash
- Who got to the driver?
Tens of thousands of people who took out private loans to pay for college but have not been able to keep up payments may get their debts wiped away because critical paperwork is missing.
- The troubled loans, which total at least $5 billion, are at the center of a protracted legal dispute between the student borrowers and a group of creditors who have aggressively pursued them in court after they fell behind on payments.
- Judges have already dismissed dozens of lawsuits against former students, essentially wiping out their debt, because documents proving who owns the loans are missing.
There's a heated debate going on right now in Alaska between the police department and sex workers' rights advocates over a bill that would make it illegal for police officers to have sexual contact with sex workers before arresting them.
- If Alaska passes this bill, they'll become the first state to outlaw any sexual contact between police and the people they're investigating.
- Only two months ago, Michigan became the last state in the U.S. to make it illegal for police officers to sexually penetrate sex workers in the course of an investigation.
Ann Coulter Twitter rant against Delta - anything here?
Elon Musk says that we need to regulate the existential threat of AI before it is too late.
Here we go again: Chipotle Mexican Grill: Shares slide to session lows; Hearing some concerns over reports that the company shut down a restaurant in Virginia after complaints of customers getting sick making the rounds.
The last of Facebook's major products that still worked in China was disrupted by the government on Tuesday, as Beijing broadly tightened its controls over the internet.
- The product, WhatsApp, a messaging app used across the globe, was partly blocked by Chinese filters, leaving many unable to send videos and photos and some also unable to send text-based messages.
---
Tweet of the day...
Betting on wheter Bitcoin will reach $500,000 in 3 years - John Mcafee takes it on with this:
---
Follow John C. Dvorak on Twitter
Follow Andrew Horowitz on Twitter
---
Love the Show?
Then how about a Donation?
---

*** NEW INTERACTIVE CHARTS ***
Winners will be getting great stuff like the new DHUnplugged Shirts (Designed by Jimbo) - PLUS a one-of-a-kind DHUnplugged CTP Winner's certificate..

CLICK HERE FOR MORE CHARTS ON TRADING VIEW
---
UPDATE - NEW ETF - Global X Millennials Thematic ETF Challenge!
The top holdings of Global X Millennials Thematic ETF (MILN) include stocks many investors would expect, such as Facebook, LinkedIn and Amazon, which take advantage of the tech tendencies of millennials. But some names might be more surprising like real estate investment trusts AvalonBay Communities and Equity Residential, and Home Depot, which could benefit from millennials moving out of the home of their parents.
We are creating the DH Old Codger Index Portfolio to compete against this new ETF to see how "old school" stocks do in comparison. Companies in our index will include: (updated names as of 8/29/16)
We have the performance summary running (daily and since inception of 5/6/16) - DHOCI vs. Millennials ETF Battle
---
Supposedly there is a new trend in web designs that bringing back the old, simple designs that look like first websites.
- - Seriously?
- https://www.balenciaga.com/us
- http://www.solangemusic.com/
- http://www.everythingnow.com/
Snortable Chocolate? (Or Snortable Red Bull?)
Last week, Legal Lean, an Orlando-based supplement company, introduced Coco Loko, an "infused cacao snuff" for adults that promises to give you a 30-minute buzz.
- Legal Lean claims that the drug-free chocolate powder will lift moods, reduce anxiety, and give you a surge of energy, though it's not approved by the U.S. Food and Drug Administration (FDA).
- Legal Lean bills Coco Loko as an energy supplement made of cacao powder mixed with gingko biloba, taurine and guarana — the stuff you find in energy drinks.
Headlines Beware - Eaton Vance fund managers see major upside for healthcare stocks: Barron's
- These managers are on the Healthcare fund -  no kidding they are bullish healthcare.
American Airlines faced a big stink aboard one of its flights – but the airline insisted Monday that claims of a gassy passenger are a bunch of hot air.
- The Sunday afternoon flight from Charlotte, NC, landed at Raleigh-Durham International Airport, where airport officials initially said a passenger "passed gas," WNCN reported.
-The station reported Sunday that the passengers were removed after experiencing nausea and headaches from the noxious fumes.
- But airline and airport officials blew off reports of severe flatulence Monday, telling The Post that the plane was not evacuated during a "medical call" after a mechanical issue aboard.
-"We did have an aircraft from Charlotte to RDU this afternoon, that landed at 2:19 p.m. ET, and arrived the gate at 2:21 p.m. ET, that is currently out of service for an actual mechanical issue – and odor in the cabin. But it is not due to 'passed gas' as mentioned," airline spokesman Ross Feinstein said.
Remember these guys? Hampton Creek is in the news again — and not for the reasons it would like to be. Hampton Creek's entire board of directors have left, except for CEO Josh Tetrick.
How does this happen?
A 67-year-old woman, who was preparing her for routine cataract surgery last November discovered the source of her eye problems and removed it. Unfortunately for the squeamish, the cause was the stuff of nightmares:
- The woman's eye had become home to a hard, bluish mass of nearly 30 contact lenses held together by mucus.
About a week after meal kit startup Blue Apron held its initial public offering, Amazon filed a trademark for the phrase: "We do the prep. You be the chef" related to "prepared food kits." Meal kits, which provide recipes and the corresponding ingredients for consumers to prepare themselves, have picked up traction with time-starved eaters who are looking to eat more fresh foods.
- APRN down 30% since IPO last week
What is John C. Dvorak writing for PC Magazine?
---
See this week's stock picks HERE
---
Follow John C. Dvorak on Twitter
Follow Andrew Horowitz on Twitter
---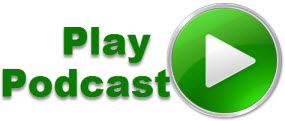 Podcast: Play in new window | Download (Duration: 1:01:20 — 42.4MB)
Subscribe: RSS