Markets take a breather, but there is plenty to discuss.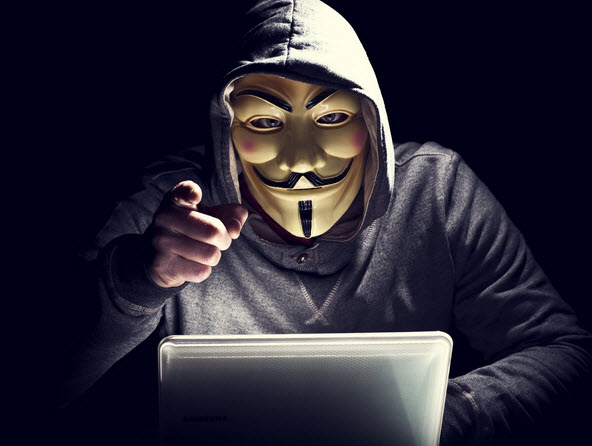 Hackers are in on another ransomware scheme – this time it appears that the destruction is more widespread than the last time.
The Senate does not appear to have the votes for the Healthcare repeal – what that means for markets…
Plus – an 80% winner from a recent Weekly Stock pick revealed…
---
Click HERE for Show Notes and Links
DHUnplugged is now streaming live - with listener chat. Click on link on the right sidebar.
---
Love the Show?
Then how about a Donation?
---
Market Update
Some consolidation in markets as investors are awaiting the next catalyst. Healthcare stocks are getting a big boost lately as there is hope that any bill that passes through congress (Repeal and Replace aka Better Care Reconciliation Act of 2017) will be less onerous on the hospitals, drugs stocks and biotechs. However the latest news is that there will be 22 million (give or take a million) people that will lose their coverage over the next several years.
- Update - Senate will be waiting until after 7/4 recess to vote as it is clear that there are not enough votes to get this passed. Markets get rattled.
Once again - there is a big downstroke on a day for techs. The tech heavy NASDAQ 100 got hit by 1.8% today. S&P down 0.75% as news of the delay in the healthcare vote.
Big ransomware hack/attack again today - making its way through Europe and now hitting US.
- If payment is required in Bitcoin - why can't this be traced?
A few days have gone by and no news from Amazon about another sector killing move...
Big news for the rental car companies - First, Google announces a partnership with Avis/Budget to use their self driving tech in cars. Just a couple hours later, Apple announces a deal with Hertz for self driving technology (each up 14% on the news)|
- Heavily shorted names that are seeing short squeeze on the news.
An Update from Management - No shows next 2 weeks -
AH will be on Mediterranean cruise (Greece, Croatia, Slovenia and Venice)
---
Teaser - One of our stocks is up a whopping 80% - will discuss at end of show.
---
Renewed talk that the drawn-out merger between Rite-Aid (RAD) and Walgreen's (WBA) may be nearing some resolution, according to an article earlier Monday.
- We discussed last week that this stock coupld get a boost if deal with Walgreen's does not go through as there is rumor that Amazon may look to get in on the action (RAD up 30%)
- Additional talk now that they may be in plans to fight the FTC - failure would doom the deal.
Cool site - Howmuch.net
How many hours do people have to work to buy 1 gallon of gas?
Joshua Brown's Tesla warned him seven times to put his hands back on the wheel before he plowed into a truck.
- A National Transportation Safety Board report on the deadly crash also found that Brown had his hands on the wheel of the Tesla (TSLA) Model S for 25 seconds out of 37 minutes that the car was on autopilot.
- The crash, near Gainesville, Florida, in May 2016, drew attention because of the questions it raised about the safety of self-driving cars.
- When did Tesla Autopilot get approval in Florida???
It pays to be QUEEN -
The Queen is to receive an 8% increase in income from public funds, after the Crown Estate's profits rose by £24m.
- The Sovereign Grant, which pays for the salaries of her household, official travel and upkeep of palaces, is to increase by more than £6m in 2018/19.
- It comes as accounts revealed the Queen's official net expenditure last year increased by £2m, to almost £42m.
Google has been fined 2.42bn euros ($2.7bn) by the European Commission after it ruled the company had abused its power by promoting its own shopping comparison service at the top of search results.
- The amount is the regulator's largest penalty to date against a company accused of distorting the market.
- The ruling also orders Google to end its anti-competitive practices within 90 days or face a further penalty.
- The US firm said it may appeal.
- Why is this a problem? People can use other search engines if they want.
Facebook Inc Chief Executive Mark Zuckerberg said on Tuesday that the social media network had 2 billion monthly users.
- The company had some 1.94 billion people using its service monthly as of March 31, an increase of 17 percent from a year earlier.
Went back to Dillards to get my pants that were being altered - ratted out the other sales guy that said I could not pay for items in the other department...
---
Follow John C. Dvorak on Twitter
Follow Andrew Horowitz on Twitter
---
Love the Show?
Then how about a Donation?
---

*** NEW INTERACTIVE CHARTS ***
Winners will be getting great stuff like the new DHUnplugged Shirts (Designed by Jimbo) - PLUS a one-of-a-kind DHUnplugged CTP Winner's certificate..

CLICK HERE FOR MORE CHARTS ON TRADING VIEW
---
UPDATE - NEW ETF - Global X Millennials Thematic ETF Challenge!
The top holdings of Global X Millennials Thematic ETF (MILN) include stocks many investors would expect, such as Facebook, LinkedIn and Amazon, which take advantage of the tech tendencies of millennials. But some names might be more surprising like real estate investment trusts AvalonBay Communities and Equity Residential, and Home Depot, which could benefit from millennials moving out of the home of their parents.
We are creating the DH Old Codger Index Portfolio to compete against this new ETF to see how "old school" stocks do in comparison. Companies in our index will include: (updated names as of 8/29/16)
We have the performance summary running (daily and since inception of 5/6/16) - DHOCI vs. Millennials ETF Battle
---
Takata Corp. filed for bankruptcy protection in the biggest postwar Japanese corporate failure in the manufacturing industry, as the 84-year-old company buckled under liabilities from millions of recalled air bags and agreed to be sold to a Chinese-backed investor.
- The Tokyo-based company and its units filed for creditor protection in the U.S. and Japan. The Chapter 11 bankruptcy in Delaware listed more than $10 billion in liabilities, including claims from automakers including Honda Motor Co. -- the biggest user of the air bags -- and Toyota Motor Corp. as well as individuals who have brought class-action lawsuits.
A flight from Shanghai to Guangzhou was delayed after an elderly woman passenger was suspected of throwing coins into the plane's engine to ensure "good luck", mainland media reported.
A Florida man spent 90 days in jail after police officers who stopped him for driving without headlights said white powder found in his car was cocaine.
- But Karlos Cashe walked out of jail last week after lab results determined the powder in the handyman's car was actually drywall.
- Cashe tells WFTV he repeatedly told officers in Oviedo the substance was drywall. But after running a check they found he was on probation for marijuana and cocaine charges in 2015. Cashe says a K-9 alerted on his vehicle and an officer's field test was positive for cocaine.
Bio-hacker Meow-Ludo Disco Gamma Meow-Meow, his legal name, had the Opal near-field communication (NFC) chip cut down and encased in bio-compatible plastic, measuring 10 millimetres by 6 millimetres. (subway / public transit card)
- SMART! - Mr. Meow-Meow had the chip from an Opal card inserted into his hand and is now tapping on using the technology that is implanted underneath his skin.
- No more fumbling in his man purse for the card?
The Leftovers
Yes- Global Warming does exist?
- The extreme heat forecast for Phoenix last Tuesday has caused the cancellation of 20 American Airlines flights out of Sky Harbor International Airport.
- According to a statement from American Airlines, the American Eagle regional flights use the Bombardier CRJ aircraft, which has a maximum operating temperature of 118 degrees. Tuesday's forecast for Phoenix included a high of 120 degrees, and the flights that are affected were to take off between 3 and 6 p.m. MT.
- Average low 72, high 102 in June - ALTHOUGH record high in June of 122 in 1990
A federal judge Monday rejected, for now, Martin Shkreli's bid to reduce his criminal release bail from $5 million to $2 million during a hearing that exposed his high tax debts, legal fees, and off-beat collectibles.
- Shkreli's lawyer Benjamin Brafman also said that the accused securities fraudster, who claimed to be worth up to $70 million when he was arrested in late 2015, now "doesn't have any cash."
U.S. Senator Elizabeth Warren renewed her attack on Wells Fargo & Co., urging the Federal Reserve to remove the 12 directors who were on the board when bank employees set up legions of fake customer accounts.
- Congress empowered the Fed to remove board members if they violate the law or engage in unsafe business practices that cause banks with federal deposit insurance to suffer losses, Warren, a Massachusetts Democrat, wrote in a letter Monday to Fed Chair Janet Yellen.
- "I urge you to exercise your legal authority to remove the holdover Wells Fargo board members," Warren wrote. "The board did nothing to stop rampant misconduct" that led to "more than 5,000 bank employees creating more than two million fake accounts over four years," between 2011 and 2015, Warren added.
PLUS - NEW FINDINGS - Even as Wells Fargo was reeling from a major scandal in its consumer bank last year, officials in the company's mortgage business were putting through unauthorized changes to home loans held by customers in bankruptcy, a new class action and other lawsuits contend.
- The changes, which surprised the customers, typically lowered their monthly loan payments, which would seem to benefit borrowers, particularly those in bankruptcy. But deep in the details was this fact: Wells Fargo's changes would extend the terms of borrowers' loans by decades, meaning they would have monthly payments for far longer and would ultimately owe the bank much more.
Another car related terrorist act in London - Prime Minister Theresa May vowed to crack down on extremism of all kinds after a driver rammed a van into a crowd of Muslim worshipers, in what police were treating as a terrorist attack.
Global diabetes has increased by 40% over the last two years, according to a new report released Monday.
- Aetna International released "Diabetes: The world's weightiest health challenge," that found that diabetes, which is a group of diseases that result in too much sugar in the blood stream, has nearly doubled around the world since 2014-2016 with a 69% increase in North and South America last year alone.
Standing room only? This is back again and is a stupid idea...
- VivaColombia is the latest budget carrier to express interest in so-called vertical seating, akin to perching on a bar stool, which would enable airlines to cram more passengers onto flights.
What is John C. Dvorak writing for PC Magazine?
---
See this week's stock picks HERE
---
Follow John C. Dvorak on Twitter
Follow Andrew Horowitz on Twitter
---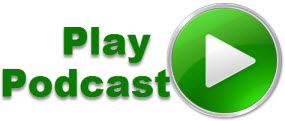 Podcast: Play in new window | Download (Duration: 1:05:28 — 45.2MB)
Subscribe: RSS