Buyers are all over any pullback. Even when pullbacks are tiny.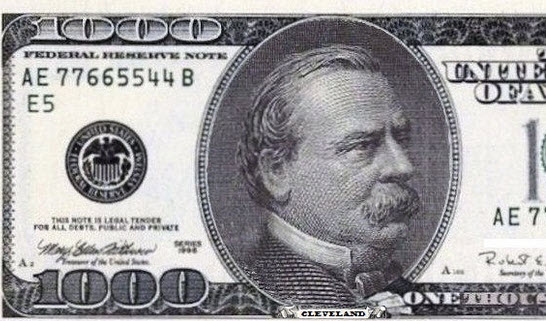 New entrants to the $1,000 stock club this week and some dissection of the latest announcements from Apple's WWDC.
Plus – the winners of the latest Closest to the Pin Contest and more…
---
Click HERE for Show Notes and Links
DHUnplugged is now streaming live - with listener chat. Click on link on the right sidebar.
---
Love the Show?
Then how about a Donation?
---
Market Update
After a major snapback, markets are cooling off and volume is waning. During the summer months volume often is subdued. There is much excitement in the crypto-currency space as Bitcoin is taking headlines as the price is once again making new highs and approaching $3,000. (Tonight Mark Cuban Tweeted that bitcoin in bubble and price drops, and then bounces back a bit)
Some housing indicators are coming in soft, and the latest jobs number was mixed.
- Unemployment Rate now at 4.3%
- 138,000 jobs added (expectations for 180,000 +/-
- Revisions to April reduce by 34,000 and March by 30,000
HOWEVER: Americans' spending on residential construction projects -- from the pouring of foundations to home improvement -- just blew past its strongest three-month period since 1994.
An update on Govy goings on:
The White House is hoping to kick start its stalled legislative agenda with congressional action on healthcare reform this summer that will clear the way for lawmakers to begin work on a major tax bill after the Sept. 4 Labor Day holiday, an administration official said on Monday.
- White House Director of Legislative Affairs Marc Short said senators have made progress in crafting their own version of healthcare reform and the chamber will move ahead with legislation ahead of lawmakers' August recess.
- Congress will then turn its focus to overhauling the tax code in September. While the administration would prefer that the effort not add to the national debt, Short stressed that the top priority would be cutting taxes.
Fed's Harker: The U.S. economy is now "normal" and its labor market is roughly "at full health,"  supporting two more interest-rate hikes this year.
- "Things are looking good, we're essentially at normal now and ... I continue to see two more rate hikes as appropriate this year," Philadelphia Fed President Patrick Harker said in prepared remarks.
- "We're looking at a labor market more or less at full health, with very little slack," Harker, who votes on monetary policy this year under a rotation, said at Drexel University.
- Plus he said that will slowly unwind the Fed's balance sheet
- WAIT - We are at normal and full health but rates at recessionary/emergency levels
- WAIT WAIT - $4 trillion balance sheet that will unwind slowly - how long ? 10 years?
Apple's WWDC - Key Takeaways
Apple introduces new 10.5 inch iPad Pro (Apple currently has 9.7 inch and 12.9 inch iPad Pros).
New iPad Pro will weigh 1 pound,
Will Feature full on screen keyboard.
Will feature ProMotion feature which improves video capability.
Apple iMac Pro will be priced at $4999 and be available in December
Apple Music now has over 27 mln users
Apple App Store has paid out $70 bln to paid developers
Apple App Store will be re-designed.
Apple Pay will feature person to person payments (potential related stocks PYPL, WU, SQ), which will be integrated with i Messages.
Apple introduces new iMac product

Will feature a display for 1 billion colors.
Will feature Intel (INTC) 7th generation core processor.
Will feature additional USB ports.
Will feature AMD (AMD) graphics processing chip.

Amazon (AMZN) will be coming to TV app
New feature can block texting while driving in new OS
Apple introduces Apple Watch OS 4
Amazon (AMZN) has announced its latest initiative to shoehorn more consumers onto its Prime subscription program: discounts for people on government assistance programs.
- Eligible customers are asked to enter their EBT number during the Prime sign-up process. It's worth noting here that the EBT card is only used to confirm a person's eligibility, the card cannot be used to pay for the Prime membership itself.
Not to be outdone....
- Walmart's newest tactic in its fight against online giant Amazon: enlisting its employees to deliver online orders on their way home from work.
- The idea, Walmart executives said Thursday, is to cut costs on the so-called last-mile of deliveries, when packages are driven to customers' homes, often the most expensive part of the fulfillment process.
- The company began testing the package-delivery program a month ago in three stores — two in New Jersey, one in northwest Arkansas — but did not offer details on when, or where, it would expand across the United States.
- Employees will be paid extra for the voluntary program, and offered overtime pay as necessary to make the deliveries, Walmart spokesman Ravi Jariwala said Thursday.
Google/Alphabet - Joins the $1,000 per share club this week! (So much for stock splits)
- Amazon, Apple (pre-split), Google
- What company is next?
Nutritional supplement maker Herbalife Ltd (HLF) said it will lower its sales outlook for the current quarter before Monday's market open.
- Herbalife now expects revenues to be 1.5 percent lower than earlier estimates
- The company said the transition to the new Federal Trade Commission (FTC) rules along with softness in Mexico was to blame for the lowered numbers
- Stock was down 7% on the news
---
Follow John C. Dvorak on Twitter
Follow Andrew Horowitz on Twitter
---
Love the Show?
Then how about a Donation?
---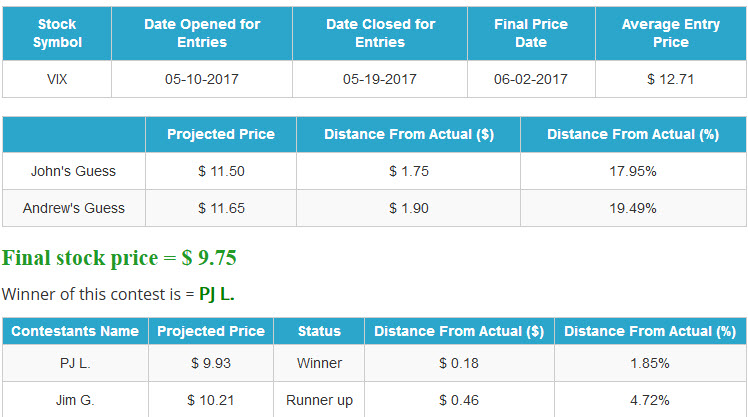 *** NEW INTERACTIVE CHARTS ***
Winners will be getting great stuff like the new DHUnplugged Shirts (Designed by Jimbo) - PLUS a one-of-a-kind DHUnplugged CTP Winner's certificate..

CLICK HERE FOR MORE CHARTS ON TRADING VIEW
---
UPDATE - NEW ETF - Global X Millennials Thematic ETF Challenge!
The top holdings of Global X Millennials Thematic ETF (MILN) include stocks many investors would expect, such as Facebook, LinkedIn and Amazon, which take advantage of the tech tendencies of millennials. But some names might be more surprising like real estate investment trusts AvalonBay Communities and Equity Residential, and Home Depot, which could benefit from millennials moving out of the home of their parents.
We are creating the DH Old Codger Index Portfolio to compete against this new ETF to see how "old school" stocks do in comparison. Companies in our index will include: (updated names as of 8/29/16)
We have the performance summary running (daily and since inception of 5/6/16) - DHOCI vs. Millennials ETF Battle
---
Listener on IRS Tax Refund/Return:
- The extra money that the government sometimes allows you to have back after filing your taxes is actually called a tax refund, not a return. Tax return only referrs to the forms that you file with the IRS.
San Francisco has issued subpoenas to Uber Technologies Inc [UBER.UL] and Lyft Inc for a broad scope of records on driving and business practices as part of an investigation to determine whether the ride-services companies have become a public nuisance.
- City Attorney Dennis Herrera said on Monday he was seeking records to investigate whether Uber and Lyft fail to adequately serve poor neighborhoods and the disabled and whether their drivers create hazards on the road.
What's with these fidget spinners and gadgets?
Elon Musk steps down from Trump's advisory board after the announcement of U.S leaving Paris Accord
- Will this hurt his govy kickbacks for clean energy cars?
On a sad note: Peter Sallis, voice actor from Wallace & Gromit dies aged 96.
Thursday - June 8th is the UK general election - polls show May losing her lead...
A free-speech institute on Tuesday sent a letter to President Donald Trump demanding the prolific tweeter unblock certain Twitter users on grounds the practice violates the First Amendment of the U.S. Constitution.
What is John C. Dvorak writing for PC Magazine?
---
See this week's stock picks HERE
---
Follow John C. Dvorak on Twitter
Follow Andrew Horowitz on Twitter
---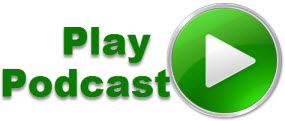 Podcast: Play in new window | Download (Duration: 1:00:03 — 41.5MB)
Subscribe: RSS