There is a call for Universal Basic Income that is coming from the wealthiest people in the world. How will that work out for the world?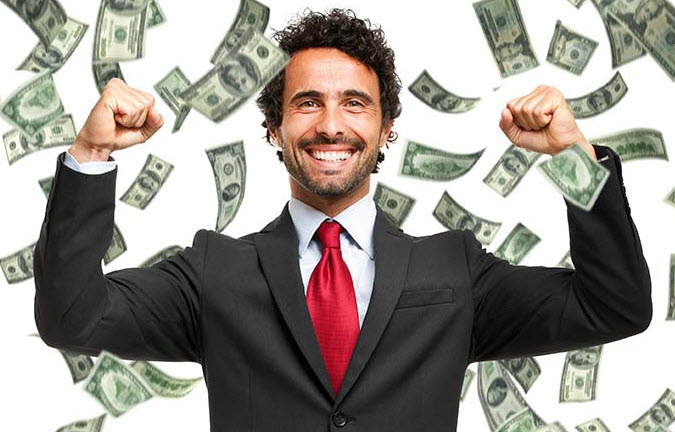 Markets snapped back after a tough week – back to all-time highs. Amazon cracks through the $1,000 price barrier and Bitcoin plunges.
Drama in the air and more problems with Hot Dogs. Crazy things happening – what is the next shoe to drop? perhaps a default by Greece?
Tonight's theme: WHO CARES ANYWAY!
---
Click HERE for Show Notes and Links
DHUnplugged is now streaming live - with listener chat. Click on link on the right sidebar.
Trip to NY this weekend. Headed out to Montauk and NYC. Best Jelly donuts ever at the Montauk Bake Shop.
Market Update
REVERSAL - After a bad week markets snapped back like it was on 50% off sale. Multiple days up in a row and all-time highs again for the NASDAQ and the S&P 500.
A great week for stocks saw gains of 2.08% for the Nasdaq Composite, 1.43% for the S&P 500, and 1.32% for the Dow Jones Industrial Average.
- Friday's settlements: Dow, 21,080.28; S&P, 2,415.82; Nasdaq, 6,210.19.
- Friday's S&P and Nasdaq closes were historic peaks for both indices.
- The S&P advanced for a seventh straight trading session to end the week, something it had not done since February.
- The Nasdaq 100 ended last week up 19.01% YTD.
The biggest stocks are driving the markets again - small caps are lagging in a big way while the NASDAQ100 is charging ahead.
US Housing prices are rising 2X times fast than wages.
Australia will not allow pedophiles to get passports. (So will that keep an unusually high number of sex ofenders in the country - or out of the country?)
BITCOIN CRASH
- After it topped $2700 intraday last week - plunged $600 over next couple of days (30%)
- GBTC is a traded security that seems to have run up on the euphoria of Bitcoin. However - is this another great short?
Last week we wondered why over-payments of taxes was called a tax return and the submission of a tax due report was called a tax return.
- Listener John Stec did some digging and came up with this:
- The term evolved from the legal usage of "return". When an official is served with a writ of habeus corpus (for example) demanding the release of an individual who is being held in custody without just cause, and the official responds to the writ showing the just cause for which the individual is being held, the documented response is called a "return" of the writ.
- Similarly, the provisions of the Internal Revenue Code impose a tax liability on US persons, and the "return" is the means by which US persons provide their legal response that documents their actual tax liability. In this context, "return" is taken in its meaning of "legal report".
- Another example of similar usage of the term "return" applies to elections, when the officially reported counts are called election returns.
Amazon (AMZN) hit above $1,000 for the first time today - then came in a bit.
- When in NYC - saw amazing amount of Amazon boxes delivered throughout city.
What is the story with Zuckerberg's Universal Basic Income - how does this work?
- Free money for all?
- Elon Musk says that automation will force UBI
- A basic income (also called basic income guarantee, Citizen's Income, unconditional basic income, universal basic income, or universal demogrant) is a form of social security in which all citizens or residents of a country regularly receive a regular, unconditional sum of money, either from a government or some other public institution, in addition to any income received from elsewhere.
- Isn't this communism.socialism?
- Who pays for this?
- Why are the "Silicon Valley Elite" so hot on this?
- Won't this stifle entrepreneurship?
- Trophy's for all
A cybersecurity attack that hit most Chipotle restaurants (CMG) allowed hackers to steal credit card information from customers, the burrito chain confirmed.
- The company first acknowledged the breach on April 25. But a blog post on Friday revealed the kind of malware used in the attack and the restaurants that were affected.
- This company can't get a break.
AI enhanced advertising - if this the modern form of subliminal advertising (originally shown to have benefit at movie theater in he mid 1950's)
- Is this ethical?
- Does anyone care?
Wells Fargo & Co. may have to cough up more than $142 million to settle a bevy of class-action lawsuits in connection with its unauthorized-accounts scandal.
- A federal judge in San Francisco said late Wednesday that he would approve a settlement deal reached by the bank and plaintiffs' attorneys, but only if they agree to several conditions — including a guarantee that all customers will be fully compensated for their losses.
There goes the oceans - A membrane made from graphene oxide could be used to 'sieve' salt out of sea water and make it safe to drink, according to scientists from the University of Manchester.
Subprime Auto loans are continuing to sour. Less borrowers are paying additional payments to pay down loans and delinquencies are rising.
---
Follow John C. Dvorak on Twitter
Follow Andrew Horowitz on Twitter
---
Love the Show?
Then how about a Donation?
---
*** NEW INTERACTIVE CHARTS ***
Winners will be getting great stuff like the new DHUnplugged Shirts (Designed by Jimbo) - PLUS a one-of-a-kind DHUnplugged CTP Winner's certificate..

CLICK HERE FOR MORE CHARTS ON TRADING VIEW
---
UPDATE - NEW ETF - Global X Millennials Thematic ETF Challenge!
The top holdings of Global X Millennials Thematic ETF (MILN) include stocks many investors would expect, such as Facebook, LinkedIn and Amazon, which take advantage of the tech tendencies of millennials. But some names might be more surprising like real estate investment trusts AvalonBay Communities and Equity Residential, and Home Depot, which could benefit from millennials moving out of the home of their parents.
We are creating the DH Old Codger Index Portfolio to compete against this new ETF to see how "old school" stocks do in comparison. Companies in our index will include: (updated names as of 8/29/16)
We have the performance summary running (daily and since inception of 5/6/16) - DHOCI vs. Millennials ETF Battle
---
Why are bloggers and media focusing on the handshake?
- Trump, Macron, Putin...
- Timing of handshake says what?
Outbreak of Plagerism
- Growing numbers of computer science students are getting caught plagiarizing code, either from classmates or from someplace on the web.
Manuel Noriega has dies at the age of  83.
More airplane drama:
- An American Airlines passenger is in federal lockup in North Carolina, accused of attacking a flight attendant and leaping from the jet as it prepared to take off from Charlotte Douglas International Airport on Thursday.
- Flight 5242 had just pulled away from the gate and the seat belt lights had flashed on when Tun Lon Sein, 22, got out of his seat and tried to force the main door open, according to a federal air marshal's affidavit.
- A flight attendant and two passengers got up to stop Sein -- much like what happened on another American flight this month, when crew and passengers restrained a man whose bizarre behavior in the air prompted a bomb threat alert and caused military jets to scramble.
- In this case, Sein couldn't be restrained. He "tried to bite" the crew member trying to get him back in his seat, according to the affidavit, and went looking for another door to get off the plane.
A Muslim man is suing Little Caesars for $100 million after he says he was served and then accidentally ate pepperoni made with pork, a food prohibited by Islamic law."
- The complaint says Mohamad Bazzi of Dearborn ordered halal pizza twice from the shop on Schaefer in Dearborn. The boxes were labeled "halal," but the pies inside were topped with regular pepperoni.
Greece has failed to secure a deal to unlock the next installment of its multi-billion-dollar bailout after talks with eurozone finance ministers broke down.
- Now Greece is threatening default (again)
Hot Dog PSA:
- More than 210,000 pounds of hot dogs — including Nathan's — are being pulled from store shelves after metal shards were found in some of the packages, authorities said.
- The US Department of Agriculture said three separate complaints came in about small metal scraps in a batch of hot dogs manufactured by Cincinnati-based John Morrell & Co. on Jan. 26 for the Nathan's and Curtis brands.
- The recall includes packages of 14-ounce "Nathan's Skinless 8 Beef Franks" with an expiration date of Aug. 19, 2017, and 16-ounce packages of "Curtis Beef Master Beef Franks," with a use-by-date of June 15, 2017, the USDA said in a statement.
Tiger Woods, the former No. 1 golfer in the world, was arrested early Monday near his home on Jupiter Island, Fla. for driving under the influence. Police reportedly found him asleep in his running vehicle and arrested him because of his slurred speech and for failing police-instructed roadside tasks.
- But his alcohol breath test was zero. In a statement late Monday, Woods said, "I take full responsibility for my actions. I want the public to know that alcohol was not involved. What happened was an unexpected reaction to prescribed medications." Woods had back surgery last month.
What is John C. Dvorak writing for PC Magazine?
---
See this week's stock picks HERE
Follow John C. Dvorak on Twitter
Follow Andrew Horowitz on Twitter
---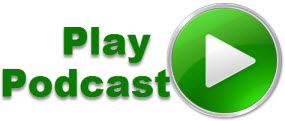 Podcast: Play in new window | Download (Duration: 1:02:51 — 43.4MB)
Subscribe: RSS