Does social media impede productivity? Can it be blamed on some of the slow growth around the world?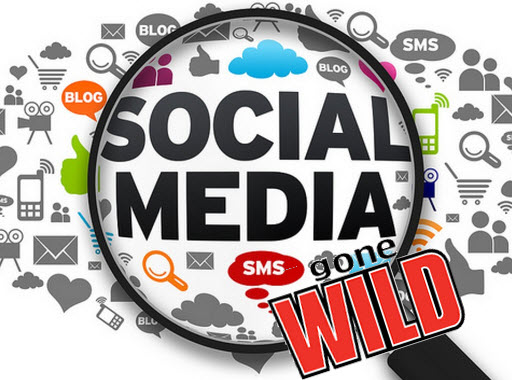 What is going on with Brazil? Is there a trade in all of this mess?
Investors seem less concerned this week about any of the domestic scandals that have been cropping up – maybe it is just nothing to worry about.
---
Click HERE for Show Notes and Links
DHUnplugged is now streaming live - with listener chat. Click on link on the right sidebar.
Tarpon fishing this past weekend in Gasparilla Island (Boca Grande, Florida)
Market Update
Right after our last episode - the shit hit the fan. Markets posted their worst performance in months as new "scandals" hit the White House. Once again it surrounds (NUT JOB?) the Former FBI Director Comey. Now it seems that the NY Times is reporting that there may be an obstruction of justice going on with Trump and the FBI -
- Markets dropped 1.5% - 2% on the news.
- Naturally the next couple of days buyers came in as they figure that it will blow over.
The VIX briefly shot over $15 and now back to $11. (No one has any concerns as any selling is met with immediate buying these days. However, still feels very complacent)
Tonight on CNBC - investor Asher Edleman (long-time old-time dude) says that the market is being propped up by th President's Plunge Protection Team. Supposidly this was created under Ronald Reagan and run by top officials in government and banks like Goldman Sachs, JP Morgan, Morgan Stanley etc. [LINK TO VIDEO] - A few articles on this all of a sudden seen
- Do we beleive that this really exists?
How screwed up is this world that crazy people bomb a concert site where young people are gathering?
- UK now raises the threat level to CRITICAL (further attacks could be imminent)
Brazil is now embroiled in a Presidential scandal. Seems that there are allegations over bribery payments once again
- This was going on with the former politicians and many had thought that this was over....
- Brazil currency crashed as did their stock market on the news
- EWZ ETF was lower by 17% on the day and the 3X BRZU was down 51%
- Will investors see this as a massive buying opportunity?
- Brazil's President Temer said he will not resign...
The Dollar Index continues to be sold off - seems that there is little hope that many of the major policy/fiscal stimulus plans will be in place anytime soon.
Meanwhile, the USd sell-off has been good for gold and oil again. (Plus the latest promises from OPEC have investors giddy)
Have to mention Bitcoin AGAIN!- over $2,200!!!!!
- YTD - Bitcoin is up 135% YTD
- Japanese are making it easy to use as currency
The word is that North Korea is at the center of the recent ransomware attacks - according to Symantec.
What to make of all of the scandal news? Now Flynn is going to take the 5th?
Took them long enough! Today Senator McGuire's legislation that restricts pharmaceutical companies from giving gifts and incentives to medical professionals was approved in the Senate.
- The legislation, SB 790, severely restricts pharmaceutical companies from providing flights, travel, speaking fees, entertainment, consulting payments, or other financial benefits to health care providers.
Can we talk about the fact that Social Media is just downright bad...
- There are some redeeming qualities - ability to connect people. But now that is is a business that only cares about money, it is depressing people and productivity. (not to mention the potential for abuse, fake news, advertising overload and a big time waster)
Instagram is the worst social media site in terms of its impact on the mental health of young people, a report has suggested.
Respondents to the StatusofMind survey were asked to score how each of the social media platforms they use impact upon issues such as anxiety, loneliness and community building.
- The site with the most positive rating was YouTube, followed by Twitter. Facebook and Snapchat came third and fourth respectively.
- The Royal Society for Public Health (RSPH) report said: "The platforms that are supposed to help young people connect with each other may actually be fuelling a mental health crisis."
- Shirley Cramer CBE, chief executive of the RSPH, said: "Social media has been described as more addictive than cigarettes and alcohol, and is now so entrenched in the lives of young people that it is no longer possible to ignore it when talking about young people's mental health issues.
- "It's interesting to see Instagram and Snapchat ranking as the worst for mental health and wellbeing - both platforms are very image-focused and it appears they may be driving feelings of inadequacy and anxiety in young people.
- "As the evidence grows that there may be potential harms from heavy use of social media, and as we upgrade the status of mental health within society, it is important that we have checks and balances in place to make social media less of a wild west when it comes to young people's mental health and wellbeing."
The weather, leap year, the election, Brexit... What are retailers blaming the latest earnings shortfall on? (tax returns being late)
As used car sales plunge and prices are a concern - AutoZone (AZO) stock drops 12% after earnings. Any relation?
- YTD down 26%
---
Follow John C. Dvorak on Twitter
Follow Andrew Horowitz on Twitter
---
Love the Show?
Then how about a Donation?
---
*** NEW INTERACTIVE CHARTS ***
Winners will be getting great stuff like the new DHUnplugged Shirts (Designed by Jimbo) - PLUS a one-of-a-kind DHUnplugged CTP Winner's certificate..

CLICK HERE FOR MORE CHARTS ON TRADING VIEW
---
UPDATE - NEW ETF - Global X Millennials Thematic ETF Challenge!
The top holdings of Global X Millennials Thematic ETF (MILN) include stocks many investors would expect, such as Facebook, LinkedIn and Amazon, which take advantage of the tech tendencies of millennials. But some names might be more surprising like real estate investment trusts AvalonBay Communities and Equity Residential, and Home Depot, which could benefit from millennials moving out of the home of their parents.
We are creating the DH Old Codger Index Portfolio to compete against this new ETF to see how "old school" stocks do in comparison. Companies in our index will include: (updated names as of 8/29/16)
We have the performance summary running (daily and since inception of 5/6/16) - DHOCI vs. Millennials ETF Battle
---
Thousands of pot convictions in California are going up in smoke - thanks to the state's new marijuana law.
- Since California legalized recreational pot, thousands of people convicted of marijuana crimes have asked to get their records reduced.
- A lesser-known provision of Proposition 64 allows some felonies to be reduced to misdemeanors and some criminal records to be wiped clean.
- Partial numbers released last week show more than 2,500 reduction requests were filed through March.
The Shave bag fiasco - now there may be a chance to catch the thief.
Sad news: Roger Moore, the suave British actor who put romance before ruthlessness in his portrayal of James Bond in seven of the famous franchise's films, has died. He was 89.
Is this supposed to be funny? An experimental new restaurant/retail pop-up concept, is pouring "Pill Cosby" cocktails—complete with a garnish of empty capsules.
After parting ways with the most-watched personalities in cable news and firing its founder over allegations of sexual harassment, the conservative-oriented Fox dropped to third place last week in prime time among the viewers that advertisers court, a spot it hasn't occupied for almost 17 years.
- Meanwhile, left-leaning MSNBC soared to No. 1 for a second straight week, helped by news on probes into the Trump campaign's alleged ties to Russia.
The news is getting weirder by the minute - A report that a sinkhole opened up by Maro-Lago is news?
- It is only 4 X 4 feet but seems to be in the street in front of house
- Appears that media is trying to make it seem like hell is opening up to swallow Trump or something
What is John C. Dvorak writing for PC Magazine?
---
See this week's stock picks HERE
Follow John C. Dvorak on Twitter
Follow Andrew Horowitz on Twitter
---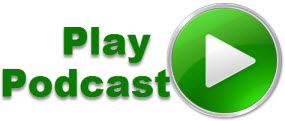 Podcast: Play in new window | Download (Duration: 1:03:32 — 43.9MB)
Subscribe: RSS