Markets appear to be impervious to any news that may be negative. Buy the good and the bad it appears. So far…..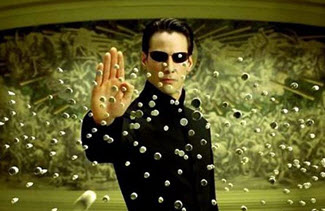 An update on a few of the recent stock picks, SNAP and markets.
Airlines are still in hot water and we look into whether this is simply social media pressing buttons or something more.
Listen in…
---
Click HERE for Show Notes and Links
DHUnplugged is now streaming live - with listener chat. Click on link on the right sidebar.
Market Update
Here is how you know that there is a very bullish sentiment and buy-the-dip mentality is strong: When ICBM launches from North Korea and a massive Ransomware attack cripples computers worldwide and markets don't even flinch.
HOWEVER - the revelations of the Trump Administration's dealings over th past 24 hours may put an end to this...
The Dollar Index fell to its lowest level since the days following the November election. The DXY was able to press back above the 200-sma last week but it quickly gave up that ground and is now extending its losses below the 200-sma. It was a mixed morning on the economic data front as the Housing Starts and Building Permits both missed expectations but the Industrial Production figure outpaced.
Bitcoin seems to be the currency favored by the hackers - price dropped $200 per coin from high as hacking spread.
Europol, the European Union's police agency, says the international "ransomware" cyber attack has so far hit more than 100,000 organizations in at least 150 countries.
- JCD explain what is going on.
S&P 500 and NASDAQ hit a record AGAIN on Monday (and Tuesday NASDAQ hits again)
OIL - here we go again. OPEC and Russia agree to keep production cuts until March 2018 (as price sank below $44) - traders are going to swallow this one again as they hope that it will help to keep inventories from rising.... (Seems like more of the same "talking it up" than anything of substance)
- Hit a high of $49.66 - 8% from the lows after the announcement.
- However, there is some skepticism about it this time...
- Oil falling hard after hours on another significant inventory build.
AN Update on Straight Path (STRP)
What we said: So.... thinking that this could be full of "air" and moves down to offer of $184?
What happened: Company accepted the $184 Verizon bid - stock down to $180 (wiggle room until deal closes)
SNAP earnings -- stock cratered after a rather dismal report (first one since coming public) - stock was down 20% (to a low of $17.59) and now has regained a decent portion of that loss (plenty of cheerleaders out there in the tech community ...as well as Mark Cuban)
- Is this just a short covering rally that will hit resistance and then fade or just a rush to get in as price came in?
- Still don't see the long-term driver here.
Snap Inc jumped 8 percent on Monday and was on track for its third strongest day since the social media company's initial public offering, boosted by filings showing several institutional investors had owned its shares.
- Leading investment firms Fidelity and BlackRock Inc owned Snap shares at the end of March, regulatory filings showed, providing a fresh vote of confidence for the Snapchat parent company. Its stock had plummeted 23 percent late on Wednesday after its debut quarterly earnings report disappointed investors.
- This is a stupid reason to bid up a stock. Since 13F filings are backward looking - we have no idea what or who owns shares now.
Update on SNAP - Snap drops ~2% after Instagram (FB) introduces face filters copying Snapchat (DUH!)
Airlines taking a drubbing in the news lately: United Airlines is changing the keypad codes used to open cockpit doors after the previous codes were accidentally posted on a public website.
-The airline sent a memo to pilots over the weekend telling them to use "alternative security measures," a spokeswoman said Monday.
- Why all of a sudden is this such a mess?
- UAL stock price was up after the news...
Biz Stone - Twitter co-founder is back. This begs a few questions:
- Is the company now not up for sale or speculation that a buyout will occur (is that a good thing or a bad thing?)
- Maybe Jack Dorsey is stepping aside - eventually
- Twitter will be looking to some serious changes ? (But it wasn't so good last time Stone was there)
- Do "OLD" line founders ever really make a difference when coming back - wouldn't it be better to bring in some fresh minds?
OUCH - Big Box retailers got harpooned after earnings. Macy's (M) , Dillards (DDS), Kohls (KSS), Sears (SHLD), JC Penny (JCP), Nordstom (JWN), Dicks Sporting (DKS) and the list goes on.
- Media calling it the Amazon Effect.
- Macy's (M) dismal quarterly performance sent its shares tumbling 15 percent
- Kohl's (KSS) dropped 6.2 percent after it reported a drop in quarterly sales
- Nordstrom (JWN) and J.C. Penney Co Inc (JCP) each dropped more than 7 percent.
According to analysts at BGR - Apple might discontinue its iPad Mini product.
Ford (F) announced that it will fire 10% of its workforce. (Weren't they supposed to be hiring in Detroit and in U.S. as a sacred offering to President Trump?)
A whistle-blower reveals that there is some funny business in the healthcare sector. Seems that United Healthcare has been bilking Medicare by gaming the payment system. (the sicker the patient, the more they were able to bill)
- Is this news?
- Again - should health insurance companies be able to make these kinds of obscene profits at the expense of us all?
- Probably not an isolated case...
---
Follow John C. Dvorak on Twitter
Follow Andrew Horowitz on Twitter
---
Love the Show?
Then how about a Donation?
---
*** NEW INTERACTIVE CHARTS ***
Winners will be getting great stuff like the new DHUnplugged Shirts (Designed by Jimbo) - PLUS a one-of-a-kind DHUnplugged CTP Winner's certificate..

CLICK HERE FOR MORE CHARTS ON TRADING VIEW
---
UPDATE - NEW ETF - Global X Millennials Thematic ETF Challenge!
The top holdings of Global X Millennials Thematic ETF (MILN) include stocks many investors would expect, such as Facebook, LinkedIn and Amazon, which take advantage of the tech tendencies of millennials. But some names might be more surprising like real estate investment trusts AvalonBay Communities and Equity Residential, and Home Depot, which could benefit from millennials moving out of the home of their parents.
We are creating the DH Old Codger Index Portfolio to compete against this new ETF to see how "old school" stocks do in comparison. Companies in our index will include: (updated names as of 8/29/16)
We have the performance summary running (daily and since inception of 5/6/16) - DHOCI vs. Millennials ETF Battle
---
CNN online LIVE TV - went on to watch press conference today - 7 commercials before press conference launched. 7!
Walt Disney Co (DIS) Chief Executive Bob Iger has revealed that hackers claimed to have access to an unnamed upcoming movie and have demanded a ransom, the Hollywood Reporter said on Monday.
- Iger made the comments during a town hall meeting with ABC employees in New York City, the Hollywood Reporter said, citing multiple sources.
- The hackers have demanded that a huge sum be paid on Bitcoin, but Disney has refused to pay, the publication said.
Death Spiral
ONEWorld - looking to break agreement with Sears. Plus other vendors are looking to cut better deals for themselves.
- After lashing out at the media last week, Sears Holdings CEO Eddie Lampert is speaking out again, this time saying he is "taking a stand" to protect his company as its vendors have a change of heart.
Five major chocolate and candy companies announced a joint commitment on Thursday to reduce calories in many sweets sold on the U.S. market, a rare example of cooperation in a competitive industry and testament to a rising consumer distaste for sugar.
- The United States is the world's largest consumer of sweeteners and obesity, diabetes and heart disease rank among leading health concerns in the country.
- The U.S. Food and Drug Administration overhauled packaged foods labeling last year and required all manufacturers to list added sugars on labels by 2018.
New trend? - Bridal Bootcamps and bridal diets - cost? $5,000- $15,000 for a quick shape up before the big day.
OPIOID KILLER: A county in New York state has sued Purdue Pharma LP, Johnson & Johnson (JNJ) and other drugmakers, accusing them of fraudulent marketing to play down the risks of prescription opioid painkillers, leading to a drug epidemic.
- The lawsuit, which also named units of Teva Pharmaceutical Industries Ltd (TEVA) and Endo International Plc (ENDP) as defendants, was announced on Monday by Orange County, New York, which is located in the southeastern part of the state.
What is John C. Dvorak writing for PC Magazine?
---
See this week's stock picks HERE
Follow John C. Dvorak on Twitter
Follow Andrew Horowitz on Twitter
---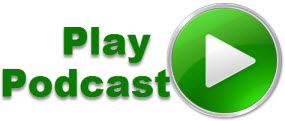 Podcast: Play in new window | Download (Duration: 1:05:38 — 45.3MB)
Subscribe: RSS