Did we just happen upon the short of the century?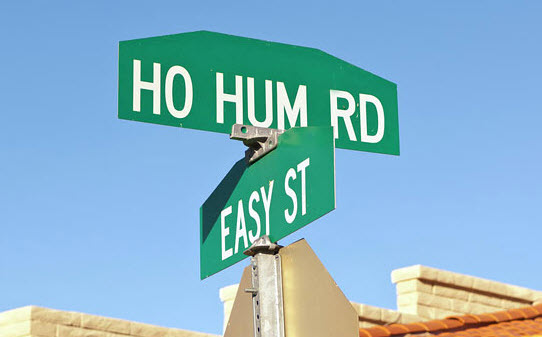 The VIX drops below $10 to a multi-decade low – is this the new normal or something else? Is this simply high confidence or off the charts complacency?
Apple and the "big boys" are holding up markets, but below the surface there is something else going on.
---
Click HERE for Show Notes and Links
DHUnplugged is now streaming live - with listener chat. Click on link on the right sidebar.
What's coming up - Update on Millenials vs. Ole' Codgers Portfolio, and update on the winner of the CTP, Stock picks, Bitcoin update, 4X levered ETFs and more (so no one falls asleep at the 1/2 way mark...
Market Update
As we spoke about last week - Crude oil continues to slide - now down 18% on the year for 2017. Inventories continue to swell -- even after supposed production cuts by OPEC.
- OPEC is once again trying to talk up production cut extensions. ($45 handle now)
Markets seem a little spooked after-hours when the news broke that FBI Director Comey is fired...
Markets are happy with the fact that the house passed the HealthCare bill - repeal and replace. No Dems voted in favor. Won by 2 vote margin. Now on to the Senate where it may be fully disassembled before the next vote.
Macron won the French elections so there was a sigh of relief - the Euro was supposed to JUMP on the win - but as expected with markets - expect the unexpected. (Euro dropped from $1.10 to $108 +/-)
The VIX is sub $10 - Hit 9.73 on Monday, lowest in over 20 years.
Goldman Sachs CEO Blankfein said today " low volatility in markets is worrisome"
APPLE - still going - hits all-time high after earnings and Buffet comments. Now market cap is north of $800 billion.
SNAP will be posts earnings for the first time as a public ompcny tomorrow after the close. Any thoughts?
After hours earnings movers - NVDA +11%, EA +8%, TRIP +6.5%, MCHP +5%, NUAN +2% higher following earnings/guidance... YELP -28%, FOSL -22%,
Could this be the short of the century or a great buy? (STRP)
While there have been some bidders that have come in and one at $184 - stock trading at $227, up from $40 a couple of weeks ago. AT&T was bidding for the company at initially at $104 on April 17th. Then upped to $135, then mystery multinational bidder came in at "superior price - stock jumped to $160. Then another mystery bidder (Verizon?)  came in at $184... Company like that better of course.
- Board determines that a revised offer from a 'Multi-National Telecommunications Company' for $184/share constitutes a 'superior proposal'
5G spectrum....
Straight Path Communications Inc. is a communications asset company. The Company owns Straight Path Spectrum, Inc. (Straight Path Spectrum), Straight Path Ventures, LLC (Straight Path Ventures), and Straight Path IP Group, Inc. (Straight Path IP Group). The Company's segments include Straight Path Spectrum, Straight Path Ventures and Straight Path IP Group. The Company holds a range of licenses for fixed and mobile wireless spectrum in the United States. These include licenses in the 39 gigahertz (38.6-40 gigahertz) band and the 28 gigahertz (27.5-28.35 gigahertz) portion of the local multipoint distribution service (LMDS) band. The Company also holds licenses for fixed wireless spectrum in other parts of the LMDS band. Straight Path Ventures is engaged in developing wireless technology. The Straight Path IP Group's principal business is the acquisition, development, licensing and protection of intellectual property.
- So.... thinking that this could be full of "air" and moves down to offer of $184?
Something to consider - S&P 500 Market Cap weighted index shows major divergence against equal weighted in last few weeks
Bitcoin continues to SURGE - $1741... What is the driver?
Airline rage is at a boiling point - videos posted to social media showed passengers screaming at each other, pushing and shoving, and clashing with law-enforcement officers at Fort Lauderdale-Hollywood International Airport. The altercations started after flight cancellations Monday night by Spirit Air.
Watched movie - The Founder - Story of Ray Kroc and McDonalds - not sure how true it was to real life but very entertaining story.
---
Follow John C. Dvorak on Twitter
Follow Andrew Horowitz on Twitter
---
Love the Show?
Then how about a Donation?
---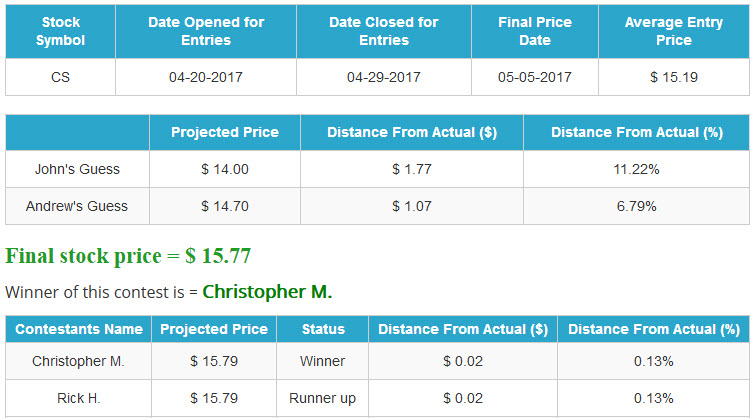 *** NEW INTERACTIVE CHARTS ***
Winners will be getting great stuff like the new DHUnplugged Shirts (Designed by Jimbo) - PLUS a one-of-a-kind DHUnplugged CTP Winner's certificate..

CLICK HERE FOR MORE CHARTS ON TRADING VIEW
---
UPDATE - NEW ETF - Global X Millennials Thematic ETF Challenge!
The top holdings of Global X Millennials Thematic ETF (MILN) include stocks many investors would expect, such as Facebook, LinkedIn and Amazon, which take advantage of the tech tendencies of millennials. But some names might be more surprising like real estate investment trusts AvalonBay Communities and Equity Residential, and Home Depot, which could benefit from millennials moving out of the home of their parents.
We are creating the DH Old Codger Index Portfolio to compete against this new ETF to see how "old school" stocks do in comparison. Companies in our index will include: (updated names as of 8/29/16)
We have the performance summary running (daily and since inception of 5/6/16) - DHOCI vs. Millennials ETF Battle
---
Rodent cover up?
United Airlines hasn't explained why a giant rabbit died after being flown from London to Chicago or why it had the animal cremated within hours of his death, a lawyer for the rabbit's buyers said Monday, announcing possible legal action.
- Des Moines Attorney Guy Cook, representing an Iowa group that bought the continental giant rabbit named Simon, said his clients want details about Simon's death and an explanation of why he was cremated before a necropsy, or post-mortem examination, could be conducted.
4X!!!!!!    Lots of listener questions on this....
-The Securities and Exchange Commission on Tuesday approved a request to trade quadruple-leveraged exchange-traded funds, marking a first for the growing market for such products in the United States.
-The request to list ForceShares Daily 4X US Market Futures Long Fund, under the ticker UP, and ForceShares Daily 4X US Market Futures Short Fund, under the ticker DOWN, was filed by Intercontinental Exchange Inc's NYSE Arca exchange.
- One of the funds is designed to deliver 400 percent of the daily performance of S&P 500 SPX stock index futures, while another fund will aim to deliver four times the inverse of that benchmark. That means a fund could go up 8 percent on a day the index it tracks falls by 2 percent.
Leftovers:
A fungus that causes "vomitoxin" has been found in some U.S. corn harvested last year, forcing poultry and pork farmers to test their grain, and giving headaches to grain growers already wrestling with massive supplies and low prices.
- The plant toxin sickens livestock and can also make humans and pets fall ill.
-The appearance of vomitoxin and other toxins produced by fungi is affecting ethanol markets and prompting grain processors to seek alternative sources of feed supplies.
No way out: Bose Corp spies on its wireless headphone customers by using an app that tracks the music, podcasts and other audio they listen to, and violates their privacy rights by selling the information without permission, a lawsuit charged.
Blind: Speaking out for the first time in more than two years, embattled comedian Bill Cosby confirmed in an interview that he is blind. He declined to address his ongoing legal battles. He is set to go to trial in June on sexual assault charges.
Tuna giant Bumble Bee is on the hook for bilking customers.  The company has agreed to plead guilty for its role in a conspiracy to fix the prices of cans and pouches of tuna in the U.S., the Justice Department announced on Monday.  Bumble Bee will also pay a $25 million criminal fine.
What is John C. Dvorak writing for PC Magazine?
---
See this week's stock picks HERE
Follow John C. Dvorak on Twitter
Follow Andrew Horowitz on Twitter
---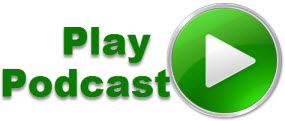 Podcast: Play in new window | Download (Duration: 1:00:21 — 41.7MB)
Subscribe: RSS