Is it possible that this is just one gigantic Robin-Hood Ponzi Scheme? We take a look at one of the biggest companies out there and scary similarities to a typical Ponzi.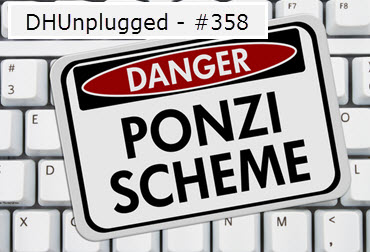 Earnings are starting to roll in and so far they are looking somewhat weak. But, there is always the upcoming tax reform – oh wait…. maybe not so fast on that thought.
Plenty of political tensions but market stays somewhat resilient – plenty more to discuss in this episode.
---
Click HERE for Show Notes and Links
DHUnplugged is now streaming live - with listener chat. Click on link on the right sidebar.
Market Update
Markets saw some buying interest as the weekend thankfully did not bring a thermonuclear war with North Korea. DJIA up on Monday by more than 175 points after a ugly holiday shortened week.
- Earnings season has begun and this week we saw more banks, plus Netflix.
- Markets continue to be able to shrug off most of the bad news on economic and geopolitical basis.
Theresa May calls for special election (UK) and the pound rallies
- Seems that new political motto is : We are not happy until you are not happy
- Daily political BS is a core condition these days.
-  Goldman Sachs misses by $0.04, misses on revs; Raises dividend to $0.75 from $0.65
- Bank of America Reports Q1 (Mar) earnings of $0.41 per share, $0.06 better than the Capital IQ Consensus of $0.35; revenues rose 6.9% year/year to $22.45 bln vs the $21.77 bln Capital IQ Consensus
- Netflix Q1 International Net Additions 3.53 mln vs 3.70 mln guidance; Q2 guidance is for 2.60 mln, expectations were for ~2.1 mln; Q4 adds was 5.12 mln
- Netflix prelim Q1 $0.40 vs $0.37 Capital IQ Consensus Estimate; revs $2.64 bln vs $2.64 bln Capital IQ Consensus Estimate
- Netflix down 2.5% on the day
- IBM prelim Q1 $2.38 vs $2.35 Capital IQ Consensus Estimate; revs $18.2 bln vs $18.37 bln Capital IQ Consensus Estimate (Down 5.5% after hours to lows back in December 2016)
- Between Goldman and IBM , Warren Buffett not having the best week.
- March Housing Starts 1215K vs 1256K Briefing.com consensus; Prior revised to 1303K from 1288K
- March Building Permits 1260K vs 1240K Briefing.com consensus; Prior revised to 1216K from 1213K
Treasury Secretary Mnuchin said on Monday that he now thinks that the tax reform plan will be backed up much further than his anticipated August 2017 date - due to health care debate. (also mentioned that the U.S. dollar may be too high now - but good to have strong dollar in long-term)
Could this be the biggest Robin Hood Ponzi Scheme ever:
First a definition: A Ponzi scheme (/?p?n.zi/; also a Ponzi game) is a fraudulent investment operation where the operator, an individual or organization, pays returns to its investors from new capital paid to the operators by new investors, rather than from profit earned through legitimate sources.
- Backdrop: Company raises billions of dollars from Wall Street and Venture Capitalists. Continues to lose billions of dollars as they pay thousands of lower wage employees. (Money movement from rich to poor and paying with new money in)
- Money keeps running out after paying employees - goes back to street for more funding.
- Continues to bamboozle Wall Street with ridiculous valuations, even takes in money from foreign governments to stay afloat.
- What company is this?
SNAP - Announced WORLD LENSES - While Snapping with the rear-facing camera, simply tap the camera screen to find new Lenses that can paint the world around you with new 3D experiences! (Stock below $20)
Throwing out the past 8 years: Education Secretary Betsy DeVos on Tuesday rolled back an Obama administration attempt to reform how student loan servicers collect debt.
- Obama issued a pair of memorandums last year requiring that the government's Federal Student Aid office, which services $1.1 trillion in government-owned student loans, do more to help borrowers manage, or even discharge, their debt. But in a memorandum to the department's student aid office, DeVos formally withdrew the Obama memos.
- The previous administration's approach, DeVos said, was inconsistent and full of shortcomings. She didn't detail how the moves fell short, and her spokesmen, Jim Bradshaw and Matthew Frendewey, didn't respond to requests for comment.
Another Tesla announcement - semi-truck in September. Maybe a convertible in the future as well.
---
Follow John C. Dvorak on Twitter
Follow Andrew Horowitz on Twitter
---
Love the Show?
Then how about a Donation?
---

*** NEW INTERACTIVE CHARTS ***
Winners will be getting great stuff like the new DHUnplugged Shirts (Designed by Jimbo) - PLUS a one-of-a-kind DHUnplugged CTP Winner's certificate..

CLICK HERE FOR MORE CHARTS ON TRADING VIEW
---
UPDATE - NEW ETF - Global X Millennials Thematic ETF Challenge!
The top holdings of Global X Millennials Thematic ETF (MILN) include stocks many investors would expect, such as Facebook, LinkedIn and Amazon, which take advantage of the tech tendencies of millennials. But some names might be more surprising like real estate investment trusts AvalonBay Communities and Equity Residential, and Home Depot, which could benefit from millennials moving out of the home of their parents.
We are creating the DH Old Codger Index Portfolio to compete against this new ETF to see how "old school" stocks do in comparison. Companies in our index will include: (updated names as of 8/29/16)
We have the performance summary running (daily and since inception of 5/6/16) - DHOCI vs. Millennials ETF Battle
---
Leaked internal emails appear to show employees at one of the world's leading pharmaceutical companies calling for "celebration" over price hikes of cancer drugs, an investigation has revealed.
- Staff at Aspen Pharmacare reportedly plotted to destroy stocks of life-saving medicines during a price dispute with the Spanish health service in 2014.
-After purchasing five different cancer drugs from British firm GlaxoSmithKline (GSK), the company tried to sell the medicines in Europe for up to 40 times their previous price, reported The Times.
Follow up - United Airlines staff will no longer take seats from boarded passengers.
- Delta upping the ante to up to $10,000 credit/voucher to give up seat.
Leftovers
The making of a bad investment idea?
A new firm has filed for four actively managed ETFs that look to capitalize on political developments in the U.S. and Europe by taking long and short positions in securities affected by those changes. The proposed ETFs include the following:
Republican Policies Fund

This fund will seek to take long positions in companies that will benefit from the current policies put forth by the Republican National Committee and Republican party leaders as well as forecasted policies. The fund's managers rank industry groups based on how they will be affected by the policies, and then look at individual securities within each industry group, evaluating them based on fundamental valuation characteristics and other factors. The fund then takes long positions in securities that are likely to be affected favorably by Republican policies, and short positions in those likely to see an unfavorable effect.
Democratic Policies Fund
This fund will use the same strategy as that mentioned above, but with policies put forth by the Democratic National Committee and Democratic party leaders. (Note how much smaller the description is here)
U.S. Tax Reform Fund
This fund similarly uses current tax reform policies and proposed bills to determine whether to take long or short positions in individual securities. The analysis considers elements such as credits, deductions and income sourcing rules. The ETF's managers will use such information as official statements, media interviews, campaign and policy speeches, proposed legislative and executive bills, and legislative staff updates to determine tax reform themes, the prospectus indicated.
European Union Breakup Fund
This fund will seek "capital appreciation during periods when the European Union is becoming less centralized due to member countries considering abandonment of the euro or withdrawal from the union," the document said. It will take into account the effects of regulations affecting member interaction and trade, member abandonment or withdrawal, and dissolution of the bloc at political or economic levels. Like the other three funds, it will take long positions in securities likely to benefit from the developments and short positions in those likely to be damaged by the deterioration of the European Union. Unlike the other three funds, it will primarily invest in European securities.
What do we make of North Korea?
- Now the U.S. says that they will shoot down any North Korea missile tests.
What is John C. Dvorak writing for PC Magazine?
---
See this week's stock picks HERE
Follow John C. Dvorak on Twitter
Follow Andrew Horowitz on Twitter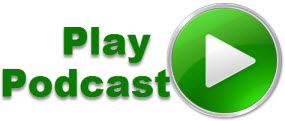 Podcast: Play in new window | Download (Duration: 1:03:05 — 43.6MB)
Subscribe: RSS